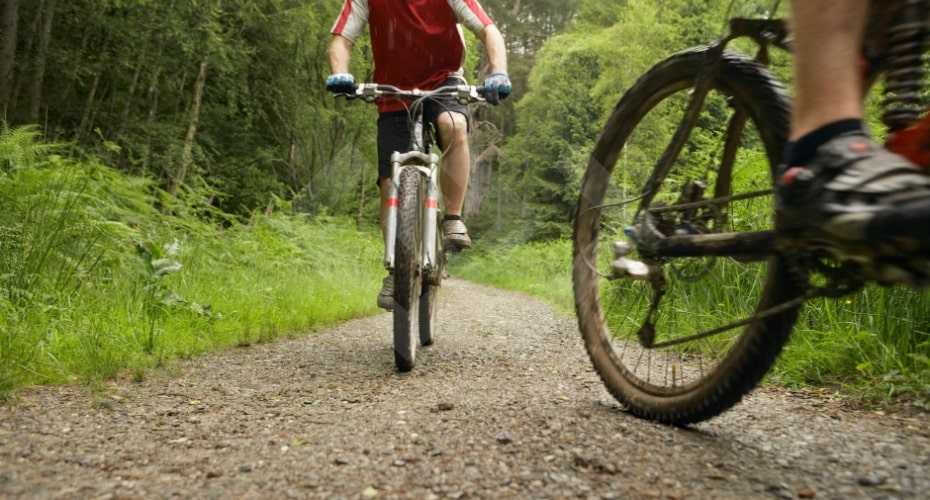 The adventures available on Whidbey never quite seem to end. Between wondrous hikes, quaint local shops, and astounding historical buildings there never seems to be an end to what this island has to offer. You might just start to believe Whidbey Island is perfect and we can't say we disagree.
Among Whidbey's countless opportunities is one for the more athletic individuals – cycling.
Whidbey Island is FILLED with amazing roads and trails perfect for individuals whose preferred method of transportation is two wheels. The centralized location of highway 20 and 525 draws motorized vehicles away from roads near the water, making them ideal for cyclers! Enjoy breathtaking views of the sound while flying down the rolling hills of the island or testing your resolve while going up them.
In fact, cycling is so popular that the island has its own club. The Whidbey Island Bicycle Club was formed in 2010 to "support, promote and educate about cycling on beautiful Whidbey Island." Through the years this group has teamed together with other island organizations providing resources to island cyclists (like this amazing Whidbey Island Bike Map!) including some pretty great cycling events. The best place to find their events is through their Facebook page.
Each summer cyclists come from all over Puget Sound to ride the Tour de Whidbey (on August 17th this year). With four different routes to choose from, this beloved island tradition is perfect for all cyclists regardless of their skill level. New riders can enjoy the short 10-mile ride circling Crocket Lake, while experienced riders with a passion for pushing the limits can test their skills with the POWER route that covers the entire perimeter of the island. To bring this event full cycle, all proceeds benefit Whidbey Health Medical Center.
Ready to gear up for your own cycling adventure and not sure where to start? We've talked to our resident cycle enthusiast and got the 411 on where to start:
Visit Skagit Cycle        

Located in downtown Oak Harbor on Pioneer, Skagit Cycle is a blessing to all Whidbey Island cyclists. The employees are knowledgeable and eager to help. Simply spend a few minutes with any sales associate and you will soon be out the door with exactly what you need to get your journey started. Check them out here. 
Safety First 

A dangerous mistake made by one too many riders is not taking proper precautions. Biking without a helmet or proper attire is a large risk that can cost your life. Make sure when to wear a helmet properly fitted to your head, clothes that are bright and easy to spot, and include proper reflectors/lights on your bike if you are going to be riding at night.
Try Crockett Lake
Crockett Lake (near the Coupeville ferry and Fort Casey) is a great starting point for any new cyclist. The low traffic roads and relatively flat area provide a ride that eases newcomers into the activity while still enjoying some spectacular island views. When you're done grab an ice cream or meal at Callen's Restaurant across from the ferry terminal.
So, get out there! You're sure to have a wheel good time.
You Might Also Like: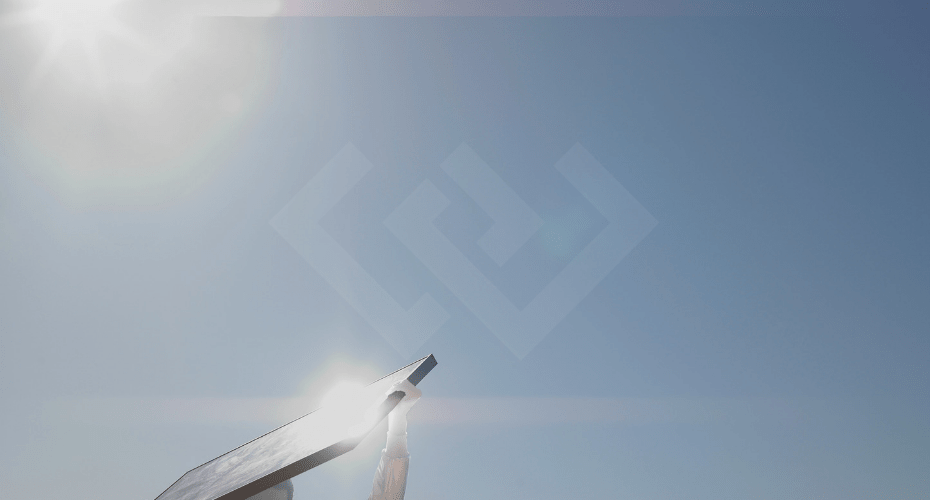 Solar Savings
Did you know Whidbey Island gets half the rain of Seattle and about 30 additional days of sun? The island is one of the sunniest Washington areas west of the Cascades! Because of this extra boost of sunshine, we have a secret superpower. Or should I say Solar Power?
Residents all over Whidbey have been tapping into this natural resource and benefiting big. Granted, preserving our environment by investing in sustainable energy is already a great benefit to us and generations to come, but solar power has a lot more to offer consumers than the feel-good fuzzies from giving back.
Here's 4 benefits/incentives to going solar:
Net Metering
Net Metering is a program set up to allow residential and commercial customers for energy services to store up credit with the company when they generate excess energy during the summer months from their solar panels. During the winter months, when the sun is less likely to come out and play, that credit can be applied to their account!
30% Federal Tax Credit (2019)
Individuals who purchase and install solar panels to their home or business by the end of 2019 are eligible for a 30% federal tax credit when filing. This amount will reduce to 26% in 2020 and 22% in 2021. – Don't let the sun go down on this great opportunity!!
Sales Tax Exemptions
Purchasers of solar panels are also eligible for sales tax exemptions! This can save some customers 8.7% of the upfront install cost. That's a total of 38.7% in tax savings!
Increased Property Value
Finally, installing solar panels increases the value of your home. Homes that are energy efficient save owners hundreds if not thousand throughout the year and can greatly increase the value of your home when you go to resell.
To learn more about Solar Power you can visit Greenbank Farm's Solar Fields where they dedicate one acre to solar panels and have helpful information for visitors to read!
Ready to take the leap? Contact Whidbey Sun and Wind! They are Whidbey Island's experts on renewable energy and will have everything you need to make your home a little greener. They will provide a cost savings timeline which will demonstrate how many years it will take to profit from the up-front expense of installing solar power.
You Might Also Like: