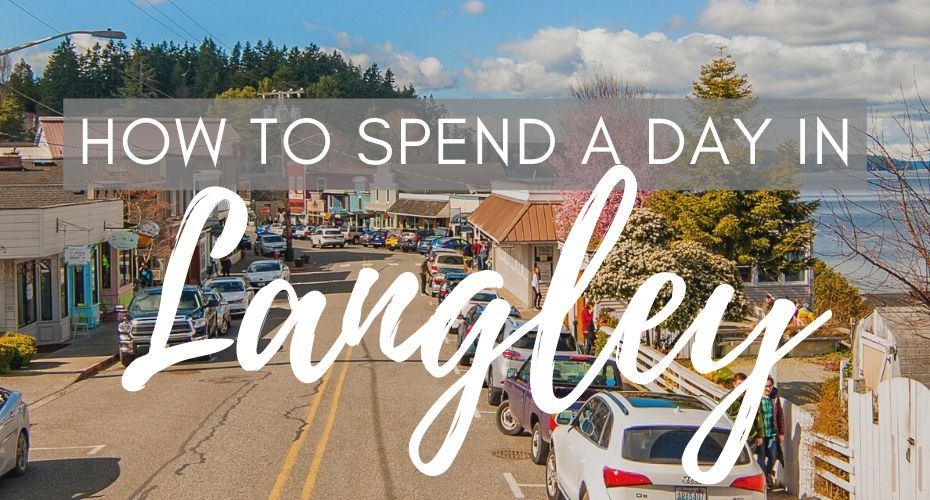 Plan your Trip to Langley
A Little History Before You Plan Your Trip to Langley
On the southern side of Whidbey Island along the Saratoga Passage lies the lovely little town of Langley. With a population of just over one thousand, this quaint town is home to a creative culture and endless entertainment.
Langley's history has led to its unique and diverse culture. Established in 1891, Langley served as South Whidbey's trading center for all types of goods with the wharf connecting island merchants to Everett and Seattle. In the 60s and 70s, that same wharf brought in a wave of hippies who would forever shift the culture of South Whidbey.
Although Langley's docks no longer see the traffic they once did, downtown is filled with remnants of the original trades-town married beautifully with the artistic culture of the mid-century hippies. It's quite a treat to visit. If you get the chance to spend a day in Langley and aren't sure what to do, you're in luck! We've created an itinerary for the perfect one-day trip in Langley. Just don't forget your mask and keep a social distance!
Itinerary for Day Trip to Langley
Coffee at Useless Bay
Enjoy some amazing early morning coffee from this local roaster to give yourself an extra boost at the beginning of your day. Between the friendly baristas, great drinks, and buzzing atmosphere you'll be excited to return to this cafe over and over.
View this post on Instagram
Breakfast at The Braeburn
BEST. BREAKFAST. EVER. Or at least it's hard to top. The Braeburn has an amazing assortment of breakfast choices ranging from light and sweet pastries to hearty mashes and breakfast burritos. There's something for everyone!
View this post on Instagram
Morning Stroll Down Seawall Park
When you make your way out of The Braeburn you might consider taking a stroll down Langley's Seawall Park. This seaside park is full of beautiful art that pays tribute to past island tribes and a walking path to help you get the most out of the beautiful view.
View this post on Instagram
Lunch at Ultra House
Ready for lunch? This ramen house is tucked away in the dead center of Langley village and serves absolutely incredible food! Enjoy slurping noodles and sipping broth and feeling like you're another world away.
View this post on Instagram
Ice Cream at Sprinklz
What better way to end lunch than with some sweets?! Sprinklz is a local favorite when it comes to ice cream. It's hard to beat their fun store or their incredible old fashioned ice cream.
View this post on Instagram
Explore Downtown and the Star Store
Even though a few of the Langley shops have closed their doors during the pandemic, The Star Store alone could keep anyone's attention for quite some time. This century-old mercantile seamlessly transitions from produce to products and more.
View this post on Instagram
End the Night at the Taproom at Bayview
What better way to end the night than with some comfort food and a good beer? Bayview Taproom provides that and much more. You'll love this community watering hole for its juicy burgers, kind servers, and joyful atmosphere.
View this post on Instagram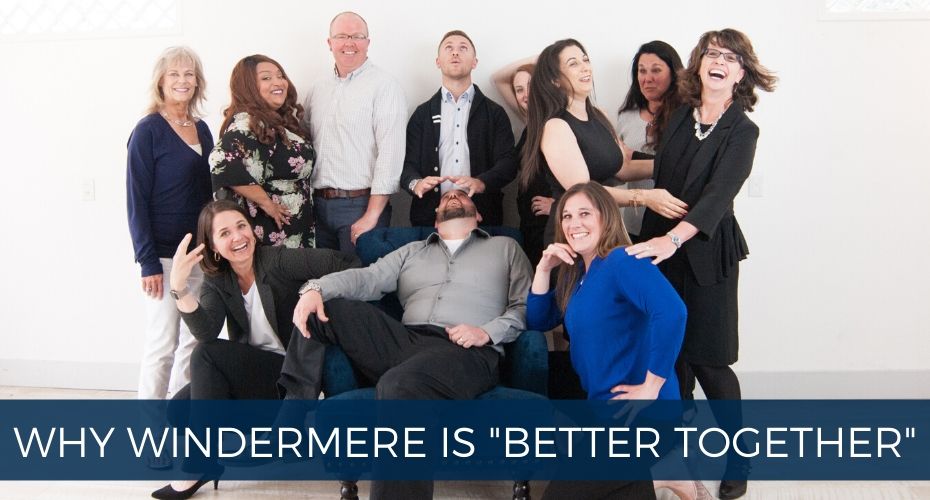 -Why we are better together at Windermere
Many people think of real estate as a cutthroat competitive sales business akin to the dynamics that are portrayed on a TV show like Million Dollar Listing. The world is always pitting competition vs. collaboration against each other as if these two things are completely exclusive from one another.
This is why it is so darn refreshing when you see collaboration amongst "competitors," and it's something we see at Windermere all the time.
One of Windermere's core values is that we are all better together, and we are huge believers in the very different way Windermere real estate agents operate. But what does "better together" really mean? How does this play out in the day-to-day?
Of course, "better together" in part refers to the collaboration aspect in real estate. No one doubts two heads are better than one when it comes to problem-solving, and how about ten heads or a whole brokerage full of knowledgeable professionals to draw from? In our brokerage, a seasoned agent or a total newbie who comes up against something unusual (which happens more often than you would think) can easily pick the brains of agents representing 100's of years of experience. From in-person conversations to our Facebook group page; we encourage ideas, questions, new information, resources, and sometimes just funny memes. Real estate is about being creative, not taking no for an answer and problem solving like a maniac. Having a support group you can rely on results in miracles for your clients other agents can't produce.
"Better together" also means we have a lot of pride in the standard Windermere sets in the real estate industry. This translates to holding each other accountable when a colleague is delivering less than their best. For those of us who thoroughly understand the benefits of holding the real estate industry to a high standard, it literally hurts our hearts when we see agents acting in ways that are embarrassing for our profession and even worse, harmful to the client. This is why we believe in continually raising the bar on this industry so others have to stretch themselves just to keep up.
We take the idea of "better together" seriously but that doesn't mean we don't like to have fun doing it!
The video below was envisioned, orchestrated, and paid for by the agents. It is a pure collaboration amongst some of the most successful agents at Windermere in Oak Harbor who have intense respect for one another and understand that being better together helps everyone.
If you enjoyed this, you might also like: