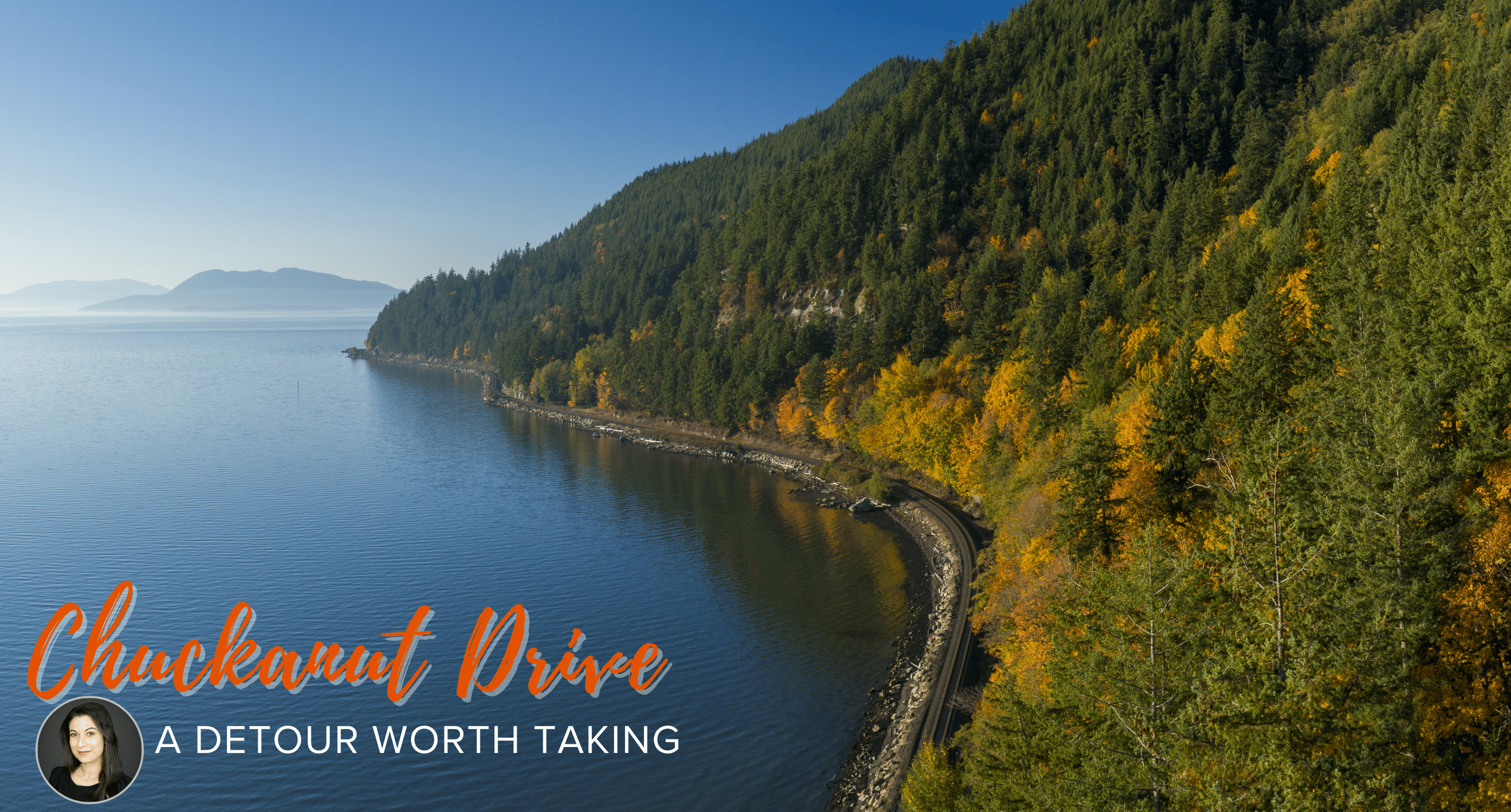 After living in Whidbey Island for a few years I finally decided to venture out and take the cliff-hugging drive along the Chuckanut Drive, a detour worth taking.
SR11 is a 21.28-mile-long highway that serves Skagit and Whatcom counties, in Washington.
I started the drive in Edison, the town of kindness, and made my first stop at the Breadfarm. If you love carbs as much as this Italian gal, you will be in love with this bakery. Founded in 2003, Breadfarm is an artisan bakery focused on the production of rustic loaves of bread and pastries, only using high-quality natural and organic ingredients. I just love their olive baguettes, ham & cheese croissants, herbed focaccias, and thumbprint cookies!
Once leaving the town of Edison I proceeded to Chuckanut Drive to begin my scenic tour.
Here are my 5 top recommendations for the Chuckanut Drive:
Rhododendron Cafe – This is a popular cafe' and restaurant which features a monthly rotating menu', with cuisine from different parts of the world.
Bat Caves Trailhead – A famous trail also known as the Oyster Dome Trail. It is a very steep and densely wooded trail but once you get to the top you will be able to enjoy views of the San Juan Islands and Samish Bay. Fun Fact: The bat caves are home to Townsend's big-eared bats.
The Oyster Bar – You will definitely enjoy an incredible view combined with an amazing lunch. Did you know? The Oyster Bar used to be a shack where oysters were sold to passing drivers.
Taylor Shellfish Samish Farm Store – At this location, they have been growing oysters on about 1,700 acres of Samish Bay tideland for about 100 years. The shop sells clams, oysters, mussels, salmon and so much more.
Clayton Beach – Clayton Beach parking lot is the access point to Larrabee State Park, Washington's first state park in 1915. Larrabee State Park has 2,700 acres with two lakes, a campground, and miles of hiking trails.
I ended my excursion in Fairhaven, a town well known for its frequent festivals and Victorian charm. Filled with lots of artsy shops and delicious restaurants, Fairhaven is a popular tourist destination.
I particularly enjoyed the Iron Rooster Bakery with its traditional pastries, croissants, quiches, and my beloved macaroons!
Have you taken this drive? If so, do you have any recommendations for the next time I go?
Click here https://www.scenicwa.com/chuckanut-drive for more info.
If you enjoyed this blog you might also like: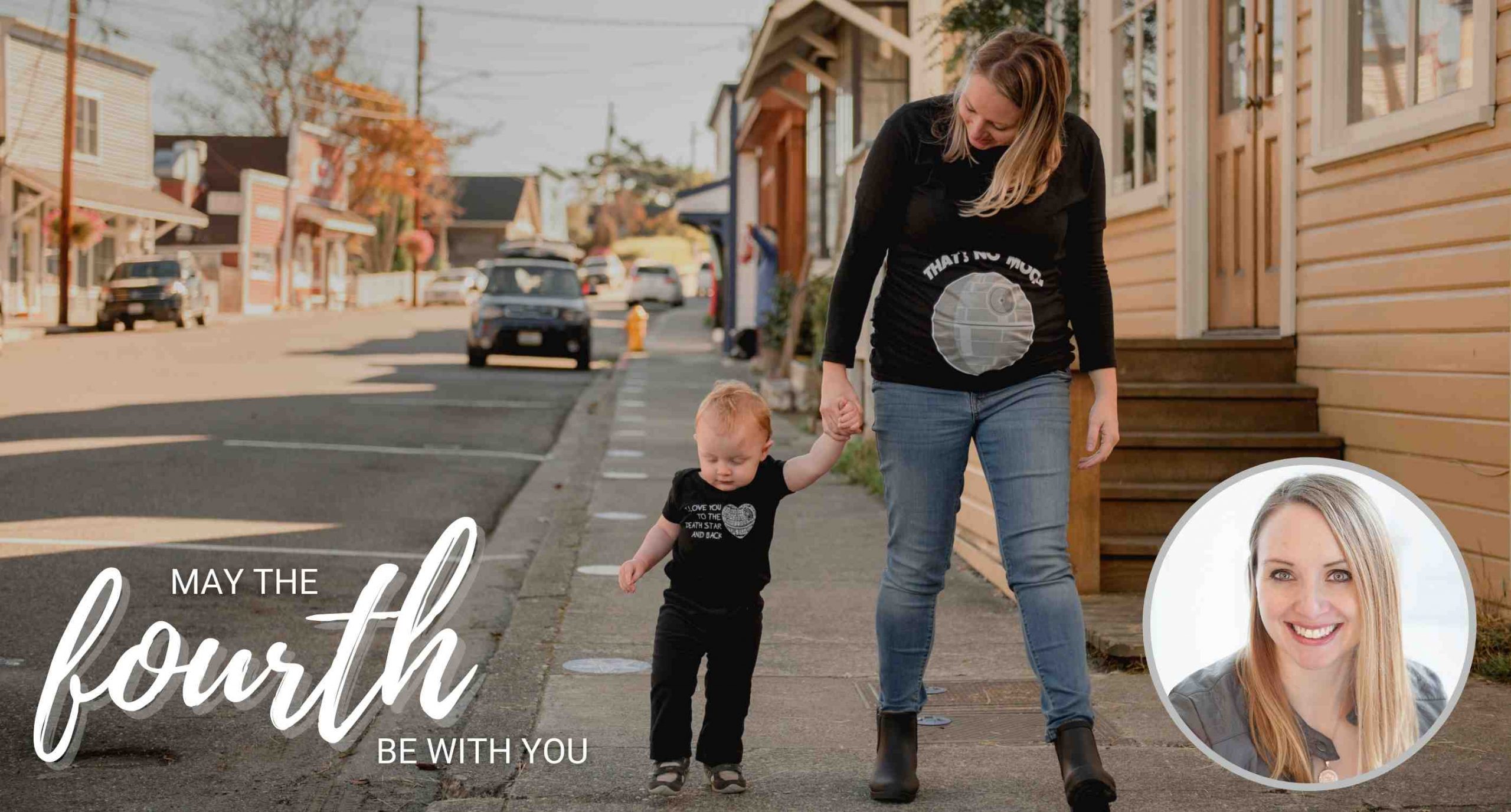 You might be asking yourself; how does one celebrate May 4th, aka Star Wars Day?
The simple, bare minimum approach to Star Wars Day, would be to wear a shirt you bought off Amazon and call it good. But if you want to embrace true nerd status here are some ideas to get you started.
"Secret" Starbuck Drinks

While rocking your favorite Star Wars shirt, start the day with a trip to Starbuck and order one of the following Frappuccino's from their "Secret Menu".  The Dark Side Frappuccino, Green Master Frappuccino (inspired by Yoda, or The Child), or the Storm Trooper Frappuccino. (These were discovered online at Starbuckssecretmenu.net)
Comic Store Adventure

With Coffee in hand, a visit to the local comic book store is highly recommended. Here on Whidbey Island, that store is The Book Rack. There you will find books for all ages in your household. From Little Golden Books for kids all the way to a large assortment of full-length Star Wars novels written by various authors.
Baby Yoda Cookies

Speaking of kids, If your love to bake with yours. An easy treat to make is Baby Yoda cookies!
Got an angel cookie cutter? 
I know what you're saying, "I've got a bad feeling about this". But hear me out.
Roll out your favorite sugar cookie dough and then using a Christmas angle cutter, cut yourself out some angles. Trim a little dough off from the angel head and bake like normal. Using green icing, make the top half of the cookie green. The wings are the perfect Yoda ears! Use a black fine tip icing tube for eyes and details. Finish off the lower half with brown for the Jedi cloak.
Don't forget to share a pic of your finished work!
Lightsaber Pretzels

If baking isn't for you or you can't find your angel cookie cutter, then here is another idea for you.
Using white melting chocolate and blue, green, and/or red food coloring. Melt the chocolate and add food color to it accordingly. Then dip pretzel rods in the colored chocolate leaving just a handle length at the end of the pretzel. And there you have it! Delicious and less deadly lightsabers. These make the perfect snack for a movie Marathon.
Star Wars Marathon

This brings us to the best tradition of all for Star Wars day. It's time to binge-watch all your favorite movies! You can start with the classics, A New Hope, The Empire Strikes Back, and finish off with Return of the Jedi (Ewoks are a must on Star Wars Day). Or, dive in deep and watch them all in chronological order. With May the 4th falling on a Tuesday this year, it might be harder to accomplish. But it would be an epic way to celebrate the best non-federal holiday ever (let's be real though, it should seriously be added to our list of Federal holidays so we can devote the day properly to all things Star Wars). If you are able to binge-watch, here is the list of how to watch the Star Wars movies in chronological order:
So, what do you say? Throw on some Star Wars jammies, snap a selfie with your pretzel rods or Yoda cookies, and enjoy some time in a Galaxy far far away…..

You Might Also Like…