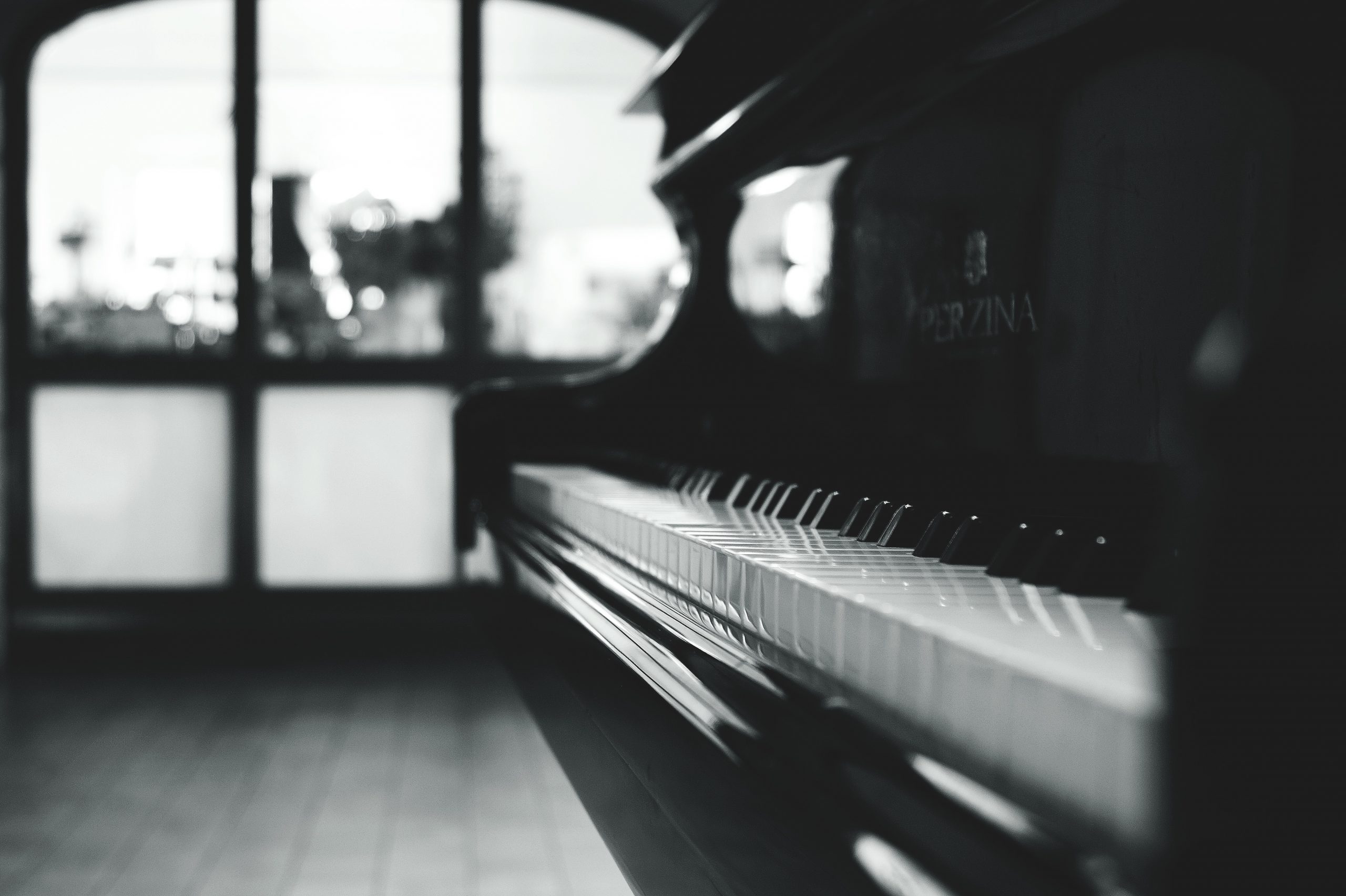 "Maple Valley raised singer/songwriter Zan Fiskum uses her haunting and beautifully controlled singing to craft ethereal and brooding folk/pop songs."
If that quote alone doesn't make you want to get up and listen, I don't know what will.
Like many of us, Zan grew up in the PNW. Her family volunteered at a diner theater called Auburn Avenue. Like most children, she remembers playing make-believe, except she was playing among the red velvet seats of the auditorium while her family prepared for their performances. When Zan followed suit and took to the stage she was a natural.
"At the age of 12 Zan broke away from the molds of her classical music training and experimented with enmeshing forthright lyrics, cinematic melodies and explosive synth sounds into her songwriting. She went on to release her first 6 singles and achieved over 2 million streams on Spotify alone."
She found herself and began sharing her unique gift with the world.
"Just 2 years later, Zan made her national debut on NBC's The Voice as a top 9 finalist and received recognition for her dynamic performing and voice from Billboard magazine, Maggie Rogers, Camila Cabello and the Indigo Girls."
You might recognize her by her debut album "Sleeping Problems." To learn more about Zan click here.
She recently has been performing in iconic Seattle venues such as The Moore Theater, The Triple Door, Sasquatch, and more. We are lucky enough to be welcoming her here to Whidbey Island Wednesday, August 10 as part of the Sounds of Summer Concert Series put on by the Oak Harbor Music Festival and Windermere Real Estate Whidbey Island. Mark your calendars every Wednesday evening in August for the first four Wednesdays. In addition to Zan Fiskum on August 10 you can catch Whidbey's Saratoga Orchestra with featured guests The Gothard Sisters (Aug 3), The Chris Eger Band( Aug 17), and Janie Cribbs and the T.rust Band on (Aug 24). To learn more about the event and others like it click here.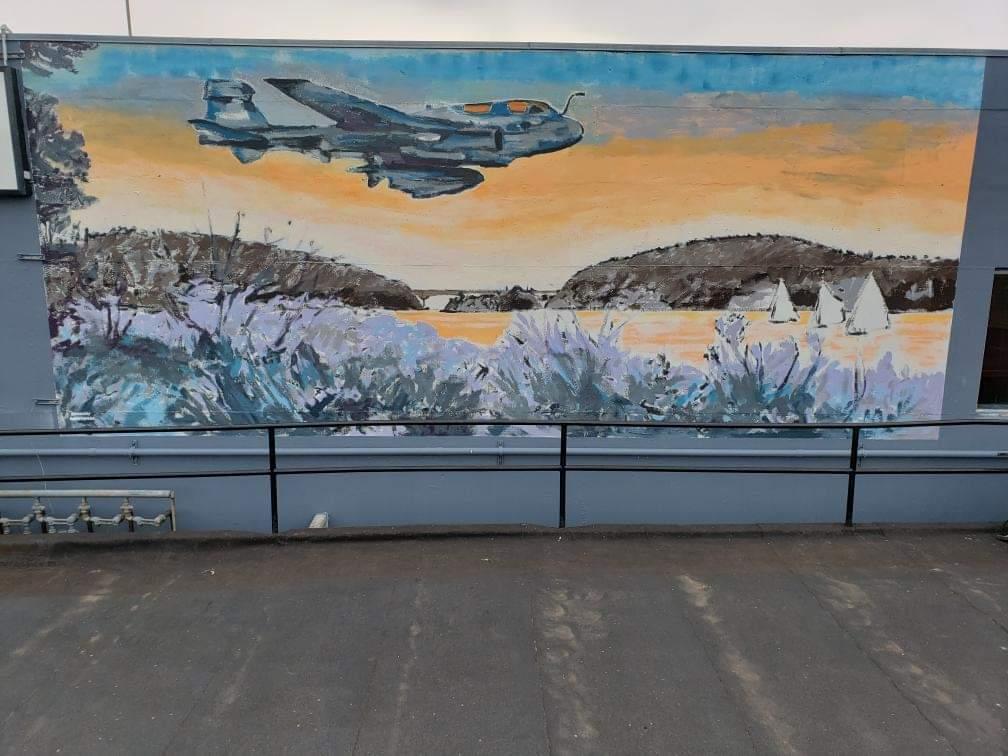 Have you driven down SE Pioneer Street recently? Perhaps the stunning new artwork by Timothy Haslet captured your eye.
Changing Downtown
Over the past five years, programs like the Allgire Project, Oak Harbor Main Street Association commissions, and fire hydrant painting projects have led to an increase in art downtown. For years though, a deteriorating mural from the 70s resided on the exterior wall of Riverside Café in desperate need of revision. Shortly prior to Memorial Day weekend, this beautiful mural of a Prowler passing Deception Pass was revealed in its place. Artist Timothy Haslet says, "This mural relates to my series on Navy Planes."
Welcome Oak Harbor
He wanted to fit a Navy Plane within the context of Deception Pass, with the overall goal of depicting who we are as a community. Timothy wants to send the message "Welcome to Oak Harbor" to the people moving here from all over the country and the world. His goal is to "create something that could be recognizable and identifiable by our diverse community." Historically Haslet's work consisted primarily of landscapes.
Why the change?
A recent article by Kathy Reed in the Whidbey Weekly revealed, that "as he was processing this new direction in his art, conflict over jet noise within the Whidbey community occupied a great deal of his thoughts." A question came to Haslet that he knew he needed to solve, "What would a picture of 'the best of both worlds' look like?" He pondered, "who are we, as a community, and where are we going? Can we create artwork that could be a bridge between the two?" Read the rest of her article here.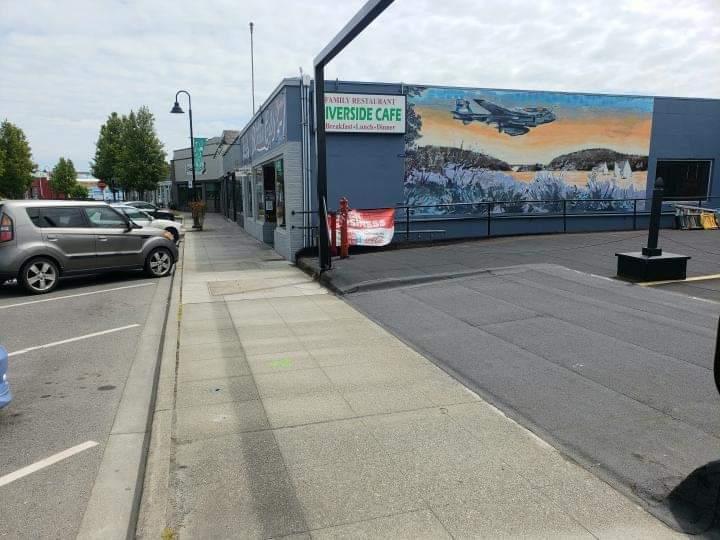 This beautiful masterpiece is his answer to that question for all to enjoy no matter how they arrived on Whidbey Island, whether by road, water, or plane.
What a special tribute to the community.
Timothy says prints of the mural will be available soon. If you would like to see more of Timothy's work, stop by our Oak Harbor Windermere office and peruse his artwork on display. You can also find his work online here.
View this post on Instagram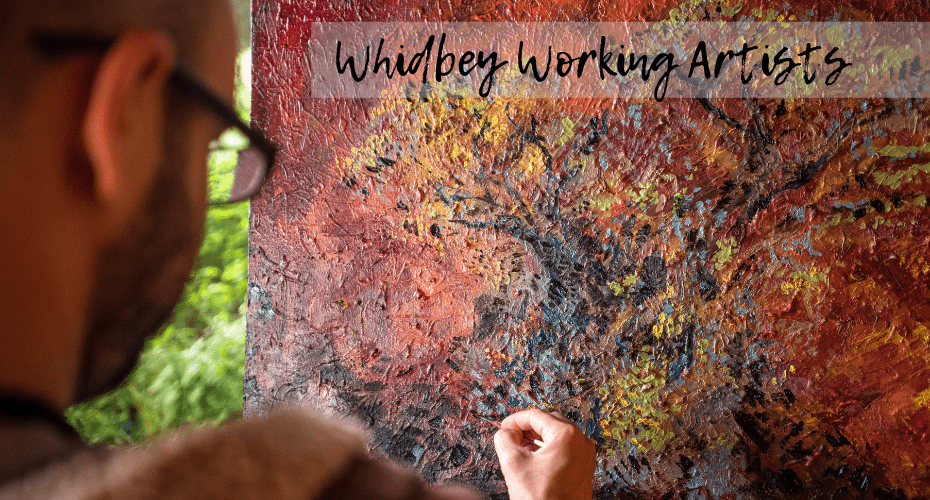 How the Whidbey Working Artists Began:
In the early 2000s Whidbey Island was a community buzzing with potential and truly coming into its unique identity as an island full of diversity. During this time a small group of North Whidbey artists decided to band together to draw attention to the island's ever-growing artist community.  Thus Whidbey Working Artists was born!
Since 2004 these artists have been opening their studios once or twice a year for the general public to come, explore, and learn about the process of creating beauty. As these tours gained in popularity more and more artists have been included on their roster and today the tour now spans across the whole of Whidbey! Today, Whidbey Working Artists includes over 70 artists working across multiple mediums.
But why open their studios? Their website says it best:
As an organization we believe that opening our studios offers visitors the opportunity to share in the process of how art is created and a glimpse of how artists inhabit their creative space. This shared experience between artists and visitors provides a stimulating creative conversation that enhances the arts while also educating and developing an appreciation for the handcrafted.
This year's summer tours are scheduled for August 24th & 25th from 10 AM to 5 PM. Come watch as painters manipulate the pigments on their canvas to just the perfect shade of purple, or welders bend metals into shape you never dreamed they could, or watch craftsmen reveal a magnificent creature from beneath the bark of a tree stump.
The Catalog for the 2019 Whidbey Working Artists Tour can be found HERE. Be sure to visit the Whidbey Working Artists Website.
See below for an interactive tour of each artist's studio!
https://drive.google.com/open?id=13MjVfktCE576d9DBP4xDidcCz-AgbOHI&usp=sharing
You Might Also Like: