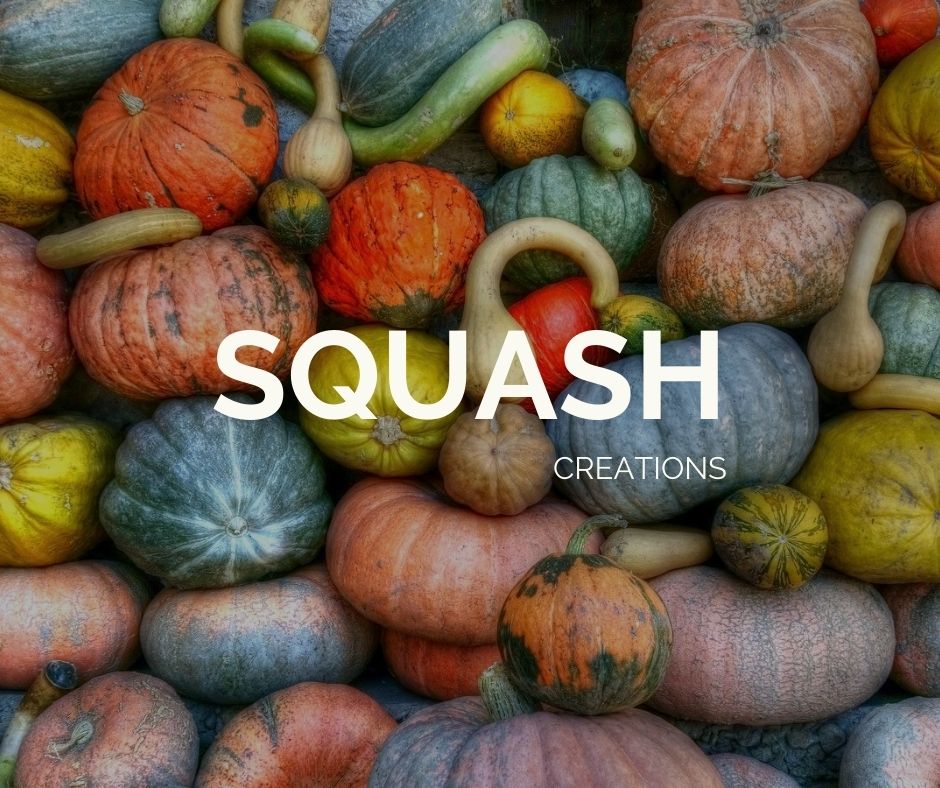 It is that time of year when the fruits of our labors begin filling up not only our dinner plates but also become an integral part of beautifying the spaces around us. You guessed it, we are talking about SQUASH.
If you are anything like some of these green thumb agents, you have spent the past several months pouring your heart and soul into your garden prepping to produce these beautiful and tasty gems. But it is quite possible that you now have so many you do not know what to do with them. If that is the case keep reading for places you can donate your extras…. like my office.
Perhaps you are more like those of us that take advantage of the local Farm to Table programs our local farm community has to offer. You may have begun to receive these tasty treats in your special boxes. Keep reading to discover one of my favorite recipes.
BUT….maybe your most like me and you are… "Growing them…well… in the grocery store". Let's be honest autumn is my favorite time of year, but I wasn't blessed with a green thumb. I am more like a big kid eagerly waiting for Shermans Farm to open so I can enjoy the full experience of finding the perfect squash for tonight's dinner. I like sipping my warm cup of cider while riding on the tractor taking in the beautiful Whidbey farm views and snapping pictures of my kids next to the biggest pumpkins they can find.
Regardless of who you are, there is one thing we all have in common this season. We will all come into contact with SQUASH!
The majority of people will likely only use them as decorations, and that is ok. There is no denying these power-packed veggies are beautiful and studies show that sprucing up the space around you will make you feel happier. So, first things first…
Let's Get Crafty:
CENTERPIECE
It can take as little or as much creativity as you desire. Place a variety of squash together with some leaves, flowers, candles, or acorns to spruce up your gathering space. For more inspiration follow one of our favorites local to our area: Erin Benzakein, founder of Floret. Floret is a Skagit Valley family-owned farm and seed company and New York Times Best Selling Author of A Year in Flowers for tutorials on arrangements.
OVERSIZED ACORN WITH ACORN SQUASH
Supplies you will need:
Hot Glue Gun
Hot Glue
Twine
Acorn Squash
Begin by placing a dab of glue at the top of your squash. Make a loop in the twine and attach the top of your squash. Place glue around the top ¼ of the squash and being laying your twine in a circular motion starting at the stem and continuing down to a ¼ of the squash, carefully laying each layer of twine up against the last.
---
For the Tummy:
Most importantly, squash provides a plethora of nutrients for our bodies. It is quite literally called a power-pack veggie. They are high in Vitamin A, B6, and C, folate, magnesium, fiber, riboflavin, phosphorus, and potassium.
The best thing about squash is that there are so many ways to eat it. I love it SO MUCH I am attaching one of my simple favorites.
BAKED ACORN SQUASH WITH BUTTER & BROWN SUGAR
Serves: 2-4     |      Preparation: 10min     |     Cooking: 1 HR 15 min
Ingredients:
1 Acorn squash

1 Tbsp Butter

2 Tbsp Brown Sugar

2 teaspoons Maple Syrup

Dash of Salt
DOWNLOAD THE FULL RECIPE CARD HERE!
---
Uplift the Community with Your Extras:
With all joking aside, if you have been blessed with having too much squash this year, the North Whidbey Help House in Oak Harbor, and Good Cheer Food Bank in Langley would love to have your donations.
Stay blessed. Have a favorite squash recipe or idea you want to share? Let us know in the comments below.
If You Enjoyed Reading This You Might Also Like: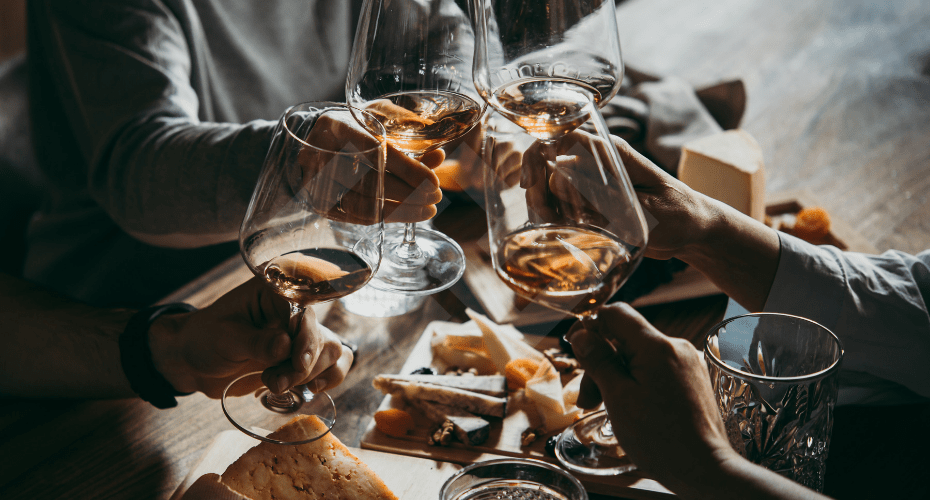 Whidbey Island Wineries & Distilleries
"With intriguing accents of spice and musty earth [and] a gripping mouthful of tannins dance on the lengthy finish."
These are the words used to describe Spoiled Dog Winery's Estate Pinot Noir. If you are a fancy wine connoisseur, you probably knew what all of those words meant. Or maybe that entire sentence was gibberish to you.
Luckily, expertise is not a requirement for enjoyment when it comes to wine. This is evident annually with the "Autumn on Whidbey Tour" when people from all over and with all levels of wine knowledge flood the tasting rooms of local wineries to make memories. The tour is filled with friends having fun, amazing wine, and local art displayed in every tasting room.
Hosted by the Whidbey Island Vintners and Distillers Association, this year's Autumn on Whidbey tour is widening it's horizons by also including some local spirits! This expansion helps to include individuals interested in participating, but not really interested in wine. It also provides recognition and traffic to some pretty great local distilleries.
Below are some of the Wineries and Distilleries participating in this year's tour that we had the pleasure of visiting:
Holmes Harbor Cellars 
 
When you think of vineyards and wine tours, do you think of gorgeous Italian villas overlooking expansive acres of grape vines? If so, Holmes Harbor is the place for you! This locally owned winery opened its doors in 2008 with the hope of blending art and science to create some of the most incredible wines on Whidbey. This blend is evident both in their wine and in their tasting room which has the facade of a beautiful authentic villa while proudly displaying their fermentation tanks within. You can't help but feel like you are about to have the best weekend of your life when you enter this incredible space.
Mutiny Bay Distillery 

You are going to LOVE this mom, pop, and son distillery. After retiring as pharmacists Rod and Kathy Stallman utilized their deep understanding of chemistry to create spirits that ignite your imagination. With the engineering innovations of their son Scott, this trio created what can only be described as a dream line of liquor distilled from almost exclusively local ingredients. Their love and passion for their craft is evident from the moment you enter the tasting room. They love walking people through their selection of spirits and their process. You do not want to miss this stop on the tour!
Spoiled Dog Winery
As one of the most established and favorited wineries on the island, Spoiled Dog is without doubt a real treat to visit. Approaching the property guests are enveloped in trees that open suddenly to acres of vineyards and one of the most charming farm style buildings on Whidbey. Walking in one is immediately met by friendly tasting room staff standing in front of countless barrels of aging wine. The staff are knowledgeable and eager to help. Their selection is incredible and nothing beats the view of the vineyard with tall evergreens in the background.
This year's Autumn on Whidbey Tour is November 9-10. Tickets can be purchased in advance for $25 or $30 day of the event. You can purchase yours here!
You Might Also Like: