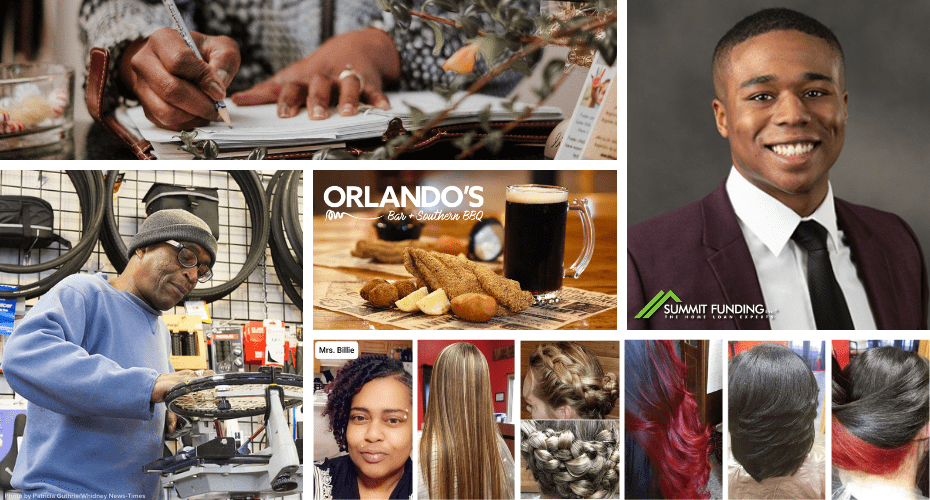 Windermere Whidbey is a proud supporter and celebrator of Black History Month. This year we wanted to do something extra special to commemorate the month, so we have collected a list of Black-Owned Businesses on Whidbey that we think you are going to love visiting. 
Orlando's Bar and Southern BBQ is a community treasure that started with nothing more than two cast iron pots, a tent, and a woman with a vision. Starting at the local farmer's market, Ms. Jackie and her family served up southern-style food that took the Oak Harbor community by storm. Within a few years the business grew from a tent to a truck, and now an incredible downtown restaurant few can resist. Whether you're looking for the best-grilled catfish on the island or just a friendly upbeat atmosphere to enjoy, Orlando's is an establishment you do not want to miss. 
View this post on Instagram
View this post on Instagram
View this post on Instagram
CreAda's | 910 SE Pioneer Way, Oak Harbor, WA 98277
Ada Moseley is the owner and head stylist for CreAda's Hair and Wig Salon. With over 20 years of experience in the industry, she is a stylist that provides the highest level of hair care and knowledge to her clients. She is known for making her clients feel special from the moment they walk through her door as well as cultivating a respectful and diverse atmosphere within her salon. If you're looking for experience and compassion from your stylist, she is the one to call! 

Shaw Photography is owned and operated by Willie and Kelsey Shaw. Whidbey Island natives, Willie and Kelsey met in high school and fell in love. As adults, the couple has built a business combining their skills in photography and videography that allows them to work together and gives them more time with their two young sons. Willie is an especially talented videographer who you may recognize as the cameraman behind Annie Cash's Your Local Look Videos. If you're looking for an engagement, maternity, or family photographer, you can't go wrong with this insanely creative couple. 
View this post on Instagram
View this post on Instagram
View this post on Instagram
Lesedi Farm | 2812 Thompson Rd, Langley WA 98277
A truly unique treasure for Whidbey Island, Lesedi Farm is owned and operated by Dorcas Young. Dorcus was born and raised in Botswana on her family's 500-acre farm where she learned the art of cultivating crops and raising livestock. After meeting and falling in love with a Washington State native, Dorcus moved to Whidbey Island with her husband and four children. She brought with her seeds from Botswana to plant in her garden and soon followed the inspiration for her farm. Dorcas now sells produce from her garden at local farmers' markets as well as Botswana-styled meals and food products. You can find her products at Pike Place Market, West Seattle Farmers Market, and Bayview Farmers Market.
View this post on Instagram
View this post on Instagram
View this post on Instagram
Oak Harbor, WA 98277
Jahleel Vester is a Whidbey Island native who absolutely loves his community. Anyone who meets Jahleel knows that he has a passion for living life to the fullest and serving his clients well. As an individual who knows all too well the historical struggles of the black community within the housing market, he desires to be a role model and trailblazer for others. Working with Summit Funding has given Jahleel the opportunity to build a business that aligns with his vision and dreams. If you're looking for a passionate loan officer ready to educate you and find the solutions you need, look no further.
View this post on Instagram
View this post on Instagram
View this post on Instagram
Ozell Jackson with HomeBridge | 32650 State Route 20, Suite 201, Oak Harbor, Washington 98277
Ozell Jackson is a Puget Sound native who greatly values community and making a meaningful impact. Through the years he has served the community as a football, basketball, and soccer coach, instilling the discipline of making plans and taking responsibility for mistakes in his students. This passion for service drives his career as a Loan Officer and is why he chooses to work with Homebridge, who he feels shares this goal with him. 
Mrs. Billies Beauty Salon is located comfortably within The Loft on Fidalgo and Dock in Oak Harbor. Billie Foster is an incredibly talented hairstylist with over 26 years of experience who offers a variety of services to any and everyone regardless of their hair type or texture. She's known for receiving a great amount of joy in making her clients feel good about the way they look. Whether you want to switch up your color, try extensions, do silk presses or relaxers; Mrs. Billie has got you covered.

Dean's Sports Plus | 730 N Oak Harbor St, Oak Harbor, WA 98277
Dean Lewis, the owner of Dean's Sports Plus, always had the vision to own his own business and be his own boss. His sporting goods store is the realization of the dream. Having spent the last 30 years servicing clients' sporting needs, he not only has returning customers but multiple generations of them. He has earned a reputation within the community for being an outstanding repairman for sports equipment ranging from bicycles to snow skis. So the next time you need a chain fixed or a wheel adjusted, you know who to call!  
Did we miss a business? Let us know in the comments! 
If you liked this you might also like: