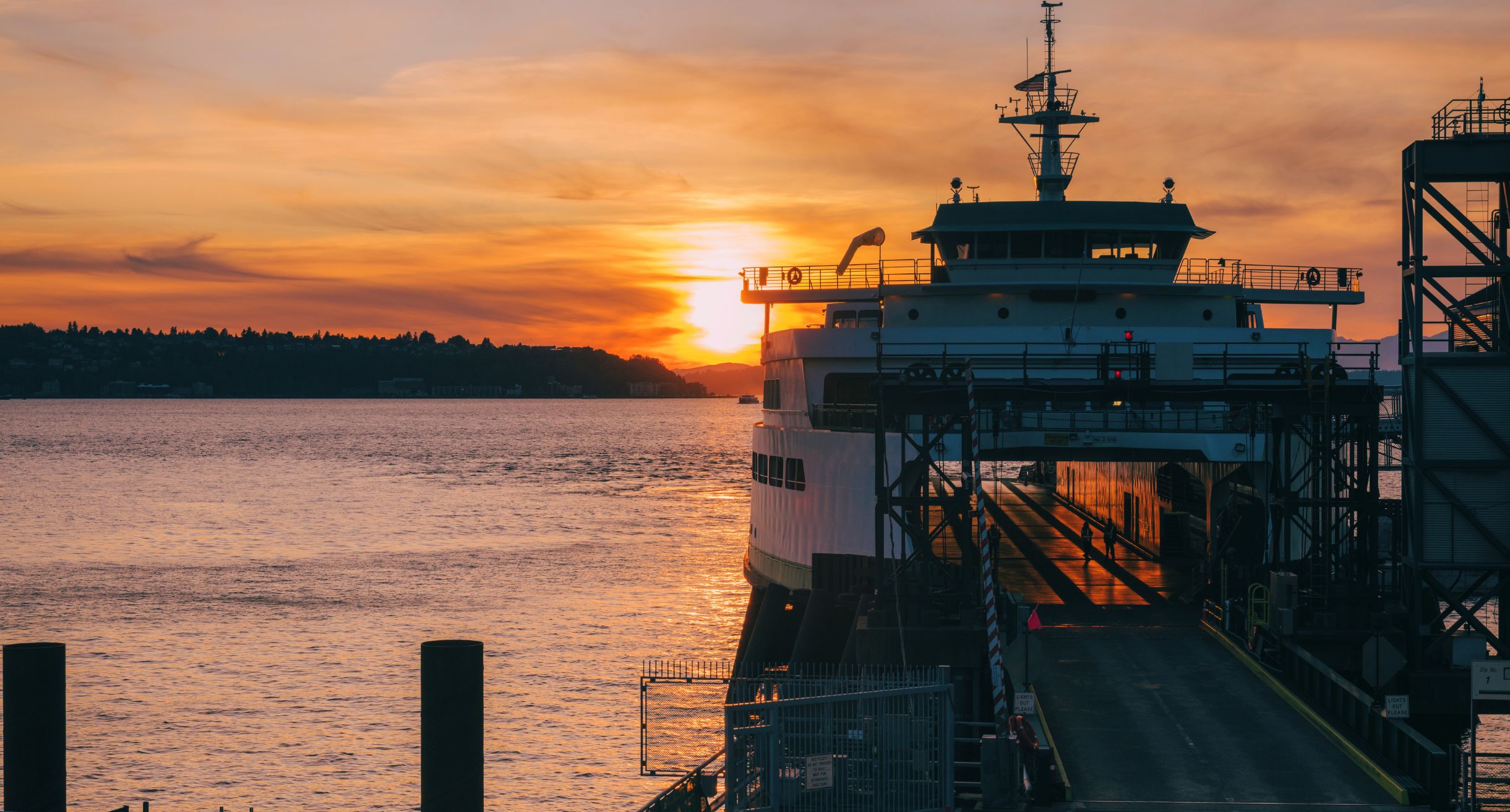 Who says you can't navigate paradise from the comfort of a ferry ride? Our experience when taking a ferry to or from Whidbey Island is that it offers a unique and picturesque experience that is packed with charm and several noteworthy advantages. Follow along to find out the top 10 reasons we suggest you take a ferry the next time you need to cross the water.
Scenic Beauty:
The Washington State Ferries treat passengers to breathtaking views of the Puget Sound, surrounding islands, and the majestic Olympic and Cascade mountain ranges. It's a visual feast for nature enthusiasts and photographers.
Relaxation:
Our ferries offer a peaceful and leisurely mode of transportation. Not only do you not have to navigate the hustle and bustle or sit in stop-and-go traffic to get to your destination, but ferry passengers can unwind on deck, enjoy the fresh sea breeze, or simply gaze at the tranquil waters, creating a serene  and enjoyable journey to your destination.
Convenience:
The ferry system is an integral part of the Pacific Northwest's transportation network. It offers a convenient way to connect Whidbey Island to the mainland, making it accessible for both commuters and tourists.
Time to Unplug:
Depending on who you are, you will either love or hate, the absence of Wi-Fi on most ferries. However, this absence of connectivity encourages travelers to unplug from the digital world, promoting relaxation and providing an opportunity to disconnect, unwind, and take in the spectacular atmosphere surrounding you.
Wildlife Watching:
Keep an eye out for marine life during the journey. It's common to spot seals, sea lions, dolphins, and various seabirds while crossing the Sound. If you get to snap a picture, don't forget to tag us at @windermere_whidbey_island on Instagram.
Community Experience:
Passengers often strike up conversations and share stories while riding the ferries which fosters a sense of community. It's a chance to connect with fellow travelers or engage with locals who cherish their island home. Such an opportunity for learning about the island if you are new here. If you are hoping to learn more about the island or looking for a place to live and aren't currently working with a realtor, connect with us here so we can be your guide.
Adventure Starting Point:
For tourists, the ferry ride to Whidbey Island marks the beginning of an exciting adventure. It is the gateway to exploring the island's charming towns, outdoor activities, and natural wonders.
Child-Friendly:
Ferries are child-friendly, so you don't have to feel like you can't go because you have kids. You can stay in your own vehicle if you choose to do so, however,  many ferries offer play areas and tables for kids. In fact, the experiences of riding a ferry can offer opportunities to teach children about marine life and navigation.
Cafes and Dining:
Many ferries feature cafes or dining options where passengers can enjoy a meal or snack while taking in the views.
Sunsets and Sunrises:
This might just be one of our favorites. The early morning and evening ferry rides provide an opportunity to witness stunning sunrises and sunsets over the water, creating magical moments for travelers. We highly suggest you experience a sunset or sunrise ferry ride at least once in your life time.
In essence, taking a ferry to or from Whidbey Island is not just a means of transportation; it's an experience that adds to the overall allure of the island, combining convenience with a touch of adventure and a generous serving of natural beauty. Click here to check out the Washington State Ferries schedules and to book your next ride.  If you have fallen in love with Whidbey and are considering staying connect with us here.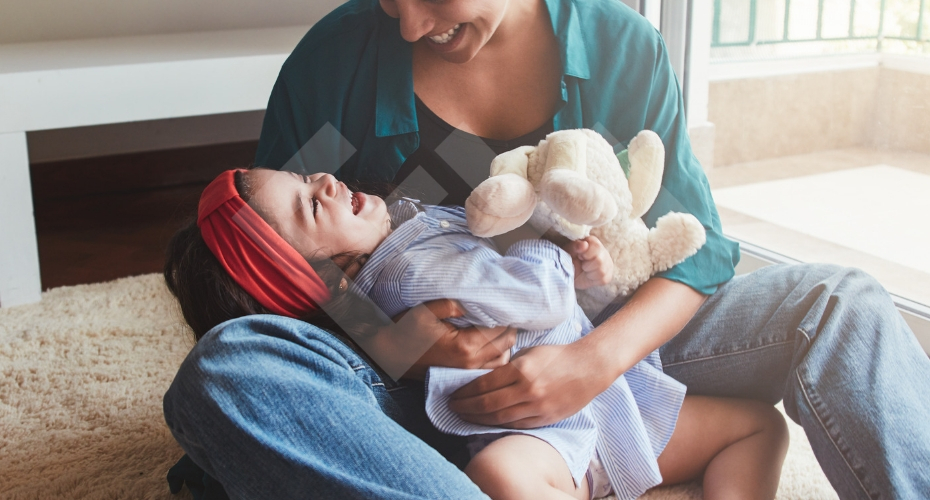 How to Get the Wiggles out in the Winter!
Its that time of year where the holiday decorations have been stowed away, the invites for parties and activities have slowed, and the festivities for the season have come to an end. However, there is just one issue; that little one of yours did NOT get the slow down memo. With tiny feet still wanting to go a mile a minute and the weather outside not quite ready to cooperate; what do you do? We have a few tips and tricks to help you get those wiggles out this winter!
Indoor Science Projects:
As a parent, you know the best activity for a child is one that keeps both their body and mind active. That's why indoor science experiments are a perfect cure for winter restlessness. Encouraging your child's curiosity and engaging their mind at an early age can help to encourage a life-long love for learning. Who knows! Maybe they're the next Einstein.
Raising da Vinci offers some great indoor science experiment ideas: Check it out! There is a video with 10 fun ideas in 10 minutes! Watch it with your kids and challenge them to complete all 10. Tell us how it goes.
Open Skate at the Roller Barn:
View this post on Instagram
On Whidbey we are spoiled with an assortment of unique activities that are hard to find anywhere else and our beloved Roller Barn is one! Although it now primarily hosts the Boys & Girls Club of Oak Harbor, the Roller Barn still has Friday Night open skate from 6pm – 8pm. This is a great way to not only support our local Boys & Girls Club but also teach that little one of yours how to boogie on some blades!
For more information, visit the Roller Barn's Facebook.
Indoor D.I.Y. Activities:
What could be better than playing games with the people you love? Also, creating those games! Doing D.I.Y. games and activities with your kids this winter is a particularly good idea because it's not only fun and engaging; it will keep them entertained for twice as long! This will also allow you to change the rules the way you see fit. It can create a great space to not only get out that excess energy, but also encourage problem solving and cooperation.
For indoor activity ideas: Click here!
Bouncin':
View this post on Instagram
Looking for something extra special and fun to treat those little ones with? Try taking a trip to Bouncin' Arcade and Fun Center! Bouncin' is a local indoor playground and arcade center with activities for tots to teens. With an entire floor covered in bounce houses, you will be guaranteed a tired tiny one by the day's end.
For more information on Bouncin' including their hours and pricing, check out their Facebook!
Yoga for Kids:
It might seem counter intuitive but the one thing your hyperactive kid might need this winter is just some calm, relaxing, and restful yoga. Yoga is just as good for kids as it is for adults! It helps kids learn about and engage their body in a way that requires thought and concentration. The breathing techniques children learn in yoga can also help to be calm in other situations as well!
Parents Magazine has picked out a few really great poses for you and your little one to try out: Click here!
Do you have something you think we should add to our list? We would love to hear. Share with us in the comments below.
If you enjoyed this, you might also like: 
#mc_embed_signup{background:#fff; clear:left; font:14px Helvetica,Arial,sans-serif; width:100%;}
/* Add your own MailChimp form style overrides in your site stylesheet or in this style block.
We recommend moving this block and the preceding CSS link to the HEAD of your HTML file. */