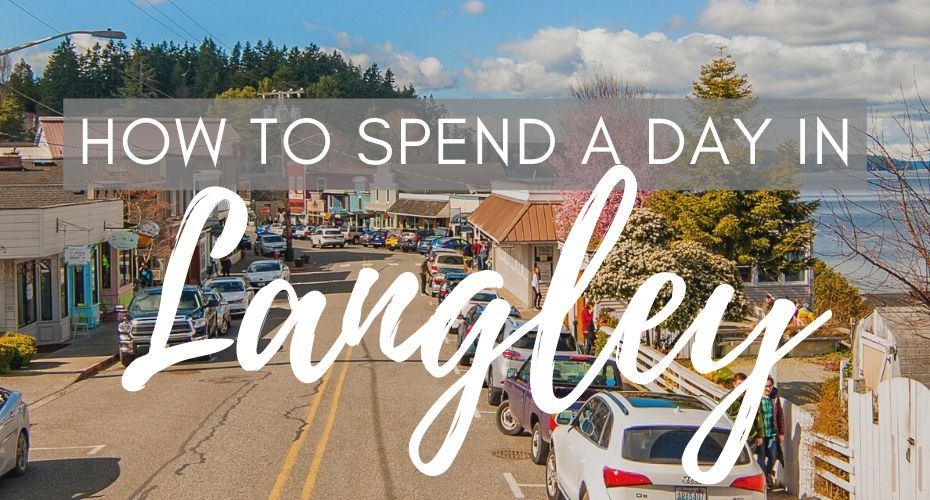 Plan your Trip to Langley
A Little History Before You Plan Your Trip to Langley
On the southern side of Whidbey Island along the Saratoga Passage lies the lovely little town of Langley. With a population of just over one thousand, this quaint town is home to a creative culture and endless entertainment.
Langley's history has led to its unique and diverse culture. Established in 1891, Langley served as South Whidbey's trading center for all types of goods with the wharf connecting island merchants to Everett and Seattle. In the 60s and 70s, that same wharf brought in a wave of hippies who would forever shift the culture of South Whidbey.
Although Langley's docks no longer see the traffic they once did, downtown is filled with remnants of the original trades-town married beautifully with the artistic culture of the mid-century hippies. It's quite a treat to visit. If you get the chance to spend a day in Langley and aren't sure what to do, you're in luck! We've created an itinerary for the perfect one-day trip in Langley. Just don't forget your mask and keep a social distance!
Itinerary for Day Trip to Langley
Coffee at Useless Bay
Enjoy some amazing early morning coffee from this local roaster to give yourself an extra boost at the beginning of your day. Between the friendly baristas, great drinks, and buzzing atmosphere you'll be excited to return to this cafe over and over.
View this post on Instagram
Breakfast at The Braeburn
BEST. BREAKFAST. EVER. Or at least it's hard to top. The Braeburn has an amazing assortment of breakfast choices ranging from light and sweet pastries to hearty mashes and breakfast burritos. There's something for everyone!
View this post on Instagram
Morning Stroll Down Seawall Park
When you make your way out of The Braeburn you might consider taking a stroll down Langley's Seawall Park. This seaside park is full of beautiful art that pays tribute to past island tribes and a walking path to help you get the most out of the beautiful view.
View this post on Instagram
Lunch at Ultra House
Ready for lunch? This ramen house is tucked away in the dead center of Langley village and serves absolutely incredible food! Enjoy slurping noodles and sipping broth and feeling like you're another world away.
View this post on Instagram
Ice Cream at Sprinklz
What better way to end lunch than with some sweets?! Sprinklz is a local favorite when it comes to ice cream. It's hard to beat their fun store or their incredible old fashioned ice cream.
View this post on Instagram
Explore Downtown and the Star Store
Even though a few of the Langley shops have closed their doors during the pandemic, The Star Store alone could keep anyone's attention for quite some time. This century-old mercantile seamlessly transitions from produce to products and more.
View this post on Instagram
End the Night at the Taproom at Bayview
What better way to end the night than with some comfort food and a good beer? Bayview Taproom provides that and much more. You'll love this community watering hole for its juicy burgers, kind servers, and joyful atmosphere.
View this post on Instagram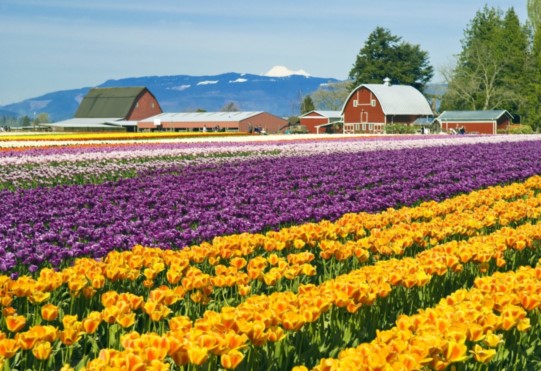 Skagit Day Trip
Finally, after what has seemed like the never-ending winter, spring has made an appearance! The sun is shining, the air is cool and crisp, birds are singing, and we are eagerly waiting for the first opportunity to get out and explore. If you haven't started planning already, we have a great day trip already planned for you in Skagit County! Skagit is packed with great shops, restaurants, and places to explore, and here are a few of our favorite spring-time activities.
Tweets Café- Bow Edison, WA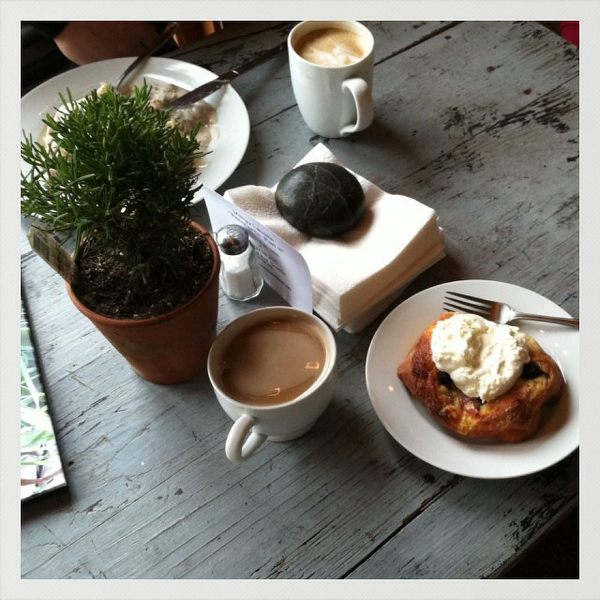 What's a day trip without filling up on a great breakfast or brunch to fuel you for a day packed with activity? Don't let this little establishment fool you, Tweets is known for a breakfast and lunch menu filled with flavor that seems too big to fit into such a small space. Serving an array of seasonal dishes, Tweets uses local and organic ingredients to give them a unique and special touch. As soon as you walk in the door
you will feel like family. The owners have created a light and comfortable atmosphere as they welcome you inside and make you feel like you've known them forever.
Something that makes Tweets Café so charming is that they are only open Friday through Sunday from 9am-4pm. So, since you can't just head over whenever, it makes it an extra special weekend treat. (Think of it like visiting your grandma on the weekend and so looking forward to those giant cookies she always bakes!) You will leave feeling full of delicious food, energized for your next adventure, and excited for the next weekend visit! Tweets Café only accepts cash, so make sure you drop by an ATM before heading that way!
Skagit Valley Tulip Festival- Mt. Vernon, WA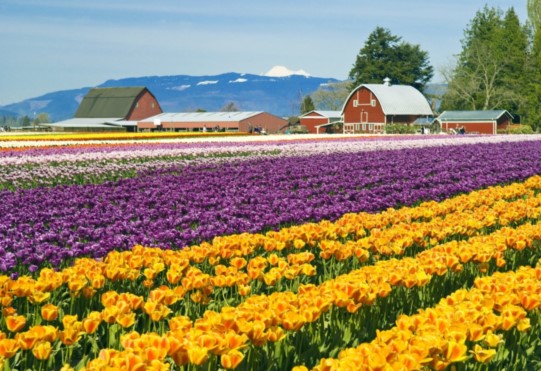 If you've been in the area for any length of time, you are sure to have heard of the Tulip Festival. April 1-30th people will travel from all over to experience the sea of color made up by thousands of tulips. When visiting the festival, you will find every type of tulip you can imagine, and the sight of it is truly breathtaking. For an up-close experience, you will want to pay a visit to Tulip Town or RoozenGaarde. Maybe even both, as they both offer a completely different experience.
Tulip Town features huge fields with tulips as far as you can see, enormous and colorful kites flying, as well as their infamous windmill. After you've wandered the tulip fields and absorbed all its beauty you can make you way into the barn where you will find information on the different types of tulips, artwork by local artists, and fresh stems and bulbs for sale. Tulip Town is open from 9-5pm, 7 days a week for your enjoyment!
RoozenGaarde also gives you the experience of the tulip fields, but their specialty is the landscaped gardens you will stroll through. Every year, the gardens are landscaped differently, and hundreds of species of tulips are featured. You will find some different shops where you can purchase tulip bulbs, fresh cut stems, local artwork, concessions, and different types of souvenirs to commemorate your visit. RoozenGaarde is open 7 days a week throughout the festival from 9-7pm.
Nasty Jacks Antiques- LaConner, WA
A dose of nostalgia is the best way to describe Nasty Jacks Antiques. Here you will find coin operated rides, a Zoltar machine, reproduced vintage signs, furniture, toys and so much more. There really is "something for everyone"! You can spend hours sorting through their huge, and constantly growing inventory. In fact, Nasty Jacks is home to one of the largest inventories of collectable LIFE and Saturday Evening Post magazines you've ever seen.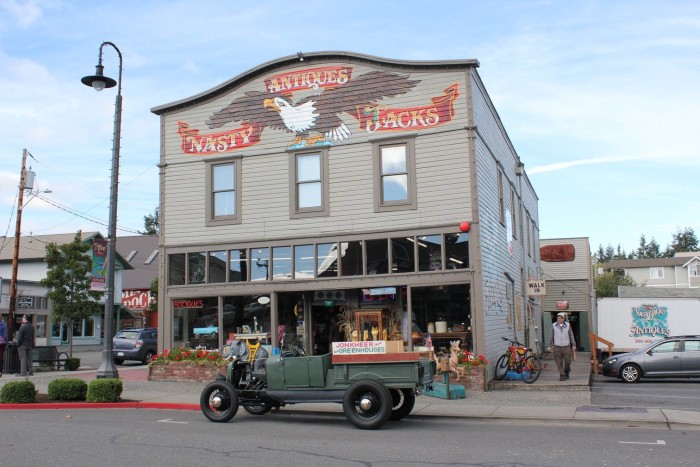 Being one of the largest antique stores in the region it is nice to know that Nasty Jacks is still owned and operated by the original founding family who will share with you the story of Nasty Jack and how the name came to be. (You must be curious by now!) The friendly service, and the original family is one the biggest things that make Nasty Jacks so charming and fun to visit. Take your time to really dig in and find that one item that speaks to you. A visit to Nasty Jacks will have you driving home and sharing all your childhood memories with your lucky passengers.
These are just a few of the places you can check out in Skagit, as there are so many great places to check out. What are some of your favorite places to visit this time of year?
#mc_embed_signup{background:#fff; clear:left; font:14px Helvetica,Arial,sans-serif; width:100%;}
/* Add your own MailChimp form style overrides in your site stylesheet or in this style block.
We recommend moving this block and the preceding CSS link to the HEAD of your HTML file. */