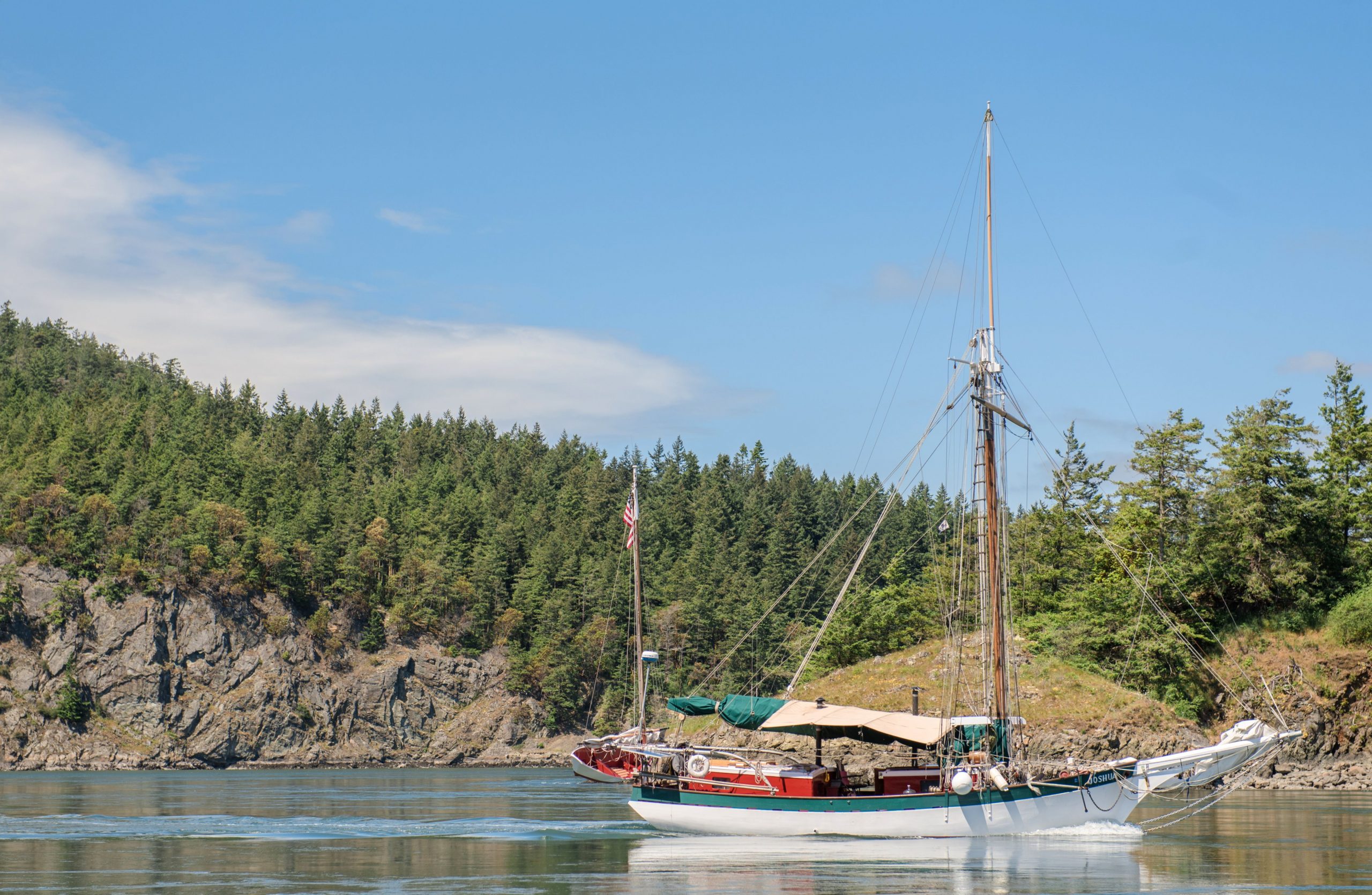 It is no wonder tourists and residents alike enjoy setting their sails and heading out to sea to enjoy our gorgeous Puget Sound waters. Whether by powerboat, sailboat, or even kayak, Whidbey is the perfect place to explore by water. Catch a glimpse of whales feeding in Saratoga Passage, seals cruising under Deception Pass, Eagles soaring past Ebey's Landing, or if you are really lucky maybe you will catch sight of a magnificent pelican near Honeymoon Bay. It's not a relaxing endeavor, with some of the world's most complex currents, thousands of "islands", and large river deltas to navigate, the Puget Sound requires lots of skill and knowledge to enjoy safely.
Check out the rest of Whidbey's beautiful destinations from this series here.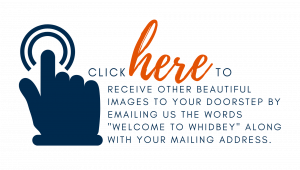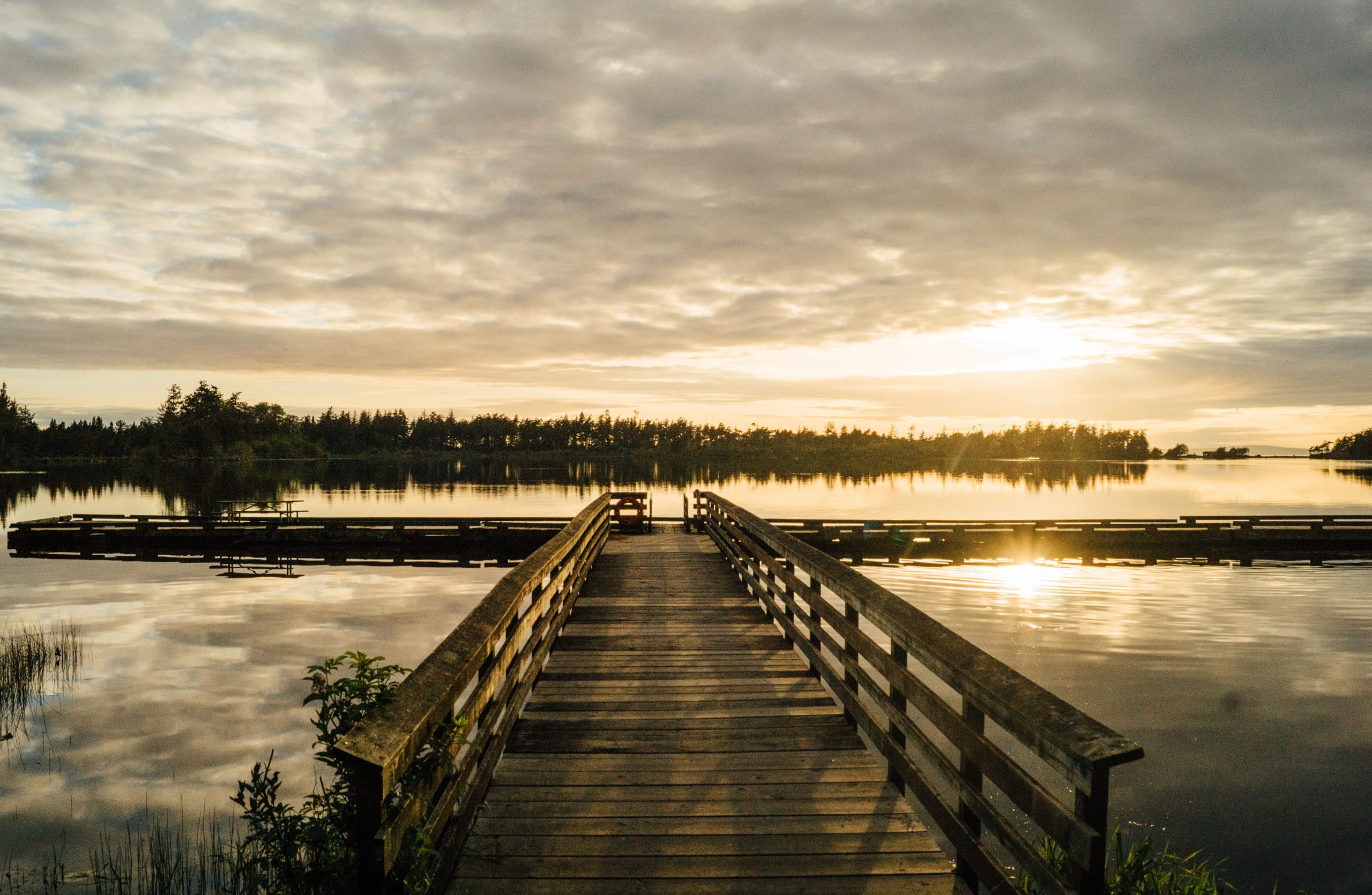 Deception Pass State Park is packed with a plethora of things to do year-round. From hiking trails, camping, swimming, kayaking, even the occasional events held at the amphitheater, but unbeknownst to those rushing by to make a big splash in the designated swimming area there is a quaint pier surrounded by reeds on the other side of Cranberry Lake. From this dock discover fishermen of all ages scattered along the edges of the pier. Each has their own techniques for catching a stocked Rainbow or Brown Trout, or a resident Largemouth Bass or Yellow Perch. It is a great place for beginners and expert anglers alike!
Check out the rest of Whidbey's beautiful destinations from this series here.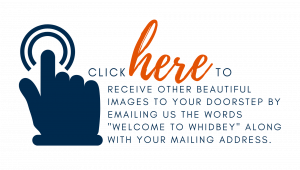 View this post on Instagram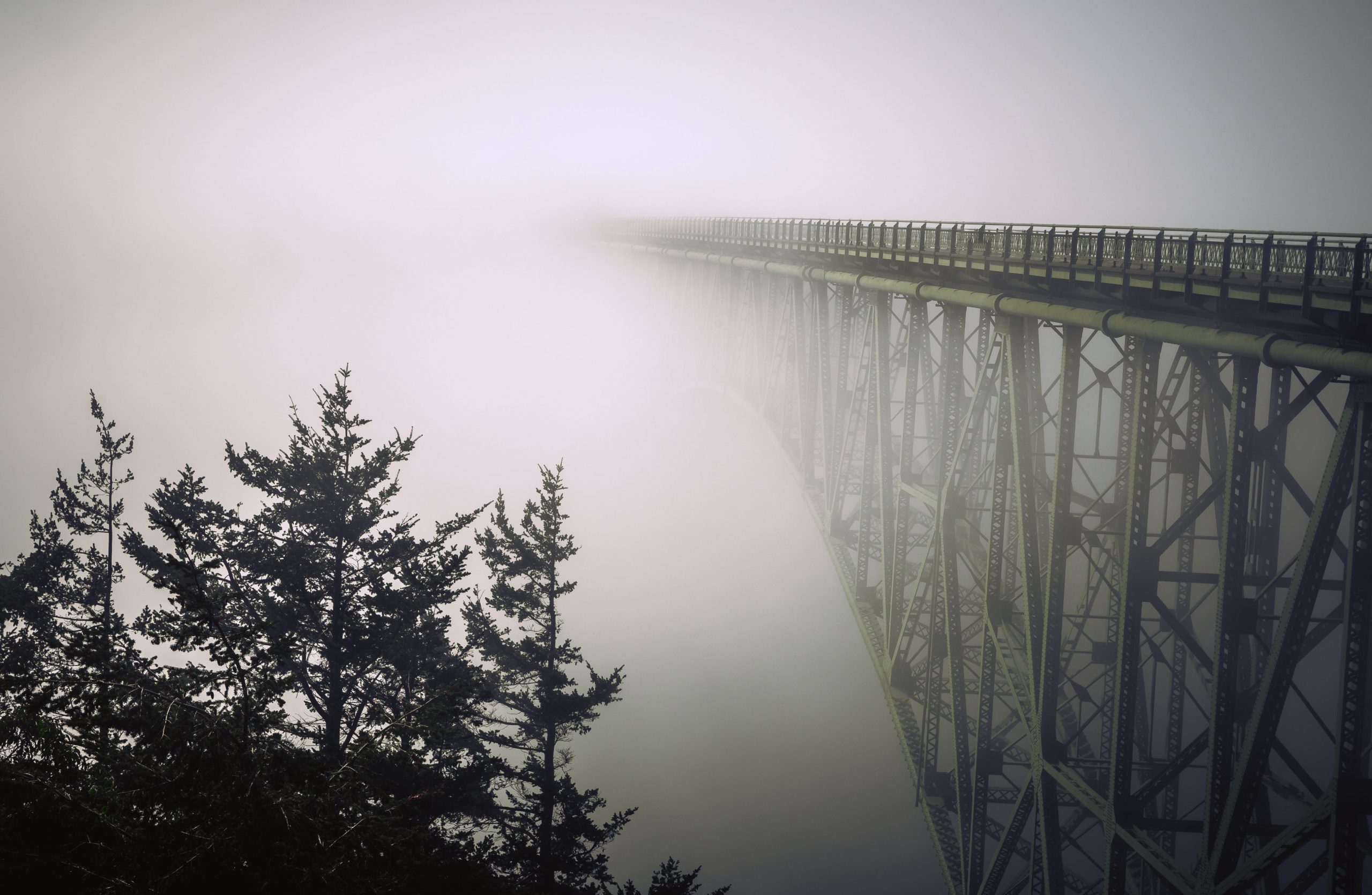 Deception Pass is a stunning destination any time of the year. It's busiest in the summer because people enjoy splashing in the salt or freshwater options at the park or putting their feet in the warm sand under blue skies and hot sun. However, from mid-fall to early spring in the PNW fog rolls in over the trees and around the bridge giving it a cozy yet mysterious feel. Many will call this time the true Pacific Northwest-style that offers a different take on the island's appeal. Whatever your preferred season, Deception Pass State Park is the most visited park in Washington for a reason! Get out and explore!
Check out the rest of Whidbey's beautiful destinations from this series here.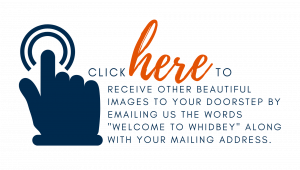 View this post on Instagram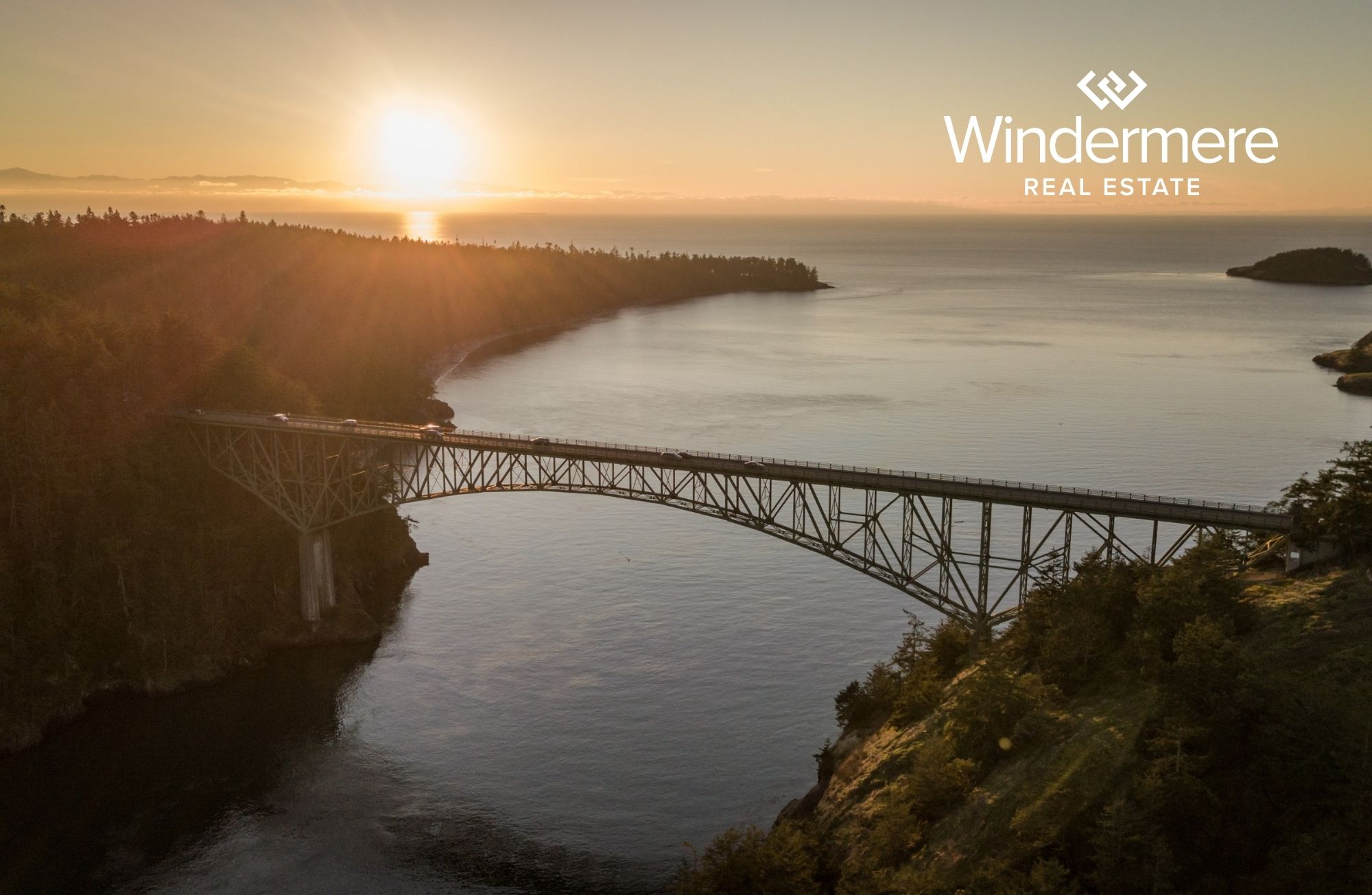 Washington's most visited park can be attributed to its prominent historical landmark, the Deception Pass Bridge. Thoughts of the landscape without this icon are unimaginable yet only 100 years ago the barren Pass was simply a deep and turbulent channel of water connecting the Strait of Juan de Fuca with the Saratoga Passage. After years of only an unscheduled ferry to get you off the island (for which passengers were required to bang an old saw with a mallet to summon) construction of the bridge finally began in 1934. At noon on July 31st, 1935 dedication of Deception Pass bridge took place and marked the beginning of a new era for Whidbey Island. Construction of the bridge played a large role in the decision to build NAS Whidbey and in turn helped Oak Harbor to flourish into the thriving city it is today. Tourists and locals alike continue to flock to the bridge in hopes of capturing its impressive beauty.
Follow the photographer on Instagram @chrisjdubs
Check out the rest of Whidbey's beautiful destinations from this series here.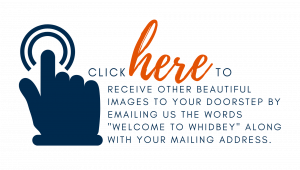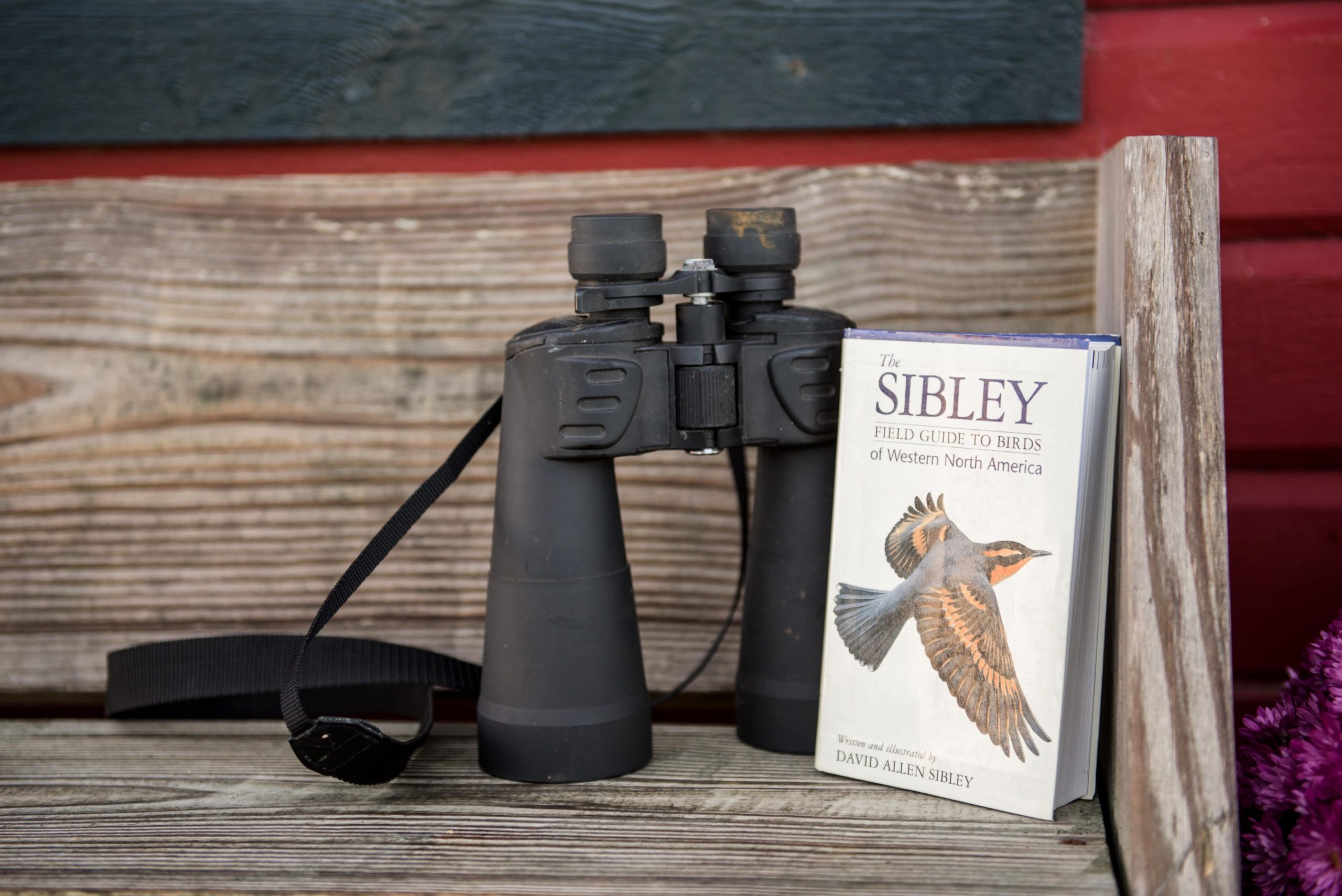 50 miles South of the U.S./Canada border and 25 miles North of Seattle lies Whidbey Island, an incomparable destination for nature lovers and bird enthusiasts. On Whidbey, you can get lost for hours and find yourself mesmerized not only by incredible views but by a breathtaking variety of birds.
Whidbey Boasts 148 miles of winding shoreline, 6 state parks, 4 lakes, hundreds of miles of trail, and a ridiculous variety of habitats from bogs to estuaries to the prairie. It is not surprising then that Whidbey accommodates roughly 250 resident and migrant bird species.

Birdwatchers will declare some of the best times to watch for birds on Whidbey are:
Spring:
Late April through May you can expect to be woken early by the Songbirds singing a pleasant tune.

Fall:
Late July through September It is hard not to miss fat red-breasted Robins filling the apple trees and spot migrant visitors from the north like wigeons, ducks, coots, waterfowl, and red-tailed hawks.

Winter:
November through mid-March is a great time of year to watch for Northern Shrike, Bald Eagles, and other raptor-type birds.

Best places for birdwatching:
If you are just trying to take advantage of easily accessible shoreline almost any time of year works. Some of the best places to watch for shorebirds birds on Whidbey Island are Penn Cove, Keystone Landing, Fort Casey State Park, and Dugualla Bay.
If you don't live on Whidbey and are coming just for birdwatching be sure to schedule more than one day for viewing. Plan time so you can experience multiple locations, each with its unique features. To better understand all the places you can access the shoreline you really need to buy Getting to the Waters Edge! We sell it at our Windermere offices both in Oak Harbor and Coupeville.
Frequently asked questions:
Some people wonder if there is a time of day that birds are most animated. Typically speaking most birds are bustling around sunrise and sunset but that rule does not apply to all birds. For example, the morning is typically the best time for spotting diurnal species, while nocturnal species are generally spotted in the evening, but it really depends on the bird and the time of year.
Whidbey Island is native to species like Eagles, Northern Harriers, wading birds, loons, grebes, sea ducks, including Harlequin Ducks, dabbling ducks, Black Oystercatchers, Common Yellowthroats, Marsh Wrens, and more. It is also is a temporary home for migrant birds who frequent the island seasonally for the island's ideal breeding habitats.  But do not be fooled. Some birds like robins, hawks, cardinals, finches, sparrows, and more stay here all year but they seem to "return" because they become active again during the spring through fall seasons after they have bundled down in their nests and shelters during the winter.
Additional resources:
To learn more about the birds that can be spotted on Whidbey and a guide for when you will likely catch a glimpse check out this detailed Whidbey Island Bird List created by the Whidbey Audubon Society.
Here are some of our favorite spots on Whidbey to watch for birds let us know your favorite spots in the comments below.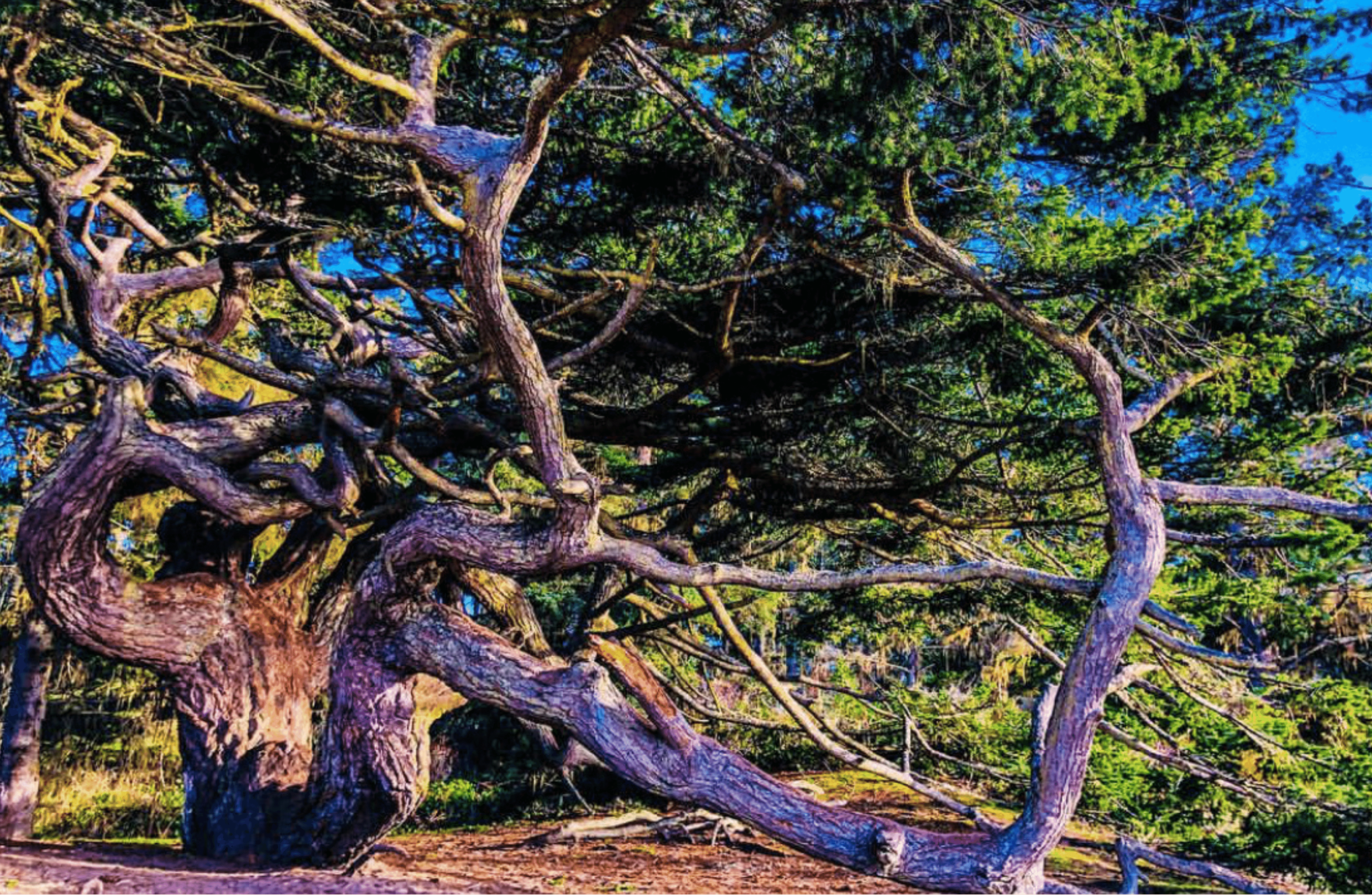 Near Cranberry Lake
What You Will Find
During a typical trip to Cranberry Lake, at Deception State Park it would not be uncommon to see kayaks floating atop the still waters, fisherman sitting along the winding edges of the lake, and kids splashing in the shallow waters while their parent's BBQ.
Have You Seen It All?
But if that is all you have seen you have not gone far enough. Just past the lake is a trail that will lead you through a very rare treasure to this region. SAND DUNES. Dunes are created as grains of sand accumulate into a sheltered area when the wind blows. The limited nutrients, high winds, sun exposure, and salty spray from the ocean makes it extremely difficult for plants to grow here. Many of the plants you see today have adapted to the harsh growing conditions causing them to develop things like small leaves that stand perpendicular to the sun to avoid direct sunlight that assists in the plant's survival.
The Old Growth Tree
However, despite the challenges stands this old-growth tree.  It is quite a unique Douglas-fir.
This particular tree has stood for over 850 years watching as the dunes have taken shape. Its thick bark has guarded it against the harsh conditions in addition to storms, fires, droughts, and diseases that claimed others over the years. For generations, people have climbed this stunning tree. Unfortunately, now the bark is thinning but it can still be appreciated from afar.
Take a Look at Our Interactive Map of the Area Here:
You Might Also Like: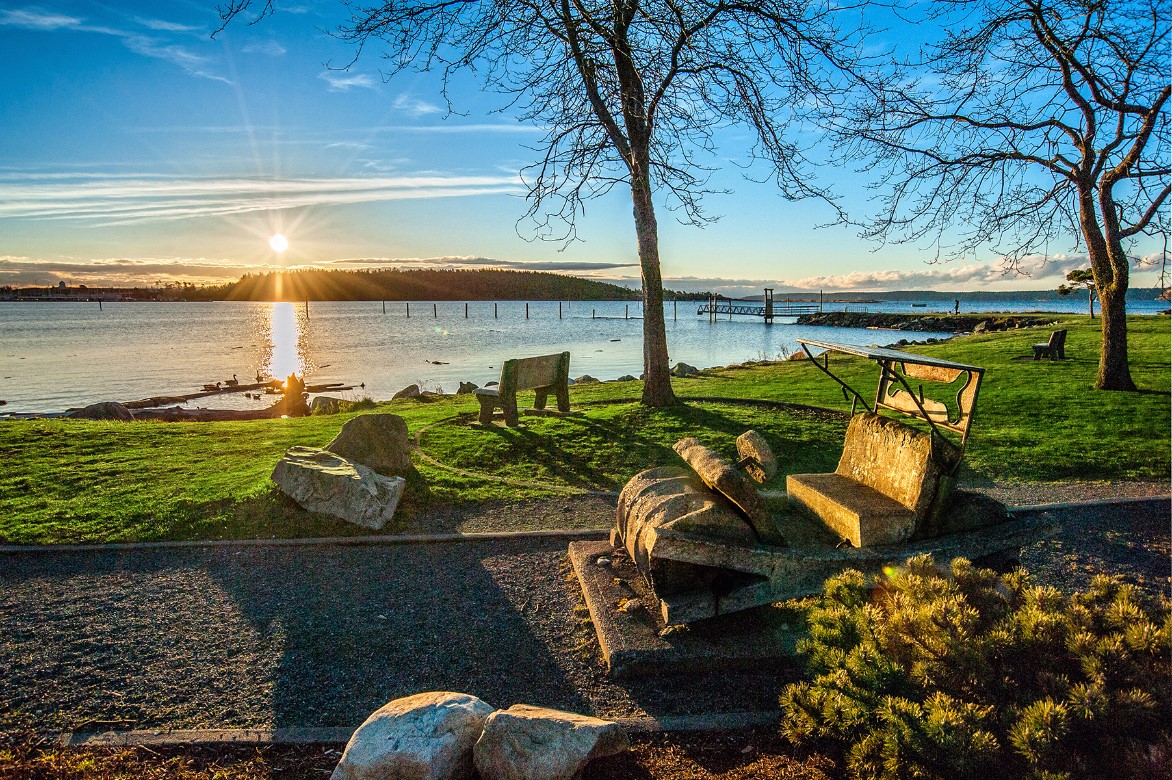 Parks in Oak Harbor
With summer winding down, we love to get outside and enjoy that glorious sunshine, and what better way to do that than visit some of the many parks in Oak Harbor? We love these parks because they are close by which makes them perfect for an after-work picnic or an evening out in the fresh air.
Flinstone Park and City Beach
Have you ever noticed the famous Flinstone car on Bayshore Drive? You guessed it! That would be Flinstone Park which connects to City Beach. This is a perfect place to take a walk down the boardwalk, look for hidden treasures on the beach, build a driftwood fort, or sit and enjoy the scenery on one of the many benches along the beach. Another thing we love is that it is close to downtown shopping, and restaurants! We love to grab an ice cream cone at Popsies and take a stroll through the park.
Fort Nugent
Ft. Nugent Park offers a wide variety of things to do for kids and adults alike. Soccer, Football, and Baseball fields take up a large portion of the park providing plenty of space to run free, kick a ball, play catch, or practice your batting skills. A large wooden Castle-like play structure is a favorite among the kids in Oak Harbor and is what gives this park its nickname "Castle Park". A large disc golf course runs throughout the wooded area of the park which makes for beautiful walking trails to enjoy.
Joseph Whidbey State Park & Rocky Point Beach
Joseph Whidbey State Park is a favorite of Whidbey residents thanks to its cool hiking trails and beach with beautiful views of the Strait of Juan De Fuca. A covered picnic area, grills, picnic benches, miles of beach to comb for treasures, and hiking trails to venture make this park a great place to have an adventure or family day in the sun. When the wind is blowing hard this is a favorite spot for kite surfers too which makes quite a spectacle!
Dugualla State Park
While Dugualla State Park may technically be part of the famous Deception Pass State Park, it is virtually untouched. Dugualla is a peaceful place with hiking trails, spectacular scenery, and a beach area to explore. Not many people know of this hidden gem making it a great place to enjoy quiet and nature.
Deception Pass State Park
This may seem like an obvious choice, but there is so much to love about Deception Pass State Park we had to include it! Chances are you've only seen a portion of all it has to offer. The iconic bridge, beaches, hiking trails, and lakes offer so much variety it can take years to explore every aspect. You can swim at Cranberry Lake, spot critters along the beaches, hike one of the many trails throughout the park, enjoy a picnic at a covered picnic area, and soak in a gorgeous sunset over the sound all in one place. Our 5 favorite "hidden" features of this massive park are as follows…
Hoypus Point is on the opposite side of Hwy. 20 from the main part of the park. Just take Cornet Bay Rd. East till it dead ends.
There is a little cabin you can rent on Ben Ure Island but you have to have your own kayak, canoe or other human-powered watercraft to get there!
Rosario Head is a favorite well-worn path out to the most spectacular point and vista. Don't miss reading the legend of the maiden Ko-kwahl-alwoot on your way or the tidepools! Best way to get here is the trail connecting to Bowman Bay.
Pass Lake is known for its fly fishing but few know about its miles of quiet and heavily wooded trails on the West End.
The path to Lighthouse Point from Bowman Bay is spectacular! Little inlets, views of the bridge, and a variety of native foliage make this a visually stunning hike that is worthy of repeat visits.
Oak Harbor offers so many different parks to enjoy, and these are just a few. What are some of your favorite parks to visit? We would love to hear about them!
Take a Closer Look at the Parks in Oak Harbor:
You might also like:
#mc_embed_signup{background:#fff; clear:left; font:14px Helvetica,Arial,sans-serif; width:100%;}
/* Add your own MailChimp form style overrides in your site stylesheet or in this style block.
We recommend moving this block and the preceding CSS link to the HEAD of your HTML file. */