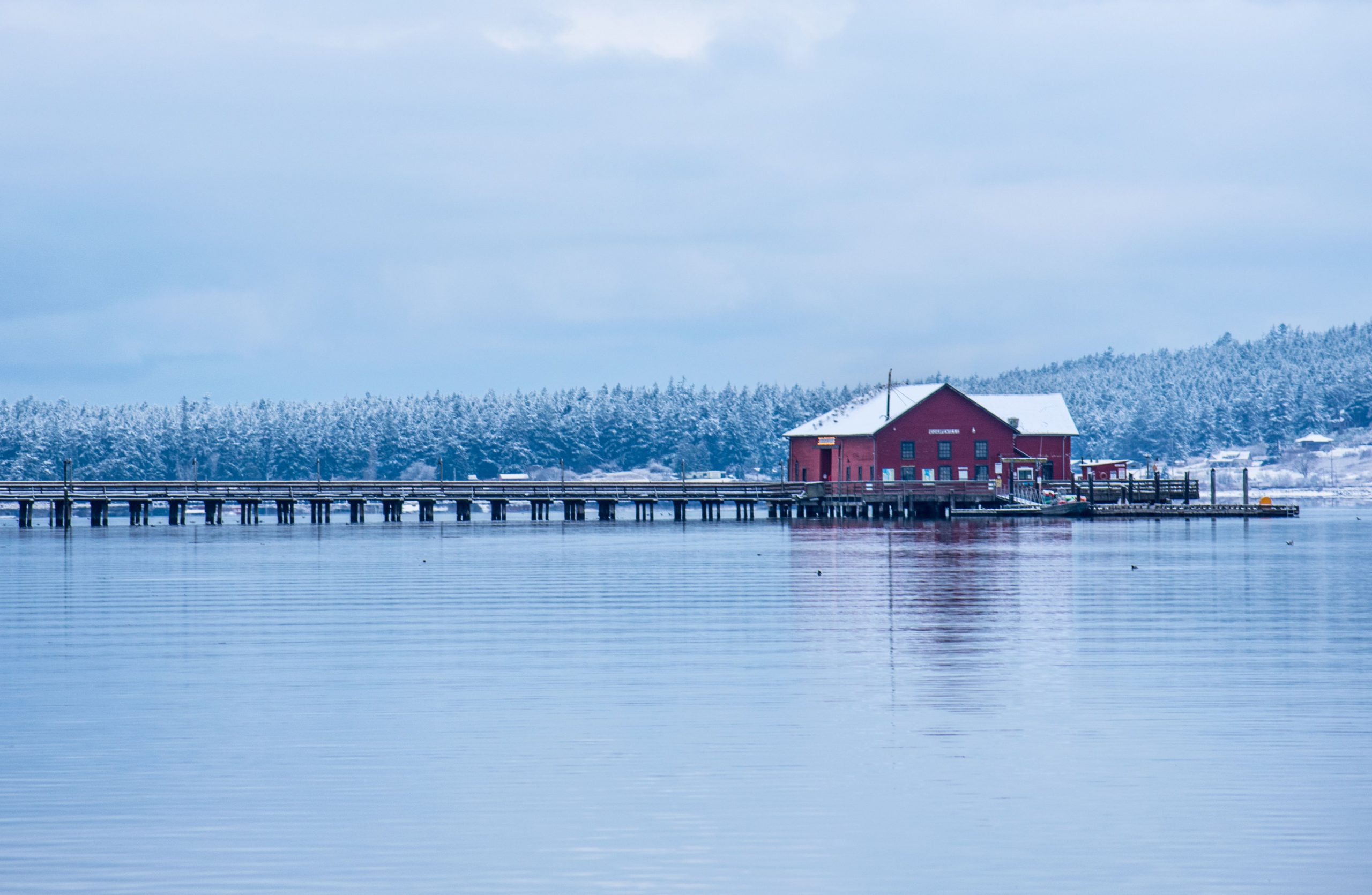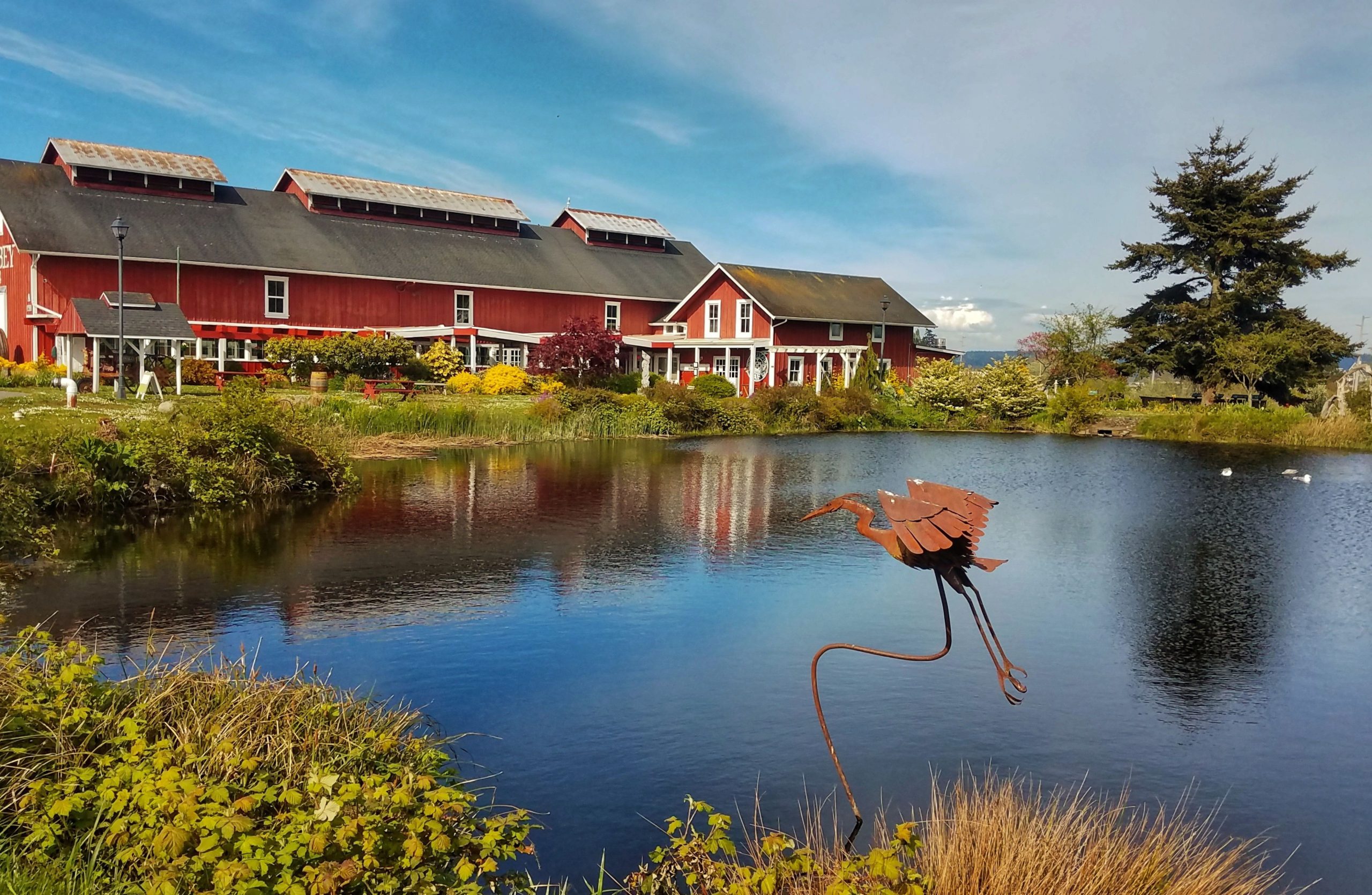 Almost 19 years ago the planning for 7 distinct gardens at Greenbank Farm began with the Master Gardener volunteers. These gardens are beautiful, but their main purpose is to educate and demonstrate. Two more gardens have been added as well as amazing sculpture art. You can visit these gardens year-round and learn the secrets behind what types of plants do well here, what they look like throughout the year, how to care for, space, and group them, and how to avoid using harsh chemicals. You can even attend classes or workshops on-site in the spring and summer. Such a wondrous Whidbey Island gem!
This gorgeous photo was taken by a local photographer Melissa Goldman. Find more of her work on her Instagram at  @melissa.goldman
Check out the rest of Whidbey's beautiful destinations from this series here.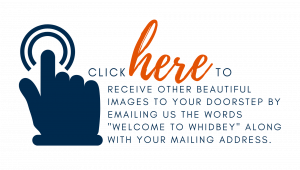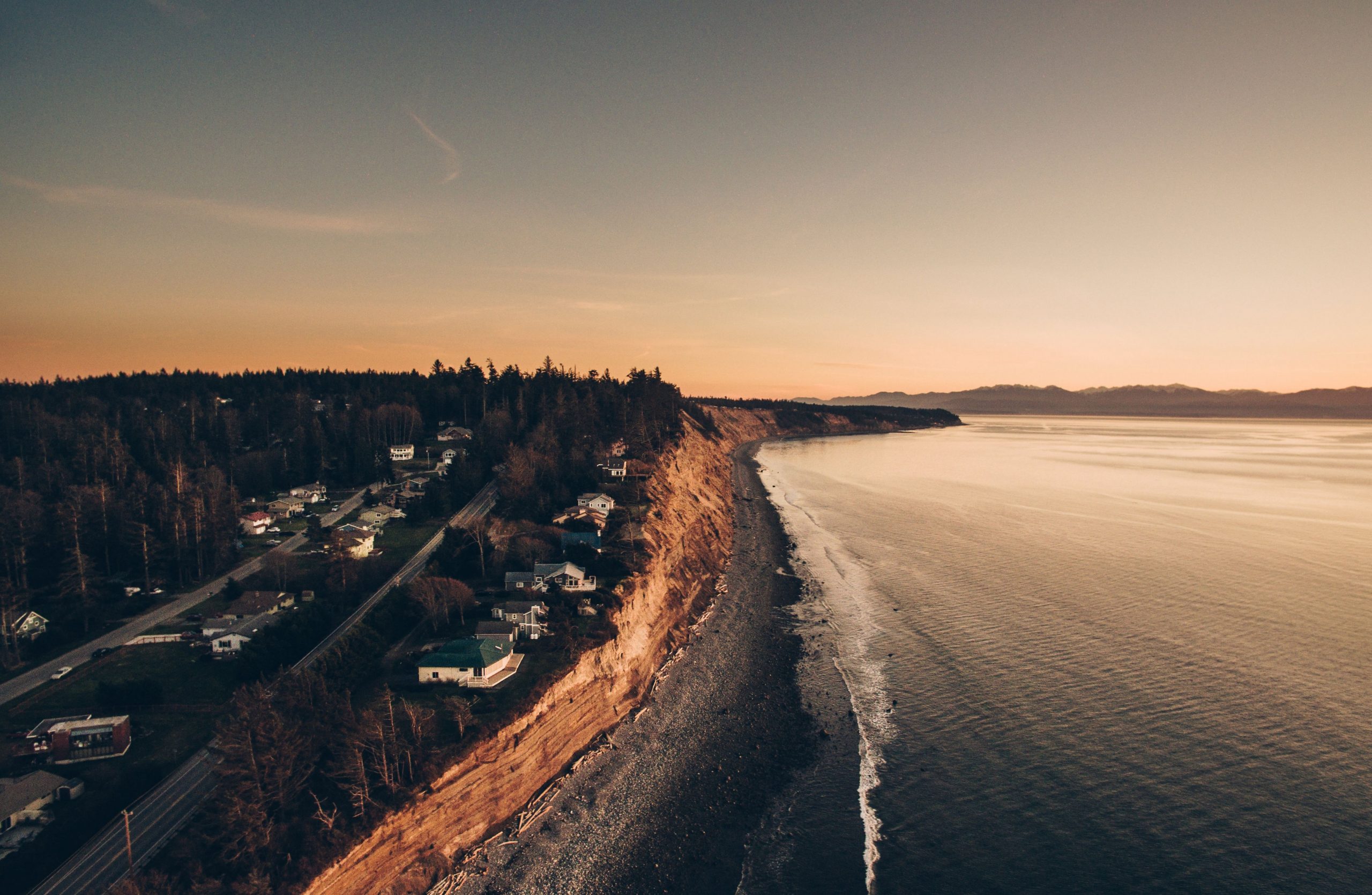 Whidbey Island has an interesting geological history. During the last glacial age (around 15,000 years ago) Whidbey was so weighed down with ice that it was submerged far underwater. High bluff areas like the ones on West Beach, pictured on the front, are well above the waterline now but the wind, waves and slowly eroding bluffs keep geology enthusiasts coming back for interesting finds. These have included mammoth bones (no kidding!), huge erratic boulders dumped by glaciers, bands of black peat, and even shell middens left by the Coast Salish. Insane right? Tell us what you have found walking along the high-bank waterfronts of Whidbey. 
This stunning photo is brought to you by: Willie Shaw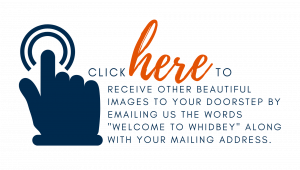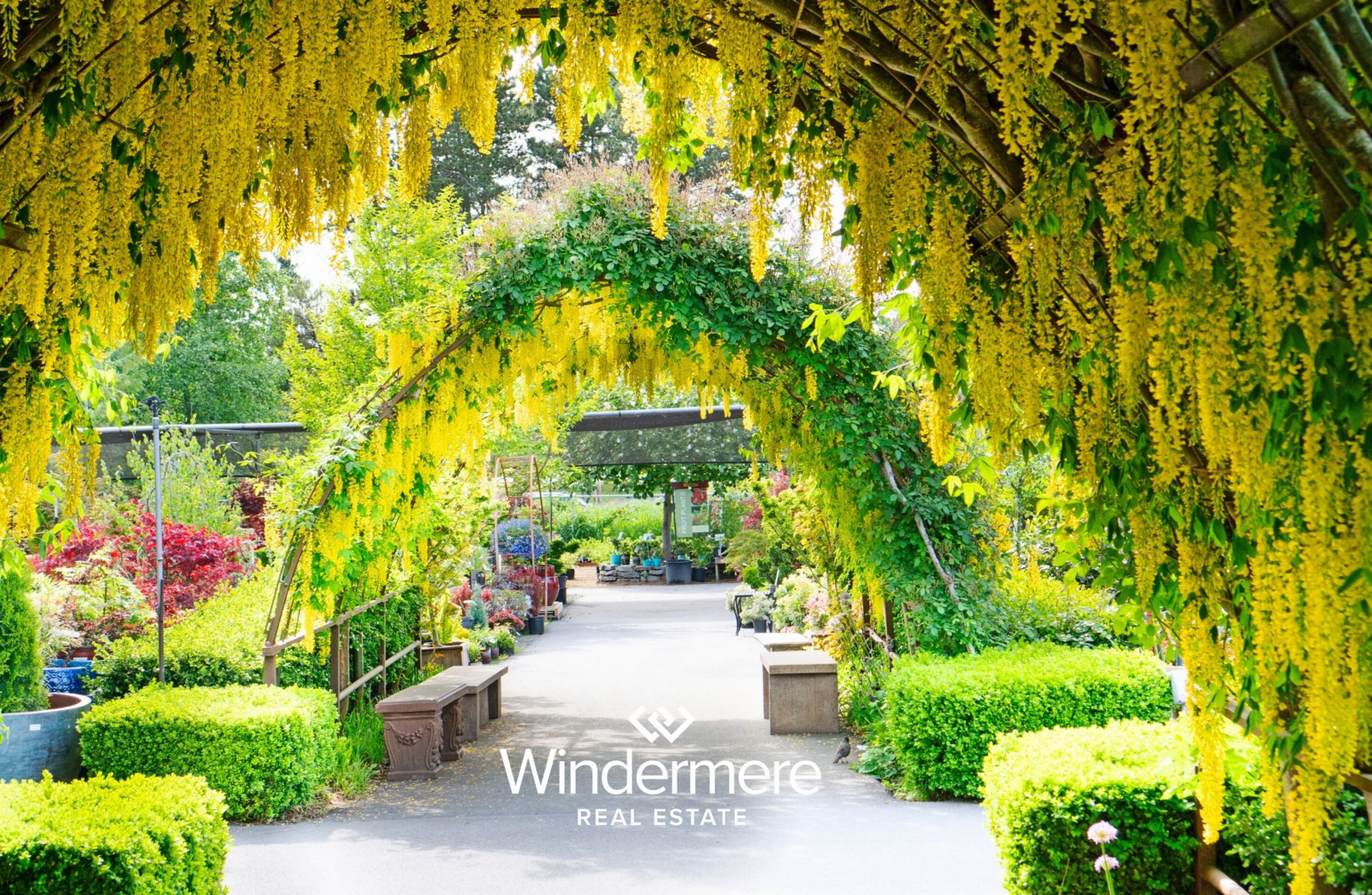 Dedicated to achieving her vision of a live Laburnum trees tunnel, Maureen Murphy, owner of Bayview Farm & Garden, engaged a team of staff committed to making this seemly impossible goal come to life! 20 years ago it didn't look like much. But as the trees grew, a process of tireless pruning, weaving, and re-tying of each branch helped the trees evolve into what we see today. Every year in late spring the arbors burst with beautiful yellow flowers and beautiful fragrances that can only be experienced in person. Click here to learn more.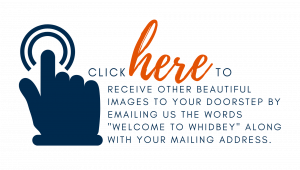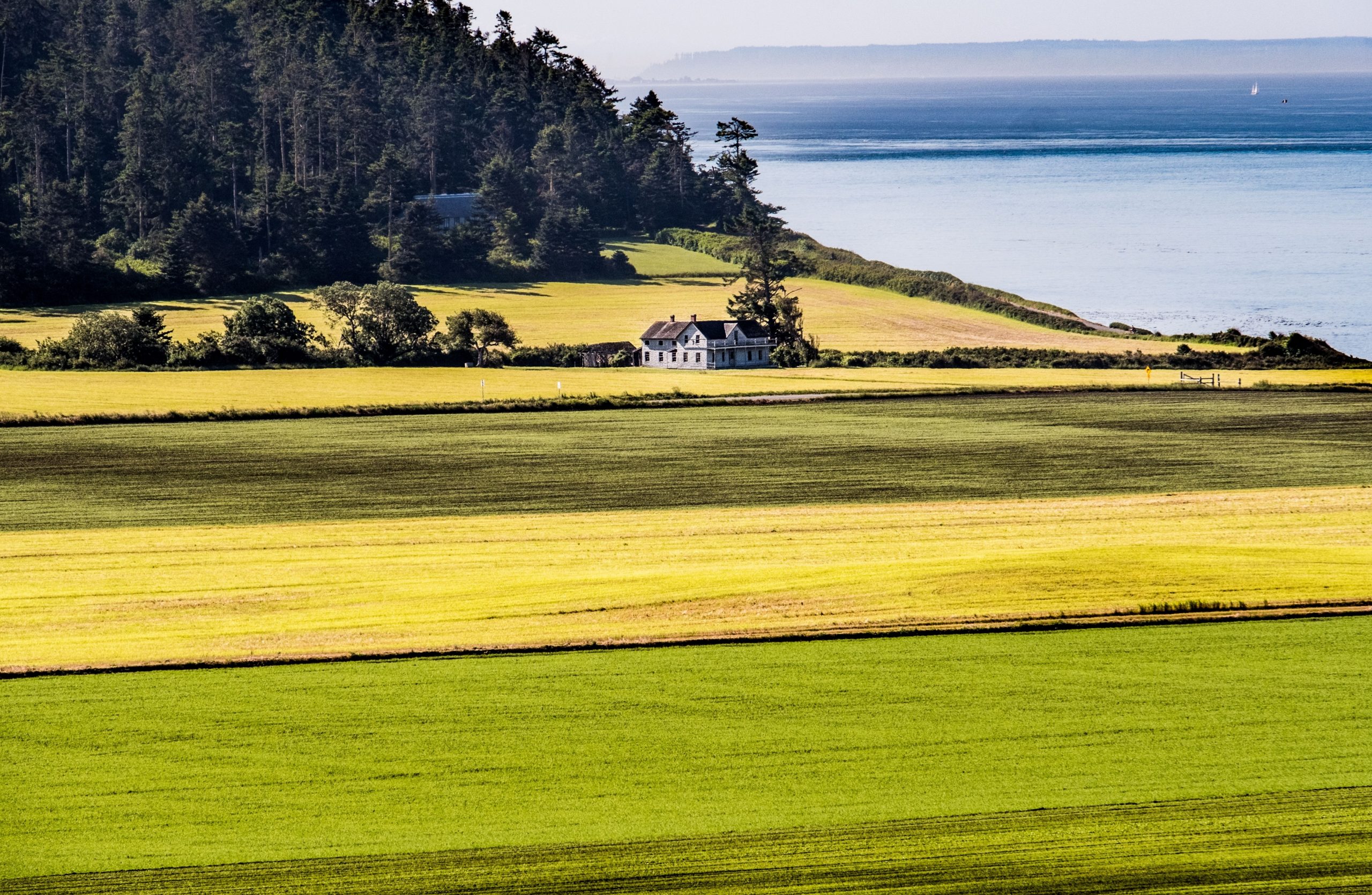 When overlooking Ebey's Landing National Historic Reserve  in Coupeville, it is easy to spot the most iconic building in the reserve. The Ferry House. The house was built by Isaac Ebey's family shortly after he was killed to help support Isaac's sons. From the early 1860s to around 1900 the inn operated as a tavern, post office, grocery store, and hospitality inn for people traveling through Admiralty Inlet and to families who claimed Whidbey as their home. The National Park Service acquired it in 2000 and is committed to its preservation in partnership with Friends of Ebey.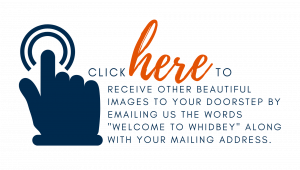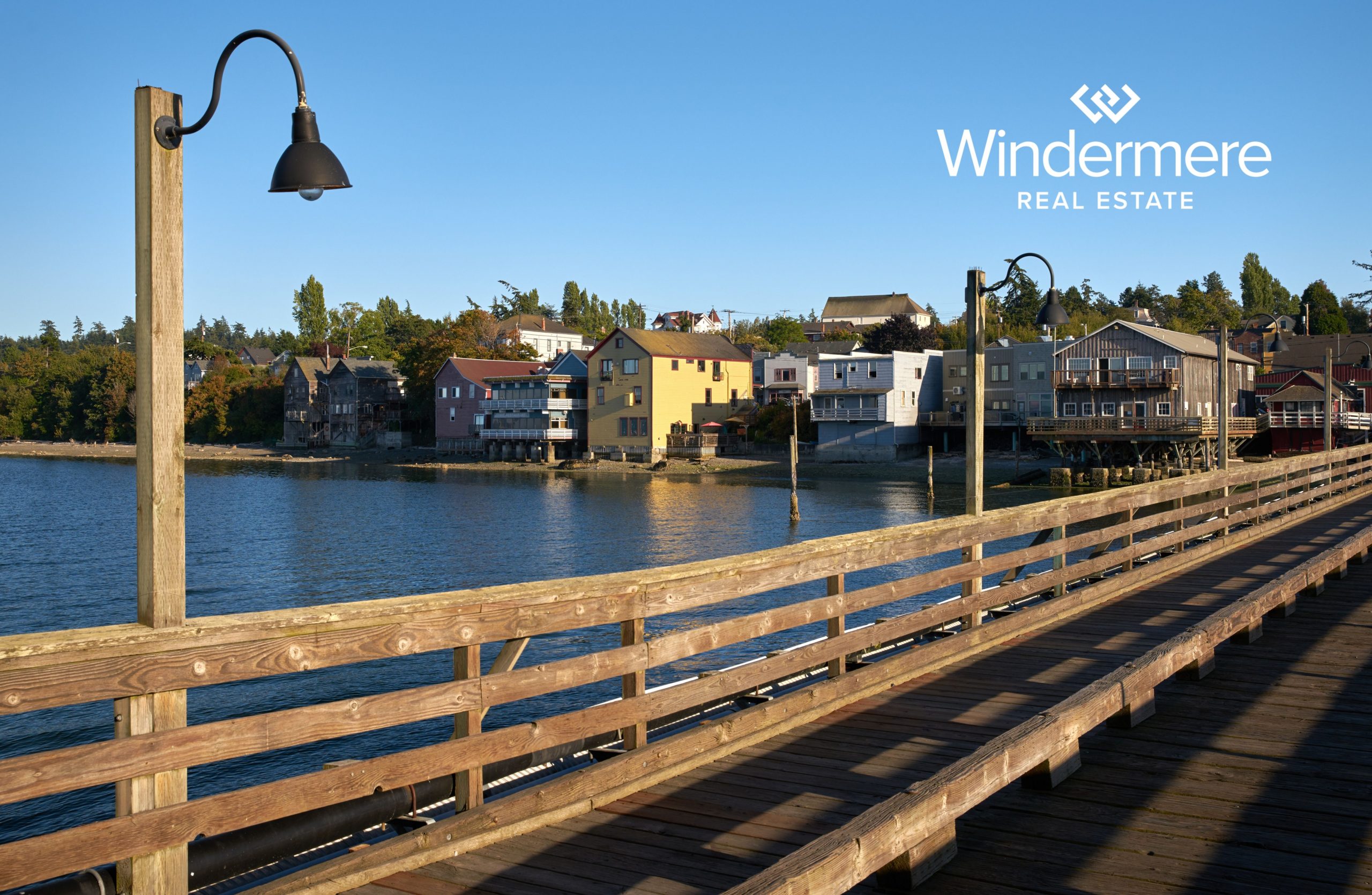 Long before European Explorers discovered Whidbey Island, Penn Cove hosted one of the largest native populations in the region. The Coast Salish People used the well-protected cove with easy access to the rest of Puget Sound for ample trading opportunities while the nearby prairie produced bountiful crops. As settlers came, Coupeville remained the central trading location on the island and by 1881 was the Island County government seat. The town prospered due to shipping fish, produce, lumber, and timber to the mainland via the Coupeville Wharf. Unlike many other historical towns, Coupeville's historic waterfront buildings remain remarkably intact.
Check out the rest of Whidbey's beautiful destinations from this series here.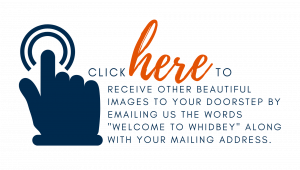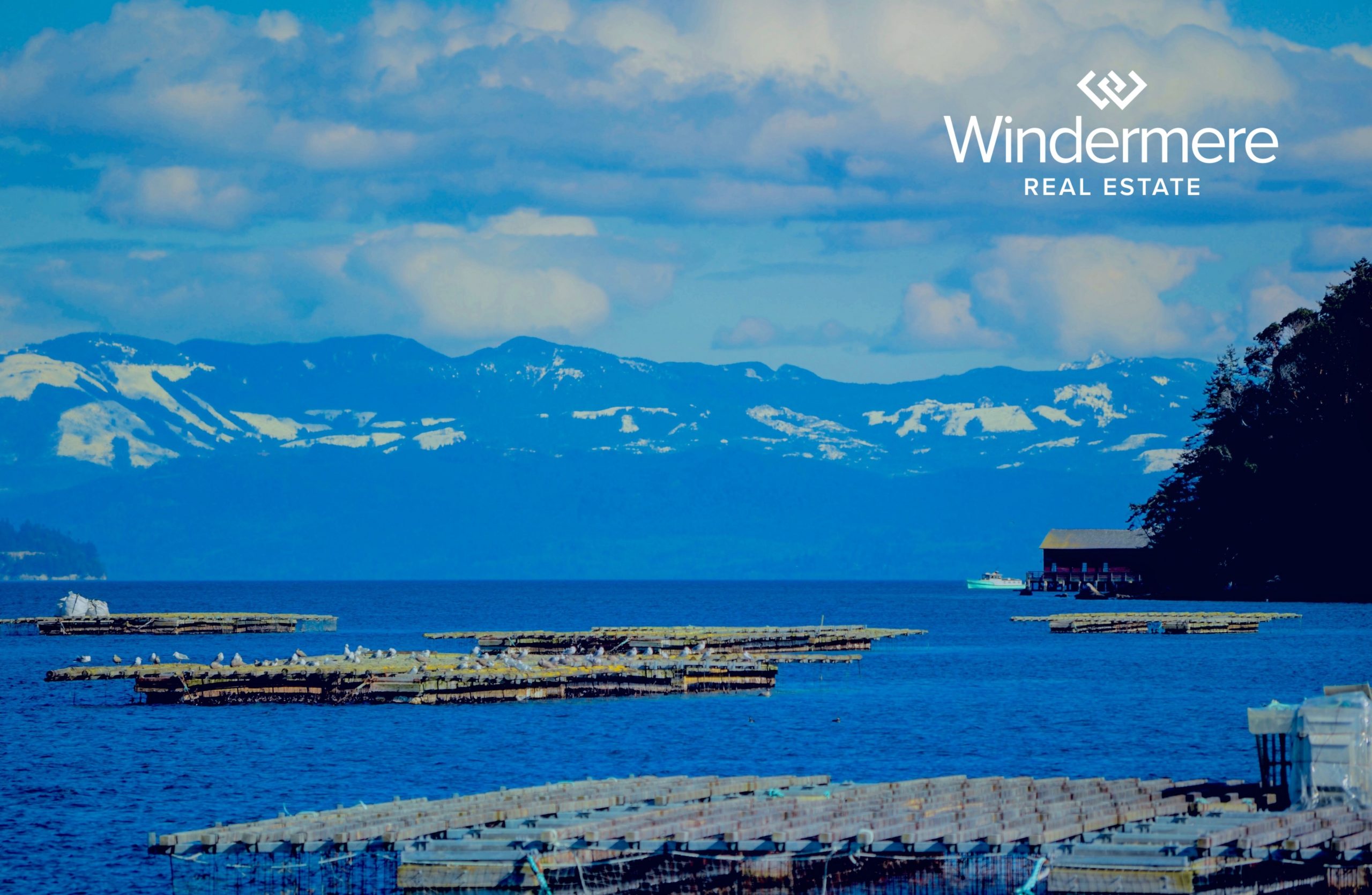 Gracing the waters of Penn Cove floats a particularly unique & quite famous feature of our island. Wood & rope intertwine to create seemingly countless rafts bobbing on the waves above and creating magic below… You may not know this, but Island county is home to the oldest & largest mussel farm in the United States.  Penn Cove Mussels, Inc. began culturing mussels in 1975 with the desire to harness the cove's naturally nutrient-rich water to harvest bigger and better mussels than the ones currently available on the market. The results were incredible! Penn Cove mussels grow at a remarkable rate, enabling the mussels to reach harvest size within one year. This rapid growth rate causes Penn Cove mussels to have a firmer texture, sweeter flavor, and a thinner shell with more meat. These crowd-pleasing mussels are a favorite of chefs all over the country and with only two hours separating Penn Cove from the Sea-Tac Airport; mussels harvested in the morning are easily on dinner plates in Houston by the evening. To read more about this local aquaculture visit our blog here.
Follow the photographer on Instagram @abhithapa.art
Check out the rest of Whidbey's beautiful destinations from this series here.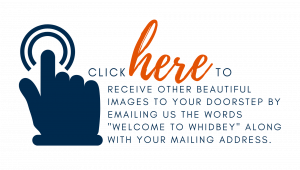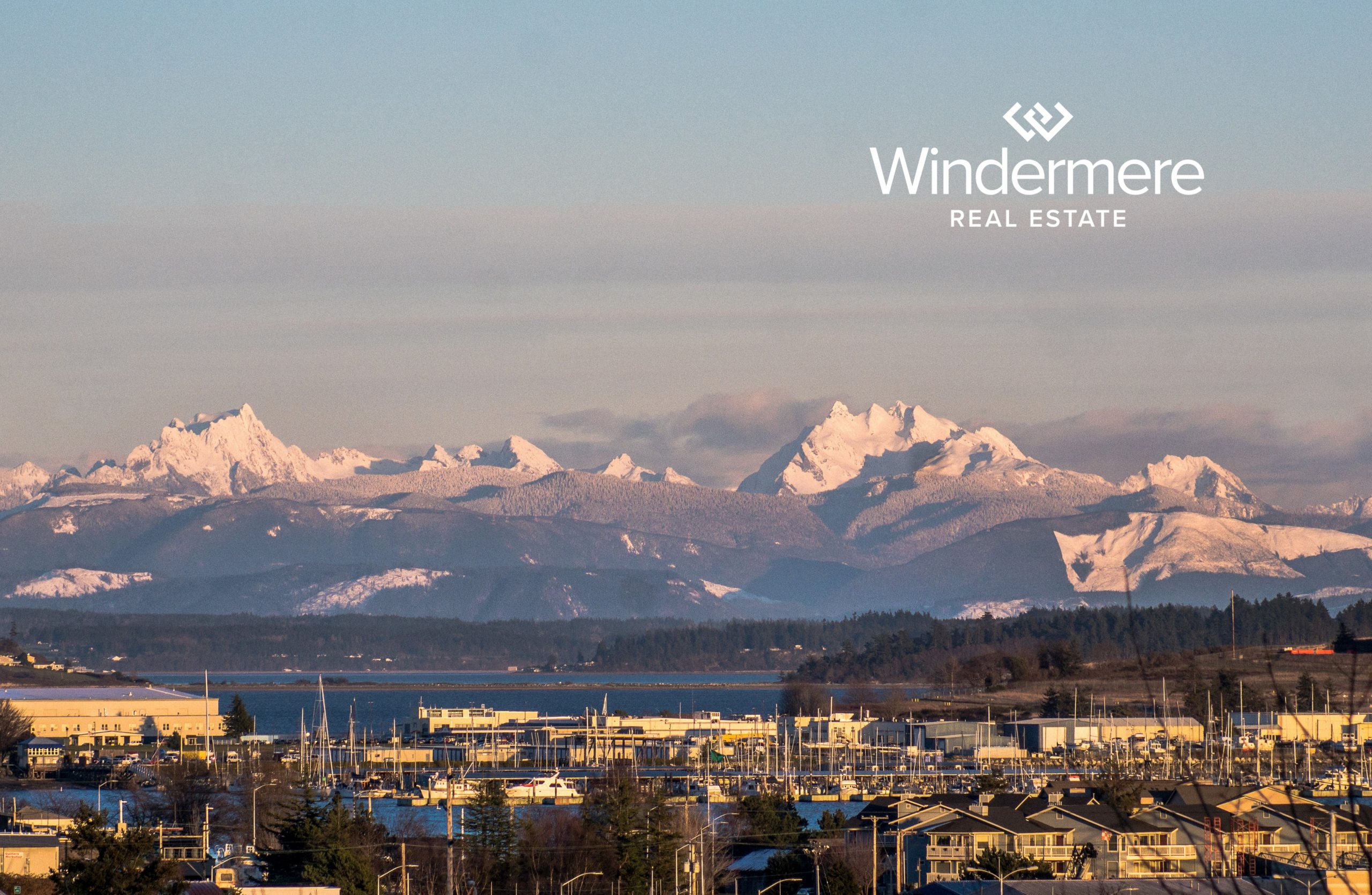 In this amazing shot by Willie Shaw at Team Shaw Photography, you can see the actual harbor of Oak Harbor, the marina, Maylor Point with its iconic white radar dome, the spit to Polnell Point, and the snow-covered Cascade Mountains. Phenomenal views like this one can be seen while driving all over Whidbey Island. Winter makes these vistas even more stunning by providing clear air and snow-capped mountains in every direction. This is just one of the reasons a drive down the length of Whidbey is designated as an official scenic byway called the "Whidbey Scenic Isle Way".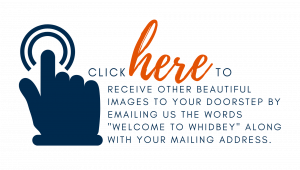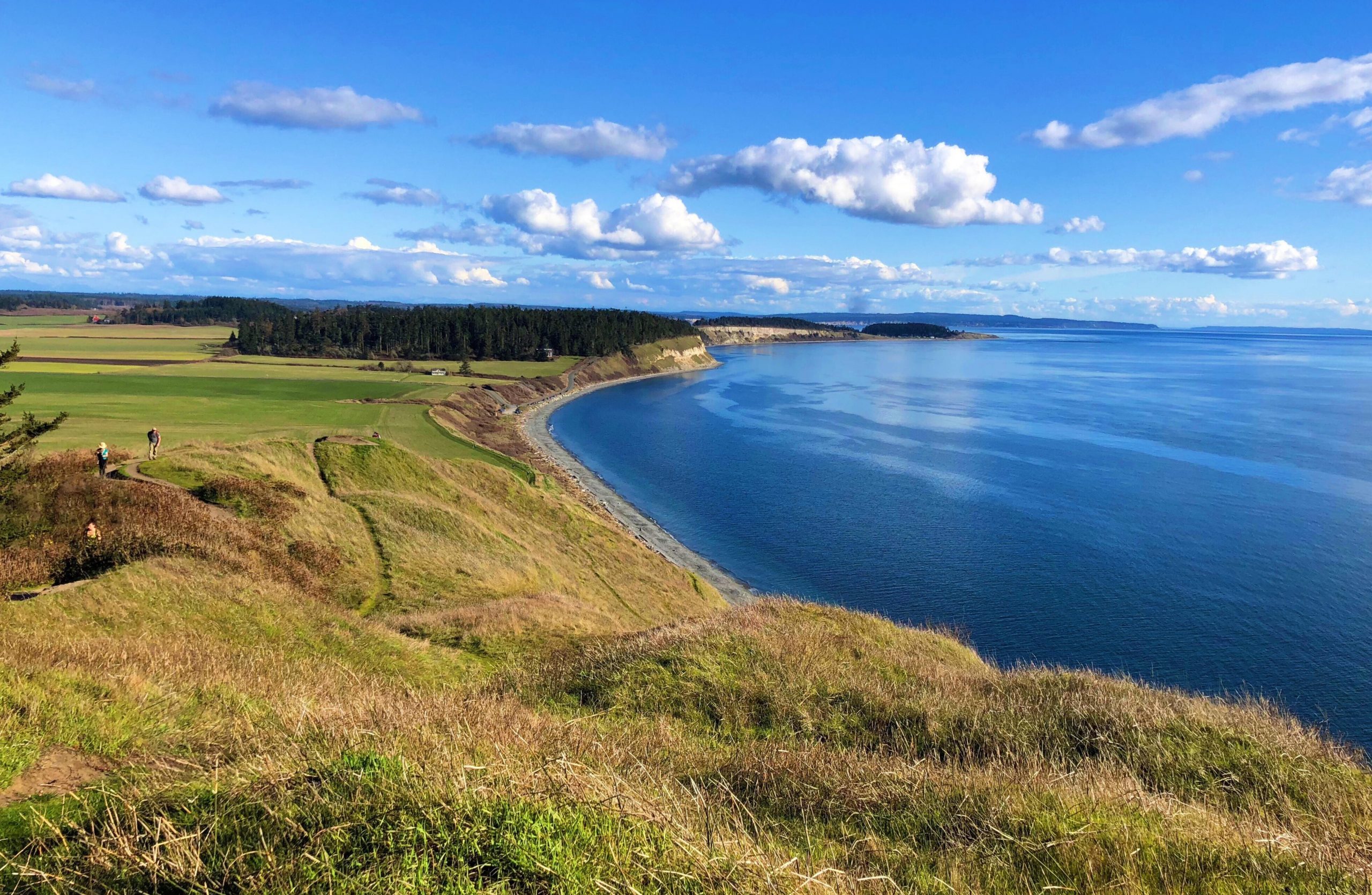 In 1850, local history was made on the shores of Whidbey Island when Isaac Ebey landed on a rocky westside beach and became the first official white settler on the island. With an entire island to choose from, Ebey couldn't have done much better than the pristine pastureland of what is now known as Ebey's Landing. This brilliant landscape is situated right at the southwestern side of Coupeville and features breathtaking views of Puget Sound and the Olympic Mountain range. The landing's soft rolling hills blanketed in rich soil—perfect for cultivating crops—was this area's true draw to its original settler. Today this landscape remains largely unchanged from the early days of settlers thanks to Ebey's Landing Reserve. It's the perfect place for a long walk to get lost in the life of the past.