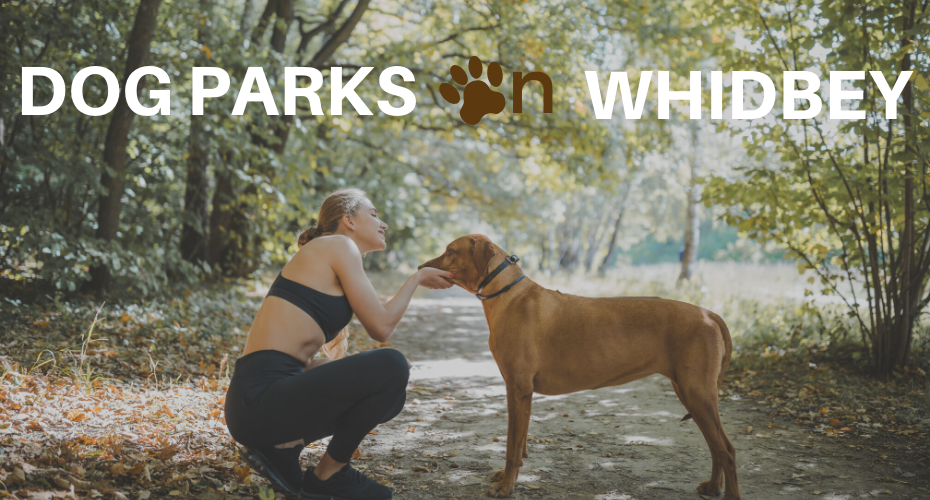 If you have been out exploring Whidbey recently, you might have noticed an abundance of furry four-legged creatures. It's not much of a secret that Whidbey Islanders LOVE their dogs. As self-proclaimed "outdoorsy" people say, they are the perfect pet to have with you when hiking trails, swimming at the beach, and exploring places like the abandoned military installments of Fort Casey and Fort Ebey. 
Although exploring all the crevices of Whidbey is amazing, dog owners know there is something special about enjoying time off-leash with their furry friends. Luckily, Whidbey has some INCREDIBLE off-leash dog parks scattered throughout the island. We have listed our favorites below! 
Although this is one of the smaller parks on Whidbey, Clover Valley is well-loved and frequented by dog owners in Oak Harbor. The fully fenced-in park provides owners the opportunity to socialize their dog in a safe environment while they build friendships with other owners in the area.
View this post on Instagram
Patmore Pit is the largest off-leash dog park on Whidbey. This fully fenced 15 acres of mixed terrain allows owners and their pups the opportunity to enjoy themselves for hours.  The park has 3 meadow areas, 2 wooded areas, an agility course, and a smaller area for more timid dogs.
View this post on Instagram
Anyone who has ever visited Greenbank Farm knows that the surrounding area is incredibly beautiful with views of our gorgeous waters on either side and an abundance of trails. But did you know there was an off-leash area? Just north of the farm, you will notice they sectioned out parcels of land for low-impact recreation including off-leash play! It's a wonderful place to explore if you get the chance.
View this post on Instagram
Have a water dog that LOVES to splash in the sea? Then you will love taking them to Double Bluff Beach. This location offers pets and owners a two-mile-long stretch of beach to play on without the nuisance of leashes to restrict your dog's enjoyment.
View this post on Instagram
This fully fenced 13- acre park offers dog owners peace of mind when allowing their dog to explore the various trails and meadows. Central gathering areas provide owners the ability to socialize with others while their dogs play.
View this post on Instagram
MAP
: