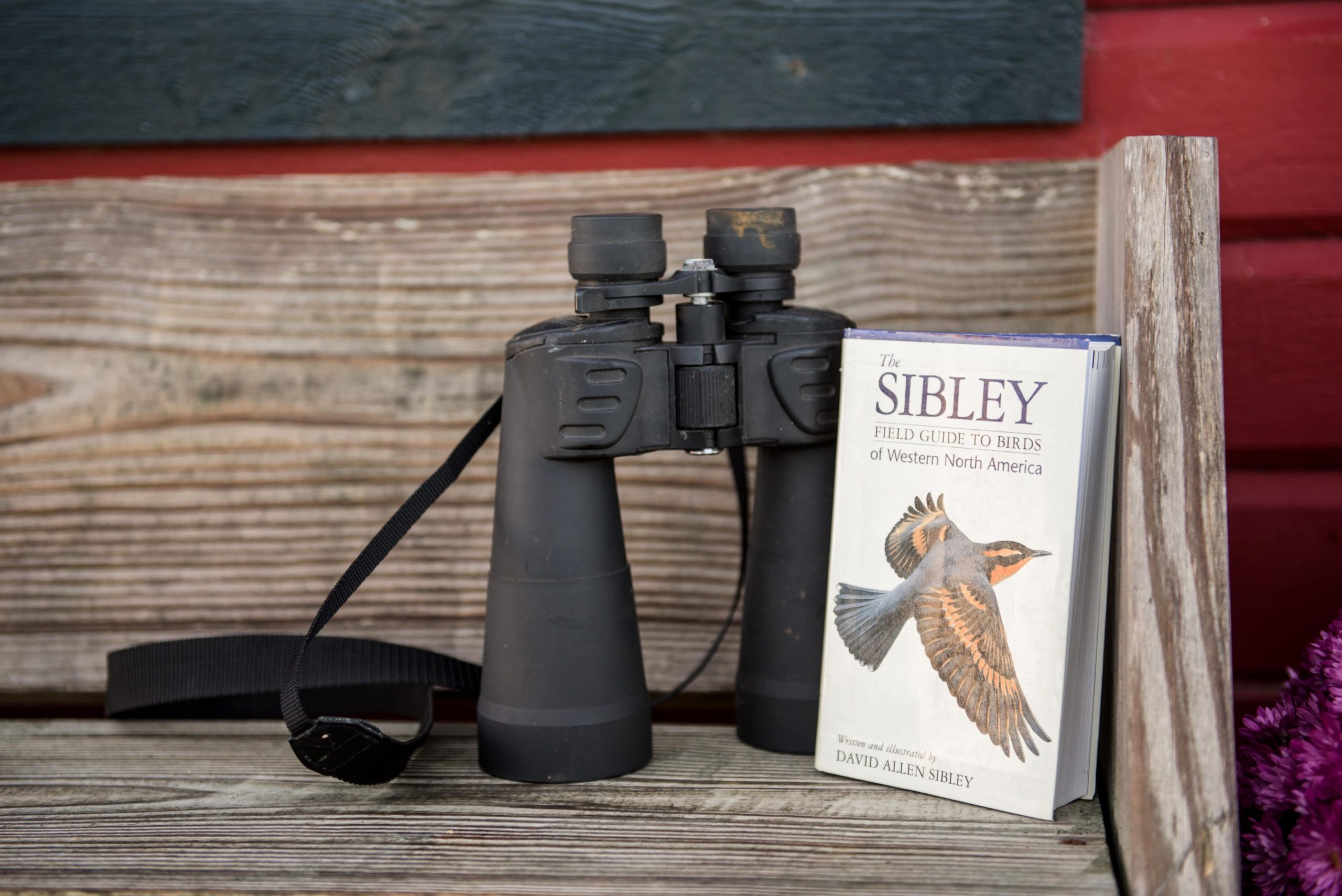 50 miles South of the U.S./Canada border and 25 miles North of Seattle lies Whidbey Island, an incomparable destination for nature lovers and bird enthusiasts. On Whidbey, you can get lost for hours and find yourself mesmerized not only by incredible views but by a breathtaking variety of birds.
Whidbey Boasts 148 miles of winding shoreline, 6 state parks, 4 lakes, hundreds of miles of trail, and a ridiculous variety of habitats from bogs to estuaries to the prairie. It is not surprising then that Whidbey accommodates roughly 250 resident and migrant bird species.

Birdwatchers will declare some of the best times to watch for birds on Whidbey are:
Spring:
Late April through May you can expect to be woken early by the Songbirds singing a pleasant tune.

Fall:
Late July through September It is hard not to miss fat red-breasted Robins filling the apple trees and spot migrant visitors from the north like wigeons, ducks, coots, waterfowl, and red-tailed hawks.

Winter:
November through mid-March is a great time of year to watch for Northern Shrike, Bald Eagles, and other raptor-type birds.

Best places for birdwatching:
If you are just trying to take advantage of easily accessible shoreline almost any time of year works. Some of the best places to watch for shorebirds birds on Whidbey Island are Penn Cove, Keystone Landing, Fort Casey State Park, and Dugualla Bay.
If you don't live on Whidbey and are coming just for birdwatching be sure to schedule more than one day for viewing. Plan time so you can experience multiple locations, each with its unique features. To better understand all the places you can access the shoreline you really need to buy Getting to the Waters Edge! We sell it at our Windermere offices both in Oak Harbor and Coupeville.
Frequently asked questions:
Some people wonder if there is a time of day that birds are most animated. Typically speaking most birds are bustling around sunrise and sunset but that rule does not apply to all birds. For example, the morning is typically the best time for spotting diurnal species, while nocturnal species are generally spotted in the evening, but it really depends on the bird and the time of year.
Whidbey Island is native to species like Eagles, Northern Harriers, wading birds, loons, grebes, sea ducks, including Harlequin Ducks, dabbling ducks, Black Oystercatchers, Common Yellowthroats, Marsh Wrens, and more. It is also is a temporary home for migrant birds who frequent the island seasonally for the island's ideal breeding habitats.  But do not be fooled. Some birds like robins, hawks, cardinals, finches, sparrows, and more stay here all year but they seem to "return" because they become active again during the spring through fall seasons after they have bundled down in their nests and shelters during the winter.
Additional resources:
To learn more about the birds that can be spotted on Whidbey and a guide for when you will likely catch a glimpse check out this detailed Whidbey Island Bird List created by the Whidbey Audubon Society.
Here are some of our favorite spots on Whidbey to watch for birds let us know your favorite spots in the comments below.