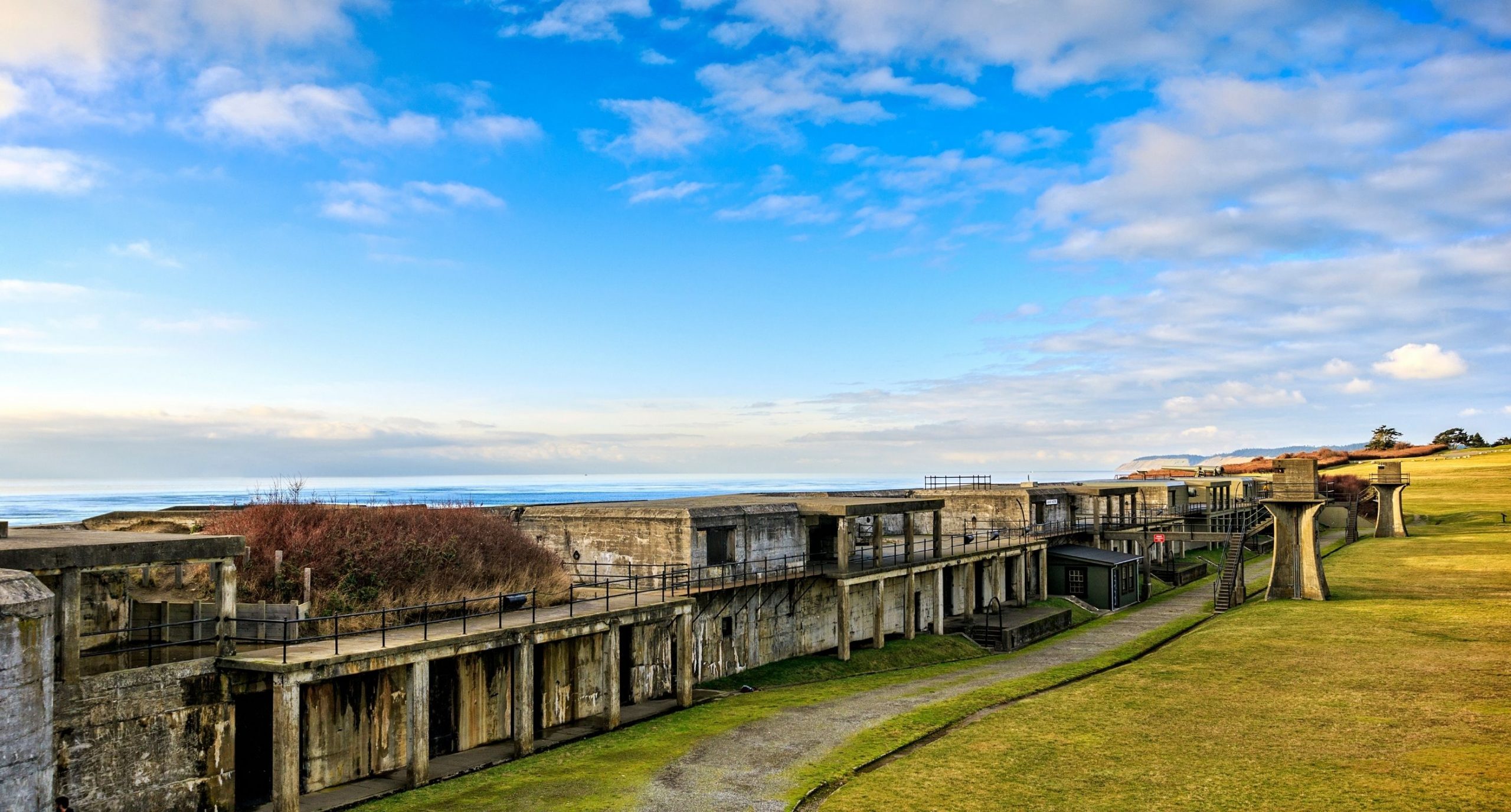 Located on Whidbey Island, Fort Casey State Park is a great place to visit for those looking to explore the Pacific Northwest and Whidbey Island. It's hard to pick just one thing that makes this place so special! So we picked three!

#1 The park's location is perfect for history buffs who also love the outdoors. There are miles of trails winding through forests filled with towering Douglas Fir trees, open grassy fields, and dotted throughout are all the historical infrastructure. It affords several unique photo opportunities from the expansive water views, military relics like the large cannon guns, the infamous Admiralty Head Lighthouse, and fauna like bald eagles and deer.

#2 There are so many stories associated with this one location. History buffs will learn about the Civil War-era military fort that was built here in order to protect against a potential invasion via water from Japan or Russia during World War II with the "Triangle of Fire. The Admiralty Head Lighthouse adds another slant of historical intrigue. The original lighthouse, which was built in 1894 and first lit on January 21st of 1895 could be seen as far away as 14 miles with a focal plane of 128 feet above the high tide line. You can now visit the lighthouse in its expertly restored state and learn from the volunteer docents that keep the small museum housed inside. Learn more here http://www.washingtonlighthouses.org/data/lighthouse_ah.html

#3 So many ways to stay! If a day trip is not long enough to soak it all in you can book a campsite at the base of the bluff on the Southern end of the park. It's located on a bit of a sandy plateau right next to the Ferry landing that serves the Washington State Ferries Port Townsend to Coupeville route. In fact, a neat feature of weekend camping here is that you can walk on the Ferry and explore the historical Water Street in Port Townsend! Grab an amazing meal from one of Port Townsend's excellent restaurants just don't miss the last ferry back! If that sounds too risky then head over to Callens Restaurant for some of Coupeville's best food and drink. If camping accommodations is not your thing you can stay at Camp Casey with a variety of accommodation types. Check it out here https://casey.spu.edu/staying-at-camp-casey/lodging/
Whichever you choose, a day trip or an overnight stay at Fort Casey State Park is sure to leave you with some one-of-a-kind memories!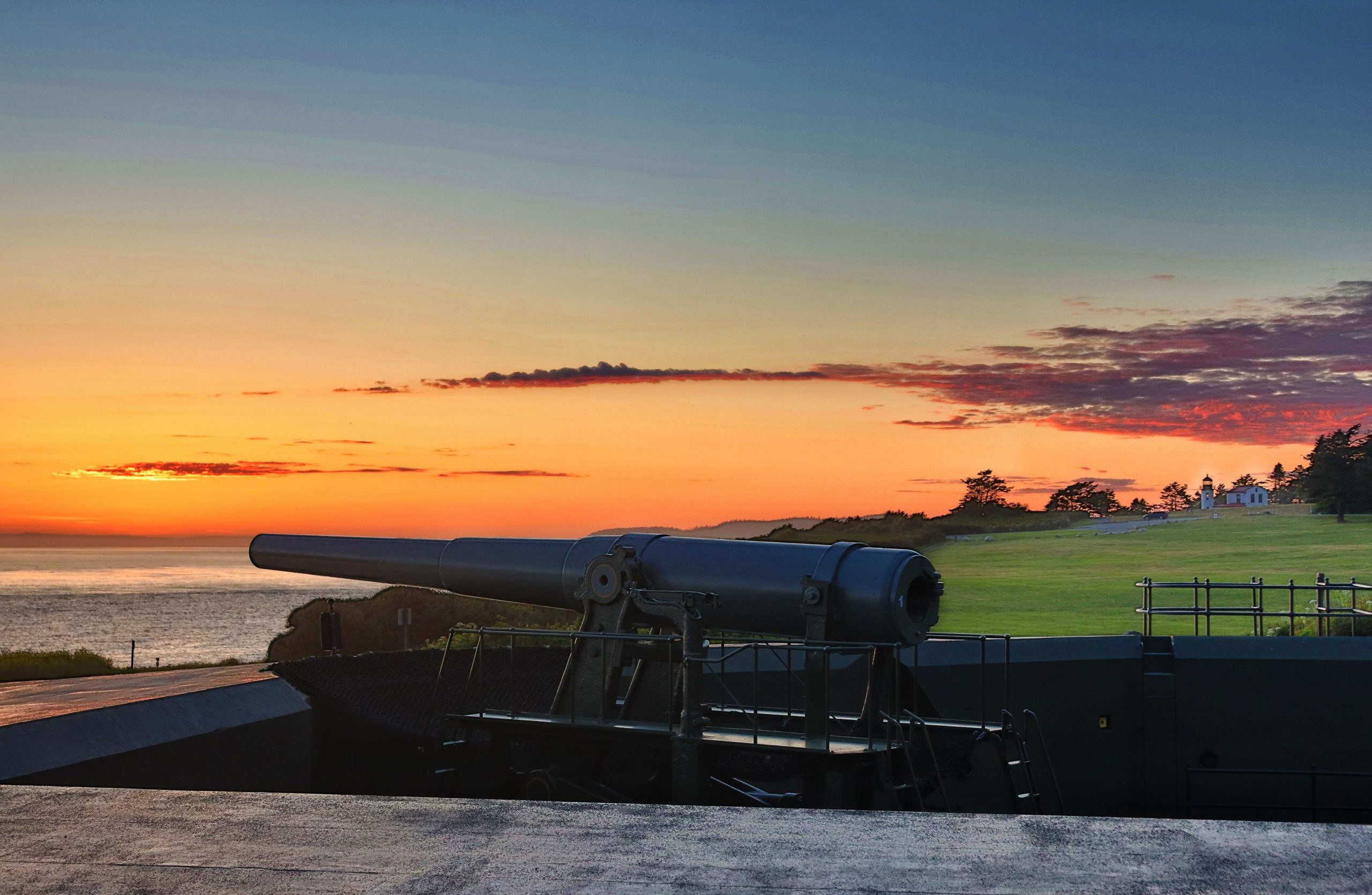 Standing tall along the western coast of Whidbey Island, these 10" barrel guns tell the story of a relationship to the United States Department of Defense that began long before any plane took flight. At the time of its construction in the late 1800s, Fort Casey was a military marvel. Part of the "Triangle of Fire," this military outpost was one of many strategically placed along the Puget Sound as the first line of defense against aquatic attack. Unfortunately, this magnificent fort's usefulness was short-lived. By the 1920s Fort Casey's impressive disappearing guns had already become obsolete and in 1956 the property was purchased by Washington State Parks and Recreation. Today, this fort is one of the most frequented state parks in Washington and a deeply embedded part of Whidbey Island culture.
Check out the rest of Whidbey's beautiful destinations from this series here.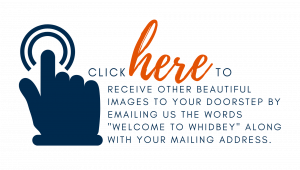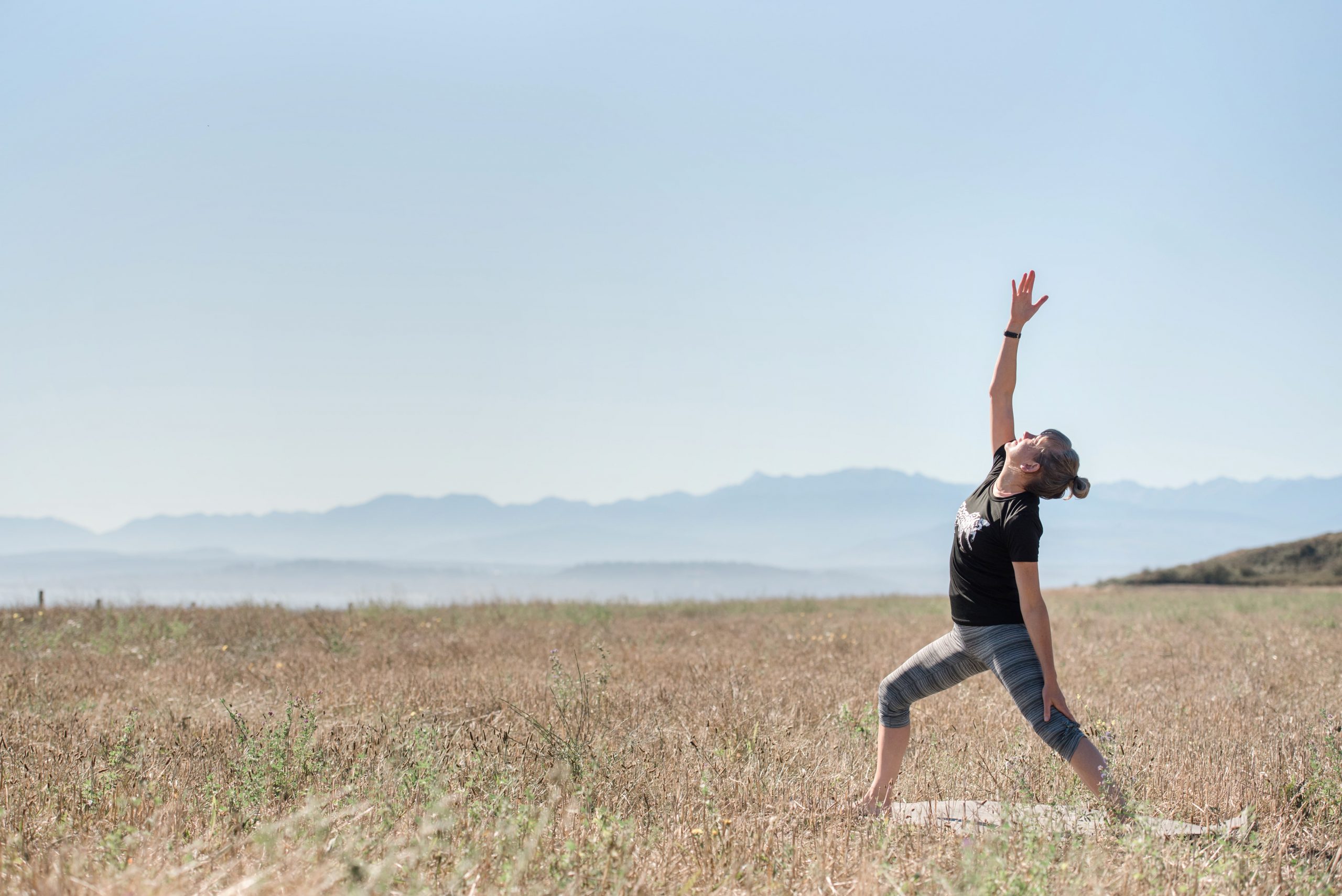 For some, it might be a nice glass of wine from Vails Wine Shop in Coupeville in the evening. Perhaps calming music, a soak in a deep tub with bubbles, or a good book. But for many, it is turning to nature. While there are various ways to find peace, internal healing, and reduce the stress our bodies are managing these days, nature seems to have a way of calming our nerves and clearing our minds.  This makes Whidbey Island the perfect retreat for the Zen you have been yearning for and if you are lucky to live here, it's right out your door!

Many people find comfort along the water's edge where they rest atop beached driftwood. Some sit on a hillside looking as far as their eyes can take them to let the bustle of their busy mind get lost in the view. Others like to stroll along West Beach while listening to the sound of the waves crashing in then receding across the pebbles. It is important to take into consideration the tide heights for these beach walks. Low tide offers the best option, but you don't want to get caught by an incoming high tide. Check out this site to know before you go.

Many people run the trails at Ebey's Landing. They get their hearts pumping as they persist along the cliffside hugging the edge with each step until they finally have come far enough to see the geological and ocean anomaly: Perego's Lagoon. It is at that moment their bodies release all tension. They find themselves in awe of a view they did not think could get any better. The realization sets in that the view is a moment in time made only for them as a congratulatory nod from mother nature for making it to the top. Suddenly they have the stamina to continue and can make the journey down the hillside. You can get a pdf of the entire trail system at Ebey's Landing here to keep you from getting lost in the maze.

Perhaps for you, a yoga mat in a grassy patch at Fort Casey is more up your alley? Your muscles relaxed, perfectly rhythmic breathing and suddenly the pose you've been practicing for weeks is in reach. You look out across Admiralty Inlet, you strike the perfect pose, sun rays grace your skin and suddenly you are glowing. If you feel the need for some instruction, join the South Whidbey Community for their Yoga in the Park events.

A quiet paddle in kayaks across calm waters during sunset never ceases to wash away pent-up tension in the shoulders. The open waters allow the serenity needed while the movement of your body releases endorphins to help your body relax. If you don't have your own sea kayak you can rent one from Whidbey Island Boats and Boards.

Perhaps we can suggest something more.  Find yourself becoming one with nature by enjoying a hot stone massage along Bayshore Drive in Oak Harbor. You can schedule an appointment at Bayshore Chiropractic Or, escape the worries of today where you can recall a simpler time by spending your evening at the historical Captain Whidbey Inn off of Madrona Way in Coupeville.
Regardless of how you destress, Whidbey Island has a plethora of natural options.
If you enjoyed this you might also enjoy reading: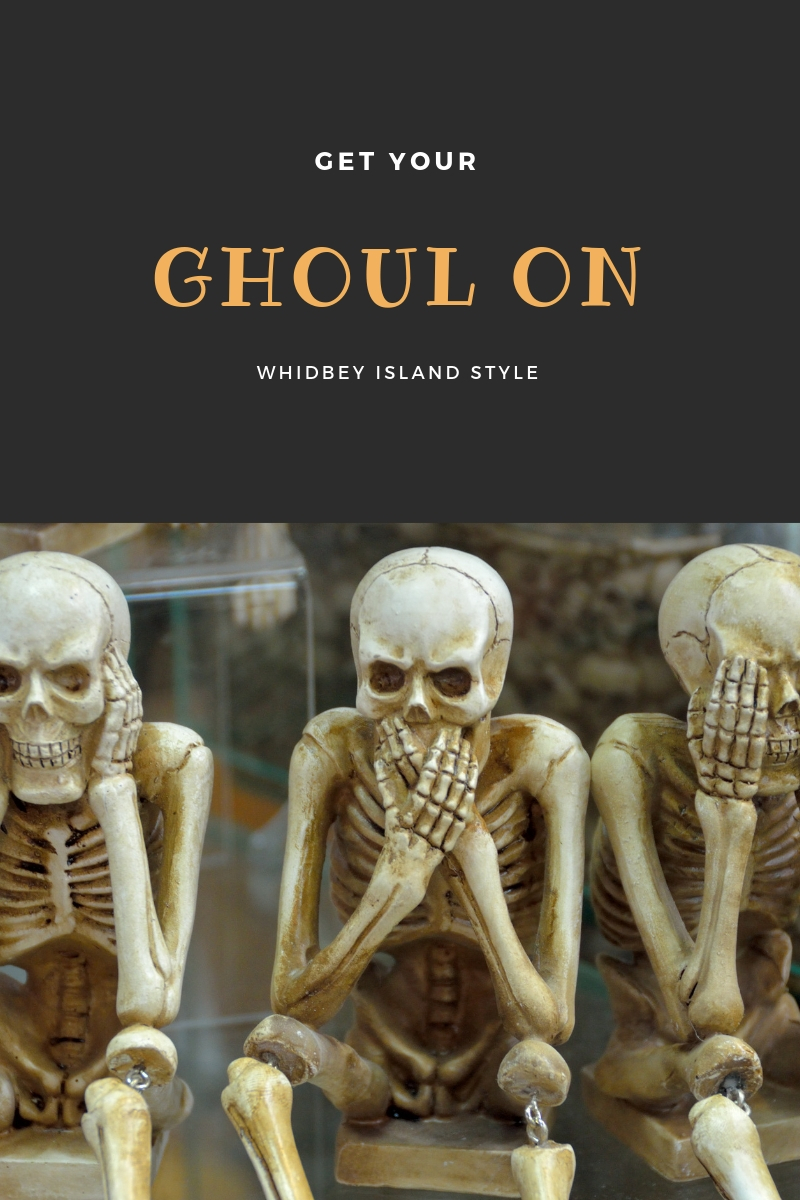 Get Your Ghoul on:
Whidbey Island Style 
If you have found yourself strolling the streets of Coupeville recently, you might have noticed some spooky spirits lurking about. Don't worry! These ghouls aren't out to get you but instead, they welcome in the Halloween season.
View this post on Instagram
October 1st marked the beginning of the annual Haunting of Coupeville. Five years ago the City of Coupeville's Chamber of Commerce decided the town's holiday spirit and Spooktacular events deserved an overarching identity.
Thus, The Haunting of Coupeville was born!
Every year from October 1st – 31st the Haunting includes not only fun town decorations but events that are enjoyable for the entire family!
Enjoy the weekend picking pumpkins and taking trolley rides at Sherman's Farm; but be careful, the barn is haunted!
On the 24th Potterhead's can enjoy a Dark Arts Dinner Party at Front Street Grill complete with appetizers, potions, and maybe even some Butterbeer.
Enjoy exploring Haunted Fort Casey on the 26th-27th where children are invited to participate in Trick or Treat Lane, games, ghost stories and a bounce house.
Coupeville's Great Pumpkin Race on Sunday the 28th serves as a grand finale to the festivities. Watch as participants race their handcrafted pumpkins down front street tin hopes to win the champion trophy.
Young or old, this season holds events that anyone and everyone can enjoy. So get your ghoul on this Hollows Eve in the beautiful town of Coupeville.
View this post on Instagram
For more information about the Haunting of Coupeville visit: www.HauntingOfCoupeville.com
You might also like:
#mc_embed_signup{background:#fff; clear:left; font:14px Helvetica,Arial,sans-serif; width:100%;}
/* Add your own MailChimp form style overrides in your site stylesheet or in this style block.
We recommend moving this block and the preceding CSS link to the HEAD of your HTML file. */