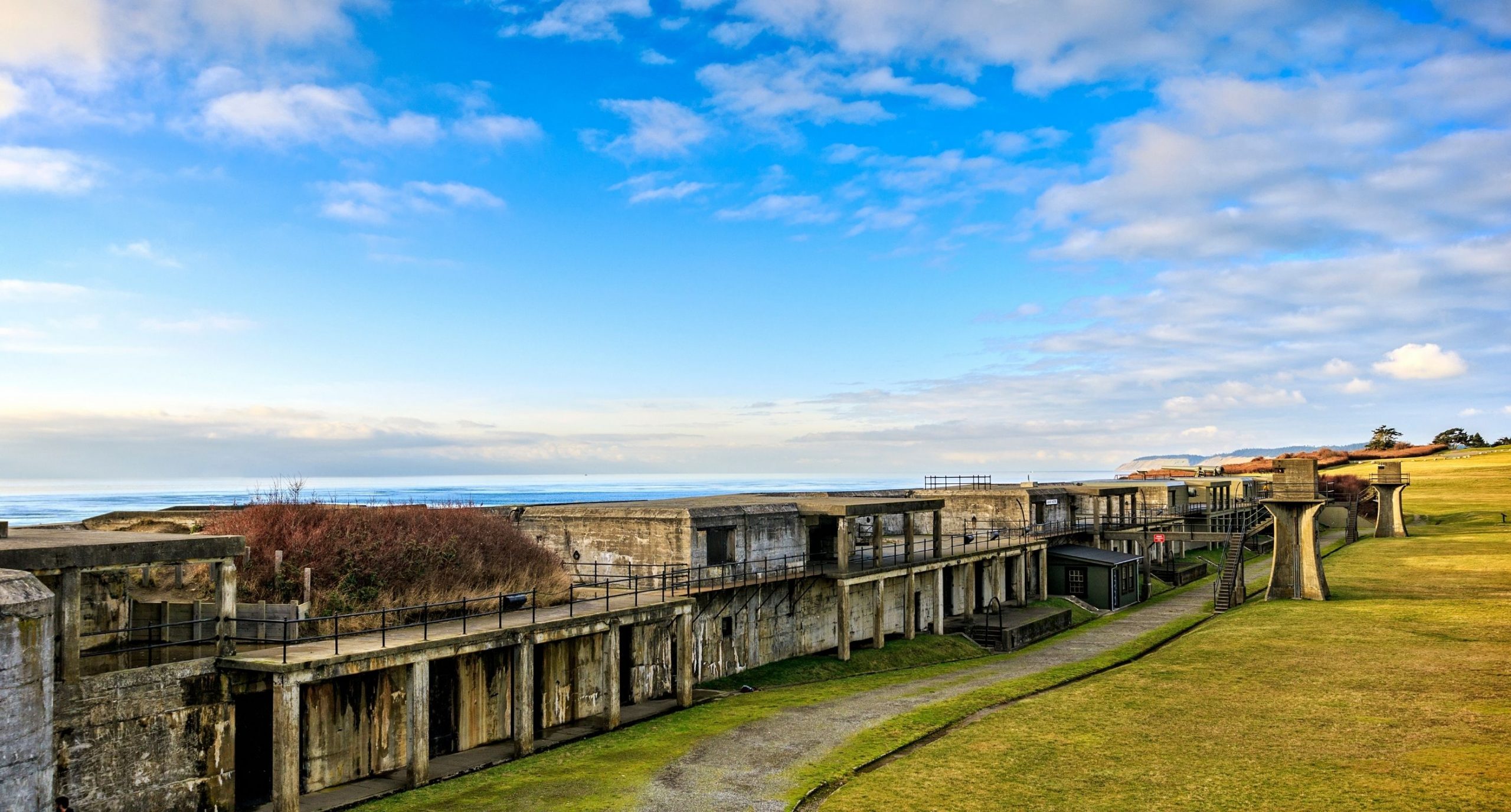 Located on Whidbey Island, Fort Casey State Park is a great place to visit for those looking to explore the Pacific Northwest and Whidbey Island. It's hard to pick just one thing that makes this place so special! So we picked three!

#1 The park's location is perfect for history buffs who also love the outdoors. There are miles of trails winding through forests filled with towering Douglas Fir trees, open grassy fields, and dotted throughout are all the historical infrastructure. It affords several unique photo opportunities from the expansive water views, military relics like the large cannon guns, the infamous Admiralty Head Lighthouse, and fauna like bald eagles and deer.

#2 There are so many stories associated with this one location. History buffs will learn about the Civil War-era military fort that was built here in order to protect against a potential invasion via water from Japan or Russia during World War II with the "Triangle of Fire. The Admiralty Head Lighthouse adds another slant of historical intrigue. The original lighthouse, which was built in 1894 and first lit on January 21st of 1895 could be seen as far away as 14 miles with a focal plane of 128 feet above the high tide line. You can now visit the lighthouse in its expertly restored state and learn from the volunteer docents that keep the small museum housed inside. Learn more here http://www.washingtonlighthouses.org/data/lighthouse_ah.html

#3 So many ways to stay! If a day trip is not long enough to soak it all in you can book a campsite at the base of the bluff on the Southern end of the park. It's located on a bit of a sandy plateau right next to the Ferry landing that serves the Washington State Ferries Port Townsend to Coupeville route. In fact, a neat feature of weekend camping here is that you can walk on the Ferry and explore the historical Water Street in Port Townsend! Grab an amazing meal from one of Port Townsend's excellent restaurants just don't miss the last ferry back! If that sounds too risky then head over to Callens Restaurant for some of Coupeville's best food and drink. If camping accommodations is not your thing you can stay at Camp Casey with a variety of accommodation types. Check it out here https://casey.spu.edu/staying-at-camp-casey/lodging/
Whichever you choose, a day trip or an overnight stay at Fort Casey State Park is sure to leave you with some one-of-a-kind memories!