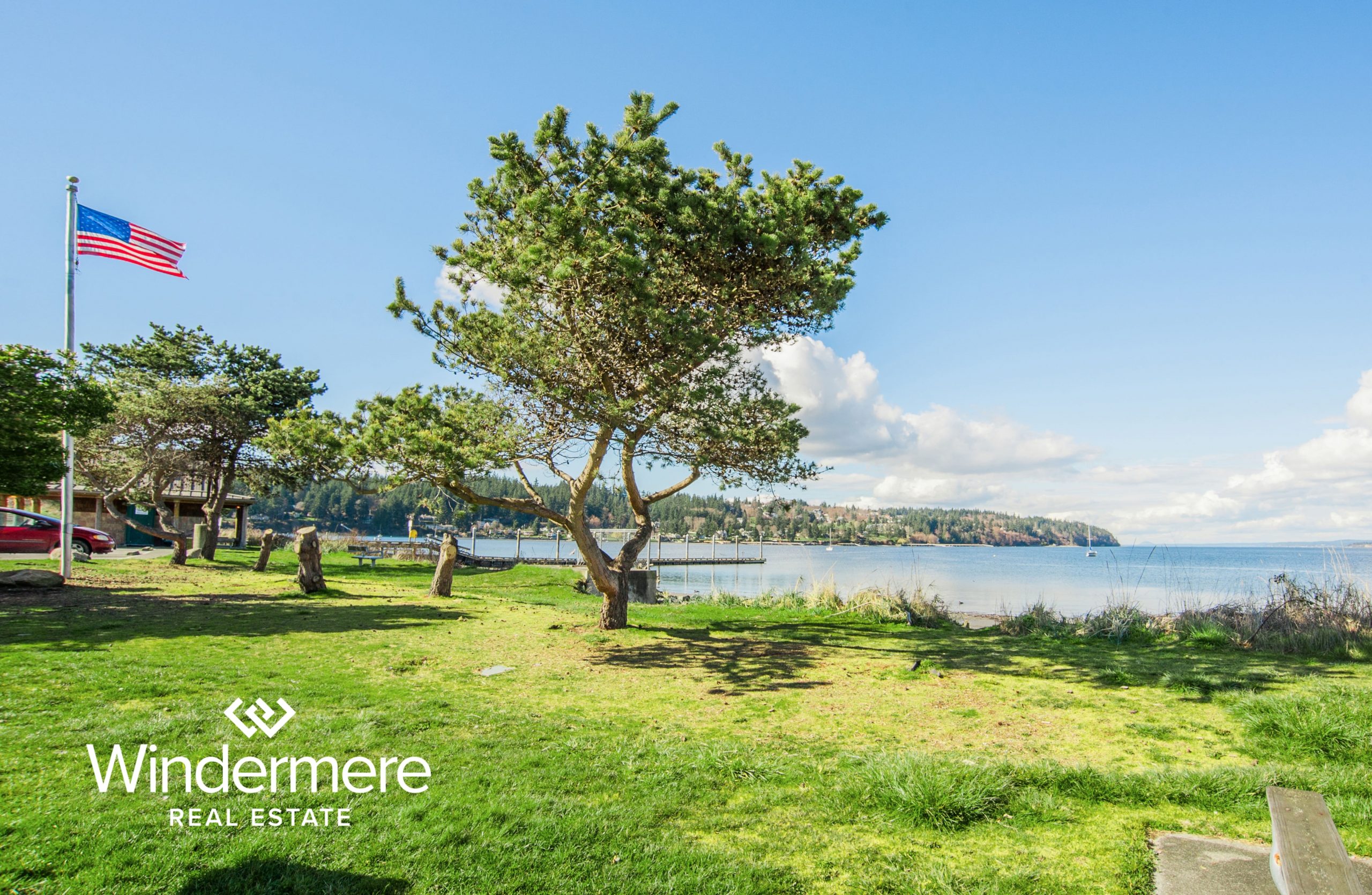 Did you know Freeland got its name in the early 1900s from an attempted commune by a company called the Free Land Association? In 1920, they went bankrupt, but the name stuck!
Today, it's a bustling little community at the head of Holmes Harbor where you can find amazing places like the Freeland Park (pictured above), which is a favorite for hosting summer BBQs. There is an abundance of picnic tables, covered areas, BBQ pits, and restrooms. There is a fantastic playground and jungle gym for kids with a large grassy area. To top it all off there is a beach where you can find all sorts of treasures, soak up the sun, jump in the water or relax on your boat.
Freeland Park also hosts one of the best fireworks shows on Whidbey Island! Be sure to put the annual July 3rd show on your calendar – you won't want to miss it! Don't forget to bring your blankets, chairs and picnic basket. Come early to stake out a spot! If you haven't explored this part of your island I encourage you to do so!
Check out the rest of Whidbey's beautiful destinations from this series here.