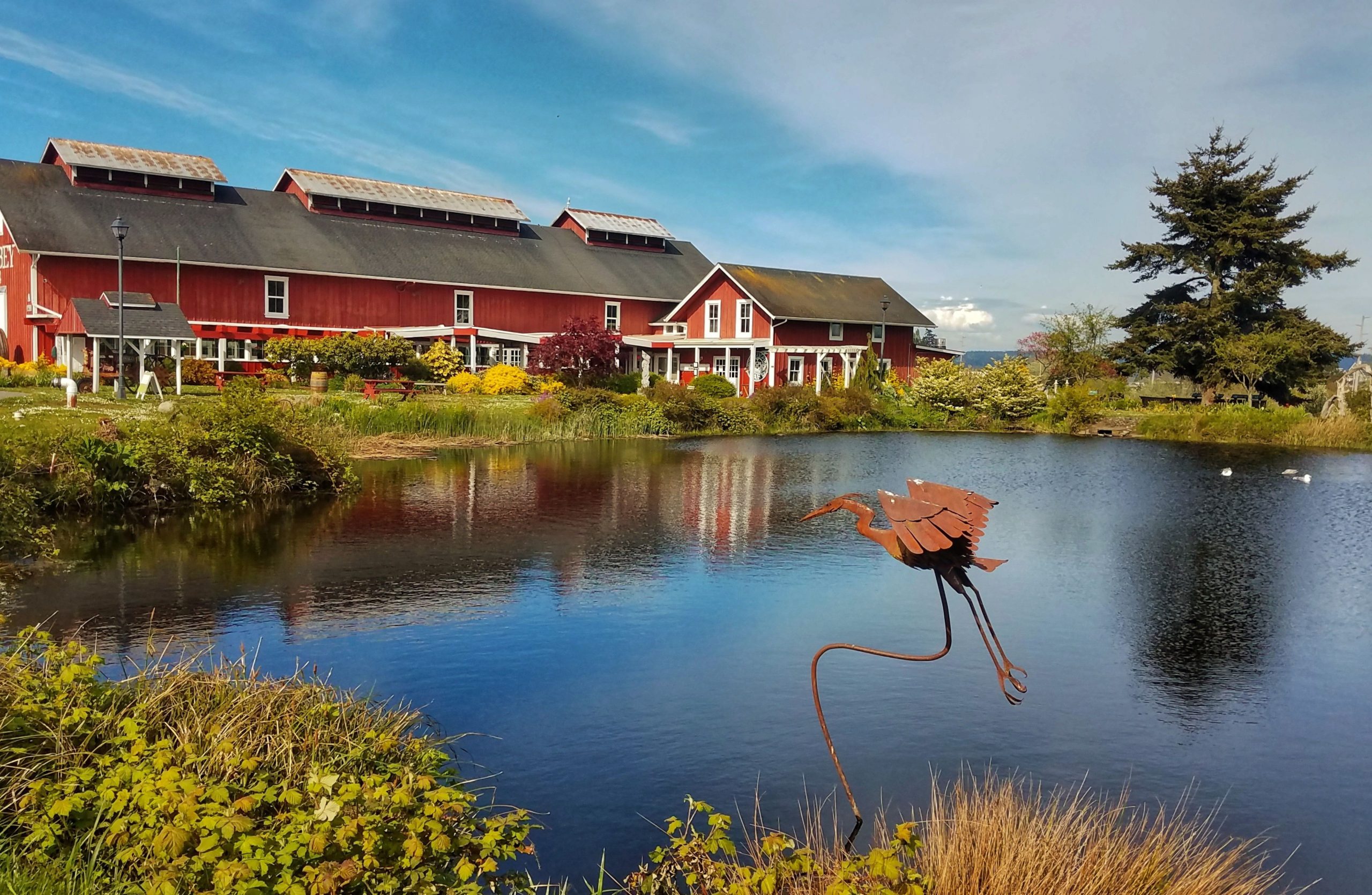 Almost 19 years ago the planning for 7 distinct gardens at Greenbank Farm began with the Master Gardener volunteers. These gardens are beautiful, but their main purpose is to educate and demonstrate. Two more gardens have been added as well as amazing sculpture art. You can visit these gardens year-round and learn the secrets behind what types of plants do well here, what they look like throughout the year, how to care for, space, and group them, and how to avoid using harsh chemicals. You can even attend classes or workshops on-site in the spring and summer. Such a wondrous Whidbey Island gem!
This gorgeous photo was taken by a local photographer Melissa Goldman. Find more of her work on her Instagram at  @melissa.goldman
Check out the rest of Whidbey's beautiful destinations from this series here.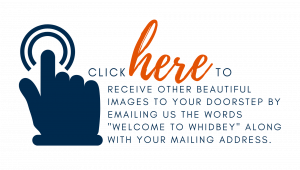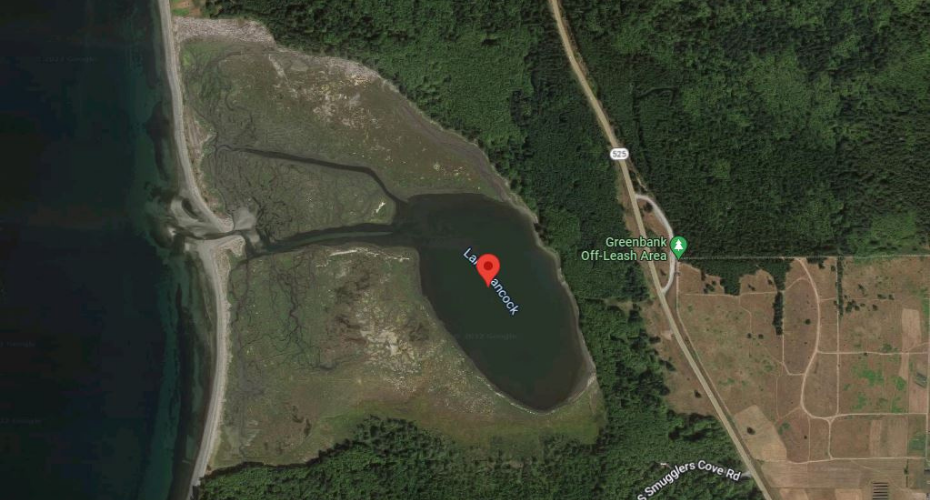 A major storm in the early 1900s destroyed a sand dune that separated the fresh water in Lake Hancock located in Greenbank from the saltwater of the Puget Sound. The destruction of the sand dune resulted in a tidal flow that sometimes creates the illusion of a flooded lake and other times leaves a stretch of muck littered with driftwood.
Lake Hancock Years Ago: 
Around the time of World War II, the Navy utilized this location for bombing practice. Since the lake, still owned by the Navy, is littered with metal fragments, and there is a possibility of unexploded ordinance, access to the lake is limited to special permission escorted by Navy representatives. Bordering the southern and eastern sides of the lake is property owned by The Nature Conservancy, Island County, and the Port of Coupeville. Private property borders the most northern side of the lake and of course the Puget Sound to the west.
Today: 
Due to the limited access, Lake Hancock offers a remarkable sanctuary for Whidbey Island wildlife. Parallel to the lake across the 525 is the stunning Greenbank off-leash dog area (learn more about it here) where you can catch glimpses both of Lake Hancock from one side and the Saratoga Passage on the other from the peak of the hillside. It is likely you will also discover people enjoying bird watching as this location offers some of the most extraordinary opportunities. Approximately 2 minutes south of the dog park is the lovey Greenbank Farm (learn more about it here) where you can stop for a cup of coffee and enjoy a slice of the most delightful pie made by Whidbey Pies while you are there.
Don't forget to post a picture of your visit and tag us in it. We would love to see your adventure.
Instagram: @windermere_whidbey_island
Facebook: @WindermereWhidbeyIsland
If you are considering buying or selling and would like to learn more about the area, we would be happy to schedule a consult with you. Call us today at 360.675.5953 or email us at whidbeycommunications@windermere.com.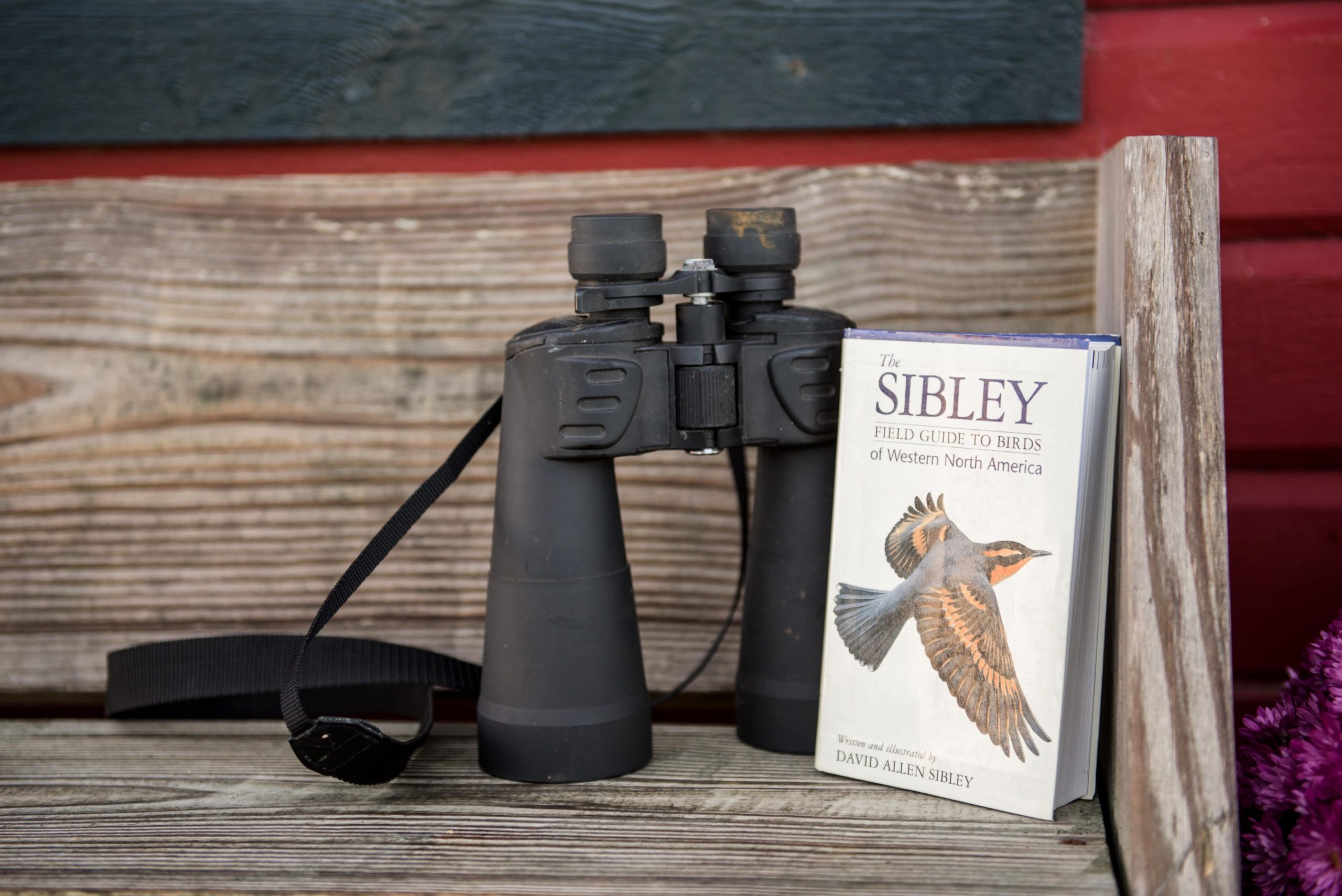 50 miles South of the U.S./Canada border and 25 miles North of Seattle lies Whidbey Island, an incomparable destination for nature lovers and bird enthusiasts. On Whidbey, you can get lost for hours and find yourself mesmerized not only by incredible views but by a breathtaking variety of birds.
Whidbey Boasts 148 miles of winding shoreline, 6 state parks, 4 lakes, hundreds of miles of trail, and a ridiculous variety of habitats from bogs to estuaries to the prairie. It is not surprising then that Whidbey accommodates roughly 250 resident and migrant bird species.

Birdwatchers will declare some of the best times to watch for birds on Whidbey are:
Spring:
Late April through May you can expect to be woken early by the Songbirds singing a pleasant tune.

Fall:
Late July through September It is hard not to miss fat red-breasted Robins filling the apple trees and spot migrant visitors from the north like wigeons, ducks, coots, waterfowl, and red-tailed hawks.

Winter:
November through mid-March is a great time of year to watch for Northern Shrike, Bald Eagles, and other raptor-type birds.

Best places for birdwatching:
If you are just trying to take advantage of easily accessible shoreline almost any time of year works. Some of the best places to watch for shorebirds birds on Whidbey Island are Penn Cove, Keystone Landing, Fort Casey State Park, and Dugualla Bay.
If you don't live on Whidbey and are coming just for birdwatching be sure to schedule more than one day for viewing. Plan time so you can experience multiple locations, each with its unique features. To better understand all the places you can access the shoreline you really need to buy Getting to the Waters Edge! We sell it at our Windermere offices both in Oak Harbor and Coupeville.
Frequently asked questions:
Some people wonder if there is a time of day that birds are most animated. Typically speaking most birds are bustling around sunrise and sunset but that rule does not apply to all birds. For example, the morning is typically the best time for spotting diurnal species, while nocturnal species are generally spotted in the evening, but it really depends on the bird and the time of year.
Whidbey Island is native to species like Eagles, Northern Harriers, wading birds, loons, grebes, sea ducks, including Harlequin Ducks, dabbling ducks, Black Oystercatchers, Common Yellowthroats, Marsh Wrens, and more. It is also is a temporary home for migrant birds who frequent the island seasonally for the island's ideal breeding habitats.  But do not be fooled. Some birds like robins, hawks, cardinals, finches, sparrows, and more stay here all year but they seem to "return" because they become active again during the spring through fall seasons after they have bundled down in their nests and shelters during the winter.
Additional resources:
To learn more about the birds that can be spotted on Whidbey and a guide for when you will likely catch a glimpse check out this detailed Whidbey Island Bird List created by the Whidbey Audubon Society.
Here are some of our favorite spots on Whidbey to watch for birds let us know your favorite spots in the comments below.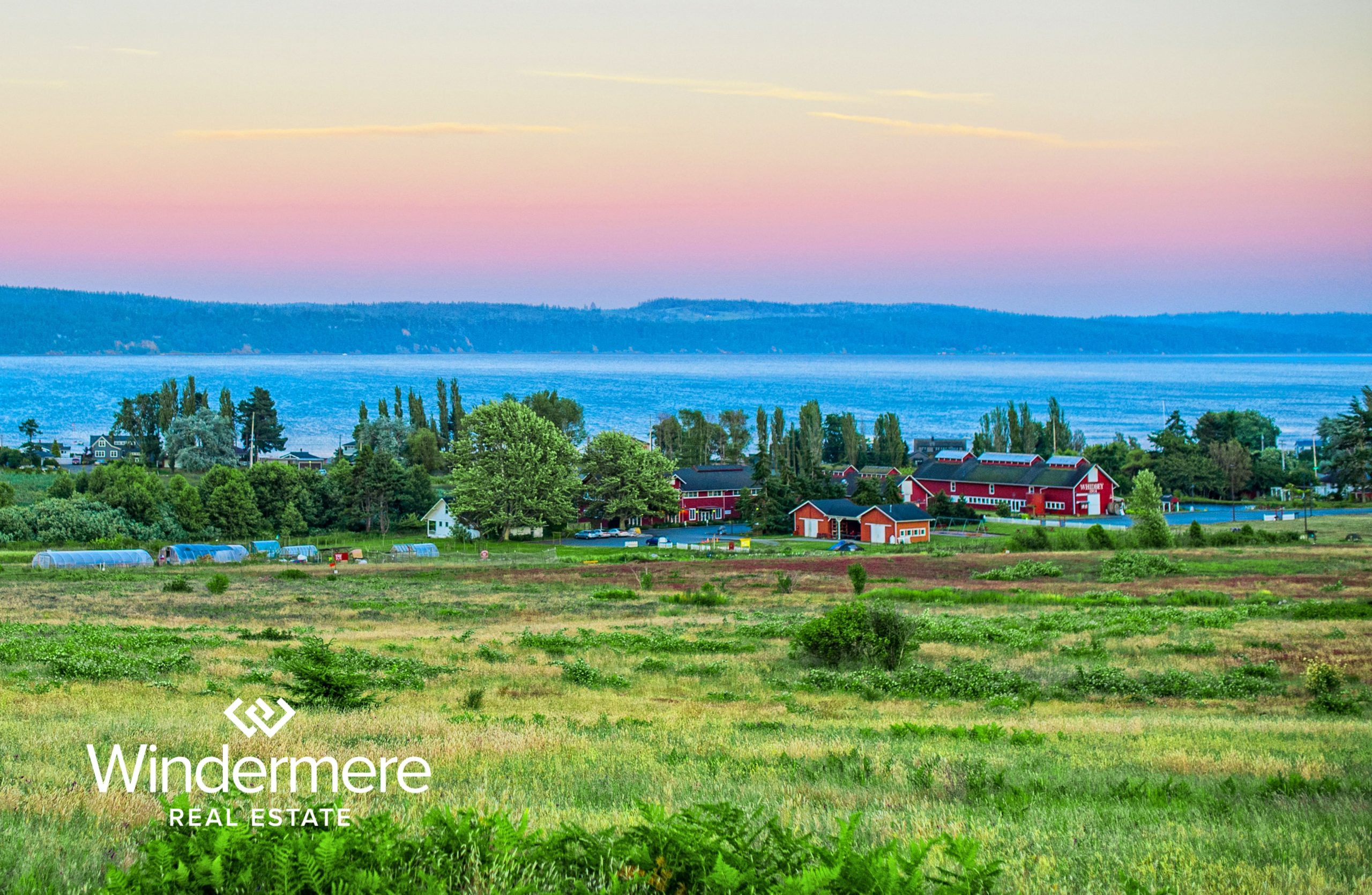 In the early 1900s, the Greenbank Farm in Greenbank was used to harvest trees and maintain a dairy herd. The main barn you see today dates back to 1904. By the 1940s the farm was sold to John Molz who began loganberry farming. By 1970 it was the largest Loganberry farm in the US. Later it was sold to Chateau Ste. Michelle who planned to sell the 522 acres for residential development. Luckily in 1997 the Port of Coupeville, Nature Conservatory, and Island County combined forces and purchased the Farm for public use.
Today, this picture-perfect farm features dog-friendly walking trails, demonstration gardens, solar power demonstrations, wetlands, wildlife, several shops, and art galleries. One of our favorites is the Whidbey Pie Cafe that brings tribute to the history of the farm with their loganberry pie among many other delicious choices.
Check out the rest of Whidbey's beautiful destinations from this series here.