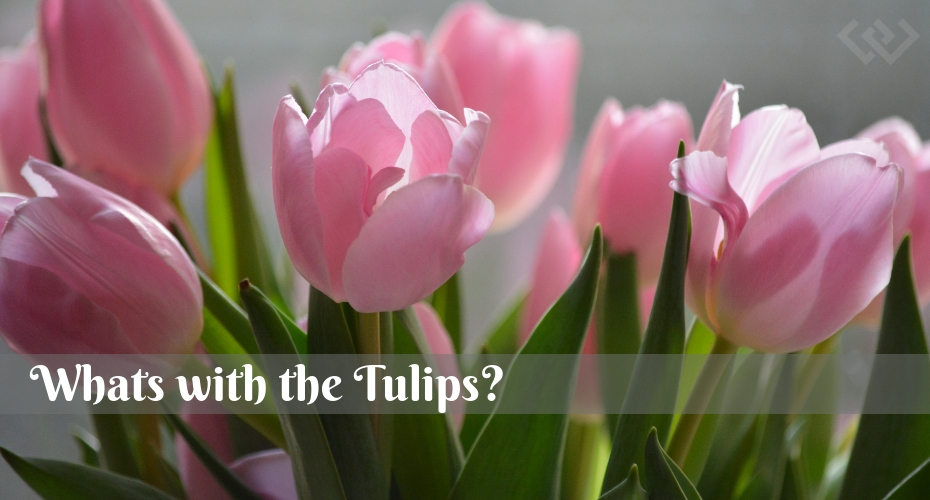 What's with the Tulips?

April's dawn breathes an awakening for this sleepy island. After months of cold gray clouds and dreary scenes, color finally breaks from the ground beneath. As the velvet grass returns it brings with it something a little more unique and exciting.
TULIPS!
These trumpet-like flowers can be found all across Whidbey Island in the month of April. Their beautiful rainbow hues grace countless flower beds and practically every floral shop.
Why the obsession with these bell-shaped buds?
The answer lies within Whidbey Island history and heritage.
In the earliest days of Whidbey Island settlement there were few Americans established on the island, even after the Donation Land Claim Act of 1850 which allowed for free land claim until 1855. In 1894 a man by the name of John "R.E." Werkman gained the rights to market land on Whidbey Island for one of the recently developed land companies. He set off to Holland, Michigan where he displayed a foot-long potato to impress local farmers with the fruitfulness of Whidbey Island – it worked.
A few months later the steamer Idaho found its way to the Penn Cove dock with 18 Hollanders direct from The Netherlands. The Dutch population on Whidbey Island expanded rapidly on Whidbey and within two years there were over 200 Dutch immigrants populating the island. This drastic increase in population helped to recover the island from the 1893 financial downturn and build what would become a sustainable economic climate for Whidbey Island as a whole.
How we honor the heritage today:
View this post on Instagram
Many direct descendants of these original settlers remain on Whidbey to this day and their family names can be seen on street signs across the island.
Today the island honors these original settlers and their Dutch heritage with one of our most beloved events, the annual Holland Happenings Festival. Taking place on the last weekend of every April, this festival is a fifty-year-old tradition drenched in Dutch heritage. Everywhere you look you will find Volendam hats, wooden clogs, street sweeps, and most of all – tulips.
View this post on Instagram
With the Skagit tulip fields just on the other side of the Deception Pass Bridge, it's no wonder the Dutch national flower plays a starring roll in every Holland Happenings. Their bright petals grace posters, pamphlets and just about every float. They are, without a doubt, a symbol of the season and reminder of the past.
You might also like: