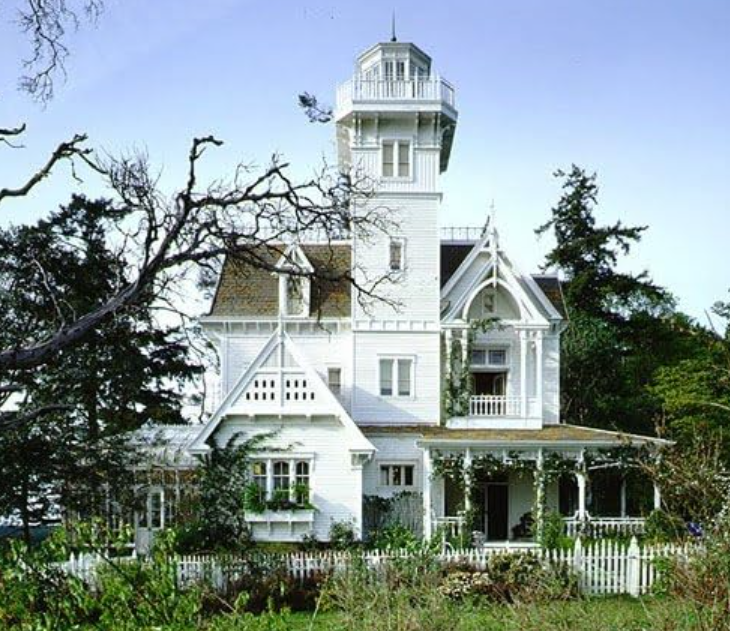 "The small town scenes were filmed in downtown Coupeville, Washington, a Victorian-era seaside port town located on the south side of Penn's Cove on Whidbey Island." – IMDB
But you knew that, right?
For being so big and loud, Hollywood's visits to Whidbey are usually quiet and out of the way. Practical Magic went all out. Twenty-five years ago the film crews and the stars swept in, painted Coupeville white, and played pretend that it was a quaint seaside town – in New England. That's Hollywood. It's about time for another visit.
Let's get the name-dropping out of the way:
Sandra Bullock, Nichole Kidman, Stockard Channing, Dianne Wiest, and some guys. Stars for sure, but pardon locals who also want to spot familiar stores and streets, parks and views. 
Local Destinations:
Front Street dominates. The Wharf is in the background. Stores were temporarily redecorated. Much of it was different, but not out of place. Seafood, a farmers' market, herbs and potions – though they played a different role. Very familiar.
As much as we may feel that they could've filmed the entire movie here, they also used places like the San Juans. The stellar house would be a natural tourist site, but it was a prop, torn down after they were done. Has anyone tried to rebuild it?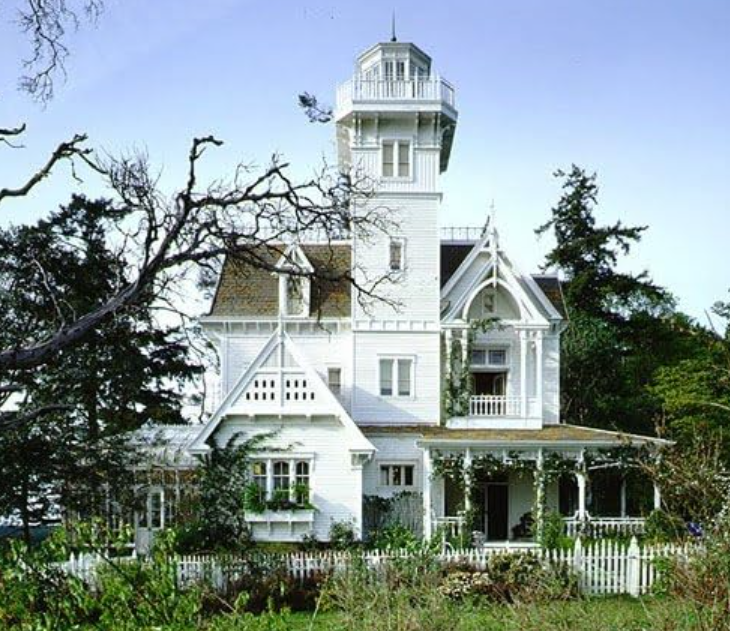 It is a comedy and a romance. It is also a fantasy, or at least has fantastic magic. It is also a thriller, just in time for Halloween. 
You might have to watch it more than once:
Once for the story, once for the setting, and then maybe again. Some people make this a part of their Fall ritual movie night. By the way, the food and drink choices that pair with it are brownies and chocolate cake for breakfast and margaritas at midnight. (Jimmy Buffett fans may also appreciate the latter.)
Filmed on Whidbey:
Practical Magic is part of a long list of movies filmed here.
Some familiar names:
Free Willy 2

Snow Falling on Cedars

The Ring

Double Jeopardy

The War of the Roses

Oh yeah, and Top Gun: Maverick.
Smaller creations are made here, too:
Deception Pass Bridge and the hairpin turn at Ebey's Landing frequently show up in ads. The ferries are iconic enough to be a proxy for all of Puget Sound. 
The perfect location for filming:
While some visitors and locals can complain about overcast skies and dull weather, someone filming a scene can appreciate a lack of shadows. It is easier to stitch retakes into the rest of the film when something filmed in sunshine then has to match something filmed in the shade. Dull weather means less worry about wind and rain – at least compared to a lot of other regions. Not too hot or too cold, usually. We've also got talented people living here, great backdrops, and pleasant places for the stars and the crew to stay in.
It may be a twenty-five year old movie, but it skips technology (hey, they got magic!) and Coupeville is charming. Don't be surprised that October may have a few more tourists visiting. There are some great costume opportunities. Let's just hope the weather treats us all well.
"But there are some things I know for certain: always throw spilt salt over your left shoulder, keep rosemary by your garden gate, plant lavender for luck, and fall in love whenever you can." – Sally Ownes, source:IMDB
And, 
"There's a little witch in all of us." – Aunt Jet Ownens, source: IMDB
Links: