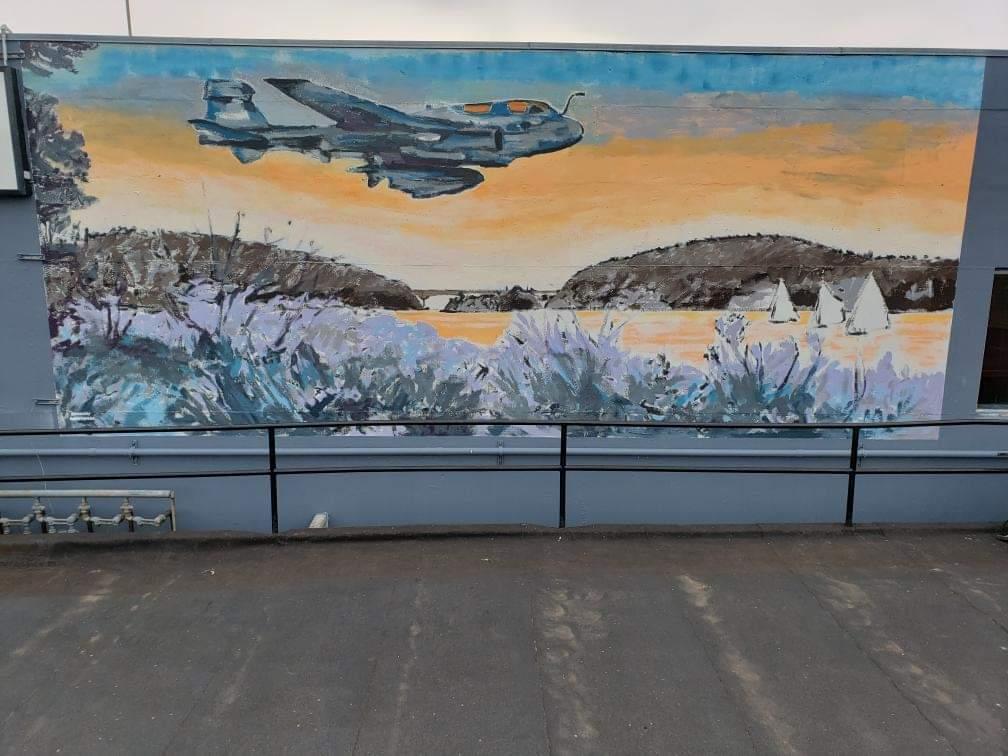 Have you driven down SE Pioneer Street recently? Perhaps the stunning new artwork by Timothy Haslet captured your eye.
Changing Downtown
Over the past five years, programs like the Allgire Project, Oak Harbor Main Street Association commissions, and fire hydrant painting projects have led to an increase in art downtown. For years though, a deteriorating mural from the 70s resided on the exterior wall of Riverside Café in desperate need of revision. Shortly prior to Memorial Day weekend, this beautiful mural of a Prowler passing Deception Pass was revealed in its place. Artist Timothy Haslet says, "This mural relates to my series on Navy Planes."
Welcome Oak Harbor
He wanted to fit a Navy Plane within the context of Deception Pass, with the overall goal of depicting who we are as a community. Timothy wants to send the message "Welcome to Oak Harbor" to the people moving here from all over the country and the world. His goal is to "create something that could be recognizable and identifiable by our diverse community." Historically Haslet's work consisted primarily of landscapes.
Why the change?
A recent article by Kathy Reed in the Whidbey Weekly revealed, that "as he was processing this new direction in his art, conflict over jet noise within the Whidbey community occupied a great deal of his thoughts." A question came to Haslet that he knew he needed to solve, "What would a picture of 'the best of both worlds' look like?" He pondered, "who are we, as a community, and where are we going? Can we create artwork that could be a bridge between the two?" Read the rest of her article here.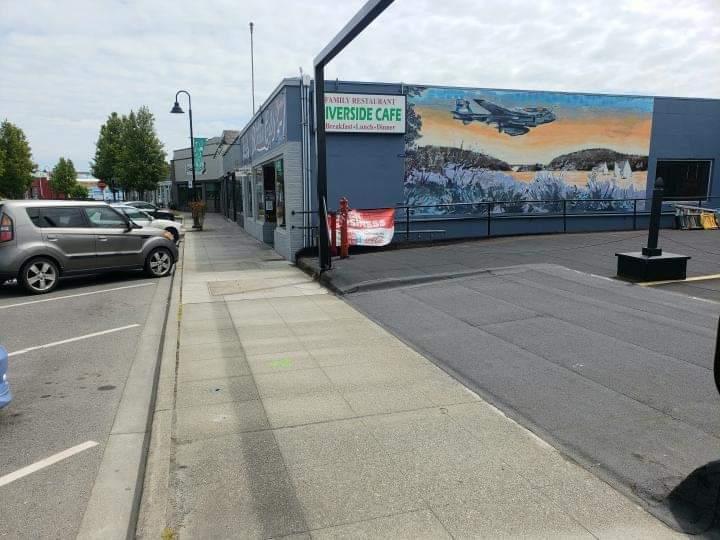 This beautiful masterpiece is his answer to that question for all to enjoy no matter how they arrived on Whidbey Island, whether by road, water, or plane.
What a special tribute to the community.
Timothy says prints of the mural will be available soon. If you would like to see more of Timothy's work, stop by our Oak Harbor Windermere office and peruse his artwork on display. You can also find his work online here.
View this post on Instagram