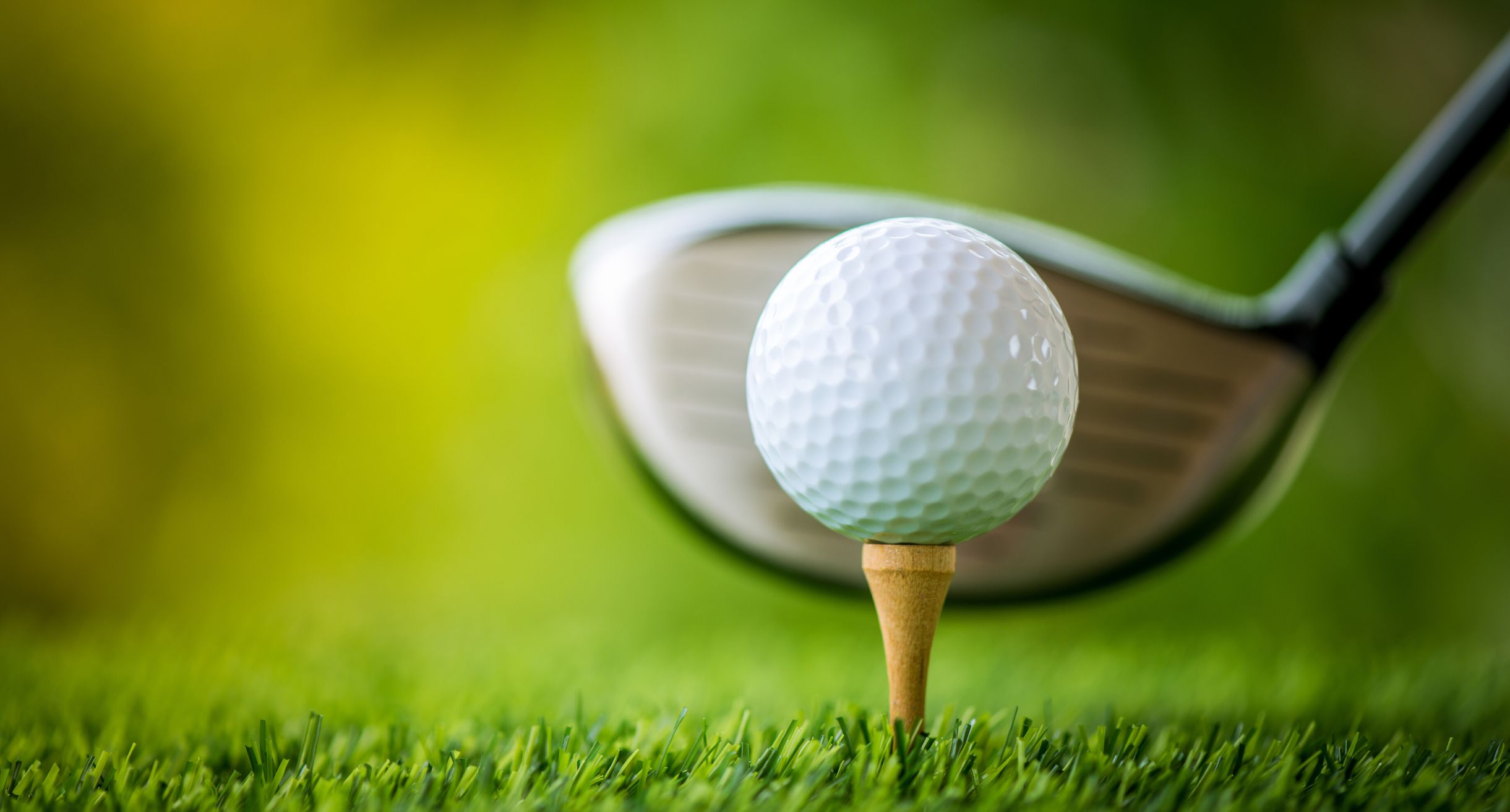 The Useless Bay Golf & Country Club, is located in Langley on Whidbey Island. It is one of the most sought-after golf clubs in the country – sometimes with a waitlist that can span several years unless you are lucky. The club has become a symbol of exclusivity and prestige in the world of golf. Many wonder what it is about the Useless Bay Golf Club that makes it so desirable?
Location, location, and design:
The Useless Bay Golf Club boasts a stunning location. It is located on the southern end of Whidbey Island offering breathtaking views of the Puget Sound and the Olympic Mountains. The course is surrounded by lush forests, rolling hills, and sparkling water, creating a serene and tranquil atmosphere that is hard to replicate.
However, it is not just the location that sets the Useless Bay Golf Club apart. The course itself is widely regarded as one of the best in the Pacific Northwest, featuring challenging holes and expertly designed fairways. Golfers of all skill levels can appreciate the course's natural beauty and its unique blend of traditional and modern elements.
Exclusive Memberships and Access to Amenities: 
In addition to the course itself, the Useless Bay Golf Club is also known for its exclusive membership policies. The club limits the number of members to ensure that each member receives personalized attention and access to the course. Memberships can be passed down through families, creating a sense of tradition and legacy that is highly valued by many golf enthusiasts. If you are a property owner in the colony you are invited to use the fitness center, swimming pool and the tennis courts.  Click here to apply to become a member.
As a Golf Member you not only get to golf, but you also get to relax by the pool, play on the tennis, pickleball, and bocce ball courts and train in the fitness center. Unsurprisingly, Useless Bay Golf Club is renowned for its social atmosphere. The club hosts numerous events and activities throughout the year, from holiday parties and golf tournaments to wine tastings and cooking classes. Members are encouraged to socialize and get to know one another, creating a tight-knit community of golfers who share a love for the sport and the club. Not into golfing? There is a Social Membership too! Make sure to visit the brand-new snack shack and so much more. Check out the amenities here.
A Highly Coveted Atmosphere: 
The combination of its stunning location, exceptional course, exclusive membership policies, and vibrant social atmosphere have helped to make the Useless Bay Golf Club one of the most desired golf clubs in the country. While the several-year waitlist may seem daunting, it only adds to the allure and exclusivity of the club, making membership even more coveted. For those lucky enough to secure membership, the Useless Bay Golf Club offers a truly unparalleled golfing experience.
Interested in moving to Useless Bay? Don't have an agent already? Connect with us here to be paired with a reliable realtor.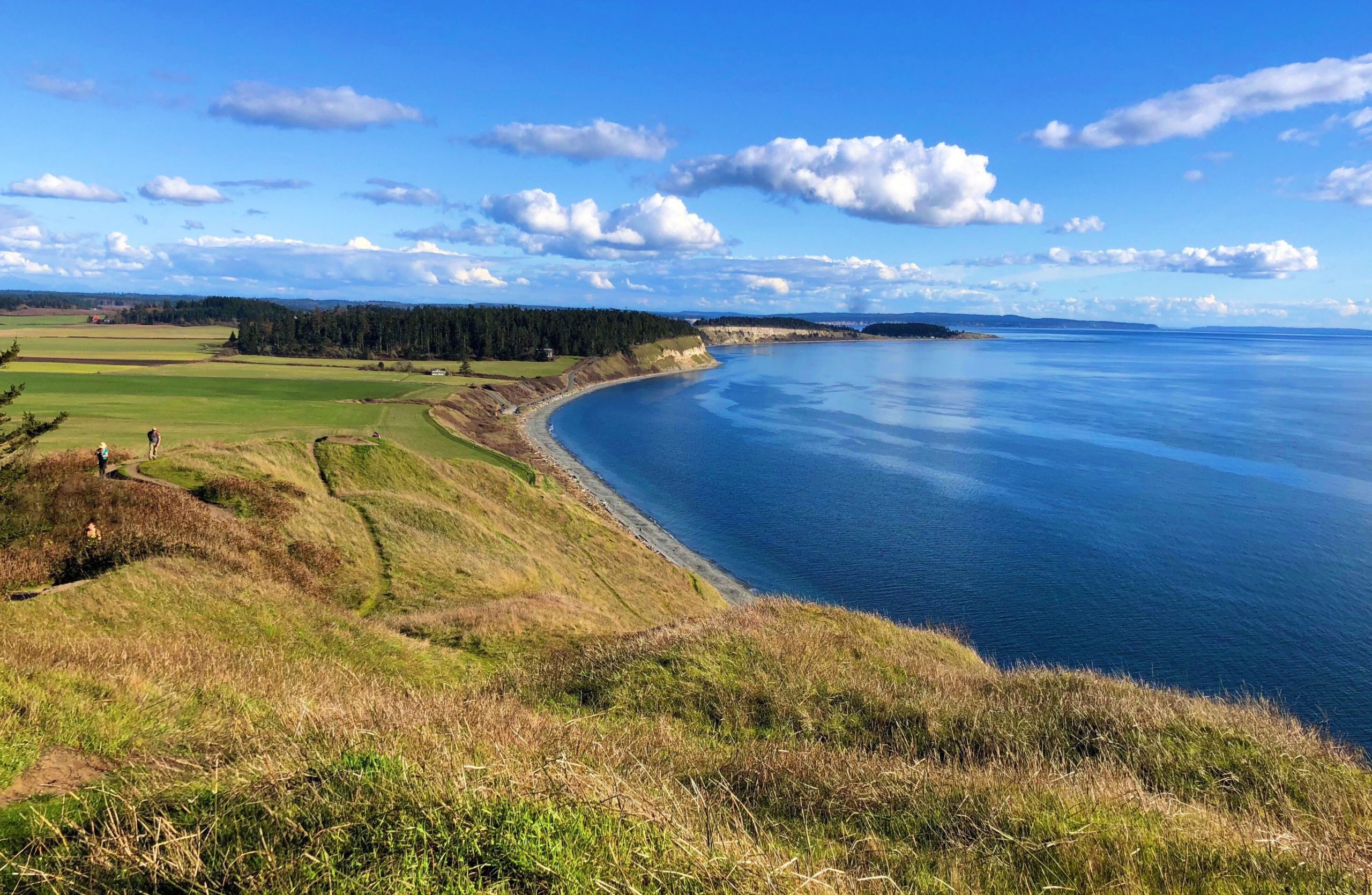 In 1850, local history was made on the shores of Whidbey Island when Isaac Ebey landed on a rocky westside beach and became the first official white settler on the island. With an entire island to choose from, Ebey couldn't have done much better than the pristine pastureland of what is now known as Ebey's Landing. This brilliant landscape is situated right at the southwestern side of Coupeville and features breathtaking views of Puget Sound and the Olympic Mountain range. The landing's soft rolling hills blanketed in rich soil—perfect for cultivating crops—was this area's true draw to its original settler. Today this landscape remains largely unchanged from the early days of settlers thanks to Ebey's Landing Reserve. It's the perfect place for a long walk to get lost in the life of the past.
Check out the rest of Whidbey's beautiful destinations from this series here.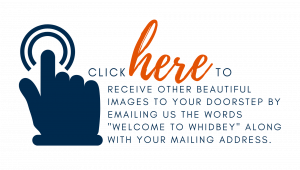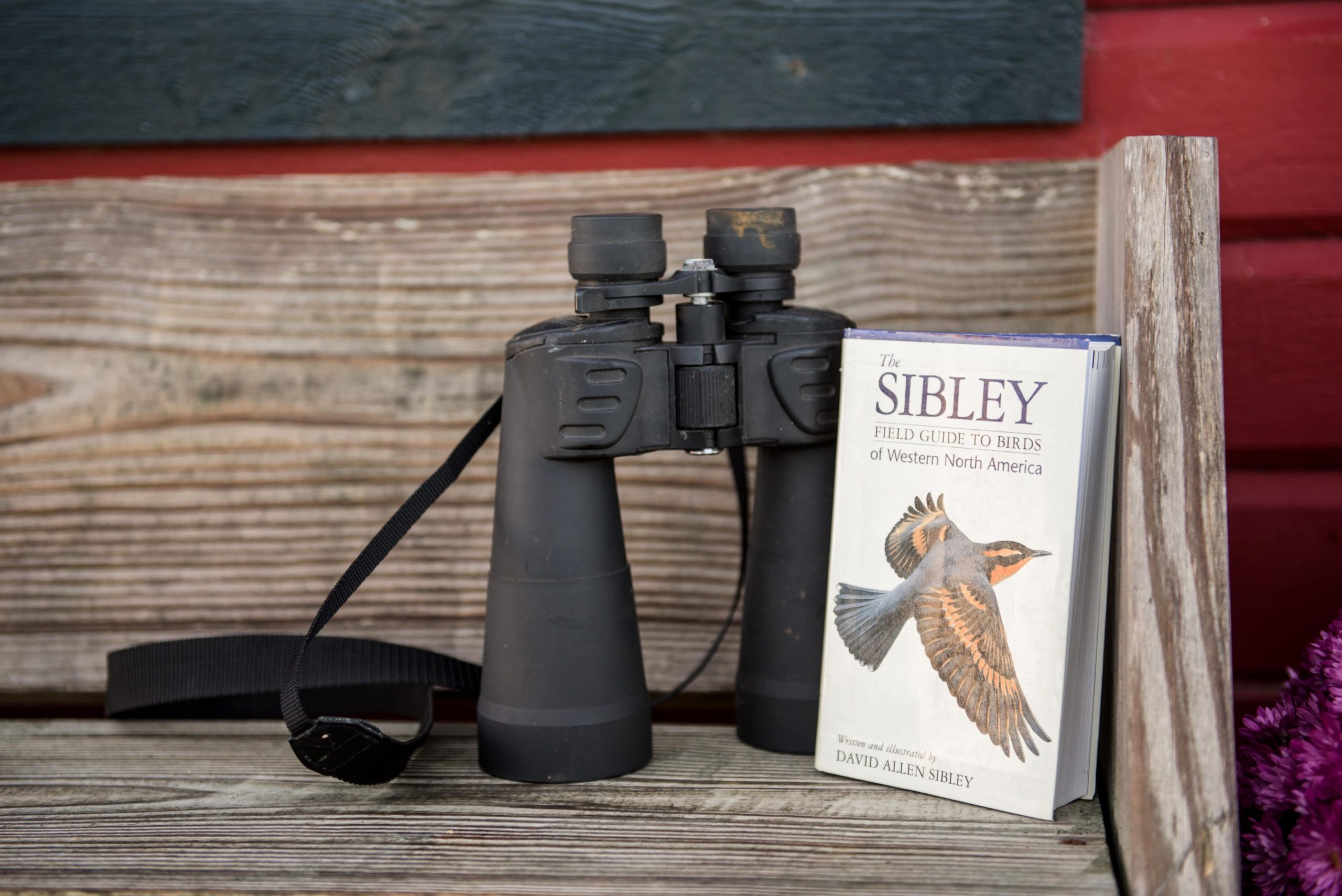 50 miles South of the U.S./Canada border and 25 miles North of Seattle lies Whidbey Island, an incomparable destination for nature lovers and bird enthusiasts. On Whidbey, you can get lost for hours and find yourself mesmerized not only by incredible views but by a breathtaking variety of birds.
Whidbey Boasts 148 miles of winding shoreline, 6 state parks, 4 lakes, hundreds of miles of trail, and a ridiculous variety of habitats from bogs to estuaries to the prairie. It is not surprising then that Whidbey accommodates roughly 250 resident and migrant bird species.

Birdwatchers will declare some of the best times to watch for birds on Whidbey are:
Spring:
Late April through May you can expect to be woken early by the Songbirds singing a pleasant tune.

Fall:
Late July through September It is hard not to miss fat red-breasted Robins filling the apple trees and spot migrant visitors from the north like wigeons, ducks, coots, waterfowl, and red-tailed hawks.

Winter:
November through mid-March is a great time of year to watch for Northern Shrike, Bald Eagles, and other raptor-type birds.

Best places for birdwatching:
If you are just trying to take advantage of easily accessible shoreline almost any time of year works. Some of the best places to watch for shorebirds birds on Whidbey Island are Penn Cove, Keystone Landing, Fort Casey State Park, and Dugualla Bay.
If you don't live on Whidbey and are coming just for birdwatching be sure to schedule more than one day for viewing. Plan time so you can experience multiple locations, each with its unique features. To better understand all the places you can access the shoreline you really need to buy Getting to the Waters Edge! We sell it at our Windermere offices both in Oak Harbor and Coupeville.
Frequently asked questions:
Some people wonder if there is a time of day that birds are most animated. Typically speaking most birds are bustling around sunrise and sunset but that rule does not apply to all birds. For example, the morning is typically the best time for spotting diurnal species, while nocturnal species are generally spotted in the evening, but it really depends on the bird and the time of year.
Whidbey Island is native to species like Eagles, Northern Harriers, wading birds, loons, grebes, sea ducks, including Harlequin Ducks, dabbling ducks, Black Oystercatchers, Common Yellowthroats, Marsh Wrens, and more. It is also is a temporary home for migrant birds who frequent the island seasonally for the island's ideal breeding habitats.  But do not be fooled. Some birds like robins, hawks, cardinals, finches, sparrows, and more stay here all year but they seem to "return" because they become active again during the spring through fall seasons after they have bundled down in their nests and shelters during the winter.
Additional resources:
To learn more about the birds that can be spotted on Whidbey and a guide for when you will likely catch a glimpse check out this detailed Whidbey Island Bird List created by the Whidbey Audubon Society.
Here are some of our favorite spots on Whidbey to watch for birds let us know your favorite spots in the comments below.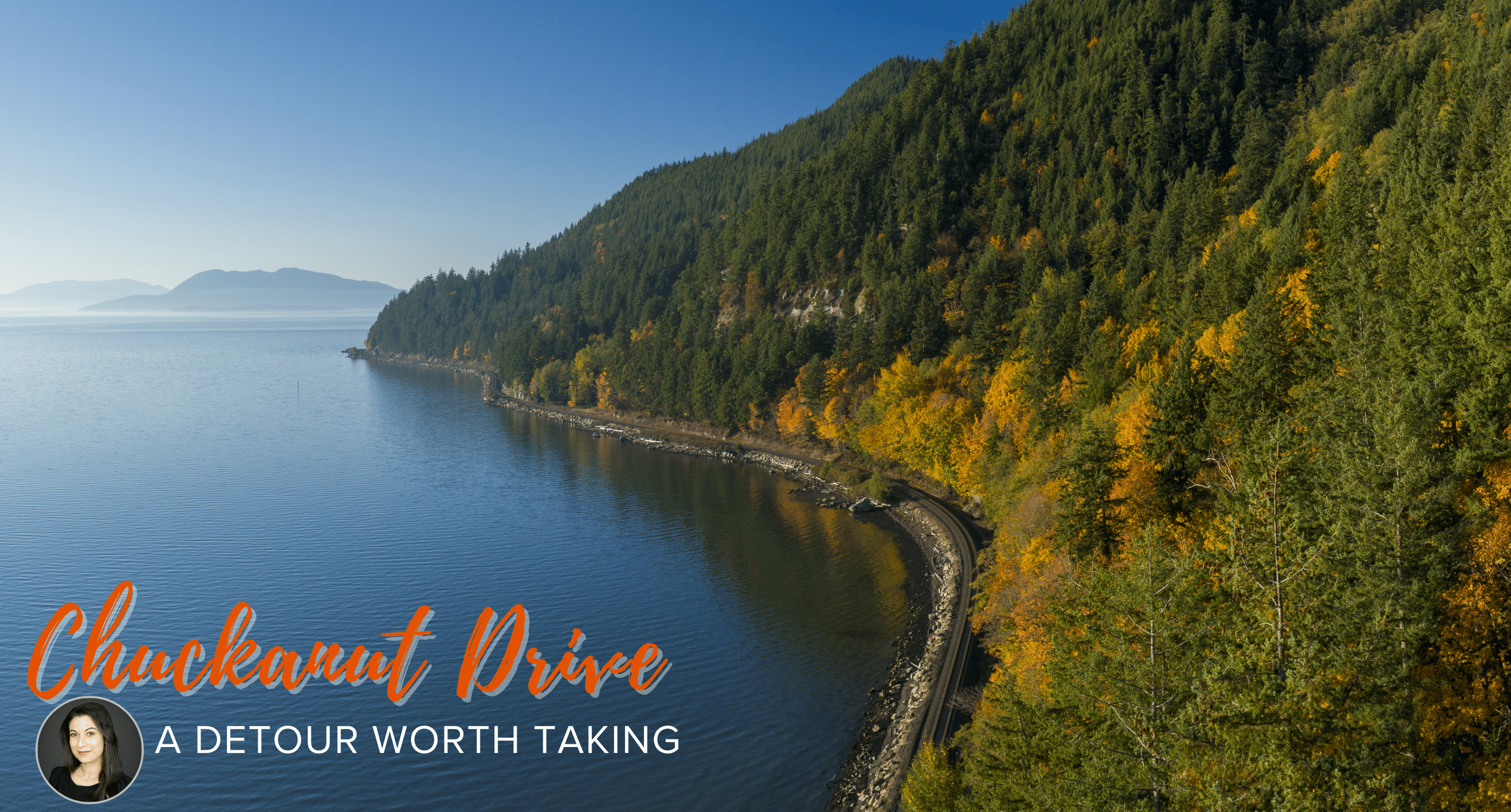 After living in Whidbey Island for a few years I finally decided to venture out and take the cliff-hugging drive along the Chuckanut Drive, a detour worth taking.
SR11 is a 21.28-mile-long highway that serves Skagit and Whatcom counties, in Washington.
I started the drive in Edison, the town of kindness, and made my first stop at the Breadfarm. If you love carbs as much as this Italian gal, you will be in love with this bakery. Founded in 2003, Breadfarm is an artisan bakery focused on the production of rustic loaves of bread and pastries, only using high-quality natural and organic ingredients. I just love their olive baguettes, ham & cheese croissants, herbed focaccias, and thumbprint cookies!
Once leaving the town of Edison I proceeded to Chuckanut Drive to begin my scenic tour.
Here are my 5 top recommendations for the Chuckanut Drive:
Rhododendron Cafe – This is a popular cafe' and restaurant which features a monthly rotating menu', with cuisine from different parts of the world.
Bat Caves Trailhead – A famous trail also known as the Oyster Dome Trail. It is a very steep and densely wooded trail but once you get to the top you will be able to enjoy views of the San Juan Islands and Samish Bay. Fun Fact: The bat caves are home to Townsend's big-eared bats.
The Oyster Bar – You will definitely enjoy an incredible view combined with an amazing lunch. Did you know? The Oyster Bar used to be a shack where oysters were sold to passing drivers.
Taylor Shellfish Samish Farm Store – At this location, they have been growing oysters on about 1,700 acres of Samish Bay tideland for about 100 years. The shop sells clams, oysters, mussels, salmon and so much more.
Clayton Beach – Clayton Beach parking lot is the access point to Larrabee State Park, Washington's first state park in 1915. Larrabee State Park has 2,700 acres with two lakes, a campground, and miles of hiking trails.
I ended my excursion in Fairhaven, a town well known for its frequent festivals and Victorian charm. Filled with lots of artsy shops and delicious restaurants, Fairhaven is a popular tourist destination.
I particularly enjoyed the Iron Rooster Bakery with its traditional pastries, croissants, quiches, and my beloved macaroons!
Have you taken this drive? If so, do you have any recommendations for the next time I go?
Click here https://www.scenicwa.com/chuckanut-drive for more info.
If you enjoyed this blog you might also like: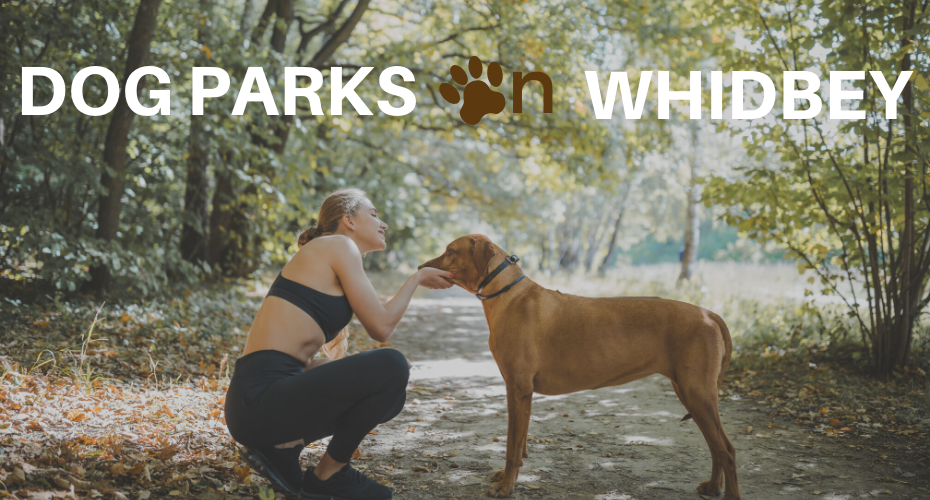 If you have been out exploring Whidbey recently, you might have noticed an abundance of furry four-legged creatures. It's not much of a secret that Whidbey Islanders LOVE their dogs. As self-proclaimed "outdoorsy" people say, they are the perfect pet to have with you when hiking trails, swimming at the beach, and exploring places like the abandoned military installments of Fort Casey and Fort Ebey. 
Although exploring all the crevices of Whidbey is amazing, dog owners know there is something special about enjoying time off-leash with their furry friends. Luckily, Whidbey has some INCREDIBLE off-leash dog parks scattered throughout the island. We have listed our favorites below! 
Although this is one of the smaller parks on Whidbey, Clover Valley is well-loved and frequented by dog owners in Oak Harbor. The fully fenced-in park provides owners the opportunity to socialize their dog in a safe environment while they build friendships with other owners in the area.
View this post on Instagram
Patmore Pit is the largest off-leash dog park on Whidbey. This fully fenced 15 acres of mixed terrain allows owners and their pups the opportunity to enjoy themselves for hours.  The park has 3 meadow areas, 2 wooded areas, an agility course, and a smaller area for more timid dogs.
View this post on Instagram
Anyone who has ever visited Greenbank Farm knows that the surrounding area is incredibly beautiful with views of our gorgeous waters on either side and an abundance of trails. But did you know there was an off-leash area? Just north of the farm, you will notice they sectioned out parcels of land for low-impact recreation including off-leash play! It's a wonderful place to explore if you get the chance.
View this post on Instagram
Have a water dog that LOVES to splash in the sea? Then you will love taking them to Double Bluff Beach. This location offers pets and owners a two-mile-long stretch of beach to play on without the nuisance of leashes to restrict your dog's enjoyment.
View this post on Instagram
This fully fenced 13- acre park offers dog owners peace of mind when allowing their dog to explore the various trails and meadows. Central gathering areas provide owners the ability to socialize with others while their dogs play.
View this post on Instagram
MAP
: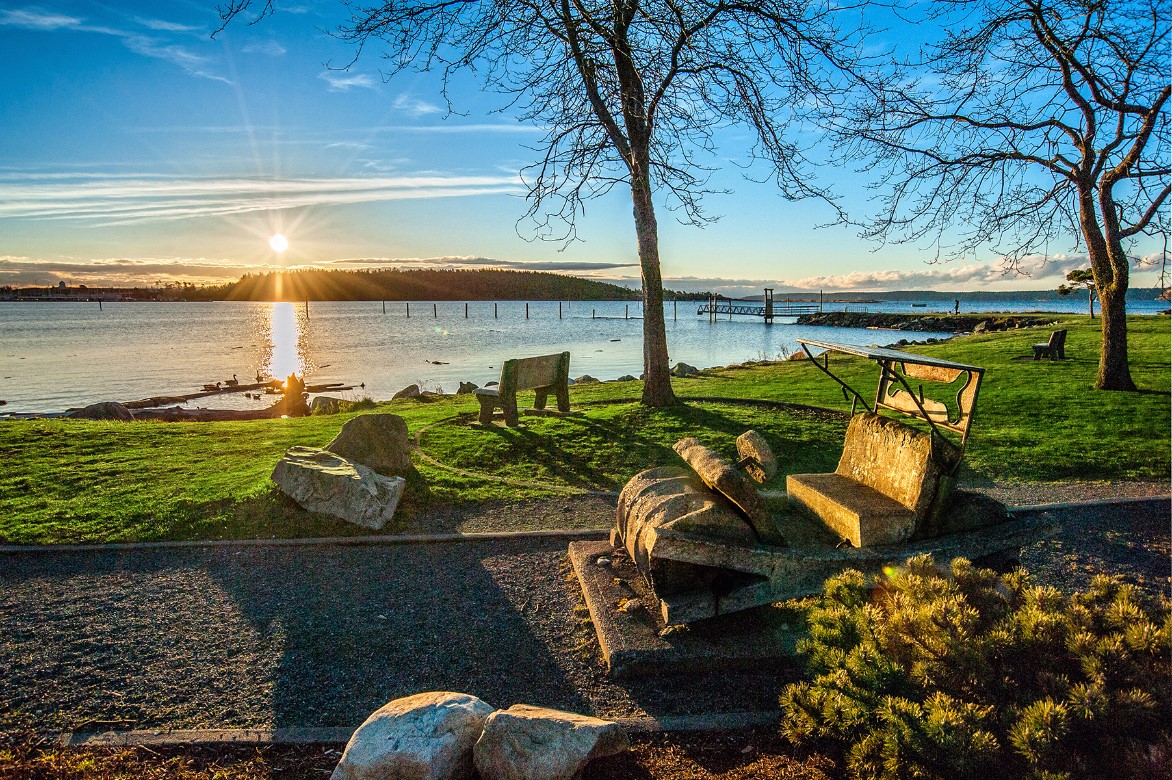 Parks in Oak Harbor
With summer winding down, we love to get outside and enjoy that glorious sunshine, and what better way to do that than visit some of the many parks in Oak Harbor? We love these parks because they are close by which makes them perfect for an after-work picnic or an evening out in the fresh air.
Flinstone Park and City Beach
Have you ever noticed the famous Flinstone car on Bayshore Drive? You guessed it! That would be Flinstone Park which connects to City Beach. This is a perfect place to take a walk down the boardwalk, look for hidden treasures on the beach, build a driftwood fort, or sit and enjoy the scenery on one of the many benches along the beach. Another thing we love is that it is close to downtown shopping, and restaurants! We love to grab an ice cream cone at Popsies and take a stroll through the park.
Fort Nugent
Ft. Nugent Park offers a wide variety of things to do for kids and adults alike. Soccer, Football, and Baseball fields take up a large portion of the park providing plenty of space to run free, kick a ball, play catch, or practice your batting skills. A large wooden Castle-like play structure is a favorite among the kids in Oak Harbor and is what gives this park its nickname "Castle Park". A large disc golf course runs throughout the wooded area of the park which makes for beautiful walking trails to enjoy.
Joseph Whidbey State Park & Rocky Point Beach
Joseph Whidbey State Park is a favorite of Whidbey residents thanks to its cool hiking trails and beach with beautiful views of the Strait of Juan De Fuca. A covered picnic area, grills, picnic benches, miles of beach to comb for treasures, and hiking trails to venture make this park a great place to have an adventure or family day in the sun. When the wind is blowing hard this is a favorite spot for kite surfers too which makes quite a spectacle!
Dugualla State Park
While Dugualla State Park may technically be part of the famous Deception Pass State Park, it is virtually untouched. Dugualla is a peaceful place with hiking trails, spectacular scenery, and a beach area to explore. Not many people know of this hidden gem making it a great place to enjoy quiet and nature.
Deception Pass State Park
This may seem like an obvious choice, but there is so much to love about Deception Pass State Park we had to include it! Chances are you've only seen a portion of all it has to offer. The iconic bridge, beaches, hiking trails, and lakes offer so much variety it can take years to explore every aspect. You can swim at Cranberry Lake, spot critters along the beaches, hike one of the many trails throughout the park, enjoy a picnic at a covered picnic area, and soak in a gorgeous sunset over the sound all in one place. Our 5 favorite "hidden" features of this massive park are as follows…
Hoypus Point is on the opposite side of Hwy. 20 from the main part of the park. Just take Cornet Bay Rd. East till it dead ends.
There is a little cabin you can rent on Ben Ure Island but you have to have your own kayak, canoe or other human-powered watercraft to get there!
Rosario Head is a favorite well-worn path out to the most spectacular point and vista. Don't miss reading the legend of the maiden Ko-kwahl-alwoot on your way or the tidepools! Best way to get here is the trail connecting to Bowman Bay.
Pass Lake is known for its fly fishing but few know about its miles of quiet and heavily wooded trails on the West End.
The path to Lighthouse Point from Bowman Bay is spectacular! Little inlets, views of the bridge, and a variety of native foliage make this a visually stunning hike that is worthy of repeat visits.
Oak Harbor offers so many different parks to enjoy, and these are just a few. What are some of your favorite parks to visit? We would love to hear about them!
Take a Closer Look at the Parks in Oak Harbor:
You might also like:
#mc_embed_signup{background:#fff; clear:left; font:14px Helvetica,Arial,sans-serif; width:100%;}
/* Add your own MailChimp form style overrides in your site stylesheet or in this style block.
We recommend moving this block and the preceding CSS link to the HEAD of your HTML file. */