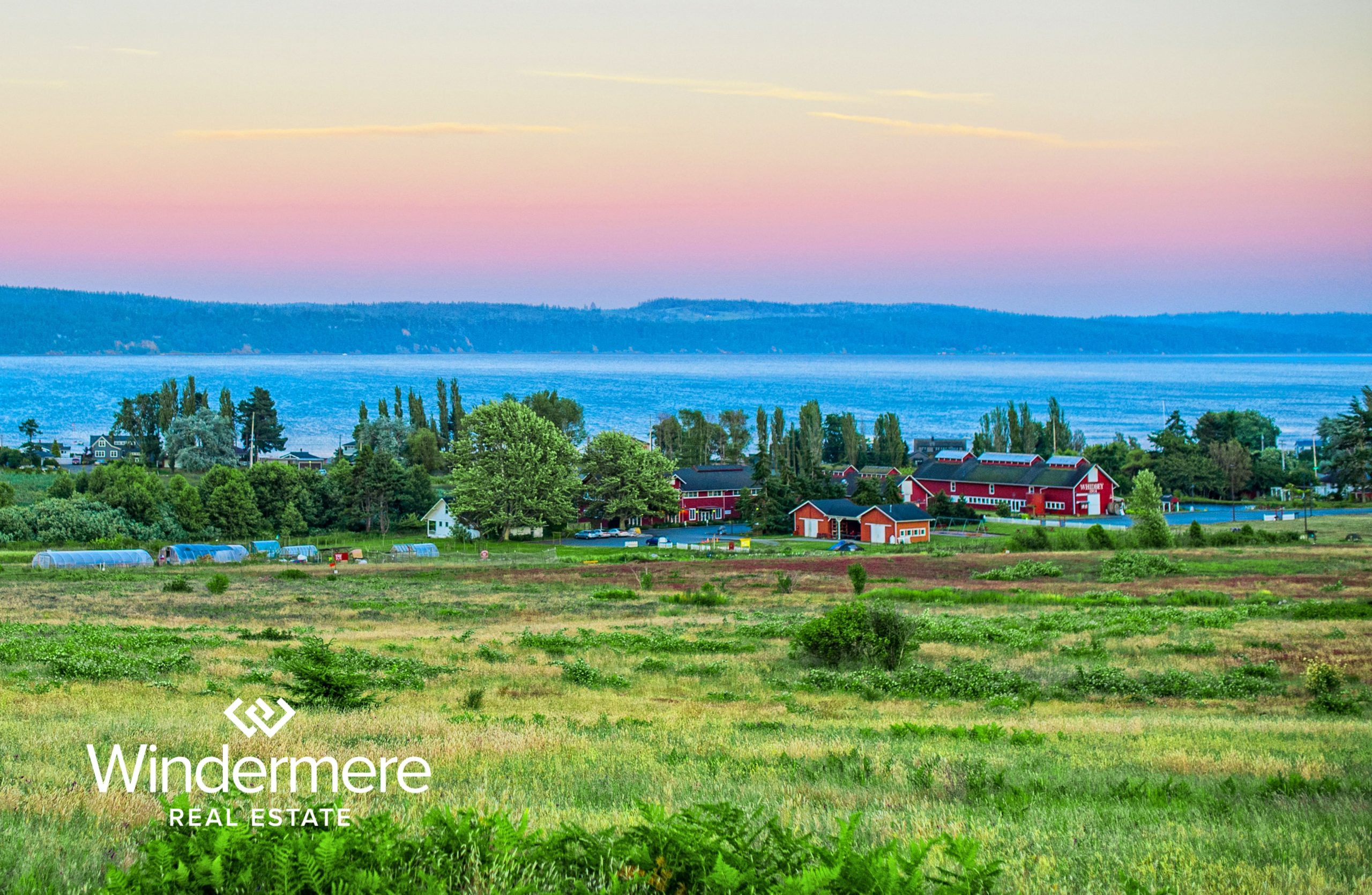 In the early 1900s, the Greenbank Farm in Greenbank was used to harvest trees and maintain a dairy herd. The main barn you see today dates back to 1904. By the 1940s the farm was sold to John Molz who began loganberry farming. By 1970 it was the largest Loganberry farm in the US. Later it was sold to Chateau Ste. Michelle who planned to sell the 522 acres for residential development. Luckily in 1997 the Port of Coupeville, Nature Conservatory, and Island County combined forces and purchased the Farm for public use.
Today, this picture-perfect farm features dog-friendly walking trails, demonstration gardens, solar power demonstrations, wetlands, wildlife, several shops, and art galleries. One of our favorites is the Whidbey Pie Cafe that brings tribute to the history of the farm with their loganberry pie among many other delicious choices.
Check out the rest of Whidbey's beautiful destinations from this series here.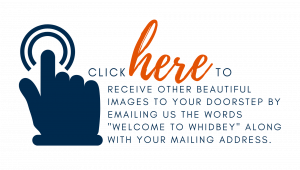 Each month we release a new beautiful image of Whidbey Island. We mail these gorgeous photos in conjunction with interesting tidbits and little-known facts about each image or location to our clients, friends, and family. Follow along. Don't want to miss out? Subscribe below for updates or become part of the family and receive your very own postcard once a month by emailing us the words "Welcome to Whidbey" along with your address to WhidbeyCommunications@Windermere.com to receive your very own copies.
Check out our collection here.