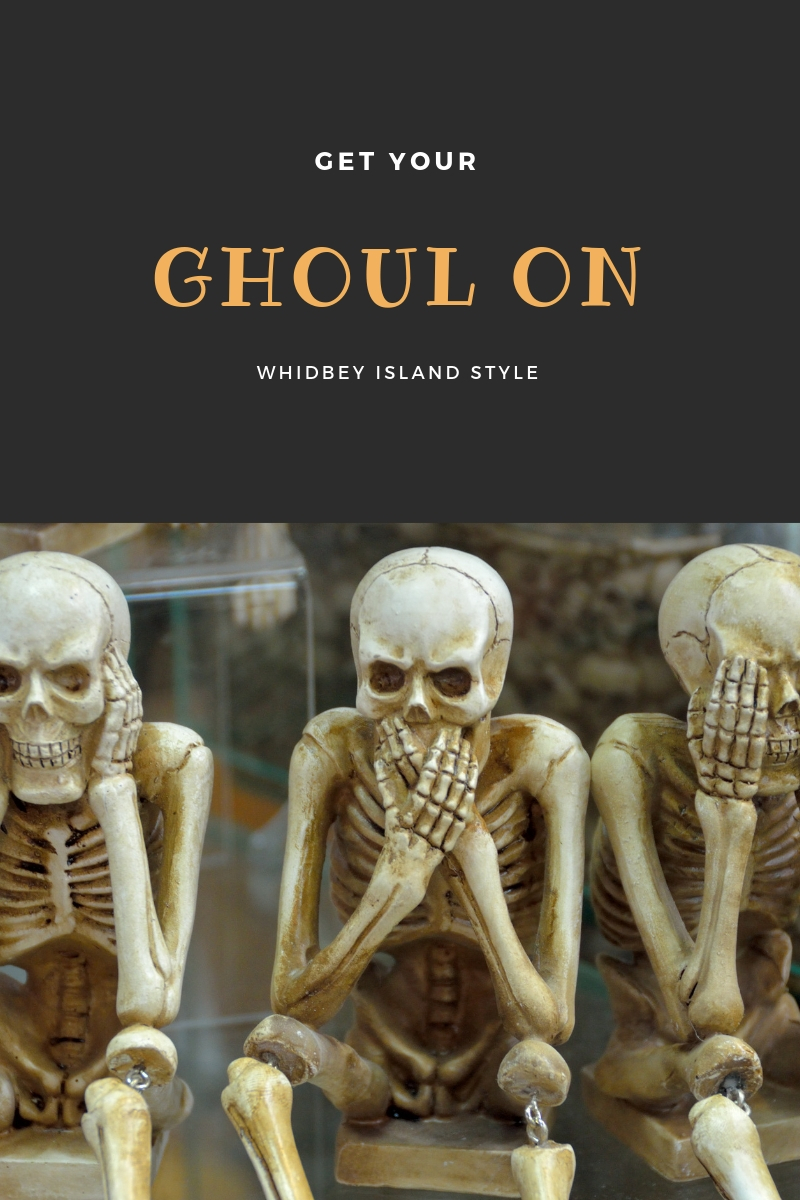 Get Your Ghoul on:
Whidbey Island Style 
If you have found yourself strolling the streets of Coupeville recently, you might have noticed some spooky spirits lurking about. Don't worry! These ghouls aren't out to get you but instead, they welcome in the Halloween season.
View this post on Instagram
October 1st marked the beginning of the annual Haunting of Coupeville. Five years ago the City of Coupeville's Chamber of Commerce decided the town's holiday spirit and Spooktacular events deserved an overarching identity.
Thus, The Haunting of Coupeville was born!
Every year from October 1st – 31st the Haunting includes not only fun town decorations but events that are enjoyable for the entire family!
Enjoy the weekend picking pumpkins and taking trolley rides at Sherman's Farm; but be careful, the barn is haunted!
On the 24th Potterhead's can enjoy a Dark Arts Dinner Party at Front Street Grill complete with appetizers, potions, and maybe even some Butterbeer.
Enjoy exploring Haunted Fort Casey on the 26th-27th where children are invited to participate in Trick or Treat Lane, games, ghost stories and a bounce house.
Coupeville's Great Pumpkin Race on Sunday the 28th serves as a grand finale to the festivities. Watch as participants race their handcrafted pumpkins down front street tin hopes to win the champion trophy.
Young or old, this season holds events that anyone and everyone can enjoy. So get your ghoul on this Hollows Eve in the beautiful town of Coupeville.
View this post on Instagram
For more information about the Haunting of Coupeville visit: www.HauntingOfCoupeville.com
You might also like:
#mc_embed_signup{background:#fff; clear:left; font:14px Helvetica,Arial,sans-serif; width:100%;}
/* Add your own MailChimp form style overrides in your site stylesheet or in this style block.
We recommend moving this block and the preceding CSS link to the HEAD of your HTML file. */