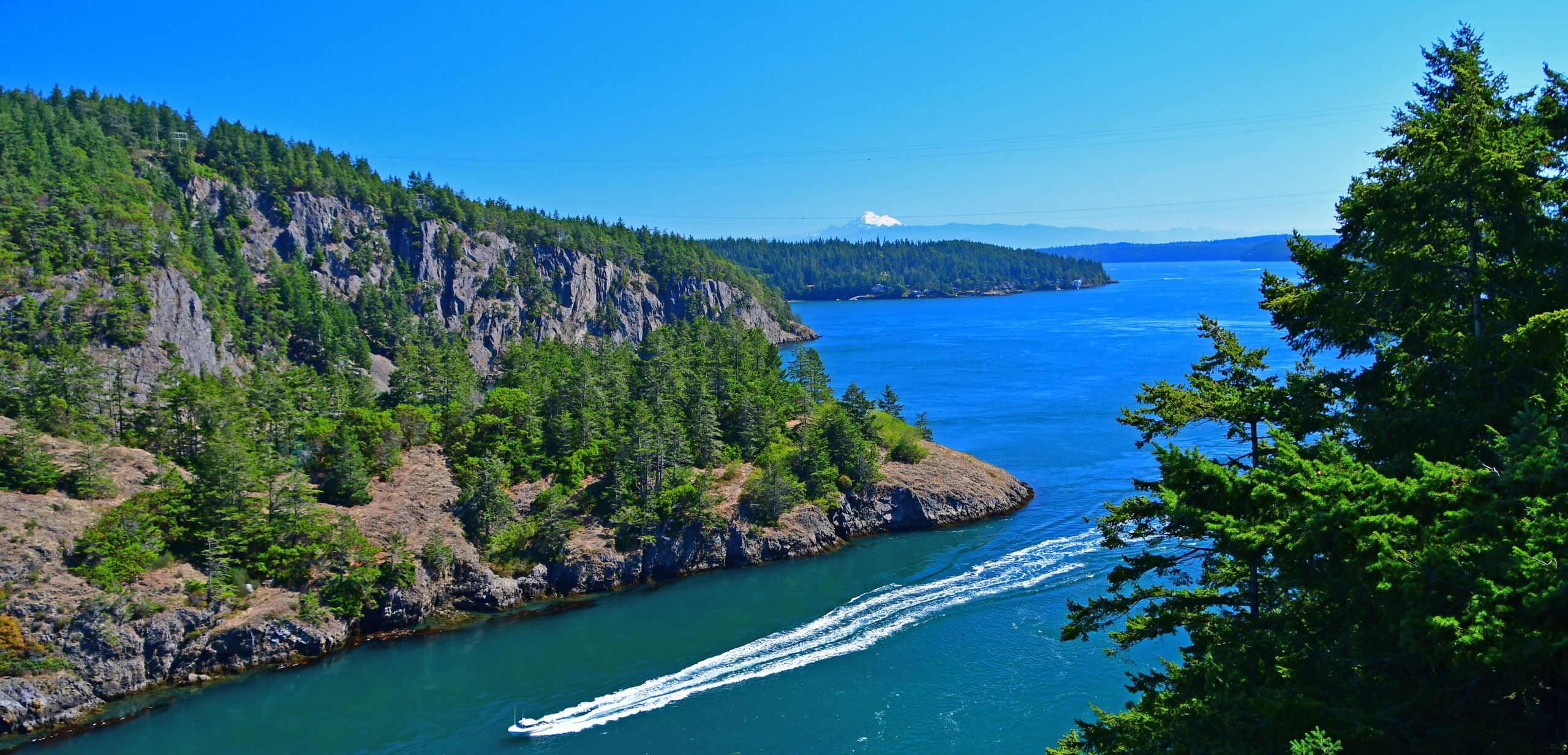 Are you eager to explore the breathtaking islands of the Pacific Northwest? Look no further. Washington State's coastal landscape boasts several stunning islands, each with its distinct charm and personality. From rugged cliffs and dramatic beaches to quaint towns and rolling hills, these islands offer a range of experiences for all travelers. Join us as we dive into what makes each of these islands unique and special.
San Juan Islands
The San Juan Islands are a group of islands located in the northwest corner of Washington, and they are simply stunning! The three largest of the San Juan Islands (San Juan, Orcas, and Lopez) are served by Washington State Ferries and provide most of the tourism, lodging and dining options. These destinations provide a diverse range of attractions and experiences that will leave a lasting impression on visitors. It is worth noting that these islands are particularly popular during the summer months, making them an ideal choice for those seeking a memorable vacation. Therefore, we highly recommend considering these islands for your next trip to the region. If you are a fan of outdoor adventure and scenic beauty, then you will love this place. The largest and most popular island in the group is San Juan Island, which is home to charming towns, breathtaking beaches, and rich history. You can spend your days kayaking, whale watching, hiking, or even visiting a lavender farm. Trust us, this place is nothing short of magical.  You can access these islands from the ferry terminal in Anacortes.
Whidbey Island is one of the largest islands in the state, and it is a real hidden gem. This island is known for its quaint towns, rolling hills, and breathtaking scenery. If you love hiking, biking, and kayaking, then Whidbey Island is the place for you. One of the must-visit attractions on the island is Deception Pass State Park, which features soaring cliffs, breathtaking beaches, and a bridge that connects Whidbey Island to Fidalgo Island. You will want to take many photos here because the views are simply stunning! Traveling south, be sure to visit Fort Casey Historical State Park, where history comes to life. Explore the grounds and see the historic lighthouse and gun battery that once guarded the island's shores. The charming coastal towns of Oak Harbor, Coupeville, and Langley should be high priority destinations on your Whidbey Island adventure. Stroll through the boutiques, cafes, and galleries and immerse yourself in the unique culture of this beautiful island. Whidbey Island is an unforgettable destination that offers something for everyone. Come explore this Pacific Northwest paradise and create memories that will last a lifetime!
Bainbridge Island
Bainbridge Island is located just a short ferry ride from Seattle, and it is the perfect getaway for city dwellers. This charming island is known for its small-town atmosphere, stunning beaches, and incredible outdoor recreation opportunities. Whether you want to hike, bike, kayak, or just enjoy a relaxing day at the beach, Bainbridge Island has something for everyone. One of the highlights of the island is the Bainbridge Island Museum of Art, which features rotating exhibitions of local and international artists, as well as a permanent collection of works by artists who have lived and worked on the island.
Thank you for reading this guide to some of the amazing islands in Washington State. We hope it has inspired you to plan your next adventure to the PNW. With so many islands to explore, there is something for everyone. Get out there and explore the Islands of Washington State – you won't regret it. If you decide to stay, connect with us so we can help make your dream come true.
View this post on Instagram