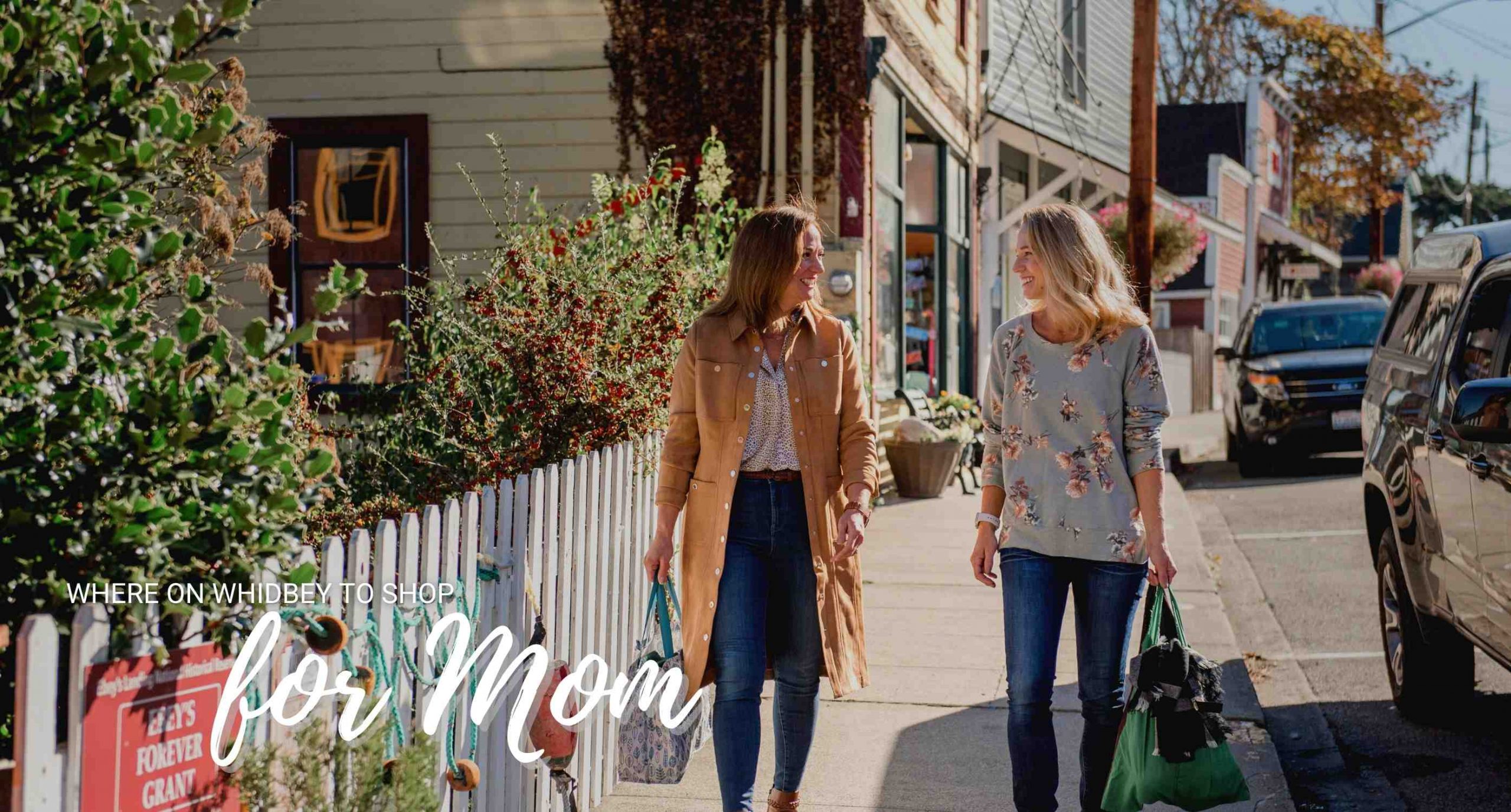 Time is flying by, and Mother's day is right around the corner. If you're anything like us sometimes it can be difficult, not to mention nerve-racking, to find the right gift for the woman who raised you. 
She could prefer a gift with meaning and sentiment or one with a practical day-to-day use. 
While one mother may love a beautiful flower arrangement, another may think of it as a waste. Mothers definitely deserve the extra time it may take to find the perfect gift or sentiment that is as unique as she is.
To help you celebrate your Momma on May 9th, we've put together a list of where on Whidbey to shop for mom so you can give her exactly what she wants!
What better way to support local businesses and show your mother how much you appreciate them and all they do?
Purple Moon – for the Mom who loves a super unique gift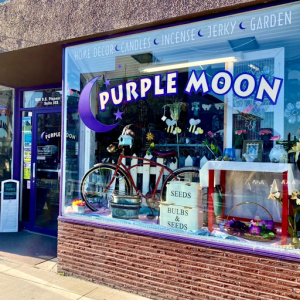 The purple moon is a gift shop located in Oak Harbor. They carry everything from jewelry to home decor and hand soaps. 
Shopping for mom last minute?
Message Purple Moon on Facebook for gift basket options!
Visit Purple Moon on Facebook for more information.
Aqua Gifts – for the Mom who loves it all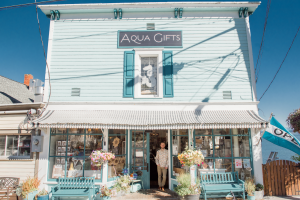 Located in historic Coupeville, and open since 2003, Aqua Gifts offers a mix of gifts including jewelry, accessories, and apparel!
This shop will give you the products you know and some new great finds!
Bayleaf – for the Mom that enjoys food and wine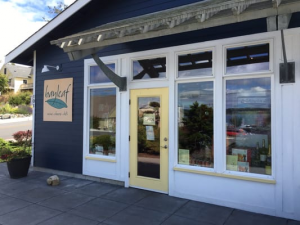 Bayleaf is an enthusiastic gang of food and wine lovers. Your Mother can sit back on Sunday enjoying a glass of wine with the family. 
Looking for a shop that'll make your gift a little more personal? 
Visit Bayleaf at their website to fill out a personal gift form!
Forage – for the Mom that treasures the traditional but beautiful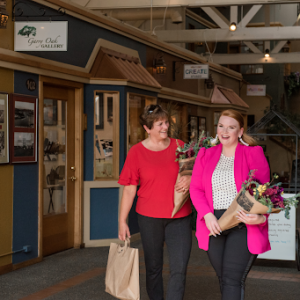 Looking for a place that'll create a beautiful locally-sourced bouquet? 
Forage will handpick the perfect blooms for each one. 
Visit their gallery and see the amazing detail and design put into their work. 
Lexi Ochoa, owner and design principal, has made lovely arrangements for Windermere!
Do you have your own ideas of where on Whidbey to shop for mom? We would love to hear them! Drop a comment below and tell us where else you can pick up a great Mothe's Day gift!
You Might Also Like…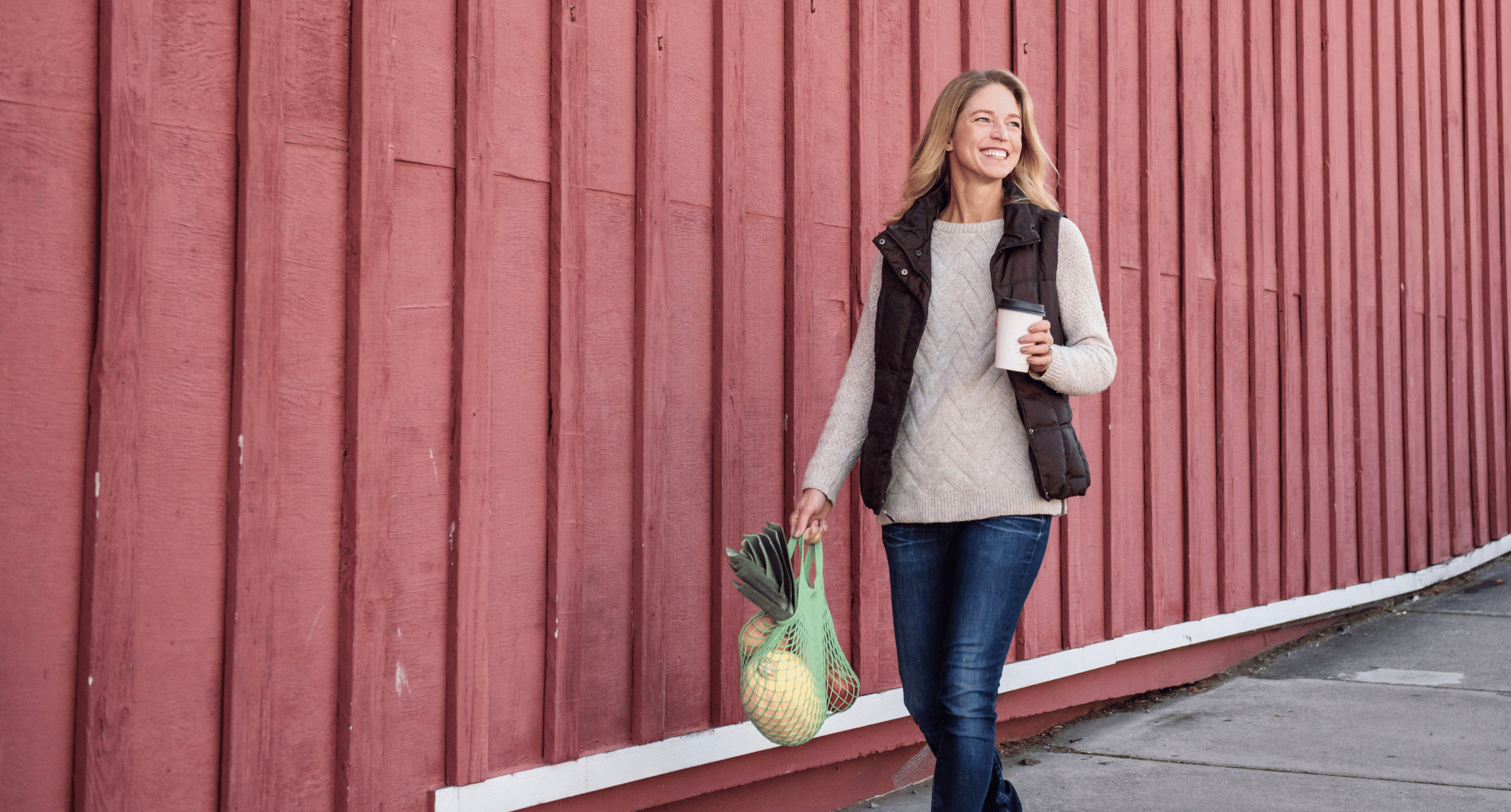 If you were given the task of describing this beautiful island, how would you respond? What would you say? Would you highlight the Navy community of Oak Harbor? Or maybe the vibrant artisan culture? What about the plethora of State Parks that help to preserve our island's beauty? 
We all know any one of these features would be a more than fair depiction of this wonderful oasis we call home, but there is one more description that is often glanced over. 
Farms.
Did you know Whidbey Island is home to over 400 farms both large and small? Fresh fruit, vegetables, livestock, flora, honey – you name it. The agricultural life on this island is incredible and something to be admired. 
That admiration is often reflected in the island's farmers' markets where you can purchase produce grown and harvested by these local farmers. Below is a list of the three main Whidbey Farmers' Markets on the island. 
Coming this summer, for the first year ever, is the Whidbey Island Farmers Market in Oak Harbor! After the dissolution of the Oak Harbor Farmers Market earlier this year, passionate farmers and vendors gathered together to create a new non-profit market for the people of Oak Harbor. They will be a great addition to the Whidbey Farmers Markets!
This year the market will be located in Windjammer park and feature vendors such as Maya Farm, The Case Family Farm, Flightline Franks, and so many more.

As of right now, the market is set to be every Sunday from 11 AM to 3 PM between June to September. 
Stay up to date by following their Facebook Page. 
View this post on Instagram
View this post on Instagram
View this post on Instagram
Established and well-loved, the Coupeville Farmers Market has been selling local produce to islanders for over 40 years. With organizers focused on cultivating an appreciation for community, it's not hard to see why it has lasted for such a long time. 
Frequent vendors include Bell's Farm, North Whidbey Farm, Arbia Pizza, Blanket Creations by Mary, Whidbey Kettlecorn, and many more. 
The market is Saturdays from 10 AM to 2 PM, between April to October. 
To learn more, you can visit their Website. 
View this post on Instagram
View this post on Instagram
View this post on Instagram
Undeniably the largest Whidbey Farmers Market on the island would be Bayview. With approximately 50 regular vendors a week including Blackberry Moon Farm, Lesedi Farm, Julie's Lumpia Hut, and so many more; this market attracts visitors both on and off-island. You do not want to miss a chance to stroll through these stands!
Starting in mid-April and ending in mid-October, this market is 10 AM to 2 PM Every Saturday.
You can learn more and get the exact start and end dates on their Website. 
View this post on Instagram
View this post on Instagram
View this post on Instagram
You might also like: