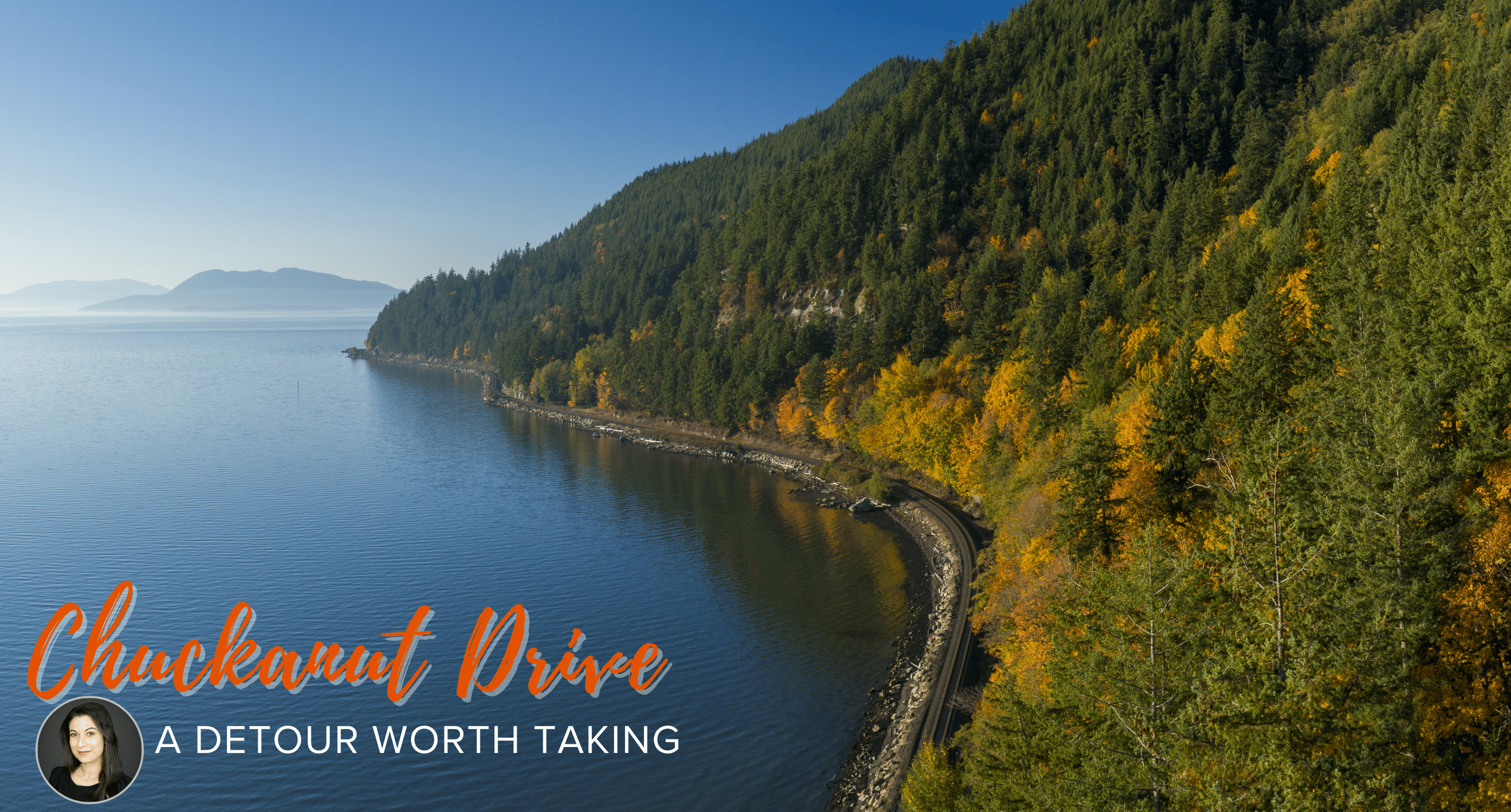 After living in Whidbey Island for a few years I finally decided to venture out and take the cliff-hugging drive along the Chuckanut Drive, a detour worth taking.
SR11 is a 21.28-mile-long highway that serves Skagit and Whatcom counties, in Washington.
I started the drive in Edison, the town of kindness, and made my first stop at the Breadfarm. If you love carbs as much as this Italian gal, you will be in love with this bakery. Founded in 2003, Breadfarm is an artisan bakery focused on the production of rustic loaves of bread and pastries, only using high-quality natural and organic ingredients. I just love their olive baguettes, ham & cheese croissants, herbed focaccias, and thumbprint cookies!
Once leaving the town of Edison I proceeded to Chuckanut Drive to begin my scenic tour.
Here are my 5 top recommendations for the Chuckanut Drive:
Rhododendron Cafe – This is a popular cafe' and restaurant which features a monthly rotating menu', with cuisine from different parts of the world.
Bat Caves Trailhead – A famous trail also known as the Oyster Dome Trail. It is a very steep and densely wooded trail but once you get to the top you will be able to enjoy views of the San Juan Islands and Samish Bay. Fun Fact: The bat caves are home to Townsend's big-eared bats.
The Oyster Bar – You will definitely enjoy an incredible view combined with an amazing lunch. Did you know? The Oyster Bar used to be a shack where oysters were sold to passing drivers.
Taylor Shellfish Samish Farm Store – At this location, they have been growing oysters on about 1,700 acres of Samish Bay tideland for about 100 years. The shop sells clams, oysters, mussels, salmon and so much more.
Clayton Beach – Clayton Beach parking lot is the access point to Larrabee State Park, Washington's first state park in 1915. Larrabee State Park has 2,700 acres with two lakes, a campground, and miles of hiking trails.
I ended my excursion in Fairhaven, a town well known for its frequent festivals and Victorian charm. Filled with lots of artsy shops and delicious restaurants, Fairhaven is a popular tourist destination.
I particularly enjoyed the Iron Rooster Bakery with its traditional pastries, croissants, quiches, and my beloved macaroons!
Have you taken this drive? If so, do you have any recommendations for the next time I go?
Click here https://www.scenicwa.com/chuckanut-drive for more info.
If you enjoyed this blog you might also like: