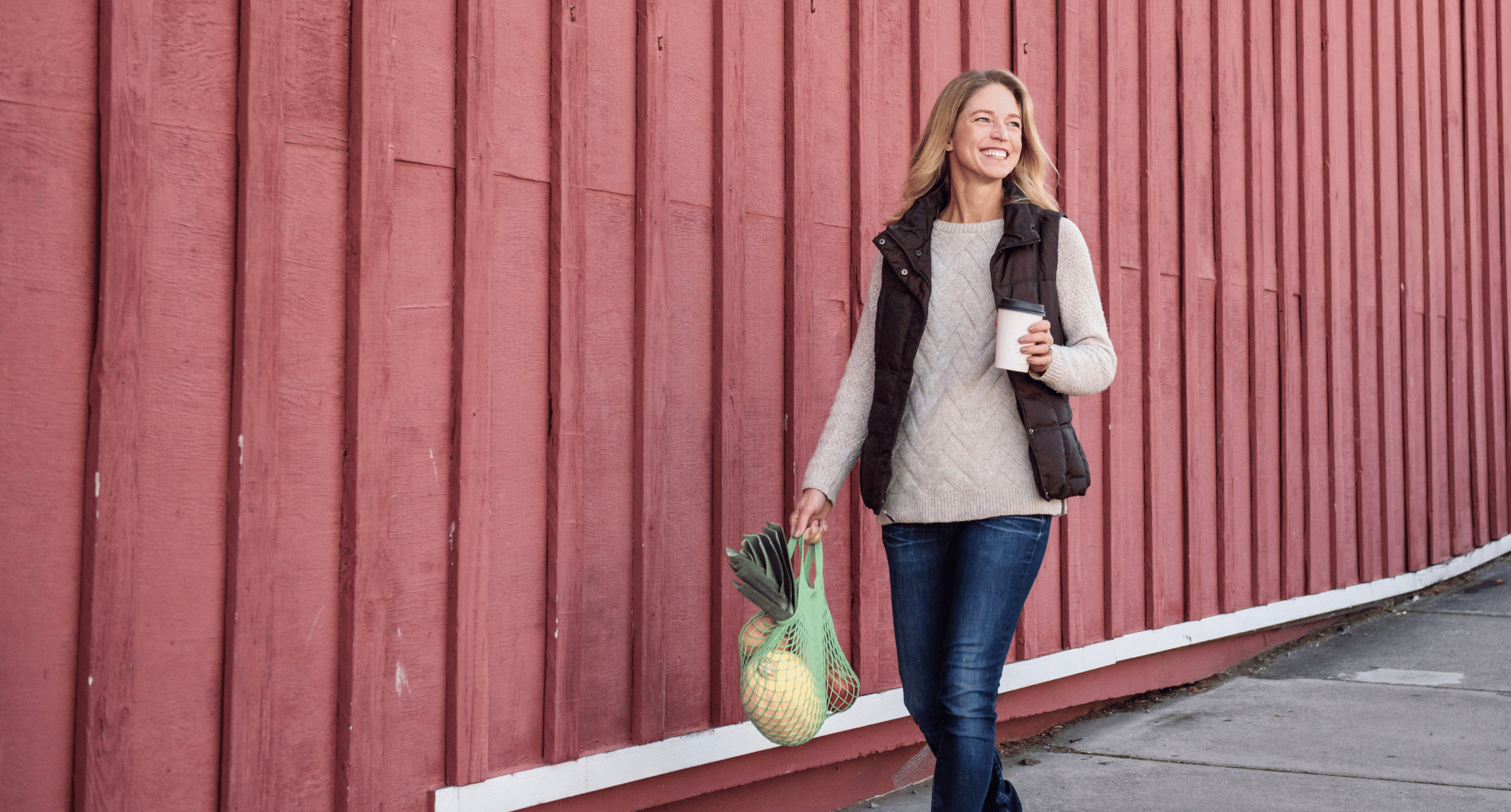 If you were given the task of describing this beautiful island, how would you respond? What would you say? Would you highlight the Navy community of Oak Harbor? Or maybe the vibrant artisan culture? What about the plethora of State Parks that help to preserve our island's beauty? 
We all know any one of these features would be a more than fair depiction of this wonderful oasis we call home, but there is one more description that is often glanced over. 
Farms.
Did you know Whidbey Island is home to over 400 farms both large and small? Fresh fruit, vegetables, livestock, flora, honey – you name it. The agricultural life on this island is incredible and something to be admired. 
That admiration is often reflected in the island's farmers' markets where you can purchase produce grown and harvested by these local farmers. Below is a list of the three main Whidbey Farmers' Markets on the island. 
Coming this summer, for the first year ever, is the Whidbey Island Farmers Market in Oak Harbor! After the dissolution of the Oak Harbor Farmers Market earlier this year, passionate farmers and vendors gathered together to create a new non-profit market for the people of Oak Harbor. They will be a great addition to the Whidbey Farmers Markets!
This year the market will be located in Windjammer park and feature vendors such as Maya Farm, The Case Family Farm, Flightline Franks, and so many more.

As of right now, the market is set to be every Sunday from 11 AM to 3 PM between June to September. 
Stay up to date by following their Facebook Page. 
View this post on Instagram
View this post on Instagram
View this post on Instagram
Established and well-loved, the Coupeville Farmers Market has been selling local produce to islanders for over 40 years. With organizers focused on cultivating an appreciation for community, it's not hard to see why it has lasted for such a long time. 
Frequent vendors include Bell's Farm, North Whidbey Farm, Arbia Pizza, Blanket Creations by Mary, Whidbey Kettlecorn, and many more. 
The market is Saturdays from 10 AM to 2 PM, between April to October. 
To learn more, you can visit their Website. 
View this post on Instagram
View this post on Instagram
View this post on Instagram
Undeniably the largest Whidbey Farmers Market on the island would be Bayview. With approximately 50 regular vendors a week including Blackberry Moon Farm, Lesedi Farm, Julie's Lumpia Hut, and so many more; this market attracts visitors both on and off-island. You do not want to miss a chance to stroll through these stands!
Starting in mid-April and ending in mid-October, this market is 10 AM to 2 PM Every Saturday.
You can learn more and get the exact start and end dates on their Website. 
View this post on Instagram
View this post on Instagram
View this post on Instagram
You might also like: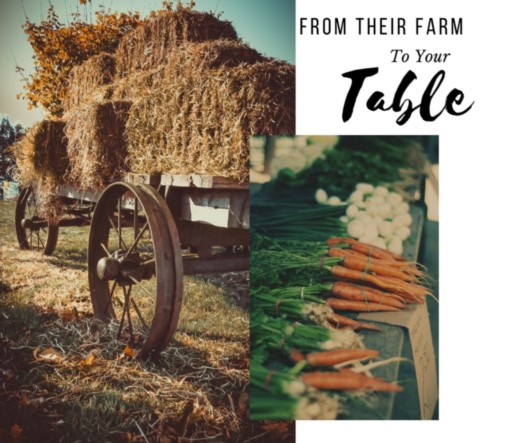 From Their Farm to Your Table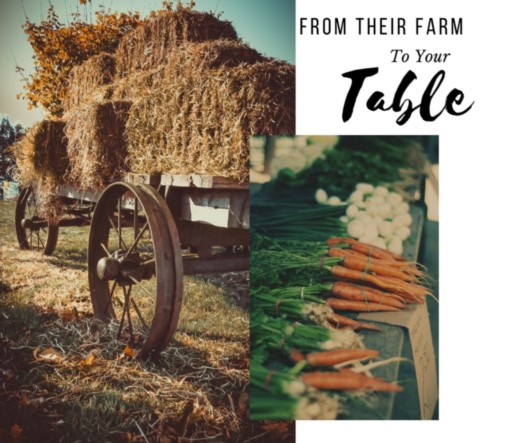 Just like most things nostalgic, many of us can recall our parents or grandparents growing something tasty in a small veggie garden. Remember those little cherry tomatoes that grow and develop into vibrant, juicy, delectable, red balls of happiness that burst in your mouth and send a tingle all the way down to your toes. If you have not been lucky enough to experience this taste and feeling you need to put that on your to do list this summer!
There is just something extra yummy about fresh out of the ground, sun-warmed produce.
You may be a little challenged in the gardening department or more likely just too busy to tend a garden. You may be wishing you could grow your own fresh produce instead of digging through bins at the store for an acceptable looking vegetable from halfway across the world.
If this is you, a farm share may be the perfect solution and an experience that every Whidbey resident should have at least once!
Wait a minute, what on earth is a farm share? (Don't worry, many say the same thing when they first learned about them!)
A farm share allows you to purchase a weekly "share" from a local farm's crop. We are so lucky here on Whidbey to have agriculture and amazing produce farms just minutes away.
Check it out! Some things you should know about how important and special farm shares are…
#1 Eating seasonally tastes better! When you purchase fresh-grown produce, you are receiving crops that change with seasons. Unlike the grocery store, where everything is available most of the year, farm shares are providing you with produce that grows and ripens at different times of the year. Naturally ripened food that doesn't have to travel far tastes different, better…
#2 Get creative & adventurous in the kitchen! With trying new produce comes trying new recipes, experimenting with your new-found veggies, and learning how to cook with the seasons. This is an excellent chance to experience produce you have never tried or may have never heard of before. You may end up with things like arugula, green garlic, beans, beets, broccoli, carrots, chard, pears, apples, strawberries… the list goes on and on!
#3 Support the rural/agricultural feel of Whidbey by supporting our local farmers! By participating in a farm share, you are not only enjoying fresh produce each week, you are supporting a local farmer and the local economy. Farms shares cut out the middle man. Instead of being sent off for packaging and delivery, produce is harvested and put together in a box, basket, or bag for you to take home and enjoy. By paying for your share upfront, the farmer can use that money to purchase seeds, bulbs, and other necessities to keep their farm running, and provide you with high quality produce. Another bonus: knowing how much crop they need helps farmers plan better for the growing season, resulting in less waste!
So, where on Whidbey Island can you participate in a farm share? Several farms in Coupeville, Freeland, Langley, and Clinton participate in Community Supported Agriculture programs (CSA). The growing season typically runs the end of March through November/September, and prices range from $200-$800 a growing season, depending on how large of a selection you want each week. Some of these farms offer fresh eggs, poultry, and pork as well. Each farm has a different process for sign up, payment, and pick up so be sure to check out their website to find out how you can get involved in your very own farm share.
Prairie Bottom Farm- Coupeville
Wilbur & Julieanna Purdue
http://www.prairiebottomfarm.com/csa/
Rosehip Farm & Garden- Coupeville
Linda Bartlett & Valerie Reuther
http://rosehipfarmandgarden.com/data/csa.html
Deep Harvest Farm- Freeland
Annie Jesperson & Nathaniel Talbot
https://deepharvestfarm.com/csa/
12 Birches Farm- Langley
Anna Petersons
https://deepharvestfarm.com/csa/
Ebb Tide Produce- Langley
Blake & Bobbie Mennella
Jack Baars, Whitney Heitzman
https://www.ebbtideproduce.com/services
Full Cycle Farm- Langley
Britt & Eric Conn
http://www.fullcyclefarm.com/food.html
SkyRoot Farm- Clinton
Beth Wheat & Arwen Norman
http://www.skyrootfarm.com/community-supprted-agriculture/
#mc_embed_signup{background:#fff; clear:left; font:14px Helvetica,Arial,sans-serif; width:100%;}
/* Add your own MailChimp form style overrides in your site stylesheet or in this style block.
We recommend moving this block and the preceding CSS link to the HEAD of your HTML file. */