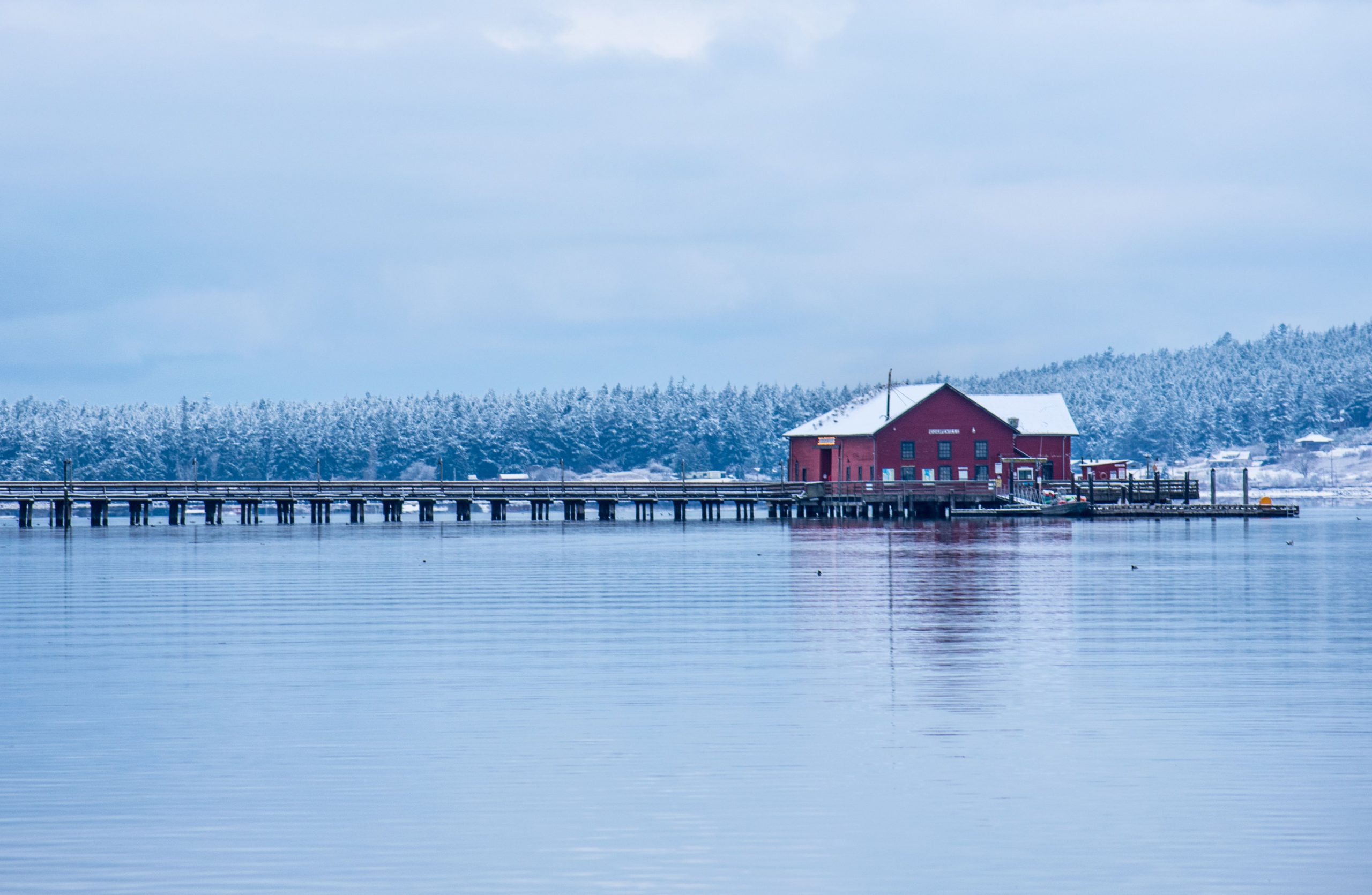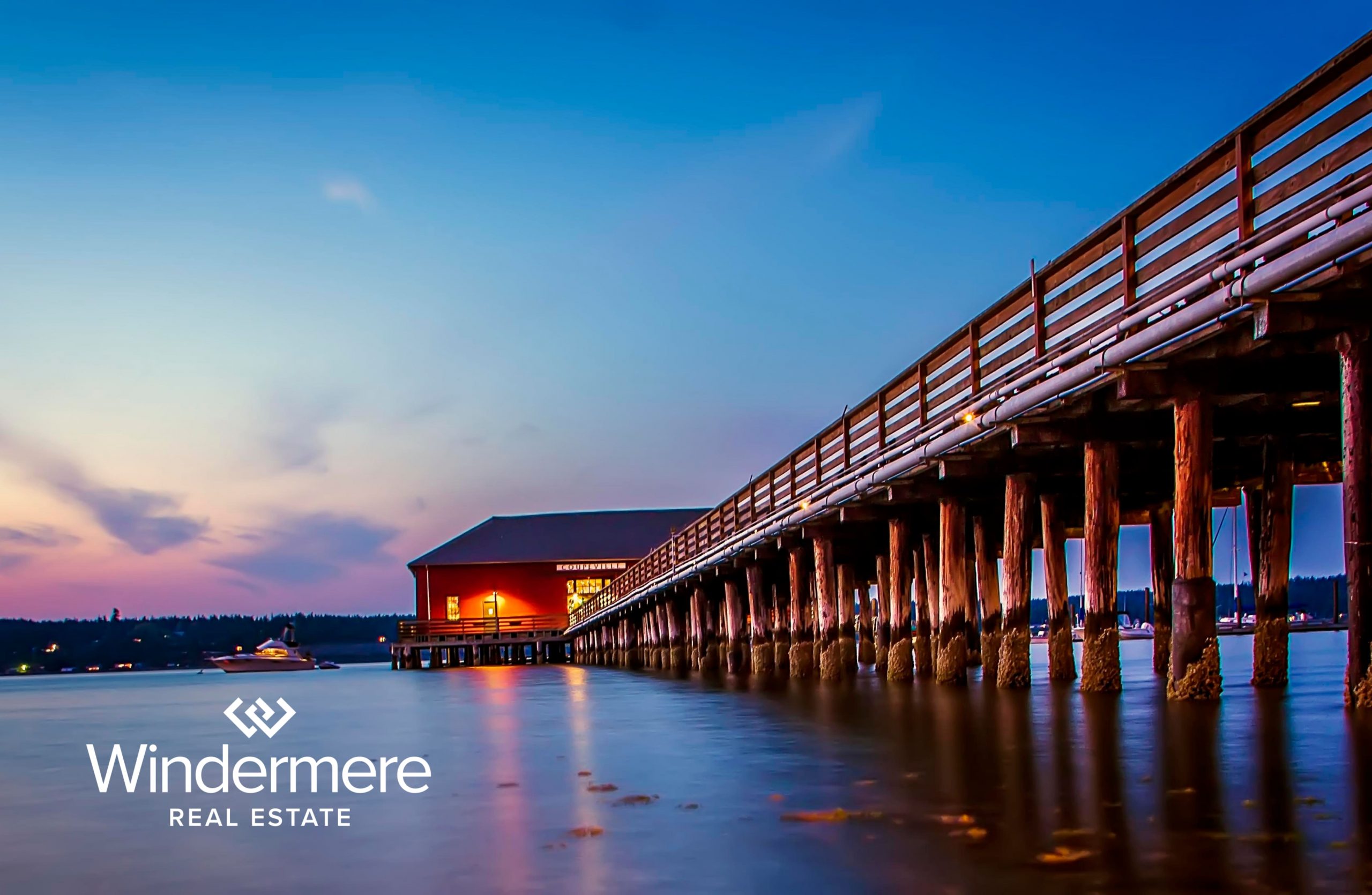 Several small wharfs once reached into Penn Cove only able to be used during very high tide. In 1905 the Coupeville Wharf was built, extending 500 feet to accommodate the increase in commerce due to the activation of Fort Casey. Often referred to as the "Old Grain Wharf", had an important job to do. It was the key to the distribution and storage of grain grown on our local farms, as well as, bringing goods to the island.
Today, the wharf is home to a gift shop, restaurant, coffee shop, restrooms, naturalist display, kayak rentals, and more! It can be a long 500-foot walk to the end, but chances are high of seeing an eagle, fish, jellyfish, sea star, or sea anemones in addition to beautiful water and mountain views.  Kayakers and boaters love making a stop at the Coupeville Wharf. It is a picturesque icon and hopefully, it will stay that way for another 100+ years!
Check out the rest of Whidbey's beautiful destinations from this series here.