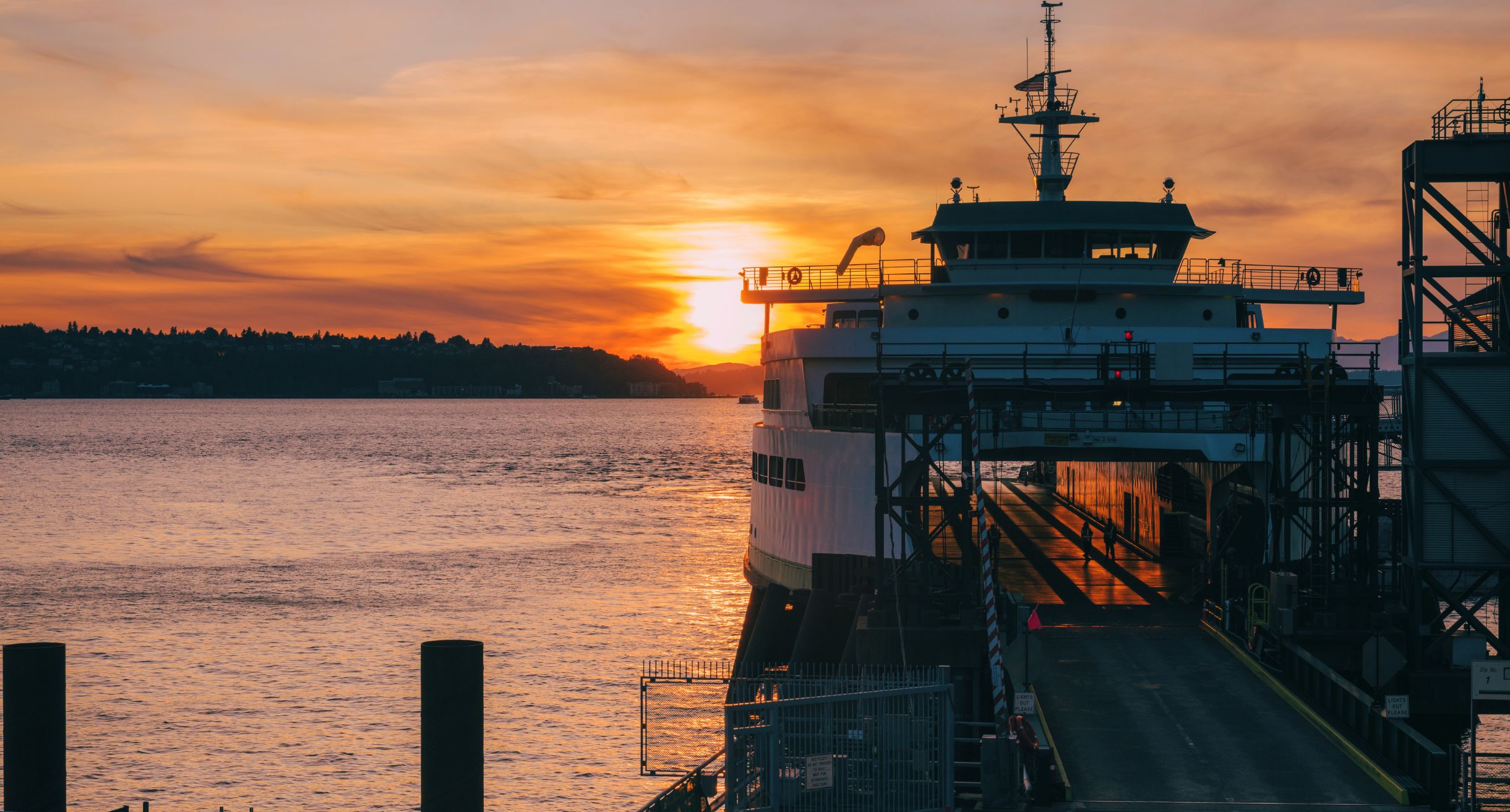 Who says you can't navigate paradise from the comfort of a ferry ride? Our experience when taking a ferry to or from Whidbey Island is that it offers a unique and picturesque experience that is packed with charm and several noteworthy advantages. Follow along to find out the top 10 reasons we suggest you take a ferry the next time you need to cross the water.
Scenic Beauty:
The Washington State Ferries treat passengers to breathtaking views of the Puget Sound, surrounding islands, and the majestic Olympic and Cascade mountain ranges. It's a visual feast for nature enthusiasts and photographers.
Relaxation:
Our ferries offer a peaceful and leisurely mode of transportation. Not only do you not have to navigate the hustle and bustle or sit in stop-and-go traffic to get to your destination, but ferry passengers can unwind on deck, enjoy the fresh sea breeze, or simply gaze at the tranquil waters, creating a serene  and enjoyable journey to your destination.
Convenience:
The ferry system is an integral part of the Pacific Northwest's transportation network. It offers a convenient way to connect Whidbey Island to the mainland, making it accessible for both commuters and tourists.
Time to Unplug:
Depending on who you are, you will either love or hate, the absence of Wi-Fi on most ferries. However, this absence of connectivity encourages travelers to unplug from the digital world, promoting relaxation and providing an opportunity to disconnect, unwind, and take in the spectacular atmosphere surrounding you.
Wildlife Watching:
Keep an eye out for marine life during the journey. It's common to spot seals, sea lions, dolphins, and various seabirds while crossing the Sound. If you get to snap a picture, don't forget to tag us at @windermere_whidbey_island on Instagram.
Community Experience:
Passengers often strike up conversations and share stories while riding the ferries which fosters a sense of community. It's a chance to connect with fellow travelers or engage with locals who cherish their island home. Such an opportunity for learning about the island if you are new here. If you are hoping to learn more about the island or looking for a place to live and aren't currently working with a realtor, connect with us here so we can be your guide.
Adventure Starting Point:
For tourists, the ferry ride to Whidbey Island marks the beginning of an exciting adventure. It is the gateway to exploring the island's charming towns, outdoor activities, and natural wonders.
Child-Friendly:
Ferries are child-friendly, so you don't have to feel like you can't go because you have kids. You can stay in your own vehicle if you choose to do so, however,  many ferries offer play areas and tables for kids. In fact, the experiences of riding a ferry can offer opportunities to teach children about marine life and navigation.
Cafes and Dining:
Many ferries feature cafes or dining options where passengers can enjoy a meal or snack while taking in the views.
Sunsets and Sunrises:
This might just be one of our favorites. The early morning and evening ferry rides provide an opportunity to witness stunning sunrises and sunsets over the water, creating magical moments for travelers. We highly suggest you experience a sunset or sunrise ferry ride at least once in your life time.
In essence, taking a ferry to or from Whidbey Island is not just a means of transportation; it's an experience that adds to the overall allure of the island, combining convenience with a touch of adventure and a generous serving of natural beauty. Click here to check out the Washington State Ferries schedules and to book your next ride.  If you have fallen in love with Whidbey and are considering staying connect with us here.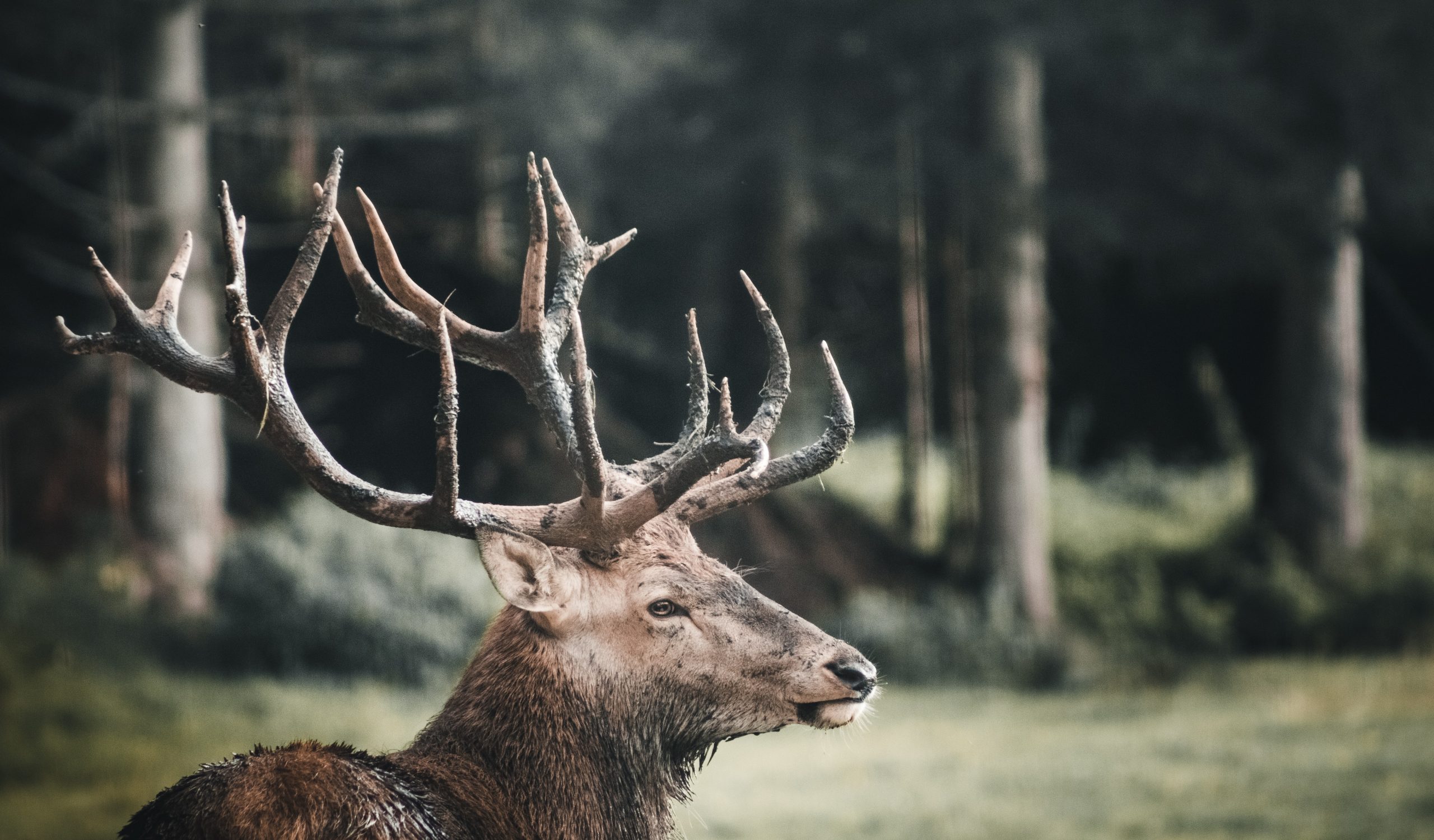 Have you ever been standing there admiring your gardens when a deer walks in and decides it is time for lunch? So have we.

They are the wild and majestic creatures of Whidbey Island, often found in the peaceful pastures of Ebey's Landing or beneath the cooling tree shade of the state parks. They are elegant, graceful, mesmerizing… and frankly a pain in the arbor.
Oh deer, oh deer, oh deer.
Don't get us wrong, we LOVE our Whidbey Island deer and are grateful to live in a place where wildlife feels welcomed. However, if you've been working hard cultivating that garden all year long, the last thing you are interested in is a handful of fauna munching on the fruit of your labor. To top it off, deer can carry ticks with Lyme disease which can be extremely harmful to both humans and their dogs.
Sorry Bambi, but no one messes with mans' best friend.  
We've done a little research and decided to give you a hand with those pretty, yet pesky visitors.
5 pro-tips to get the grazers out of your garden.
Cut 'em Off! – It might seem like the most obvious solution, but fences are always a great first step to keeping out unwanted guests. Although deer are great jumpers, the additional effort required might just be enough of a deterrent. < We're all a little lazy.
Don't Plant Tasty Treats – Deer LOVE plants rich in nutrients, moisture, and basically anything else your doctor said you should eat more of. This includes almost all produce plants as well as leafy ivy and bright, water-filled flora. Instead of these, try planting pungent flowers like lavender with greenery that is thorny, hairy, or prickly. You can also use these less desirable plants as a natural barrier for the tastier ones. If all deer see and smell is lambs' ear and snapdragons, odds are they won't investigate much further.
Let Rover Out More – Chances are your dog is like most others and DOES NOT see grazing deer as welcome guests. Barking dogs are a big deterrent for deer. Who wants to eat with someone yelling at you? Eventually, the deer will likely decide your home isn't a safe place to eat and won't return.
Shine a Light on the Situation – Deer are more skittish than the commitment-phobe you dated in college. Installing motion-sensitive floodlights can often leave a deer stunned and anxious to get away as fast as they can.
Live a Little! – Although we might find them beautiful and nice to look at, deer aren't that excited about us. Chances are if a deer sees you out and about in the yard they will simply turn around and find someone else's garden to plunder. So, get outside more! See this as an opportunity to re-imagine your yard and incorporate more outside living space. Your health and your hydrangeas will thank you.
You might also like: