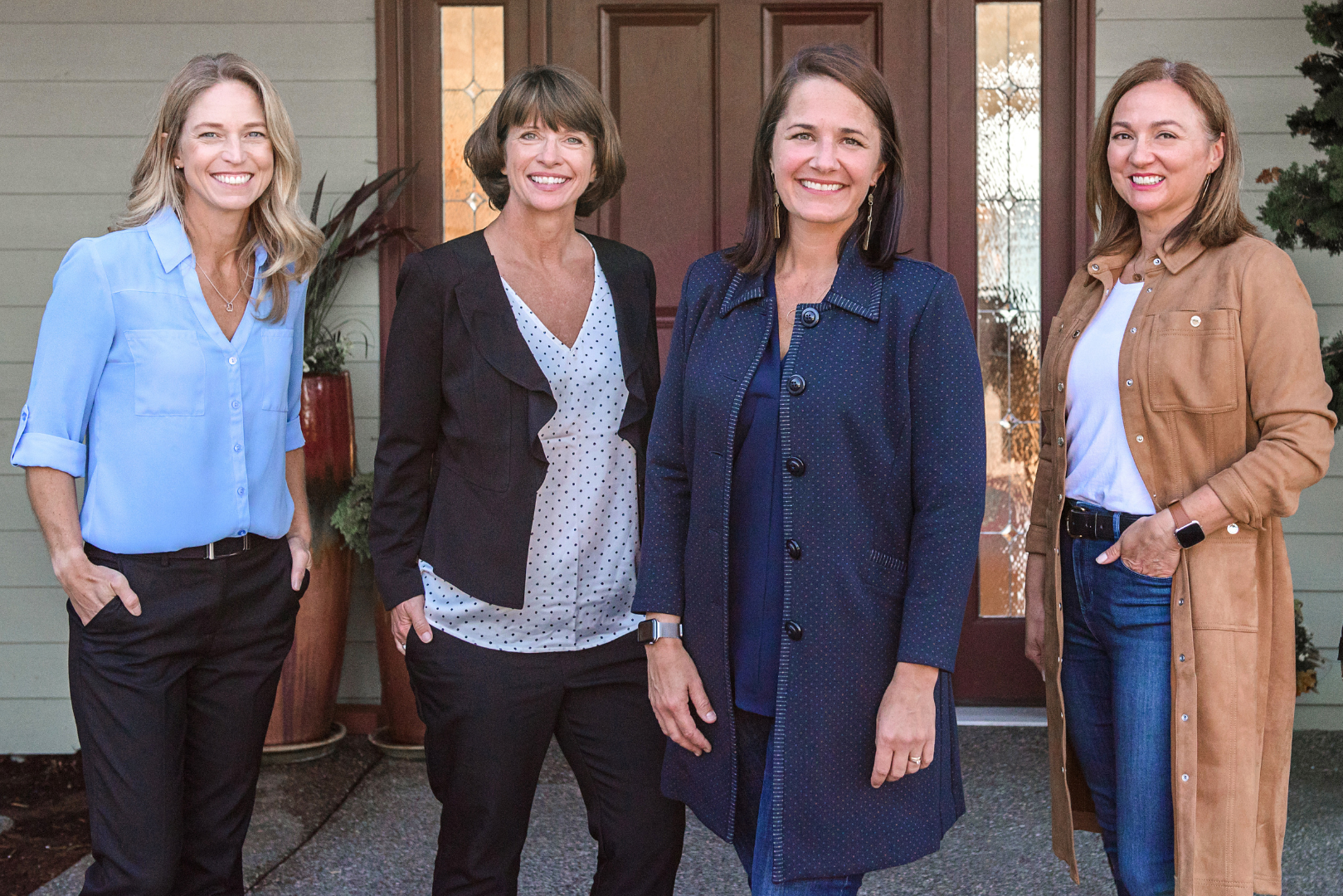 Happy International Women's Day!
International Women's Day is a global day meant to celebrate the achievements of women across the world and call to action greater gender equality. This year we wanted to celebrate the day by highlighting just a few phenomenal women-owned businesses on Whidbey Island, starting with our own brokerage owner – Kristen Stavros!
Windermere Whidbey
|
 32785 WA-20 #4, Oak Harbor, WA 98277

Kristen Stavros is the Co-Owner of Windermere Real Estate Whidbey Island. After spending years as an agent and then managing broker, Kristen stepped into the new role as owner in 2019. Since then she has been the spearhead visionary for the Windermere Whidbey brokerage as well as inspiring change and diversity among all of Windermere. 

Ada Moseley is the owner and head stylist for CreAda's Hair and Wig Salon. With over 20 years of experience in the industry, she is a stylist that provides the highest level of hair care and knowledge to her clients.
Bayshore Chiropractic
|
840 SE Bayshore Dr # 101, Oak Harbor, WA 98277

Dr. Dawn is a much-loved and respected chiropractor on Whidbey Island. With over 20 years of experience and genuine compassion for her clients; she provides outstanding quality service that is hard to find elsewhere.  
Frida's
|
721 SE Pioneer Way, Oak Harbor, WA 98277

Naomi Gamboa Schneider is the owner and operator of Frida's Arts & Craft store. She has a deep passion for creativity and talks readily about how her store, which features all kinds of great paper and art supplies, is the realization of a long-held dream.

Aaron Wiley's Seaside Spa and Salon is known for being a place of deep relaxation and joy. With a number of stylists, nail techs, massage therapists, and estheticians; Seaside Spa and Salon's repertoire of services is sure to impress.

Ms. Jackie had nothing more than two cast iron pots, a tent, and a vision when she started the now-beloved Orlando's Bar and Southern BBQ. Whether you're looking for the best-grilled catfish on the island or just a friendly upbeat atmosphere, Orlando's is an establishment you do not want to miss.
3 Sisters Market
|
779 N Holbrook Rd, Coupeville, WA 98239

It is honestly hard to imagine Whidbey Island without the multi-generational 3 Sister's Farm. In 2013, Roshel and her sisters added to their legacy when they opened 3 Sister's Market which is dedicated to offering customers the best selection of products from the most local sources. 
Little Town Cottage
| 851 SE Pioneer Way, Suite #102 Oak Harbor, WA, 98277

Maria Rodriguez is the founder and visionary of the incredible soap shop, Little Town Cottages. With a dream to build a business she can pass down to her children, Maria started her store in 2018 by selling home decor, gift ideas, and body products. The community fell in love with her creative soap creations, and she now has expanded her store.

Jennifer Bachmann is the owner and operator of Coupeville Front Street's Collections Boutique. This quaint store, situated in a historic 1887 building, carries a variety of clothing lines, jewelry, accessories, and baby gifts for consumers. 
Forage
| No Physical Location

Anyone who has seen a bouquet by Lexi Ochoa knows this woman has an absolute talent for floral arrangements. Lexi's bouquets are not only stunning, but they also are locally sourced. Forage uses small farms, gardens, and found flowers as much as possible in her arrangements which make them unique and last a great deal longer than other bouquets.
Map to Woman-Owned Businesses on Whidbey:
If you enjoyed this blog you might also enjoy reading: