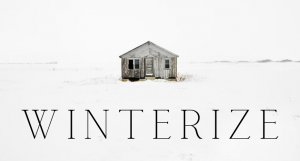 Winterize
Have you been outside lately? There has not been a coatless day in WEEKS and the trees downtown are one harsh wind away from officially being bare.
The point is…it's cold.
We all know the drill here. We put away our summertime flip flops in exchange for wool socks and thick boots. Our tank tops get pushed to the backs of our closets as sweaters emerge. Winter is coming and we are preparing our closets accordingly.
But how are you preparing your home?
It's hard to imagine failing to maintain the greatest investment we've ever made yet every year a shocking number of homeowners fail to do basic winterization tasks. Some don't even know that they should! To lend a helping hand here are the Top 5 Winterization Tasks you should do every year.
Clean out the gutters
Those beautiful fall leaves we've been watching descend so gracefully from the sky are the same ones descending into your gutters. Although that might not mean much now, when the temperature dips down to freezing it can mean a whole lot. Water unable to escape the drains due to fallen leaves expand as it freezes. This can cause gutters to become damaged or pull away from the house. Eventually these become overhead hazards that threaten to fall from above.
Cleaning your gutters may not be fun, but it is vital and pretty easy. Simply grab a ladder, some work gloves, a trash bag, ang get to work! You'll probably find it goes faster than you ever imagined.
Flush irrigation systems
If you have a sprinkler system for your home, it is of the utmost importance to have the lines professionally blown out before the cold hits! As we talked about with the gutters above, when water freezes it expands. This is bad news for those underground pipes! Frozen water that expands within irrigation pipes can cause pipes to crack or burst destroying your system and your yard. Below are some local companies certified to service irrigation systems:
Precision Plumbing and Backflow Testing | 360-914-0321
Everflow Irrigation | 360-840-4793
GCF Backflow Services | 360-320-9871
Evergreen Landscape & Maintenance | 360-679-2363
King Water Company | 360-678-5336
Cover outside faucets
Going hand in hand with blowing out that sprinkler system is covering ALL outside spigots. BURSTING PIPES! It's a very real issue that can cause thousands of dollars in property damage. Luckily, covering your pipes can be as easy as going to your local hardware store and picking up one of the below faucet covers. They are extremely easy to install and if you are even a little concerned we have found a helpful video to guide you through!
Fertilize the lawn
Winter months seem to only to bring with them frost and death. Luckily, that doesn't have to be the story for your lawn. Winter fertilizer helps your grass recover from minerals lost in the scorching summer sun and stock up on the nutrition it needs to withstand the cold winter months. This will prevent it from dying away when spring hits.
However, living on an island brings with it special considerations when it comes to fertilizing your lawn. Traditional fertilizers often contain high amounts of hazardous chemicals such as zinc, lead, cadmium, chromium or sometimes even arsenic. The risk of these chemicals is only elevated with the addition concern of their runoff into the Puget Sound. Living on Whidbey increases this risk drastically even for the most centrally located island properties. That's why we highly suggest using eco-friendly fertilizers such as Milorganite's Slow-Release Nitrogen Fertilizer which you can pick up Home Depot today!
Replace weather stripping
Every year countless sums of money are spent on the excess heating required to keep our homes warm in the winter months. But is all that money necessary? You'd be shocked to learn all the different ways in which the sacred warm air inside escapes from your home. Although some of these issues require big solutions like reinstalling insulation in your roof or switching to a better heating system altogether; quite a lot can be done in simply replacing some of your weather stripping around the house!
How long has the weather stripping along your exterior doors been there? Since you've moved in, right? Well every time that door opens and closes there is a little more wear to the stripping and after a few hundred passages it's no wonder it starts to give way.
Replacing weather stripping is easy and relatively cheap! Check it out:
You might also like: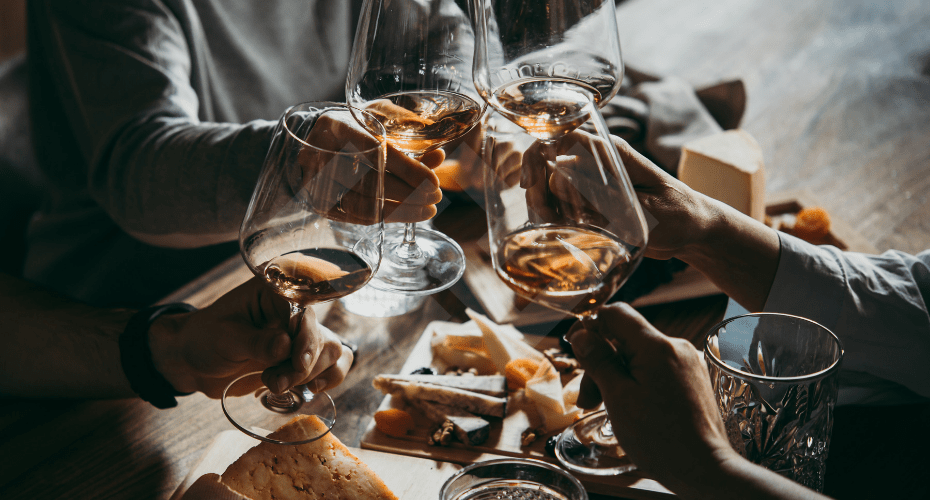 Whidbey Island Wineries & Distilleries
"With intriguing accents of spice and musty earth [and] a gripping mouthful of tannins dance on the lengthy finish."
These are the words used to describe Spoiled Dog Winery's Estate Pinot Noir. If you are a fancy wine connoisseur, you probably knew what all of those words meant. Or maybe that entire sentence was gibberish to you.
Luckily, expertise is not a requirement for enjoyment when it comes to wine. This is evident annually with the "Autumn on Whidbey Tour" when people from all over and with all levels of wine knowledge flood the tasting rooms of local wineries to make memories. The tour is filled with friends having fun, amazing wine, and local art displayed in every tasting room.
Hosted by the Whidbey Island Vintners and Distillers Association, this year's Autumn on Whidbey tour is widening it's horizons by also including some local spirits! This expansion helps to include individuals interested in participating, but not really interested in wine. It also provides recognition and traffic to some pretty great local distilleries.
Below are some of the Wineries and Distilleries participating in this year's tour that we had the pleasure of visiting:
Holmes Harbor Cellars 
 
When you think of vineyards and wine tours, do you think of gorgeous Italian villas overlooking expansive acres of grape vines? If so, Holmes Harbor is the place for you! This locally owned winery opened its doors in 2008 with the hope of blending art and science to create some of the most incredible wines on Whidbey. This blend is evident both in their wine and in their tasting room which has the facade of a beautiful authentic villa while proudly displaying their fermentation tanks within. You can't help but feel like you are about to have the best weekend of your life when you enter this incredible space.
Mutiny Bay Distillery 

You are going to LOVE this mom, pop, and son distillery. After retiring as pharmacists Rod and Kathy Stallman utilized their deep understanding of chemistry to create spirits that ignite your imagination. With the engineering innovations of their son Scott, this trio created what can only be described as a dream line of liquor distilled from almost exclusively local ingredients. Their love and passion for their craft is evident from the moment you enter the tasting room. They love walking people through their selection of spirits and their process. You do not want to miss this stop on the tour!
Spoiled Dog Winery
As one of the most established and favorited wineries on the island, Spoiled Dog is without doubt a real treat to visit. Approaching the property guests are enveloped in trees that open suddenly to acres of vineyards and one of the most charming farm style buildings on Whidbey. Walking in one is immediately met by friendly tasting room staff standing in front of countless barrels of aging wine. The staff are knowledgeable and eager to help. Their selection is incredible and nothing beats the view of the vineyard with tall evergreens in the background.
This year's Autumn on Whidbey Tour is November 9-10. Tickets can be purchased in advance for $25 or $30 day of the event. You can purchase yours here!
You Might Also Like: