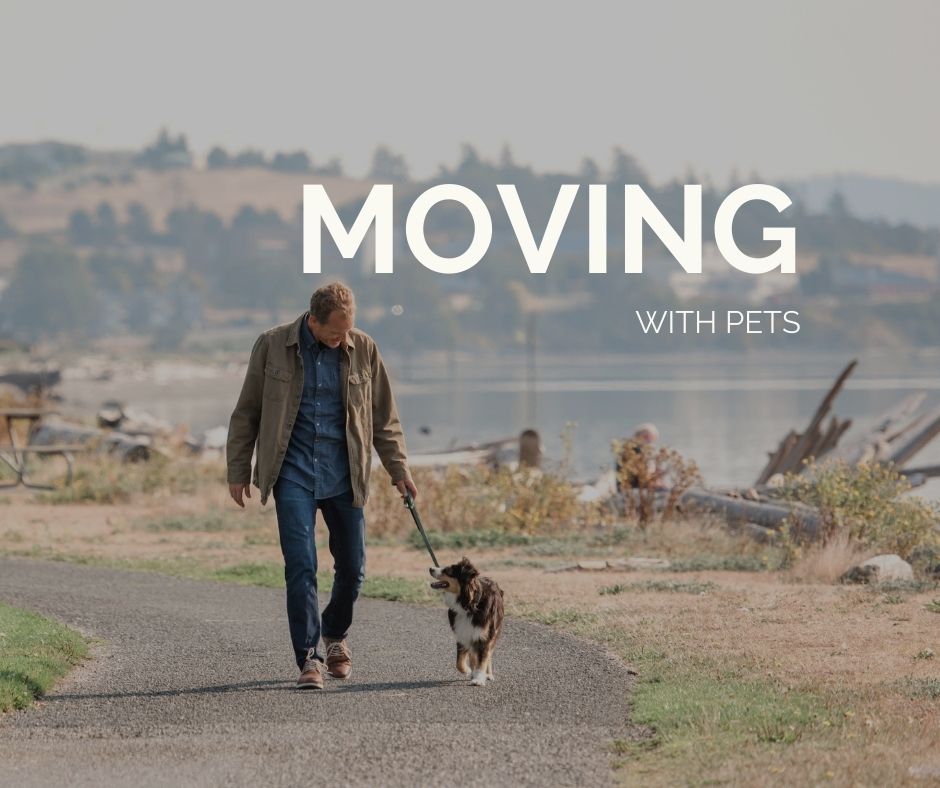 We all know moving can be stressful…
but have you stopped to consider how a move can affect your pets?
Here are a couple of suggestions to consider while moving to help make the transition easier on both you and your pets.
Contact Your Vet:
Let your pets' vet know that you will be moving. Your vet can provide you good information on the best way to move with your pet and make sure you have enough medications for the duration of the trip. They can answer any questions you have and they might even be able to help you find a good vet in your new location if you are moving out of the area. Do not forget to get your pet's records before you move.
Best Friend's Veterinary Center
33285 WA-20, Oak Harbor, WA 98277
(360) 679-6796
North Whidbey Veterinary Hospital
1020 NE 7th Ave #4, Oak Harbor, WA 98277
(360) 679-3772
107 S Main St, Coupeville, WA 98239
(360) 678-6046
Central Whidbey Veterinary Services Inc
771 Patmore Rd, Coupeville, WA 98239
(360) 678-1881
Create a Moving Kit:
Gather supplies to keep your pet comfortable during the travel and supplies on hand for the first several days of unpacking.
Pet food
Food, Water, and Bowls
Medication
Grooming tools
Toys
Blanket
Poop Bags
Leash
Treats
Documentation and a picture
The Day of Packing:
Our pets feel anxieties, just like we do when things change around them. It is best during a move if you can keep them away from all the action. A simple option is often putting them in a kennel or letting them stay with a friend. If you cannot or do not want to do either of those; try making a quiet room in the house where they can safely stay away from all the hustle and bustle. It is also important to check on them often and try to walk them when you normally would.
Things to remember:
Make sure they have enough ventilation
Make sure they are not too hot or too cold
Make sure they have enough food and water
Let them have some toys
 
Taking Your Pet With You:
When possible, it's best to travel with your pet to curb their anxiety. There are a lot of factors to consider when deciding the best way to transport your pet such as their age, temperament, size, and species. Regardless, it's always important to ensure your pet's safety when traveling which is why we have included a few links below with helpful pet gadgets.
Do Not Go Off-Leash in Unfamiliar Areas:
Remember that new locations mean unfamiliar areas. If your pet gets out while traveling they might get lost. Additionally, when you get to your new home it is important that you take the time to be with your pet to discover the new area so they don't get lost and can find there way back to their new home. This is also an important reason to bring documentation and a picture of your pet with you in case they get lost.
Introduce One Room at a Time with Familiar Items:
Consider setting up one room first with familiar items for your pet to stay in while you prepare the rest of the house. Give your pet a lot of attention and slowly introduce them to each new room giving them plenty of time to adjust to their new surroundings and familiarize themselves with the new setting. You also might consider crating them when you leave them alone for the first few weeks. New environments can cause pets to break house training.
Things to do When You Get to Your New Location:
You might also like: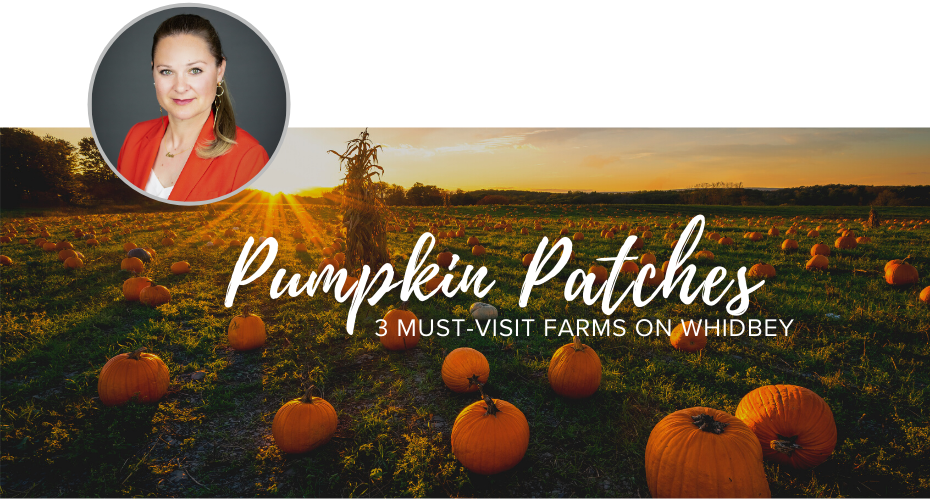 One of the very best things about autumn on Whidbey Island is being able to support all of our local farmers! Whether you're looking for a Whidbey Island pumpkin patch recommendation or you're new in town and want to start a tradition, you'll find 3 excellent choices right here:

The Farm Stand at K & R Farms
Located at 36699 SR 20 Oak Harbor, Washington
Every Friday and Saturday night throughout October, you can embark on The Farm Stand's Flashlight Corn Maze. The maze is open from dark until 10pm and is free for customers with a purchase. (A limited number of flashlights are available to rent if you don't have one.) RSVP on Facebook here so you don't forget! You can also stop by for fresh produce and of course, make time to go for a walk in the pumpkin patch.
Case Farm
Located at the end of Case Road Oak Harbor, Washington
Case Farm has been around since 1898, and they have been proud farmers for 5 generations now. This year they started a farm stand at the end of the pavement on Case Road where they sell an assortment of produce. 
You can even stop by just to say hello to their animals (cows, turkeys, ducks, chickens, cats, and dogs)! Enjoy picking out a pumpkin in their field or buy some harvest decor and fresh fall produce while you're at it. Little ones can take a turn at a toddler-friendly bale maze.
Case Farm also hosts educational visits for school and preschool groups to teach them about farming—visit their Facebook page for contact info!
View this post on Instagram
Sherman's Pioneer Farm
Located at 46 S Ebey Rd Coupeville, Washington
Established all the way back in 1852, this Whidbey staple shines extra bright when October comes around. Visit Sherman's Pioneer Farm to stock up on pumpkins, edible squash, and gourds; go for a trolly ride to the pumpkin patch; pick up fresh pies and other baked goods; visit their cows, and more. In previous years they've had a hay bale maze and a haunted house too—and of course, there are photo ops around every corner!
View this post on Instagram
View this post on Instagram
Written by:
If You Liked This You Might Also Like: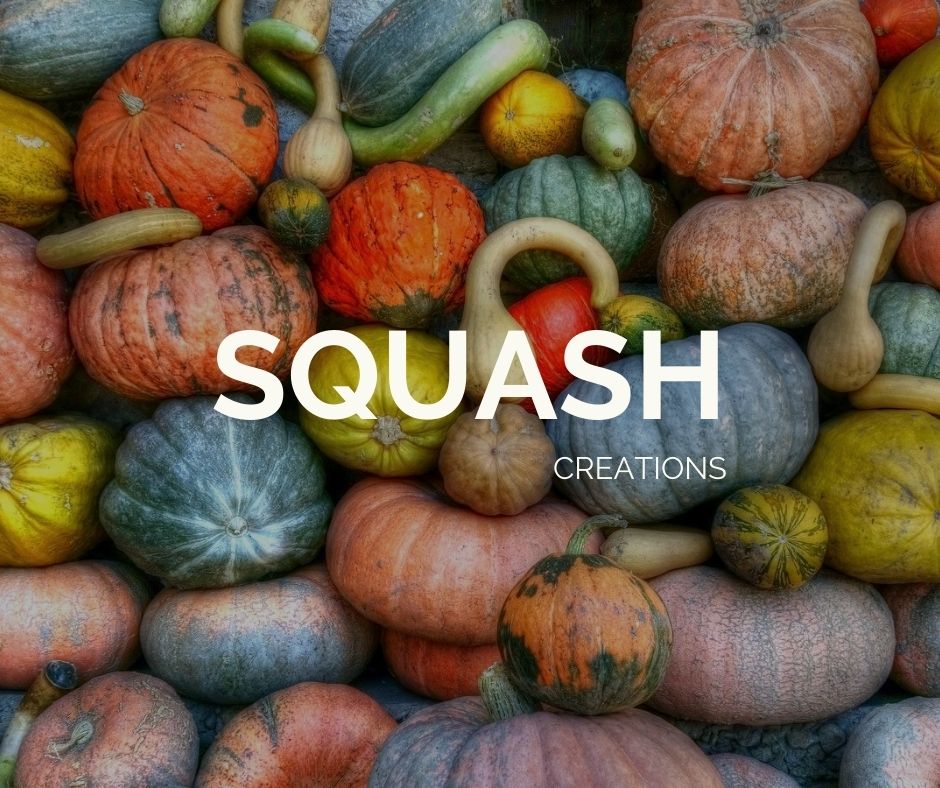 It is that time of year when the fruits of our labors begin filling up not only our dinner plates but also become an integral part of beautifying the spaces around us. You guessed it, we are talking about SQUASH.
If you are anything like some of these green thumb agents, you have spent the past several months pouring your heart and soul into your garden prepping to produce these beautiful and tasty gems. But it is quite possible that you now have so many you do not know what to do with them. If that is the case keep reading for places you can donate your extras…. like my office.
Perhaps you are more like those of us that take advantage of the local Farm to Table programs our local farm community has to offer. You may have begun to receive these tasty treats in your special boxes. Keep reading to discover one of my favorite recipes.
BUT….maybe your most like me and you are… "Growing them…well… in the grocery store". Let's be honest autumn is my favorite time of year, but I wasn't blessed with a green thumb. I am more like a big kid eagerly waiting for Shermans Farm to open so I can enjoy the full experience of finding the perfect squash for tonight's dinner. I like sipping my warm cup of cider while riding on the tractor taking in the beautiful Whidbey farm views and snapping pictures of my kids next to the biggest pumpkins they can find.
Regardless of who you are, there is one thing we all have in common this season. We will all come into contact with SQUASH!
The majority of people will likely only use them as decorations, and that is ok. There is no denying these power-packed veggies are beautiful and studies show that sprucing up the space around you will make you feel happier. So, first things first…
Let's Get Crafty:
CENTERPIECE
It can take as little or as much creativity as you desire. Place a variety of squash together with some leaves, flowers, candles, or acorns to spruce up your gathering space. For more inspiration follow one of our favorites local to our area: Erin Benzakein, founder of Floret. Floret is a Skagit Valley family-owned farm and seed company and New York Times Best Selling Author of A Year in Flowers for tutorials on arrangements.
OVERSIZED ACORN WITH ACORN SQUASH
Supplies you will need:
Hot Glue Gun
Hot Glue
Twine
Acorn Squash
Begin by placing a dab of glue at the top of your squash. Make a loop in the twine and attach the top of your squash. Place glue around the top ¼ of the squash and being laying your twine in a circular motion starting at the stem and continuing down to a ¼ of the squash, carefully laying each layer of twine up against the last.
---
For the Tummy:
Most importantly, squash provides a plethora of nutrients for our bodies. It is quite literally called a power-pack veggie. They are high in Vitamin A, B6, and C, folate, magnesium, fiber, riboflavin, phosphorus, and potassium.
The best thing about squash is that there are so many ways to eat it. I love it SO MUCH I am attaching one of my simple favorites.
BAKED ACORN SQUASH WITH BUTTER & BROWN SUGAR
Serves: 2-4     |      Preparation: 10min     |     Cooking: 1 HR 15 min
Ingredients:
1 Acorn squash

1 Tbsp Butter

2 Tbsp Brown Sugar

2 teaspoons Maple Syrup

Dash of Salt
DOWNLOAD THE FULL RECIPE CARD HERE!
---
Uplift the Community with Your Extras:
With all joking aside, if you have been blessed with having too much squash this year, the North Whidbey Help House in Oak Harbor, and Good Cheer Food Bank in Langley would love to have your donations.
Stay blessed. Have a favorite squash recipe or idea you want to share? Let us know in the comments below.
If You Enjoyed Reading This You Might Also Like: