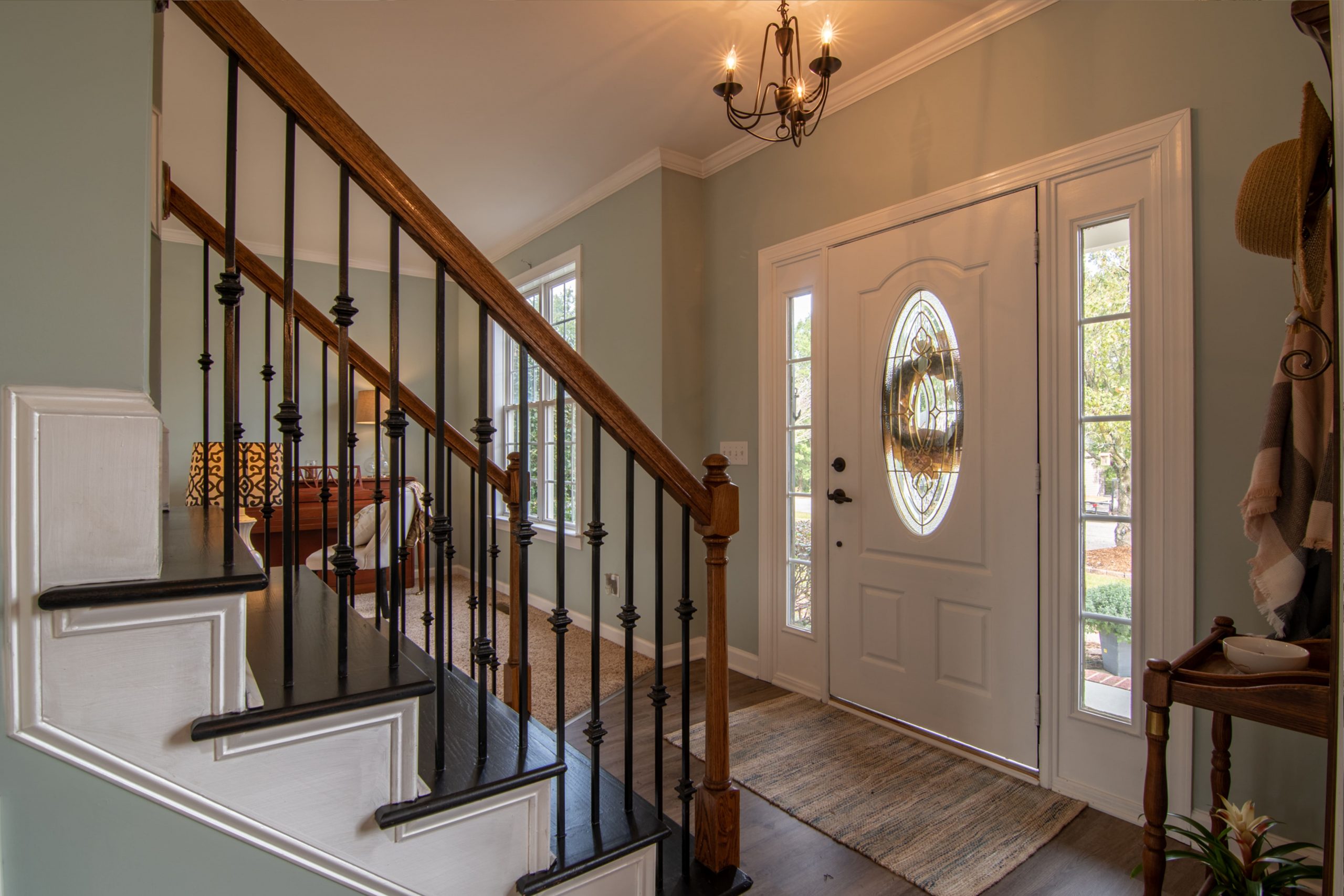 Today's housing market is full of exceptional opportunities for sellers.  The large buyer demand combined with record-low housing inventory has created an optimal sellers' market. This means that it can be a great time to sell your house if you are thinking about selling. However, one misconception is that sellers are guaranteed success no matter what. We are here to remind you, that is not always the case and to help set you up for the best possible success with some key points so you can avoid costly mistakes and win big when you make the move.

Price Your Property Right
It is a common misconception to think buyers will pay whatever we ask. This can be hard to imagine when the inventory is low like it is and we see homes sell well over listing price time and time again. However, even in a sellers' market, it is of the utmost importance to list your house for the right price. Why? Because it will maximize the number of buyers that see your house. Listing above market value means that true target buyers may not ever see your property because it is listed out of their price range. Listing in the market value creates the best environment for bidding wars, which in turn is more likely to increase the final sale price meaning more money in your pocket. In fact, as of this writing, there are 10 homes just in North Whidbey that have been on the market for 11- 41 days which is a strong indication of being overpriced. This is only one of several examples of why it is important to price your property right the first time. To receive an in-depth look at the dangers of pricing above market value sign up here. A real estate professional is the best person to help you set the best price for your house so you can achieve your financial goals. Click here to get connected.
Keep Emotions in Check
Today, homeowners are living in their homes longer than they have in the past. Looking at the chart below you can see that the average time a homeowner owned their home has doubled from 5 years in 1985 to 10 years now.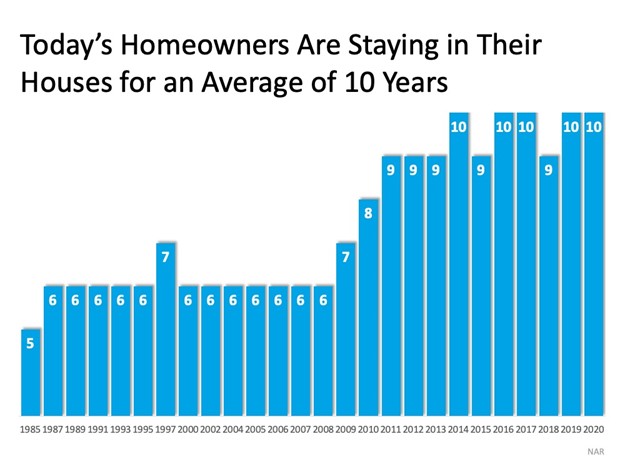 It only makes sense that as time in a home increases the emotional attachment to the home also grows. If it is the first home you purchased or it is the house where your children grew up, it is possible that it is extra special to you. Every room has memories. It is difficult to separate rational decision-making from that sentimental value and can take time to process.

For some homeowners, that connection makes it harder to differentiate the emotional value of the house from the fair market price. It is important to have a non-bias real estate professional help you along with setting the listing price and through the negotiations. We are here to help you.
Stage Properly
When we walk into our friends' homes, we are often greeted by their children's trophies, their accomplishments, newest toys, and probably a pile of mail on the counter they did not quite get to before we arrived. For the most part, we are all quite proud of our home décor and the things we have done to customize our homes to be fitting for our lifestyles and want to show it off. However, not all buyers feel the same way about your design and personal touches as you do. It is in your best interest to present your home in a way that a buyer can imagine themselves living there. That is why it is so important to make sure you stage your home with the potential buyer in mind.
Buyers want to envision themselves in the space so it truly feels like it could be their own. They need to see themselves inside with their furniture and keepsakes – not your pictures and decorations. Stage, clean, and declutter so they can visualize their own dreams as they walk through each room. A real estate professional can help you to get your home ready, stage it, and sell for top dollar.

At the End of the Day
Today's sellers' market might be your best chance to make your move. If you are considering selling your home, let's connect today so you have the expert guidance you need to navigate through the process and prioritize these key elements.
Searching to learn more about Whidbey Island? You can continue exploring our community blog here!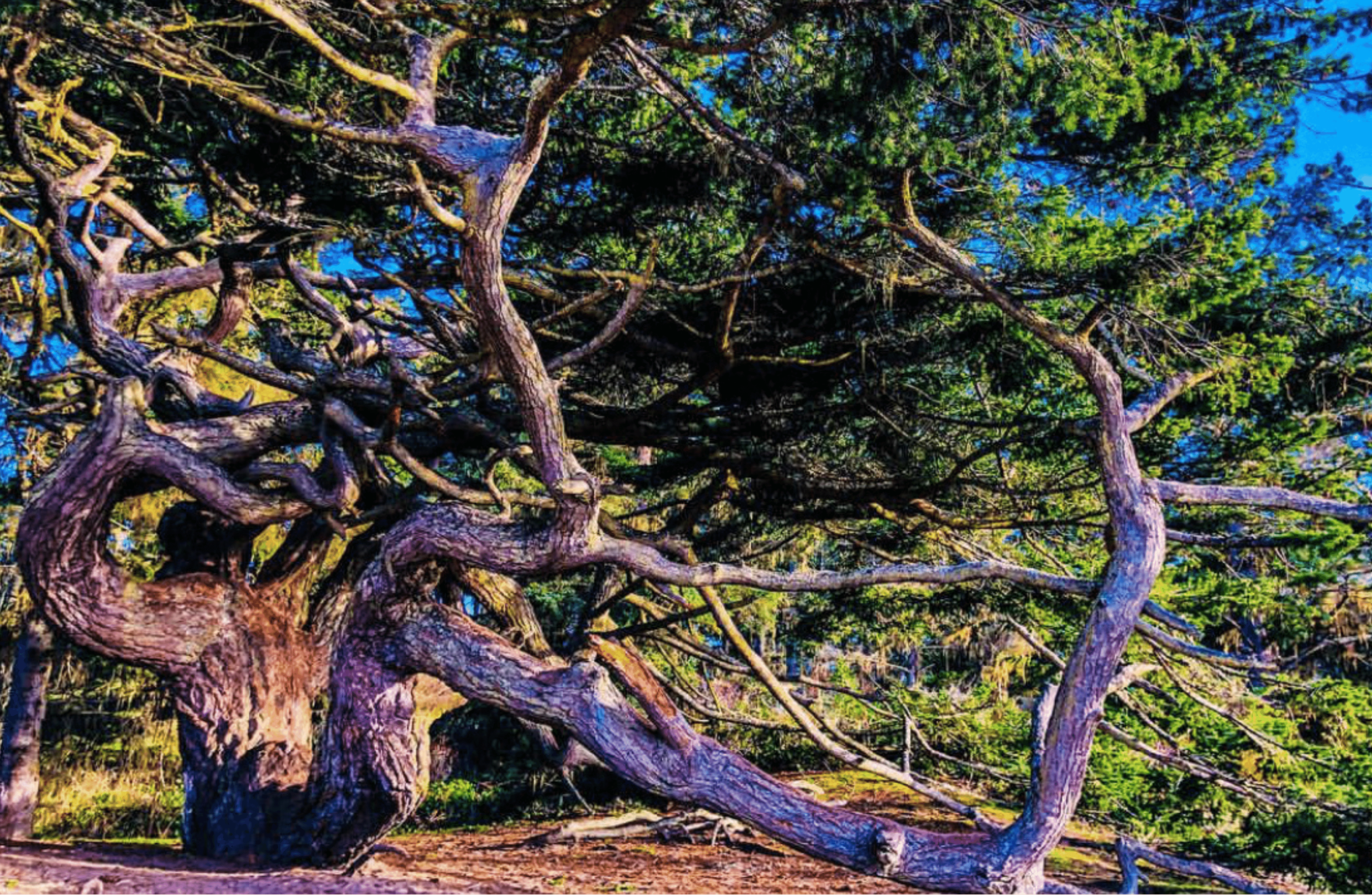 Near Cranberry Lake
What You Will Find
During a typical trip to Cranberry Lake, at Deception State Park it would not be uncommon to see kayaks floating atop the still waters, fisherman sitting along the winding edges of the lake, and kids splashing in the shallow waters while their parent's BBQ.
Have You Seen It All?
But if that is all you have seen you have not gone far enough. Just past the lake is a trail that will lead you through a very rare treasure to this region. SAND DUNES. Dunes are created as grains of sand accumulate into a sheltered area when the wind blows. The limited nutrients, high winds, sun exposure, and salty spray from the ocean makes it extremely difficult for plants to grow here. Many of the plants you see today have adapted to the harsh growing conditions causing them to develop things like small leaves that stand perpendicular to the sun to avoid direct sunlight that assists in the plant's survival.
The Old Growth Tree
However, despite the challenges stands this old-growth tree.  It is quite a unique Douglas-fir.
This particular tree has stood for over 850 years watching as the dunes have taken shape. Its thick bark has guarded it against the harsh conditions in addition to storms, fires, droughts, and diseases that claimed others over the years. For generations, people have climbed this stunning tree. Unfortunately, now the bark is thinning but it can still be appreciated from afar.
Take a Look at Our Interactive Map of the Area Here:
You Might Also Like: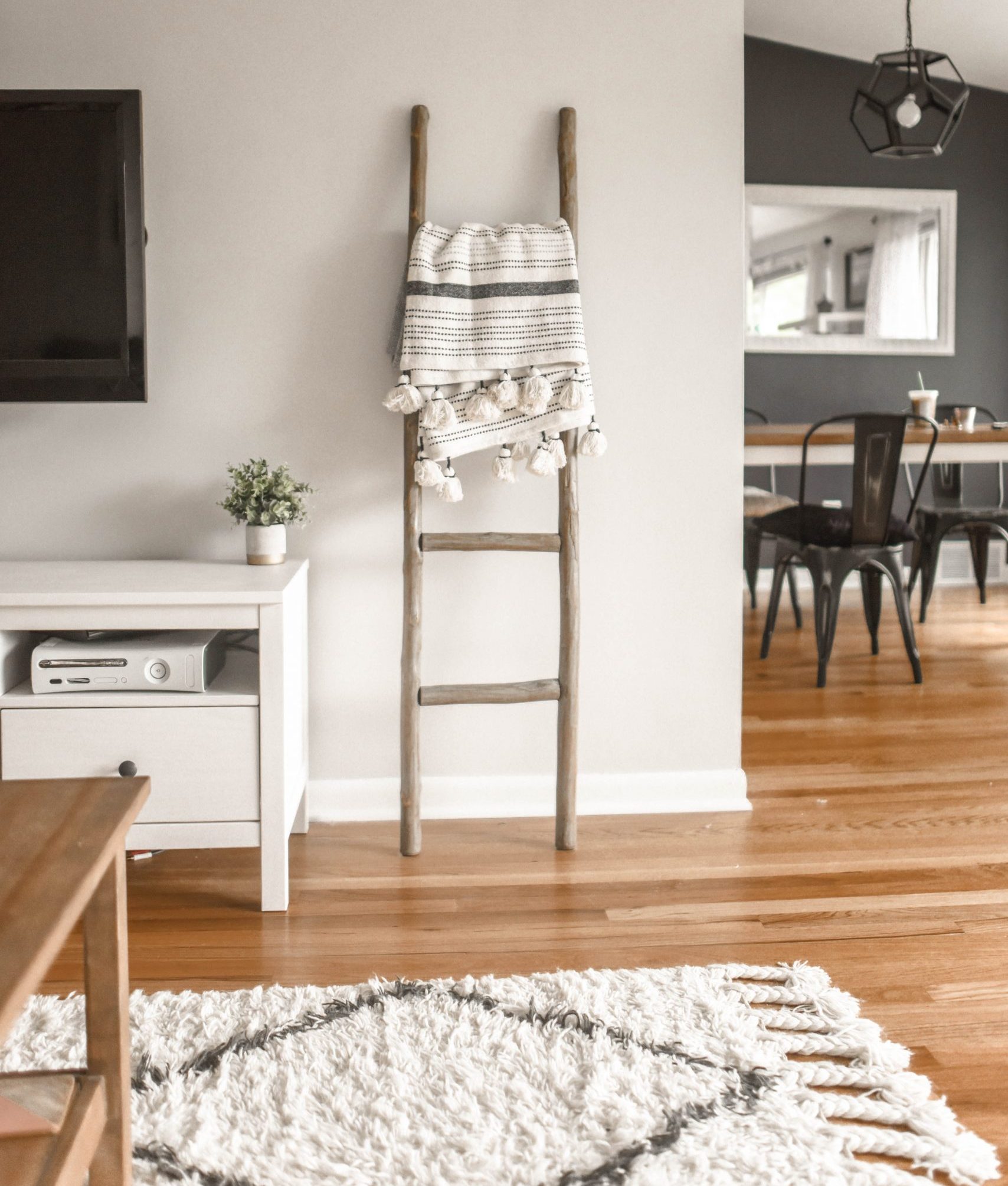 Watching today's housing market is like reliving a supply and demand lesson straight out of your High School Macroeconomics class. Home prices continue to rise due to the sheer lack of homes for sale on Whidbey Island. Especially in the lower price points $400,000 and below.
Here are 5 of the most affordable neighborhoods within 10 miles of downtown Oak Harbor and NAS Whidbey.
#1 City of Oak Harbor:
Median Price Point as of this post = $318,000 (15.6% increase from last year). Because Oak Harbor has been developed over the decades by various builders at different rates there are a lot of little neighborhoods. The most affordable area can be found in the middle of the City, on the East side between Highway 20 and SE Regatta Dr. Most homes in this area are from the 1950s in developments like Patton's Pasture & Shady Oaks.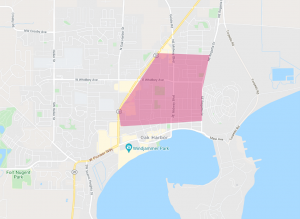 Design by Windermere Whidbey Island
#2 Rolling Hills:
Median Price Point as of this post = $338,500 (16.9% increase from last year). Located between Oak Harbor and Coupeville Rolling Hills was incorporated in 1961 but you will find a broad range of homes built across the decades. There are many manufactured homes, a few mobile homes and lots of stick built. One of the unique features of this community for Whidbey Island is their Community facilities which includes a pool, clubhouse, basketball court, baseball field, picnic shelter, and even some waterfront with a private pier. Water is managed by the community. All the homes are on septic systems, some with a community drain field.
Want to learn more about Rolling Hills? Click here.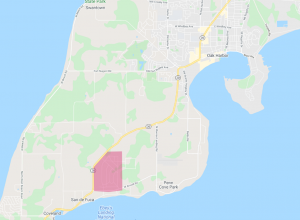 Median Sales Price for Rolling Hills by Windermere Whidbey Island
#3 Penn Cove Park:
Median Price Point as of this post = $348,500 (12.2% increase from last year). Although Penn Cove Park now connects to Cove View Circle, has several water view homes, and has a new construction project going on nearby we are going to focus on the original homes built for this neighborhood that don't have water views, because this is the more affordable area. Homes were built mostly between 1950-1980, all are 1-story. All are connected to a very rare, combined sewage treatment plant (not on septic) managed by Penn Cove Water & Sewer. This best part of this neighborhood is the location. One of the most enjoyable beaches with a low slope and sandy areas and public boat launches is right at the end of Monroe Landing. You can look across Penn Cove and enjoy views of the seaside Town of Coupeville and its iconic wharf.  Conveniently located between Oak Harbor and Coupeville you have access to two very different types of commerce and can petition to be in either school district.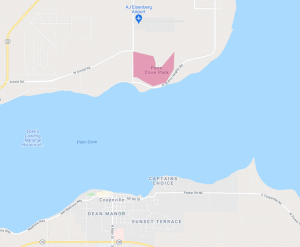 Median Sales Price for Penn Cove by Windermere Whidbey Island
#4 Northgate Terrace:
Median Price Point as of this post = $295,000 (15.8% increase from last year). Most of this community was first developed in the late 70's. It is a mix of manufactured and smaller stick-built homes. There is a homeowner's association, water is managed as a community by King water and there is a community clubhouse you can rent for gatherings. It is conveniently located right off of Highway 20 between the City of Oak Harbor and Deception Pass Bridge. More information can be found on their community web site here.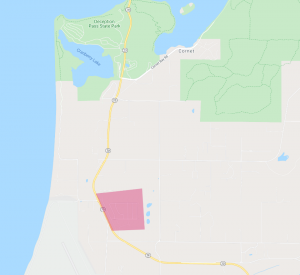 Median Sales Price for Northgate Terrace by Windermere Whidbey Island
#5 Deception Park View:
It may be a tiny little neighborhood but it's a delight and as you can see from their website they really care about their little community. It has a very active Homeowners Association. You can learn all about their recent efforts to create a Community Recreation Area in the neighborhood on their website here.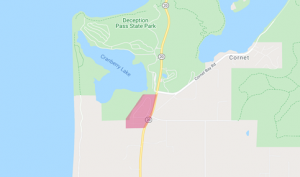 Median Sales Price for Deception Park by Windermere Whidbey Island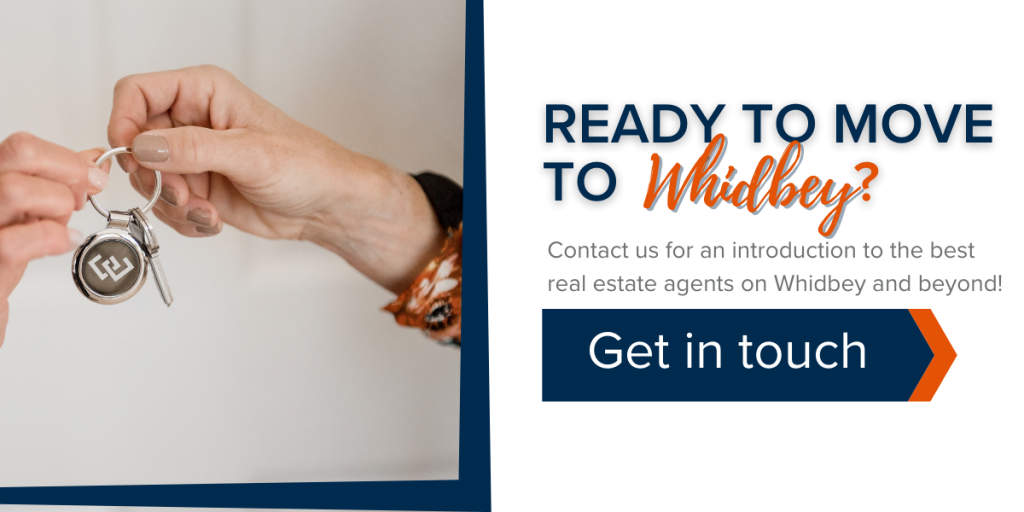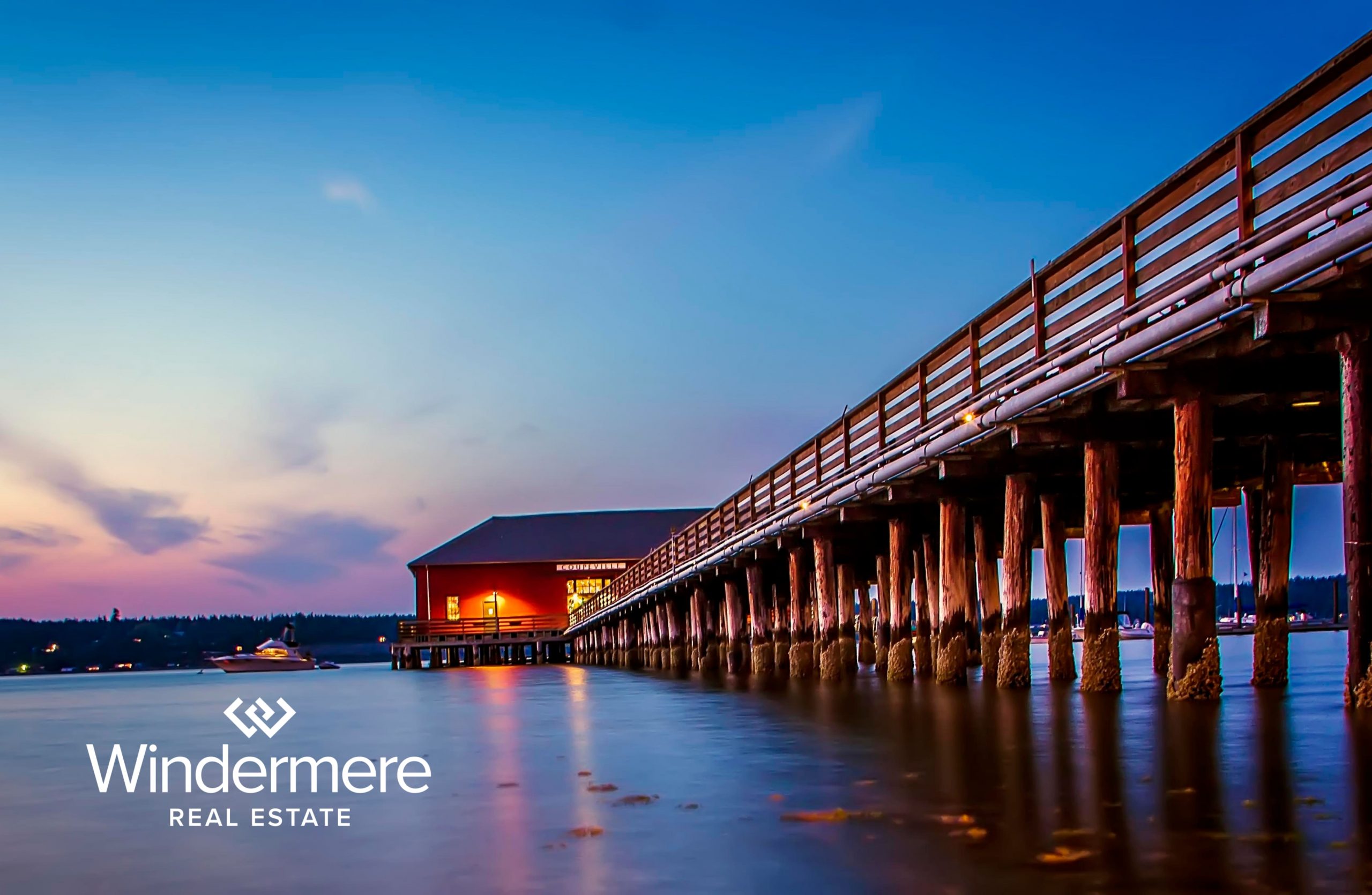 Several small wharfs once reached into Penn Cove only able to be used during very high tide. In 1905 the Coupeville Wharf was built, extending 500 feet to accommodate the increase in commerce due to the activation of Fort Casey. Often referred to as the "Old Grain Wharf", had an important job to do. It was the key to the distribution and storage of grain grown on our local farms, as well as, bringing goods to the island.
Today, the wharf is home to a gift shop, restaurant, coffee shop, restrooms, naturalist display, kayak rentals, and more! It can be a long 500-foot walk to the end, but chances are high of seeing an eagle, fish, jellyfish, sea star, or sea anemones in addition to beautiful water and mountain views.  Kayakers and boaters love making a stop at the Coupeville Wharf. It is a picturesque icon and hopefully, it will stay that way for another 100+ years!
Check out the rest of Whidbey's beautiful destinations from this series here.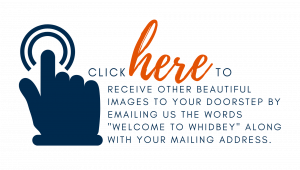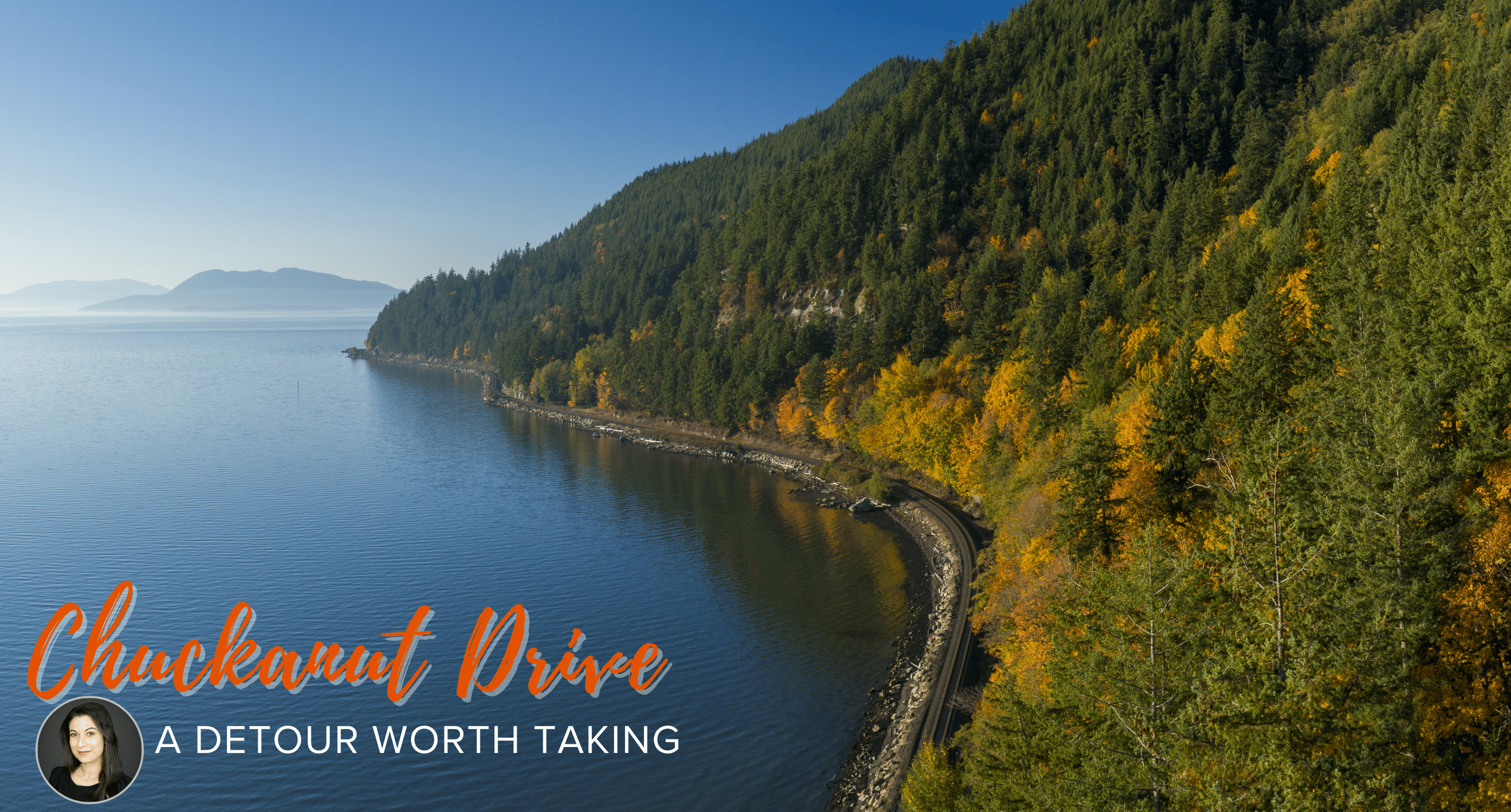 After living in Whidbey Island for a few years I finally decided to venture out and take the cliff-hugging drive along the Chuckanut Drive, a detour worth taking.
SR11 is a 21.28-mile-long highway that serves Skagit and Whatcom counties, in Washington.
I started the drive in Edison, the town of kindness, and made my first stop at the Breadfarm. If you love carbs as much as this Italian gal, you will be in love with this bakery. Founded in 2003, Breadfarm is an artisan bakery focused on the production of rustic loaves of bread and pastries, only using high-quality natural and organic ingredients. I just love their olive baguettes, ham & cheese croissants, herbed focaccias, and thumbprint cookies!
Once leaving the town of Edison I proceeded to Chuckanut Drive to begin my scenic tour.
Here are my 5 top recommendations for the Chuckanut Drive:
Rhododendron Cafe – This is a popular cafe' and restaurant which features a monthly rotating menu', with cuisine from different parts of the world.
Bat Caves Trailhead – A famous trail also known as the Oyster Dome Trail. It is a very steep and densely wooded trail but once you get to the top you will be able to enjoy views of the San Juan Islands and Samish Bay. Fun Fact: The bat caves are home to Townsend's big-eared bats.
The Oyster Bar – You will definitely enjoy an incredible view combined with an amazing lunch. Did you know? The Oyster Bar used to be a shack where oysters were sold to passing drivers.
Taylor Shellfish Samish Farm Store – At this location, they have been growing oysters on about 1,700 acres of Samish Bay tideland for about 100 years. The shop sells clams, oysters, mussels, salmon and so much more.
Clayton Beach – Clayton Beach parking lot is the access point to Larrabee State Park, Washington's first state park in 1915. Larrabee State Park has 2,700 acres with two lakes, a campground, and miles of hiking trails.
I ended my excursion in Fairhaven, a town well known for its frequent festivals and Victorian charm. Filled with lots of artsy shops and delicious restaurants, Fairhaven is a popular tourist destination.
I particularly enjoyed the Iron Rooster Bakery with its traditional pastries, croissants, quiches, and my beloved macaroons!
Have you taken this drive? If so, do you have any recommendations for the next time I go?
Click here https://www.scenicwa.com/chuckanut-drive for more info.
If you enjoyed this blog you might also like: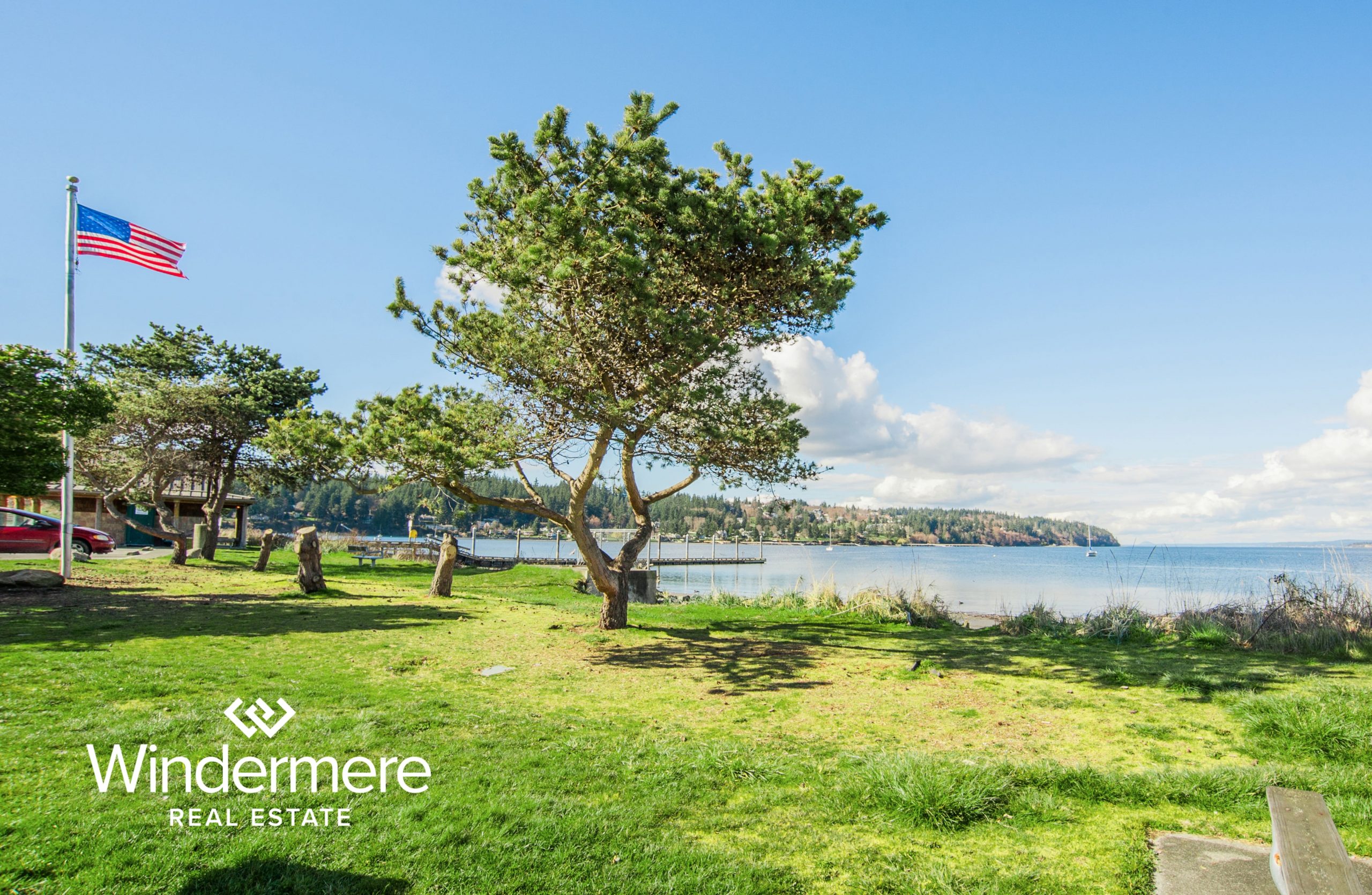 Did you know Freeland got its name in the early 1900s from an attempted commune by a company called the Free Land Association? In 1920, they went bankrupt, but the name stuck!
Today, it's a bustling little community at the head of Holmes Harbor where you can find amazing places like the Freeland Park (pictured above), which is a favorite for hosting summer BBQs. There is an abundance of picnic tables, covered areas, BBQ pits, and restrooms. There is a fantastic playground and jungle gym for kids with a large grassy area. To top it all off there is a beach where you can find all sorts of treasures, soak up the sun, jump in the water or relax on your boat.
Freeland Park also hosts one of the best fireworks shows on Whidbey Island! Be sure to put the annual July 3rd show on your calendar – you won't want to miss it! Don't forget to bring your blankets, chairs and picnic basket. Come early to stake out a spot! If you haven't explored this part of your island I encourage you to do so!
Check out the rest of Whidbey's beautiful destinations from this series here.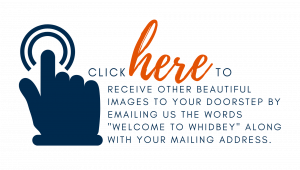 Each month we release a new beautiful image of Whidbey Island. We mail these gorgeous photos in conjunction with interesting tidbits and little-known facts about each image or location to our clients, friends, and family. Follow along. Don't want to miss out? Subscribe below for updates or become part of the family and receive your very own postcard once a month by emailing us the words "Welcome to Whidbey" along with your address to WhidbeyCommunications@Windermere.com to receive your very own copies.
Check out our collection here.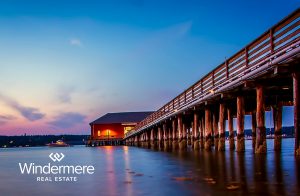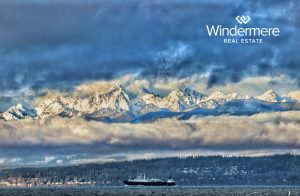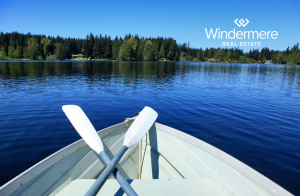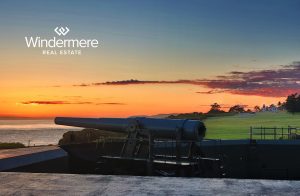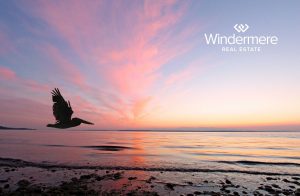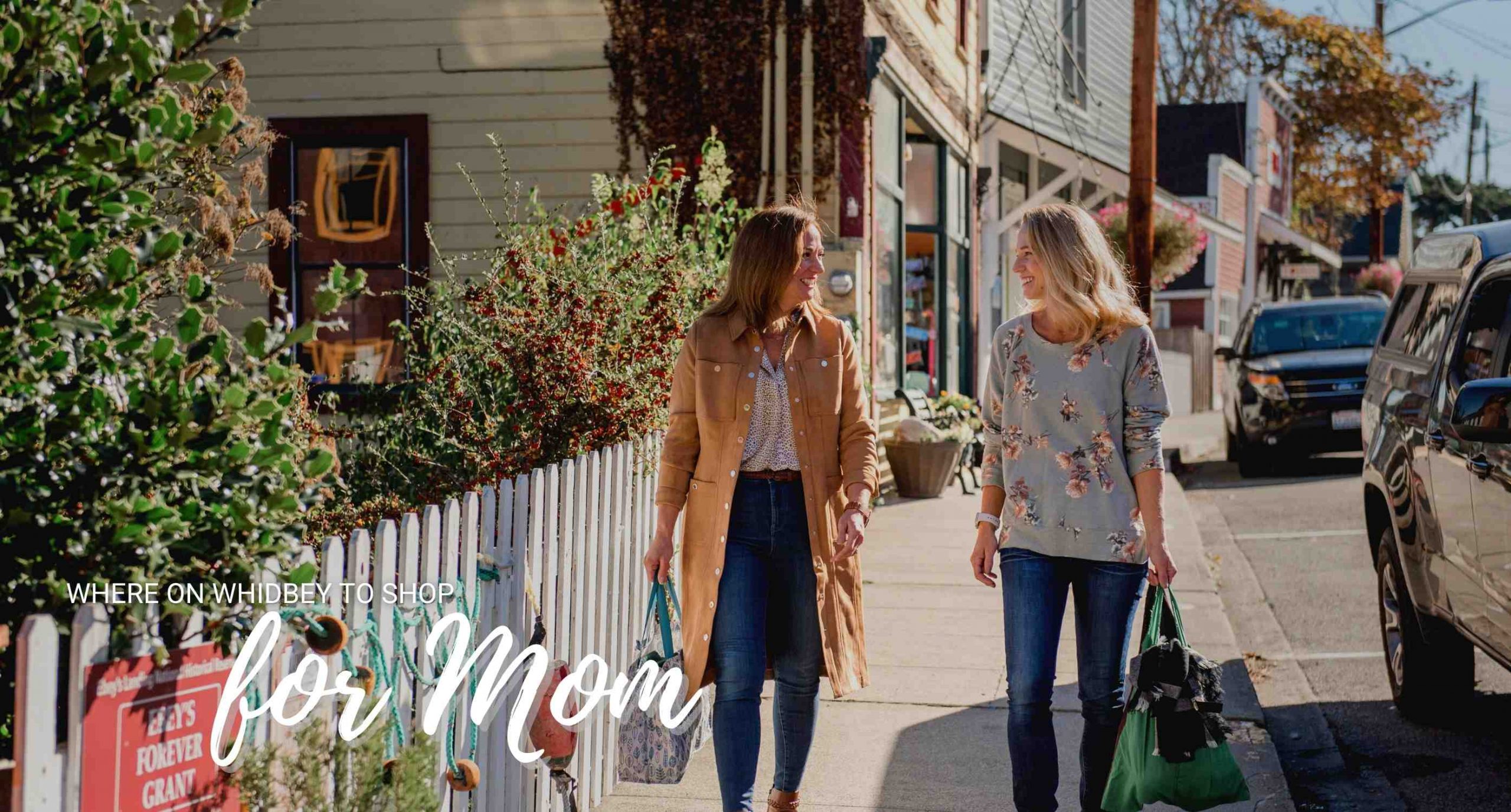 Time is flying by, and Mother's day is right around the corner. If you're anything like us sometimes it can be difficult, not to mention nerve-racking, to find the right gift for the woman who raised you. 
She could prefer a gift with meaning and sentiment or one with a practical day-to-day use. 
While one mother may love a beautiful flower arrangement, another may think of it as a waste. Mothers definitely deserve the extra time it may take to find the perfect gift or sentiment that is as unique as she is.
To help you celebrate your Momma on May 9th, we've put together a list of where on Whidbey to shop for mom so you can give her exactly what she wants!
What better way to support local businesses and show your mother how much you appreciate them and all they do?
Purple Moon – for the Mom who loves a super unique gift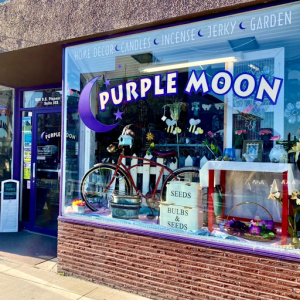 The purple moon is a gift shop located in Oak Harbor. They carry everything from jewelry to home decor and hand soaps. 
Shopping for mom last minute?
Message Purple Moon on Facebook for gift basket options!
Visit Purple Moon on Facebook for more information.
Aqua Gifts – for the Mom who loves it all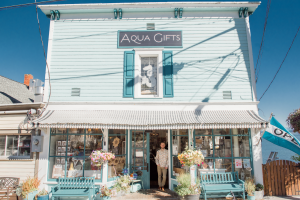 Located in historic Coupeville, and open since 2003, Aqua Gifts offers a mix of gifts including jewelry, accessories, and apparel!
This shop will give you the products you know and some new great finds!
Bayleaf – for the Mom that enjoys food and wine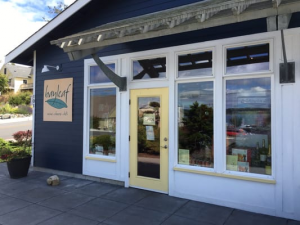 Bayleaf is an enthusiastic gang of food and wine lovers. Your Mother can sit back on Sunday enjoying a glass of wine with the family. 
Looking for a shop that'll make your gift a little more personal? 
Visit Bayleaf at their website to fill out a personal gift form!
Forage – for the Mom that treasures the traditional but beautiful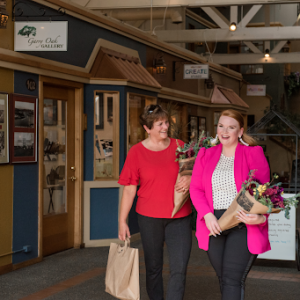 Looking for a place that'll create a beautiful locally-sourced bouquet? 
Forage will handpick the perfect blooms for each one. 
Visit their gallery and see the amazing detail and design put into their work. 
Lexi Ochoa, owner and design principal, has made lovely arrangements for Windermere!
Do you have your own ideas of where on Whidbey to shop for mom? We would love to hear them! Drop a comment below and tell us where else you can pick up a great Mothe's Day gift!
You Might Also Like…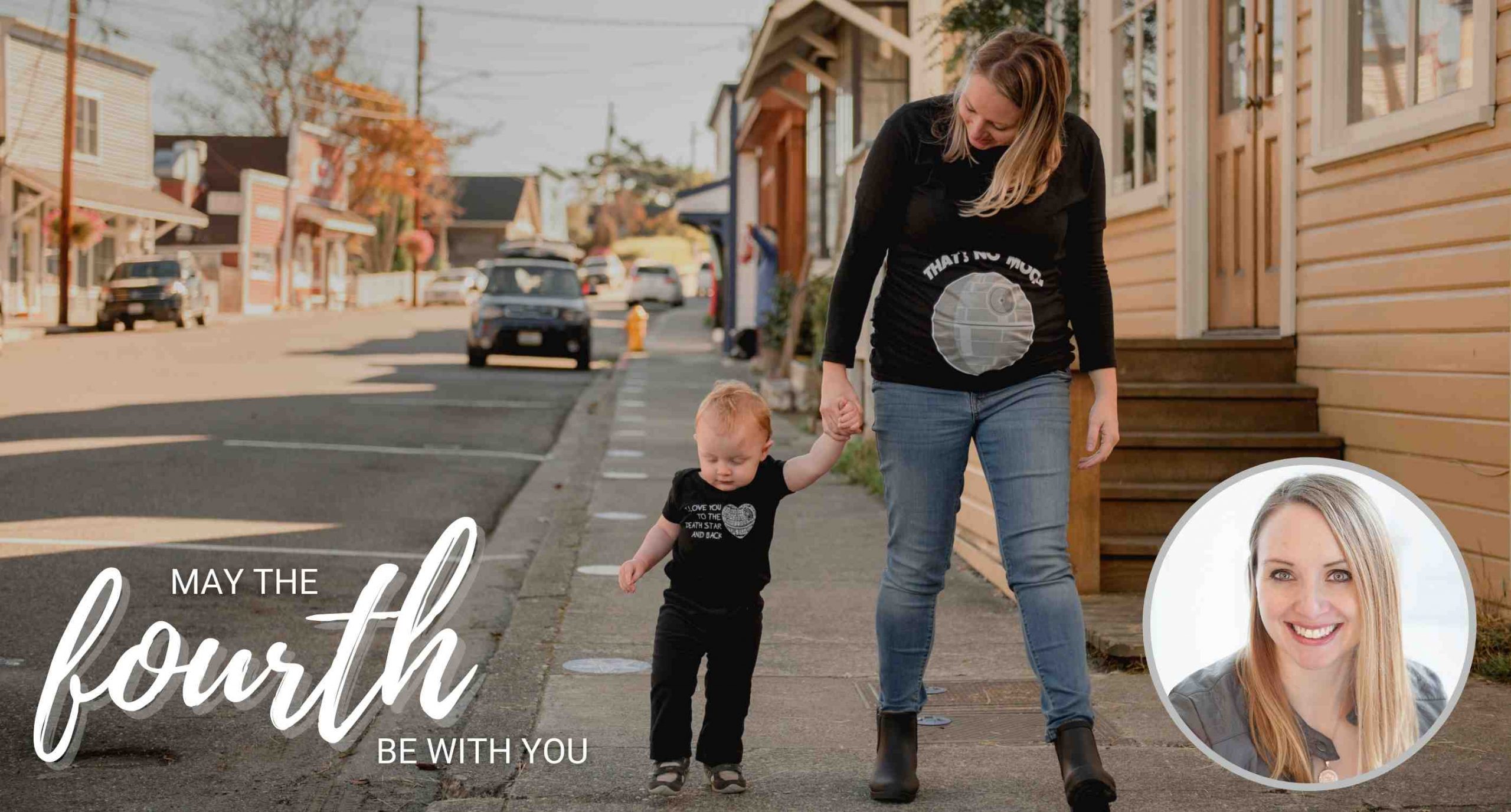 You might be asking yourself; how does one celebrate May 4th, aka Star Wars Day?
The simple, bare minimum approach to Star Wars Day, would be to wear a shirt you bought off Amazon and call it good. But if you want to embrace true nerd status here are some ideas to get you started.
"Secret" Starbuck Drinks

While rocking your favorite Star Wars shirt, start the day with a trip to Starbuck and order one of the following Frappuccino's from their "Secret Menu".  The Dark Side Frappuccino, Green Master Frappuccino (inspired by Yoda, or The Child), or the Storm Trooper Frappuccino. (These were discovered online at Starbuckssecretmenu.net)
Comic Store Adventure

With Coffee in hand, a visit to the local comic book store is highly recommended. Here on Whidbey Island, that store is The Book Rack. There you will find books for all ages in your household. From Little Golden Books for kids all the way to a large assortment of full-length Star Wars novels written by various authors.
Baby Yoda Cookies

Speaking of kids, If your love to bake with yours. An easy treat to make is Baby Yoda cookies!
Got an angel cookie cutter? 
I know what you're saying, "I've got a bad feeling about this". But hear me out.
Roll out your favorite sugar cookie dough and then using a Christmas angle cutter, cut yourself out some angles. Trim a little dough off from the angel head and bake like normal. Using green icing, make the top half of the cookie green. The wings are the perfect Yoda ears! Use a black fine tip icing tube for eyes and details. Finish off the lower half with brown for the Jedi cloak.
Don't forget to share a pic of your finished work!
Lightsaber Pretzels

If baking isn't for you or you can't find your angel cookie cutter, then here is another idea for you.
Using white melting chocolate and blue, green, and/or red food coloring. Melt the chocolate and add food color to it accordingly. Then dip pretzel rods in the colored chocolate leaving just a handle length at the end of the pretzel. And there you have it! Delicious and less deadly lightsabers. These make the perfect snack for a movie Marathon.
Star Wars Marathon

This brings us to the best tradition of all for Star Wars day. It's time to binge-watch all your favorite movies! You can start with the classics, A New Hope, The Empire Strikes Back, and finish off with Return of the Jedi (Ewoks are a must on Star Wars Day). Or, dive in deep and watch them all in chronological order. With May the 4th falling on a Tuesday this year, it might be harder to accomplish. But it would be an epic way to celebrate the best non-federal holiday ever (let's be real though, it should seriously be added to our list of Federal holidays so we can devote the day properly to all things Star Wars). If you are able to binge-watch, here is the list of how to watch the Star Wars movies in chronological order:
So, what do you say? Throw on some Star Wars jammies, snap a selfie with your pretzel rods or Yoda cookies, and enjoy some time in a Galaxy far far away…..

You Might Also Like…