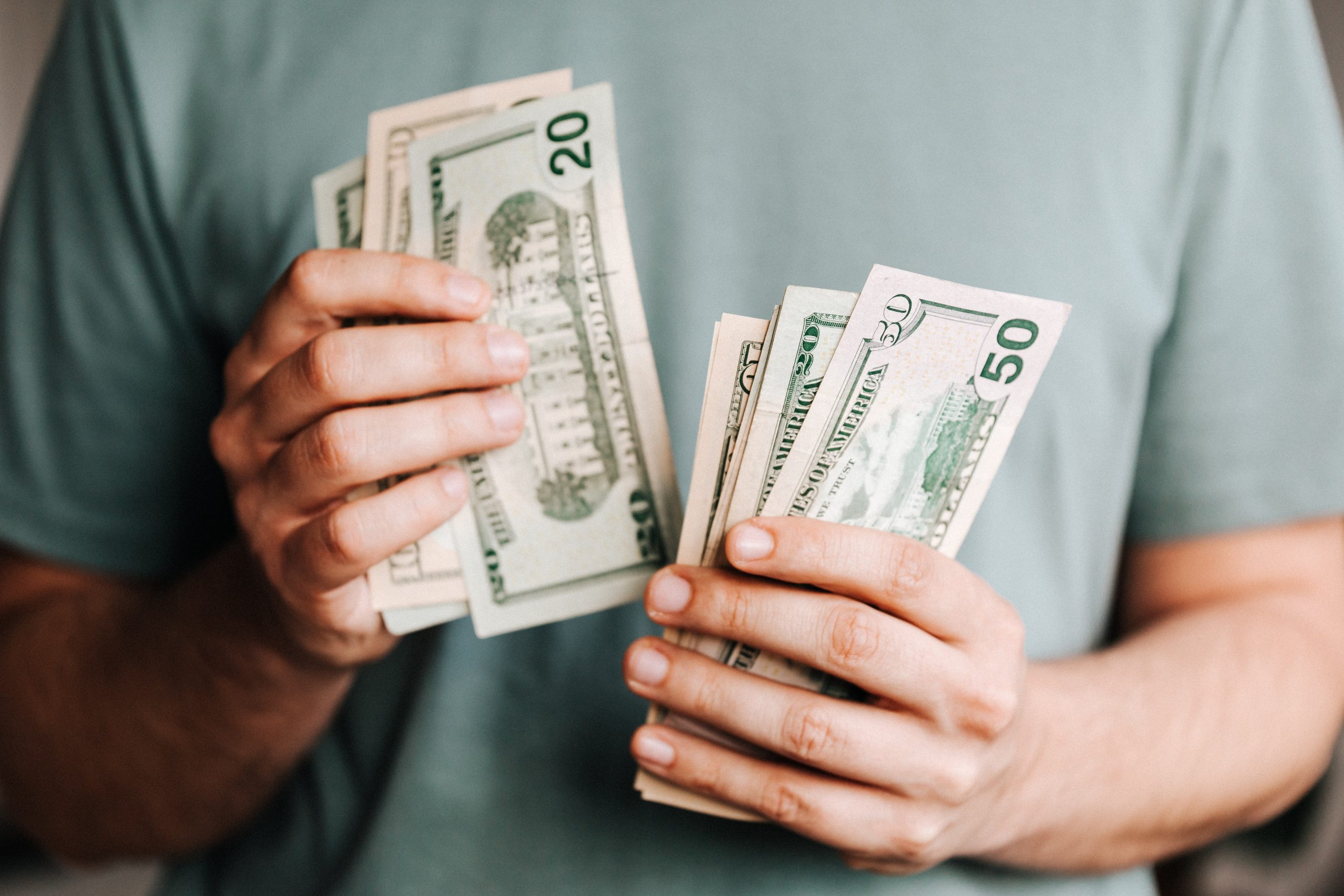 If you read our, "How Long Does it Take to Save For a Down Payment?" article back in October, you know you don't need a 20% downpayment to purchase a home because there are many alternative options available to you. However, while there are a plethora of options that you might qualify for, let's look deeper into how putting 20% down could benefit you overall. You can find tried and true suggestions for saving up your downpayment here if you don't have 20% saved up already. Keep in mind you can connect with us at any time to get personalized suggestions for what would work best for you in your unique situation.
In this article we are going to discuss how putting 20% down can help you get a lower interest rate, pay less overall, stand out in this competitive market, and avoid paying for PMI. Let's get started.
Lower your interest rate:
A 20% down payment vs. a 3-5% down payment demonstrates to your lender that you are financially stable and not a large credit risk. The more confident your lender is in your credit score and your ability to pay your loan, the lower the mortgage interest rate will likely be.
Pay less overall:
The larger your down payment, the smaller your loan amount will be for your mortgage. If you are able to pay 20% of the cost of your new home at the start of the transaction, you will only pay interest on the remaining 80% of the cost of the home. If you put down 3.5 %, the additional 16.5% will be added to your loan and will accrue interest over time. This will end up costing you significantly more over the lifetime of your home loan.
Stand out in this competitive market:
In a market where many buyers are competing for the same home, sellers often like to see offers come in with 20% or larger down payments. Many buyers were hoping for the typical winter "slow-down" where they could see a less competitive market but that has proven not to be the case this year. Read more in our article, "Thinking the Housing Market is Going to Slow down this Winter? Think Again!" The seller in this current scenario gains the same confidence as the lender. You are seen as a stronger buyer with financing that is more likely to be approved. Therefore, there is a significantly higher chance that the deal will go through with a 20% downpayment.
Avoid paying for PMI:
You might be asking yourself, what is PMI? Freddie Mac explains, 
"For homeowners who put less than 20% down, Private Mortgage Insurance or PMI is an added insurance policy for homeowners that protects the lender if you are unable to pay your mortgage.

It is not the same thing as homeowner's insurance. It's a monthly fee, rolled into your mortgage payment, that's required if you make a down payment less than 20%. . . . Once you've built equity of 20% in your home, you can cancel your PMI and remove that expense from your monthly payment."
As mentioned earlier, if you put down less than 20% when buying a home, your lender will see your loan as having more risk than those who do put 20% down. PMI helps lenders recover their investment in you in the case that you are unable to pay your loan. However, this insurance is not required if you are able to put down 20% or more. In turn, this saves you from paying those extra fees.
Oftentimes, sellers looking to move to a larger or more expensive home are able to take the equity they earn from the sale of their house to put 20% down on their next home. The equity homeowners have today, creates an advantageous opportunity to put those savings toward a larger down payment on a new home.
If you are considering buying or selling or just want to talk about this in more detail, connect with us. We are here to help.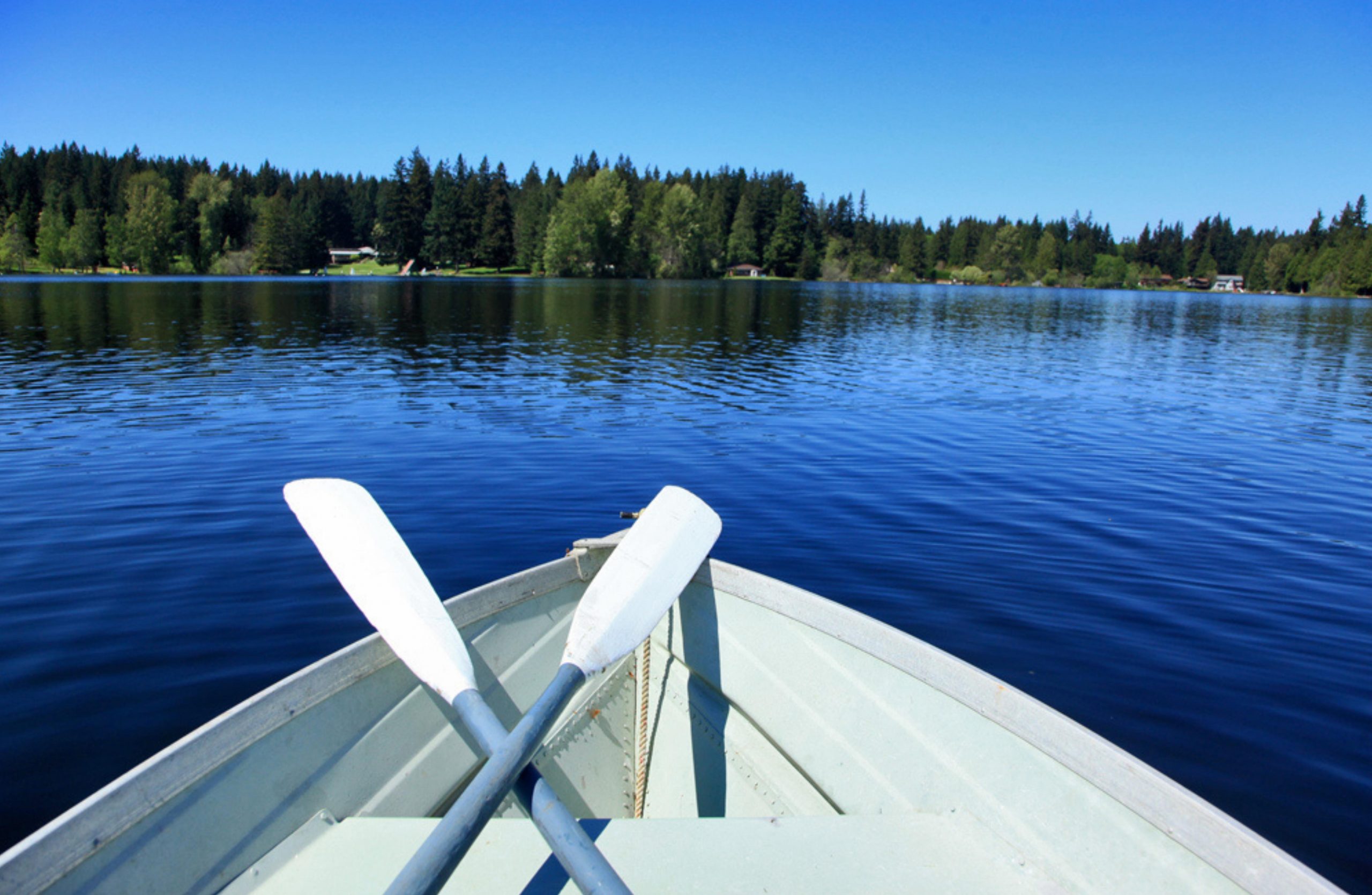 Located between Freeland and Langley on the southern end of Whidbey, Goss Lake is the perfect spot for relaxing and taking in the fresh PNW air. Enjoy the beautiful greenery and waterfront view with a hike around Goss Lake Loop or (on the warmer days) take a dip in the freshwaters. During the colder seasons, break out the fishing gear and catch some native coastal cutthroat trout. With only one public access point and no motors permitted except for electric, this location remains the perfect oasis for a quiet afternoon. Yet during the annual Whidbey Island Triathlon, this lake gets some extra activity as the location of the event's swimming leg.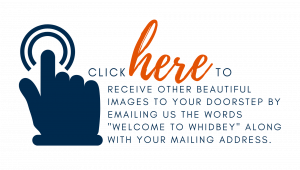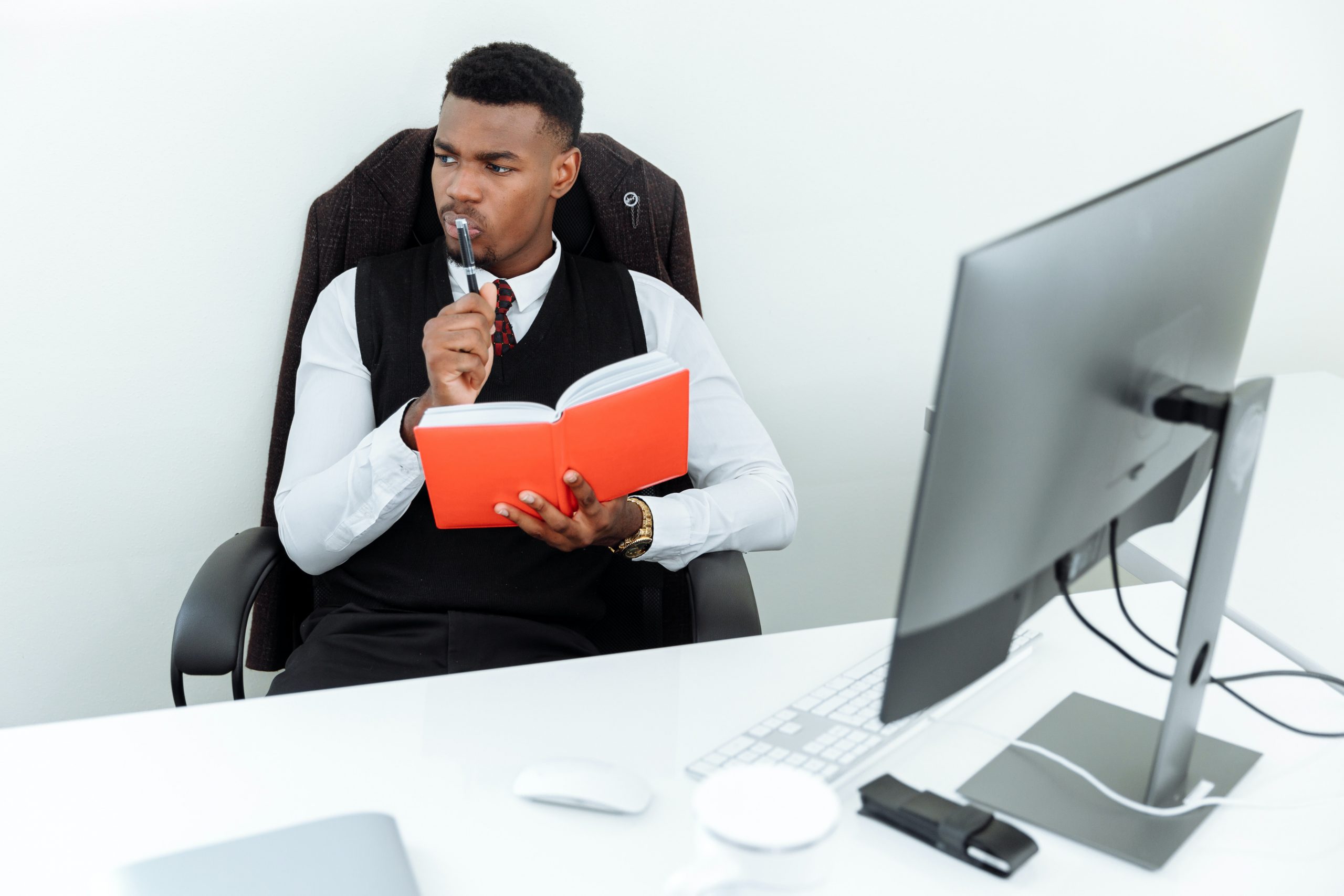 Last week's article, Why You Should NOT Wait to List Your House Right Now couldn't have been more TRUE!  Americans have more motivation than ever to buy a home. Whether buyers are taking advantage of today's low mortgage rates or they feel the increased need for flexibility of working from home, we have seen an influx of buyers that just doesn't seem to be slowing down any time soon. Experts reveal that buyers are making their moves right now, generating an unseasonably robust housing market compared to the historical past for this time of year.
As the fall season comes to an end we typically experience a decrease in demand…
…however, today as we move into the winter months we are witnessing quite the opposite. Industry leaders are boasting the strong market saying things like, "The demand for housing in the United States has reached a fever pitch, a trend that opposes the norm of this time of the year when the market cools as the winter months set in." says the M Report, and Mark Fleming, the Chief Economist for First American who says, "Strong demographic demand will continue to act as the wind in the housing market's sails." But it doesn't stop there, the highly esteemed Chief Economist for the National Association of Realtors (NAR) Lawrence Yun explains, "This solid buying is a testament to demand still being relatively high, as it is occurring during a time when inventory is still markedly low. The notable gain in October assures that total existing-home sale in 2021 will exceed 6 million, which will shape up to the best performance in 15 years." Some might ask, What about November? First American Deputy Chief Economist Odeta Kushi stated, "So far in November, purchase applications point to another strong month in sales. Still, low rates and demographic demand supports this strength, even as affordability and inventory headwinds remain."
How does this impact the housing market for Winter? 
Buyers are active in the market and are competing for homes to purchase. With the momentum that is coming out of the fall, there is every indication that leads experts to believe that the winter housing market is picking up steam, making for a much busier season than the typical year.  As we have seen in a plethora of ways, 2020 and 2021 were anything but typical for real estate, and from the looks of it, 2022 will quickly be added to that list.
At the end of the day…
… if you have been considering selling there's no time like the present. Whether you are thinking about buying a home or selling your house, maybe even both – let's connect to determine if this winter is your best time to make your move. Email us or call us today!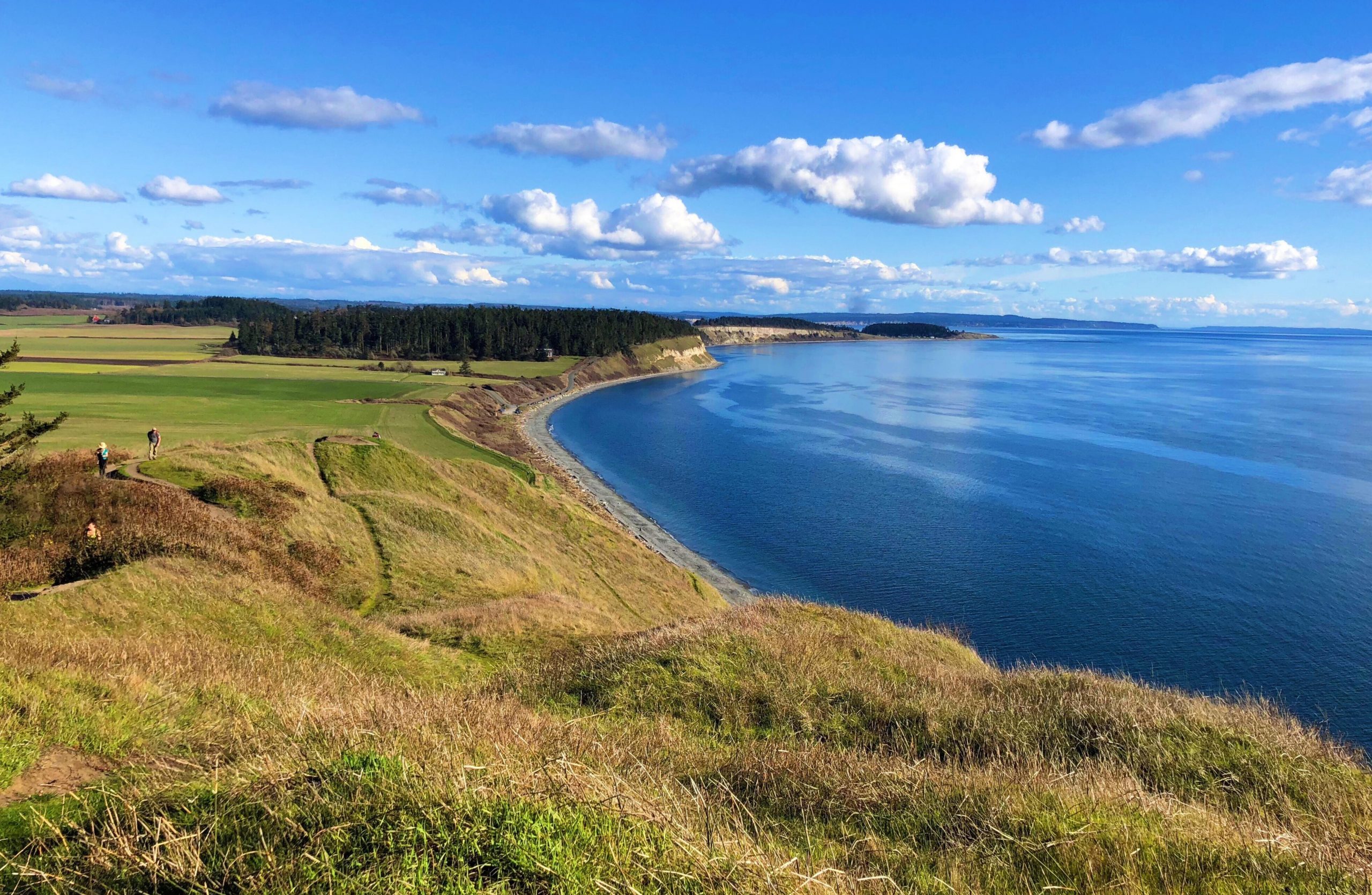 In 1850, local history was made on the shores of Whidbey Island when Isaac Ebey landed on a rocky westside beach and became the first official white settler on the island. With an entire island to choose from, Ebey couldn't have done much better than the pristine pastureland of what is now known as Ebey's Landing. This brilliant landscape is situated right at the southwestern side of Coupeville and features breathtaking views of Puget Sound and the Olympic Mountain range. The landing's soft rolling hills blanketed in rich soil—perfect for cultivating crops—was this area's true draw to its original settler. Today this landscape remains largely unchanged from the early days of settlers thanks to Ebey's Landing Reserve. It's the perfect place for a long walk to get lost in the life of the past.