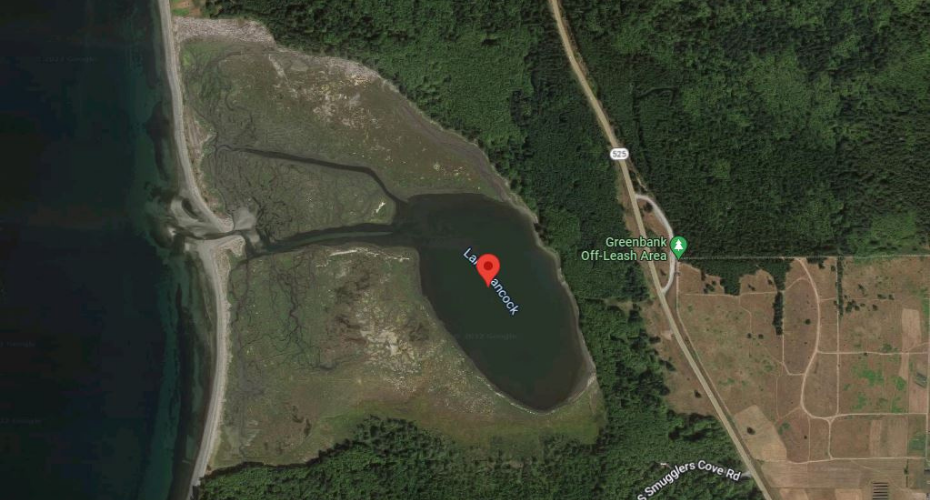 A major storm in the early 1900s destroyed a sand dune that separated the fresh water in Lake Hancock located in Greenbank from the saltwater of the Puget Sound. The destruction of the sand dune resulted in a tidal flow that sometimes creates the illusion of a flooded lake and other times leaves a stretch of muck littered with driftwood.
Lake Hancock Years Ago: 
Around the time of World War II, the Navy utilized this location for bombing practice. Since the lake, still owned by the Navy, is littered with metal fragments, and there is a possibility of unexploded ordinance, access to the lake is limited to special permission escorted by Navy representatives. Bordering the southern and eastern sides of the lake is property owned by The Nature Conservancy, Island County, and the Port of Coupeville. Private property borders the most northern side of the lake and of course the Puget Sound to the west.
Today: 
Due to the limited access, Lake Hancock offers a remarkable sanctuary for Whidbey Island wildlife. Parallel to the lake across the 525 is the stunning Greenbank off-leash dog area (learn more about it here) where you can catch glimpses both of Lake Hancock from one side and the Saratoga Passage on the other from the peak of the hillside. It is likely you will also discover people enjoying bird watching as this location offers some of the most extraordinary opportunities. Approximately 2 minutes south of the dog park is the lovey Greenbank Farm (learn more about it here) where you can stop for a cup of coffee and enjoy a slice of the most delightful pie made by Whidbey Pies while you are there.
Don't forget to post a picture of your visit and tag us in it. We would love to see your adventure.
Instagram: @windermere_whidbey_island
Facebook: @WindermereWhidbeyIsland
If you are considering buying or selling and would like to learn more about the area, we would be happy to schedule a consult with you. Call us today at 360.675.5953 or email us at whidbeycommunications@windermere.com.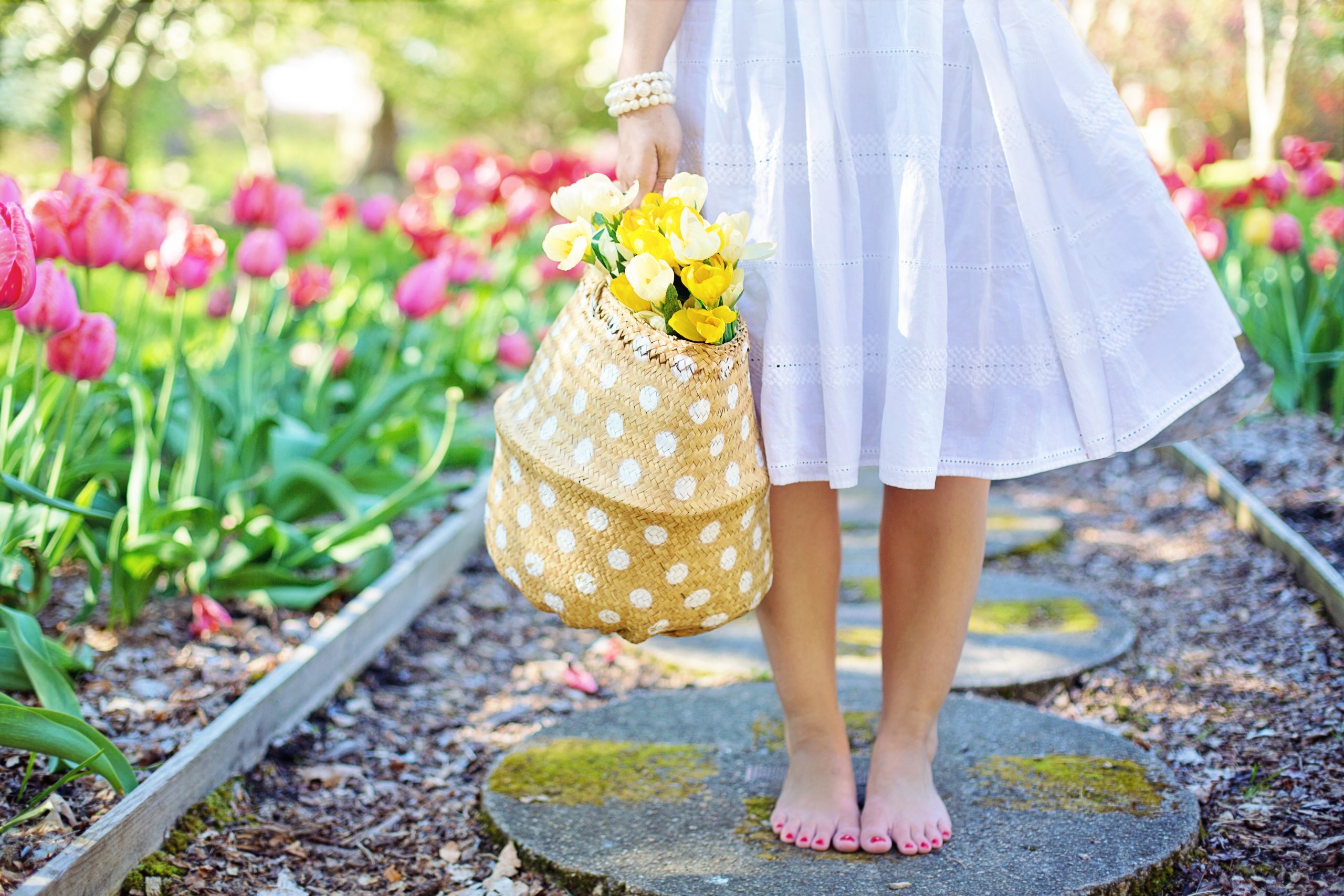 With spring upon us and gardening on the top of our minds lets discuss 5 simple landscaping ideas to spruce up your space this spring before you rush out and use your 20% off plants at Mailliards Landing Nursery coupon during the month of April. Don't have one but want one? Request yours here!

Do you have a side yard that doesn't get much sun? You probably find yourself feeling defeated when you are constantly left with patchy grass intermingled with mud when you were shooting for a lush green lawn. This is a sight for sore eyes, but this defeated feeling can be instantly cured with landscaping material such as pea gravel, sand, or steppingstones. A smooth, full look in this type of area is appealing to the eye and can give your yard a polished look that is not only simple to create but is also easy to maintain.  Pro tip! Spruce it up with some potted seasonal flowers to brighten the space when you feel necessary.
Determine your yards focal point. This is typically one big item. It can be a tree, a shrub, or a hardscape item like an arch, bench, or sculpture. Perhaps your yard already has one? If so, work with it to enhance eyes towards that focal point. If you don't have one, Mailliards has a plethora of plants, shrubs and hardscape ideas to get your yard from 0 to 100 in no time!
Create a flower bed. When choosing plants, lean on the expertise of garden store staff (they typically have a plethora of knowledge in this area). Then experiment with plants that work well in that location based on the level of sun, shade, and soil quality.
PRO TIP: Choose native plants! These are plants that grow naturally in your area, are economical, and super easy to care for because they flourish with little to no help and are still enjoyable to look at.
Add fresh mulch to flower and garden beds. Keep in mind that dark new mulch not only protects your plants, but it prevents weed growth and creates a fresh clean look for your yard.
Let your creativity flow. Post a picture to your social when you are done and tag us in it. We would love to see your finished product!
Instagram: @windermere_whidbey_island
Facebook: @WindermereWhidbeyIsland
If you are considering buying or selling and would like to dive deeper into this subject, we would be happy to schedule a consult with you at your home to show you even more low-cost tips and tricks for maximizing your sale price! Call us today at 360.675.5953 or email us at whidbeycommunications@windermere.com.
If you liked this article you might also like: Best ways to increase curb appeal for under $100 this Spring.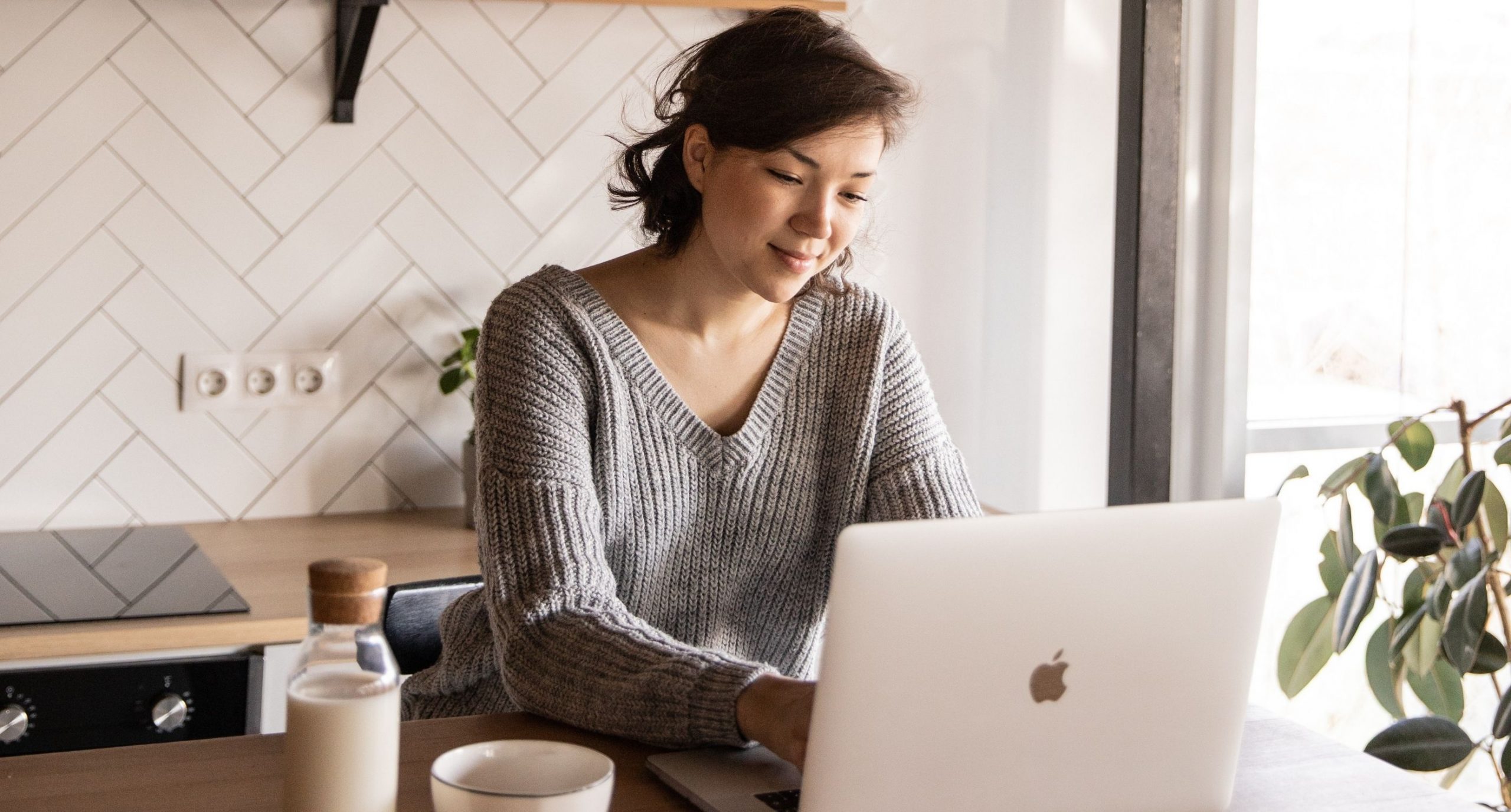 When you are preparing to move to a new location or to buy a home for the first time, you are likely eager to learn literally EVERYTHING from the home buying process to everything about the area and what it has to offer when you arrive.

Whether from pure excitement or overwhelming nerves you are likely to find yourself up well past your typical bedtime researching things like:
What cool things are nearby?
Which neighborhoods you can afford.
What those neighborhoods are like.
If you can imagine yourself living there.
Where the best spots are for a cup of coffee.
and probably… where the most iconic location for a picture that might make you Instagram famous might be.
Luckily for you, some real estate brokers are obsessed with this same level of need-to-know. There are a handful of brokers who have created incredibly in-depth online guides to their area. Many go as far as to include information on individual little neighborhoods that will make your search and transition that much easier.
Where it all started:

We were inspired by Marguerite Martin to go all out on neighborhoods and provide rich local content just as she has with her page Move to Tacoma.
It brings us great pleasure to announce that here at Windermere Whidbey Island, we recently unveiled our very own Neighborhood Guide. We couldn't be more excited to share it with you! Our first release takes a deep dive into 26 neighborhoods from Oak Harbor to Greenbank. We will continue expanding over time. Each page includes written descriptions, images of the homes and neighborhood features, quotes from neighbors, a map with key attractions nearby, median sales price, links to active, pending, and sold homes, commute times to schools and nearby hospitals, and blog posts on a whole suite of topics related to that neighborhood.

Looking for more?
If you are looking for more lifestyle information, check out our umbrella page The Whidbey Island Guide. The guide offers local events, links to government and public sites/resources, collections of articles on things like hiking, restaurants, and so much more.
Remember, these pages represent just the tip of the iceberg on what our brokers know about living on Whidbey Island. If all this information just leads to more questions give us a call! If you have suggestions on information, you wish we would add please tell us, we are all ears.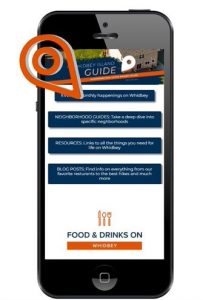 Connect with us:
Connect with us and expand your search by following us on Instagram at @Windermere_Whidbey_Island where you can find reels on the various neighborhoods of Whidbey.
View this post on Instagram
If Facebook is more your thing you can find us here!