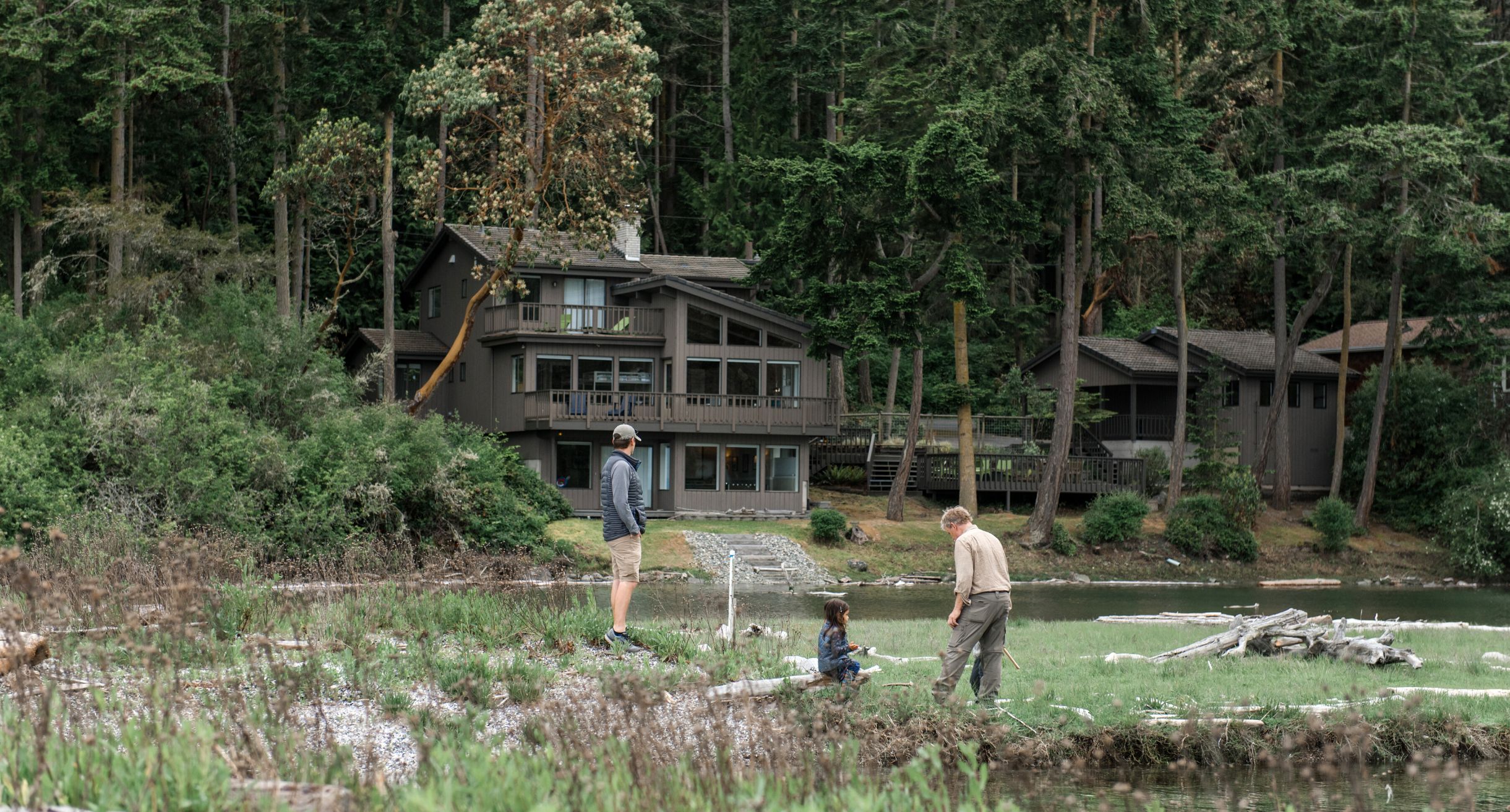 The Pacific Northwest is a beautiful and dynamic region, encompassing the states of Washington, Oregon, and Idaho. From stunning coastlines to towering mountains, lush forests to rolling hills, this area offers a unique blend of natural beauty and urban sophistication. If you're considering a move to the Pacific Northwest, you're in for an unforgettable adventure.
Why Move to the Pacific Northwest?
There are many reasons why people are drawn to the Pacific Northwest, including:
Natural Beauty: The Pacific Northwest is known for its stunning natural beauty, from the rugged coastline of Washington and Oregon to the towering peaks of the Cascade Mountains. This region is home to a diverse array of landscapes, from the fertile Willamette Valley to the rolling hills of the Palouse.
Adventure: Whether you're an outdoor enthusiast or a city dweller, the Pacific Northwest has something for everyone. Hike, bike, kayak, ski, or snowboard your way through the great outdoors, or enjoy the cultural offerings of cities like Seattle, Portland, and Boise.
Quality of Life: People in the Pacific Northwest are known for their love of life, and it shows in the region's thriving arts, food, and beer scenes. With a focus on sustainability and community, the Pacific Northwest is a great place to call home.
Growing Job Market: The Pacific Northwest is home to some of the country's fastest-growing cities, including Seattle and Portland, making it an attractive destination for job seekers. From tech to retail, the region offers a range of career opportunities.
How to Make the Move to the Pacific Northwest
If you're ready to make the move to the Pacific Northwest, here are a few steps to get you started:
Research: Start by researching the cities and regions that interest you, exploring the cost of living, job opportunities, and quality of life.

Find a trustworthy real estate agent: to assist you in the area(s) you are considering. They will be able to answer all sorts of questions about the specific area you are interested in, and will help you find a home when you are ready to take that step.

Visit: Schedule a trip to the Pacific Northwest to get a feel for the area, meet potential neighbors, and explore neighborhoods.
Plan: Consider factors such as schools, transportation, and proximity to family and friends when choosing your new home.
Hire a Moving Company: Find a reliable moving company to help you with the logistics of your move, so you can focus on settling into your new home.
Embrace the Adventure of the Pacific Northwest
The Pacific Northwest is a unique and dynamic region, offering a combination of natural beauty, adventure, and quality of life. Whether you're looking for a new job, a change of pace, or a chance to explore the great outdoors, the Pacific Northwest has something for everyone. So why wait? Start planning your move today, and embrace the adventure of the Pacific Northwest!
If you are considering a move to the PNW connect with us, our agents here at Windermere Whidbey Island can help you find a trustworthy agent in any area of Pacific Northwest. Call us at 360.675.5953 to connect today.
View this post on Instagram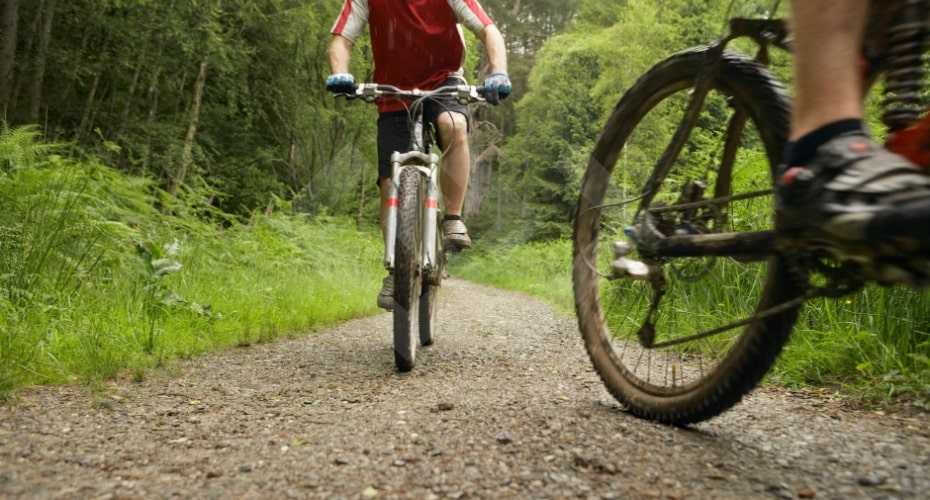 The adventures available on Whidbey never quite seem to end. Between wondrous hikes, quaint local shops, and astounding historical buildings there never seems to be an end to what this island has to offer. You might just start to believe Whidbey Island is perfect and we can't say we disagree.
Among Whidbey's countless opportunities is one for the more athletic individuals – cycling.
Whidbey Island is FILLED with amazing roads and trails perfect for individuals whose preferred method of transportation is two wheels. The centralized location of highway 20 and 525 draws motorized vehicles away from roads near the water, making them ideal for cyclers! Enjoy breathtaking views of the sound while flying down the rolling hills of the island or testing your resolve while going up them.
In fact, cycling is so popular that the island has its own club. The Whidbey Island Bicycle Club was formed in 2010 to "support, promote and educate about cycling on beautiful Whidbey Island." Through the years this group has teamed together with other island organizations providing resources to island cyclists (like this amazing Whidbey Island Bike Map!) including some pretty great cycling events. The best place to find their events is through their Facebook page.
Each summer cyclists come from all over Puget Sound to ride the Tour de Whidbey (on August 17th this year). With four different routes to choose from, this beloved island tradition is perfect for all cyclists regardless of their skill level. New riders can enjoy the short 10-mile ride circling Crocket Lake, while experienced riders with a passion for pushing the limits can test their skills with the POWER route that covers the entire perimeter of the island. To bring this event full cycle, all proceeds benefit Whidbey Health Medical Center.
Ready to gear up for your own cycling adventure and not sure where to start? We've talked to our resident cycle enthusiast and got the 411 on where to start:
Visit Skagit Cycle        

Located in downtown Oak Harbor on Pioneer, Skagit Cycle is a blessing to all Whidbey Island cyclists. The employees are knowledgeable and eager to help. Simply spend a few minutes with any sales associate and you will soon be out the door with exactly what you need to get your journey started. Check them out here. 
Safety First 

A dangerous mistake made by one too many riders is not taking proper precautions. Biking without a helmet or proper attire is a large risk that can cost your life. Make sure when to wear a helmet properly fitted to your head, clothes that are bright and easy to spot, and include proper reflectors/lights on your bike if you are going to be riding at night.
Try Crockett Lake
Crockett Lake (near the Coupeville ferry and Fort Casey) is a great starting point for any new cyclist. The low traffic roads and relatively flat area provide a ride that eases newcomers into the activity while still enjoying some spectacular island views. When you're done grab an ice cream or meal at Callen's Restaurant across from the ferry terminal.
So, get out there! You're sure to have a wheel good time.
You Might Also Like: