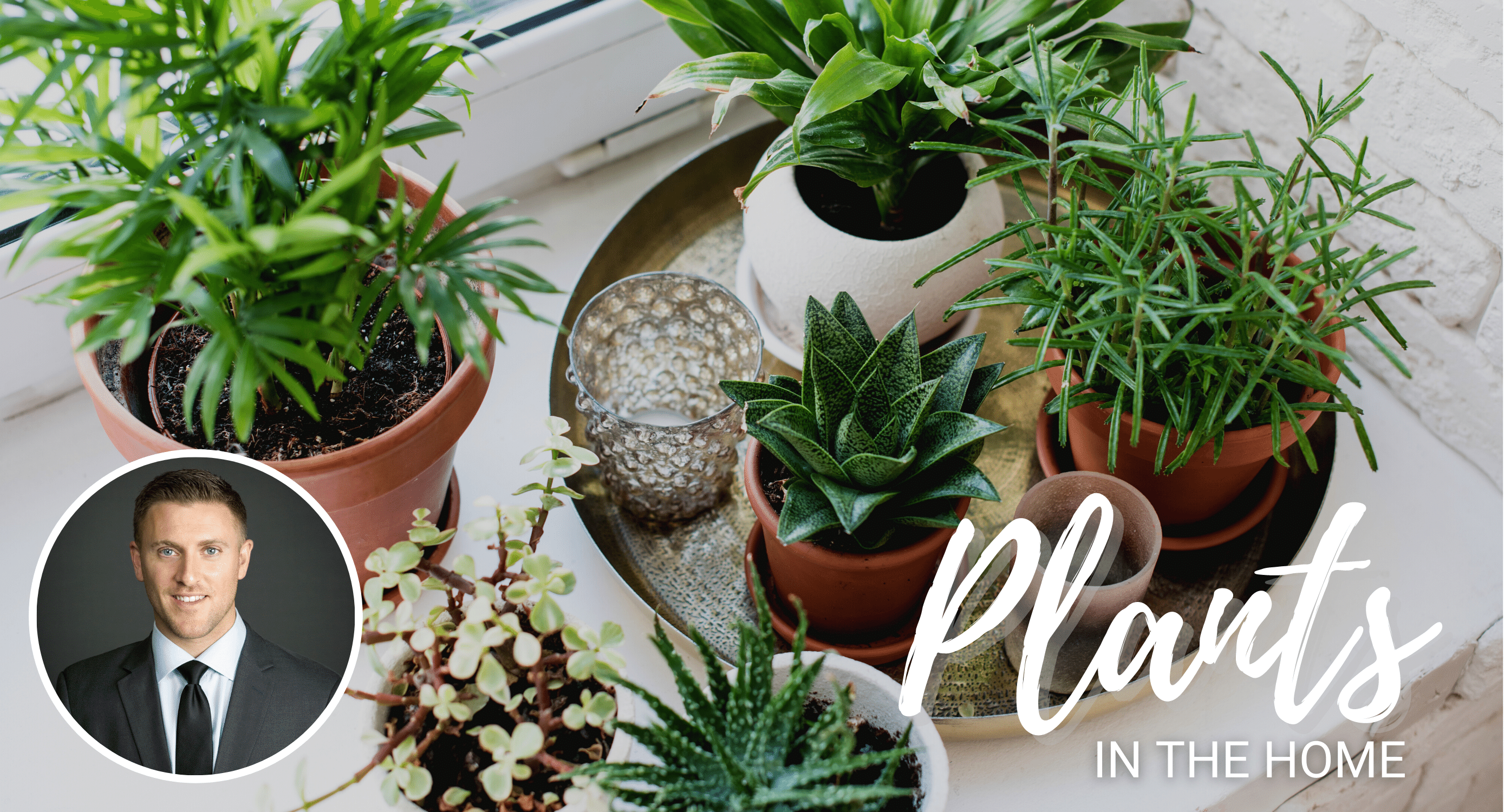 Some have used the hashtag #CubicleFlorist in their descriptions of me. Yes, I will admit my earlier days in the Real Estate industry things got out of hand quickly – my cubicle basically had its own ozone! What I could not convince my wife to let me keep in the home, I very quietly and unceremoniously forced upon my office-mates. From traditional lilies and orchids, to carnivorous varieties (bogs!) and everything in between. At one point I assumed the role of "Office Plant Manager" and was bestowed upon a 9-year-old Ficus tree, nursed back to life a Peruvian Nerve Plant, started a bonsai collection, and had a pothos almost eat my computer. Yes, things escalated quickly.
While I am unsure where my passion for plants came from (the only ones who don't kill everything they touch in my family are my brother Seth and my Grandmother!) I am certain about one thing: Plants Maketh The Home. Aside from the variety of health benefits associated with live plants in the home, they bring a sort of comfortableness – a touch of softness that transforms the rigidity of a house into a home, a living space. Scroll through any Pinterest or Instagram feed on house plants and you'll get the idea – sterile spaces subtly (and elegantly!) pop with color, freshness, and a calming sense of peace. Grounded. Home. Even the pots or crates that hold these plants take on a meaning of their own and can be used to accent room colors, codify décor, or solidify a sense of continuity throughout a space. Scroll through our real estate photos and you will see decorative plants in almost every listing photo!
Many articles have been written over the years on the benefits of plants in the home. What they have all left out? You. All things in our lives are merely extensions of ourselves – plants play an integral part in defining and showcasing our personality. Think about it: the candles you buy, the soaps or fragrances you use, the solvents you clean with…all these smells and advertisements have lemons, lavender, pine, vanilla, cinnamon… 
Fresh Basil plants in the kitchen? Check. 
Pine bonsais for therapy in the home office? Check. 
Plumeria in the sunroom? Check. 
Venus Fly Traps in the kids room? Check. 
As we celebrate World Environment Day, it's important to underline here that all this begins with You – expressively showcasing You by the warmth and life you bring into your home as a reflection of the environment around you. We as a Human Race are joined together, all of us in this life, and apart from all the rest of the chaos – the noise – there is one place on this great Earth that shelters us, comforts us, provides us sanctuary: Your Home. 
Call to action today? Fill your home with Joy – fill it with houseplants! (*Not checking with your significant other first may be hazardous to your health.)
Joyfully,

You Might Also Like: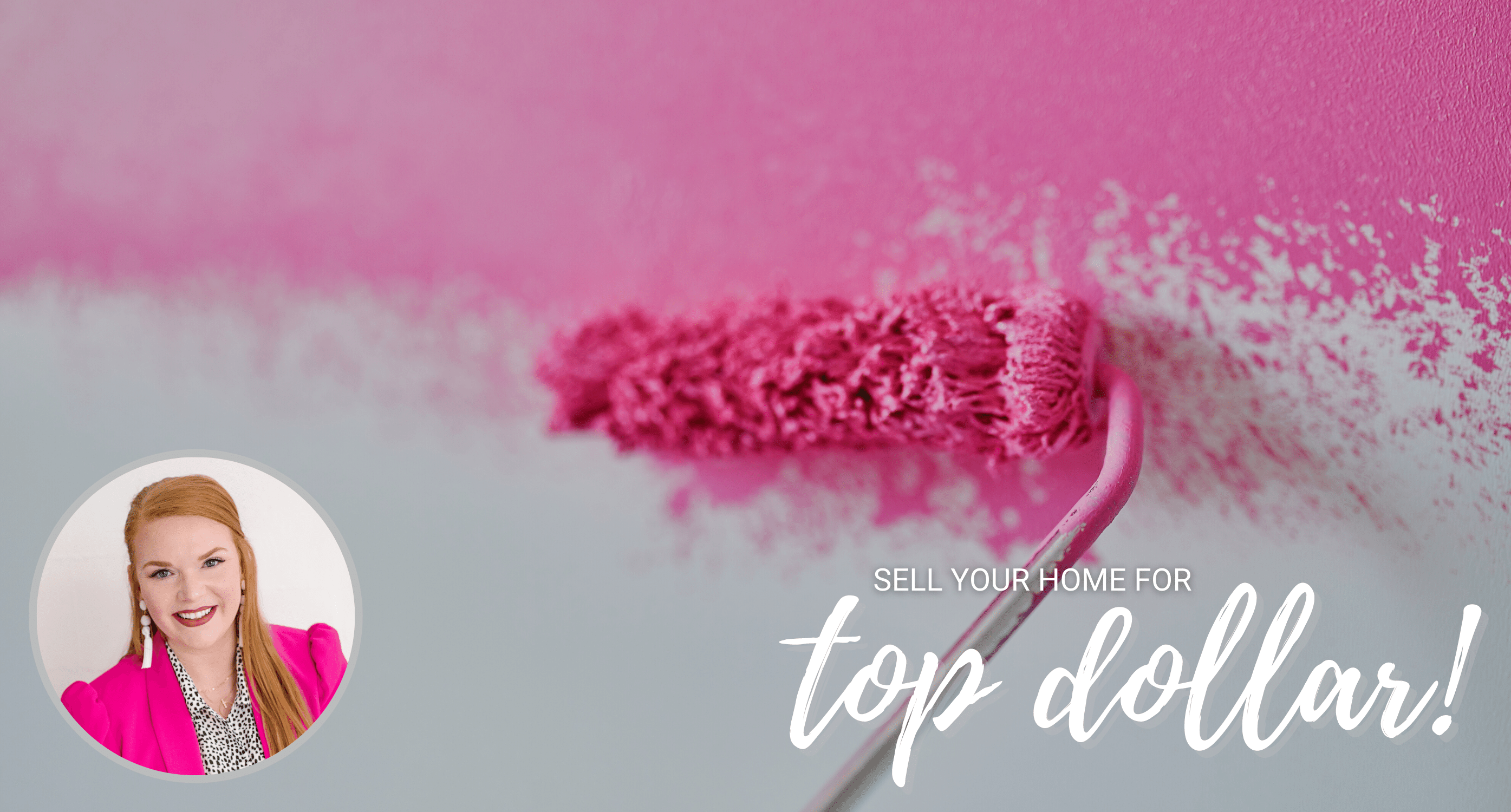 By now you've probably heard every REALTOR® you know yelling from the rooftops, We need more inventory!!! "Now is the time to sell!" While that is definitely true, buyers are more selective now than ever. You need a strategy to ensure you hit the market at your very best!
In order to sell your home for the highest price possible and in the least amount of time (meaning less showings, less cleaning, less inconvenience to you), you're going to need to create the most demand possible when it goes up for sale (with the help of a great Real Estate Agent of course). I have a simple 3-part plan that will help your home get the maximum exposure and create the most demand right away!
PART ONE: Focus on Selling a Lifestyle
You're not just selling a home, you're selling a lifestyle. This means you'll want to think beyond square footage and room sizes and determine how to best highlight the features of your home that will show the lifestyle someone can expect to have if they live there. Think about experiences like holidays around the big kitchen island or gatherings around the awesome firepit out back!
Ask yourself questions such as what feature did you love most about your home when you bought it and which room do you spend the most time in. Share these answers with your Real Estate Agent so they can market a lifestyle, not just the house.
PART TWO: Stage to Sell
Staging your home for sale is crucial in attracting the most buyers and generating the most interest in your home when it's for sale.
To get started, depersonalize and declutter first so potential buyers can more easily picture themselves living in the home rather than feeling like they're in someone else's home. Make sure to appeal to today's buyers. Talk with your agent about what updates or small changes will make the biggest impact to attract what most buyers are looking for these days.
PART THREE: Have a Pricing Strategy
If you want to attract the most buyers as soon as that for sale sign goes up, it's important to have a pricing strategy in place. Many sellers believe they should list their home over value and lower it as needed, but the problem is that doing this will only hurt your chance at attracting the most amount of buyers possible (therefore driving up the sale price). The problem is that it will decrease the number of interested buyers right when you list, could increase the length of time your home sits on the market and ultimately decrease your final sale price (which means less money in your pocket).
What you feel your home is worth on paper might not necessarily match what the market is saying your home is worth. The current market and the buyers are going to determine the value of your home. Make sure you're looking at market trends, other homes that have recently sold and be realistic. The best-case scenario is that you get several offers on your home, and you get to choose the price AND terms.
With the right real estate professional guiding you and this simple 3-part plan, you'll have buyers lined up outside your home in no time! If you have questions about how we can tailor this plan to your unique property, let's talk!
Written By:
You Might Also Like: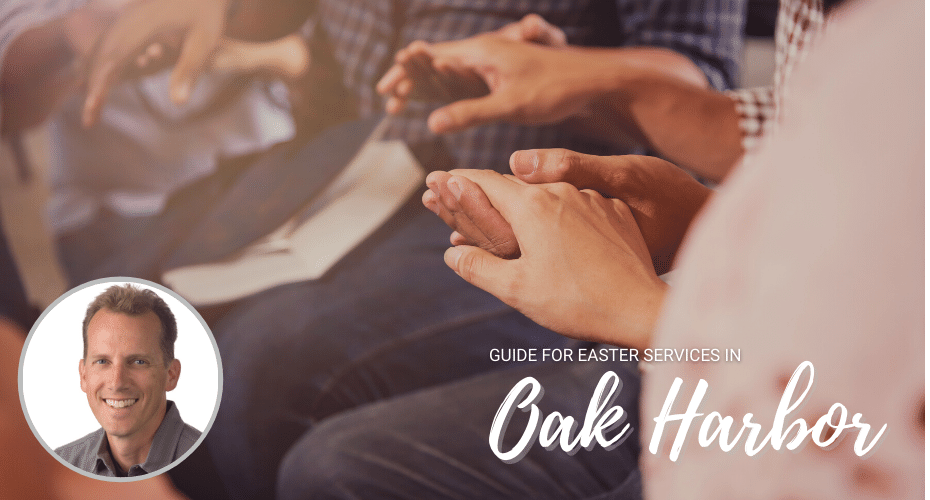 After dealing with all the challenges of the past year, many people are anticipating attending services at churches in Oak Harbor to celebrate Holy Week and Easter Sunday. Likewise, churches are looking forward to celebrating these events with people in person and online.
To find out where to go and when, check out the list below for Easter and Holy week service information. Have questions about any specific church? You can contact Don Jaques, the creator of oakharborchurches.com, with specific questions about any church in Oak Harbor.  Or you can contact the specific church with questions about their particular Easter services in Oak Harbor. Is your church info missing? Contact Don Jaques to get it added.
Easter Sunday, April 4 @ 10am
In-person and on Facebook Live. Childcare provided.
Good Friday, April 2 @ 6pm (in person only)
Easter Sunday, April 4 @ 9am and 10:30am (In-person and on Facebook Live)
Childcare is available. No pre-registration required, sign in as you arrive.
Good Friday, April 2 @ 6pm – in person and online
Easter Sunday, April 4 @ 8:30, 10:00 and 11:30am – in person and online. Kids church available at 10:00 and 11:30 services.
Registration is required for attendance due to COVID restrictions. Sign-ups will become available on Sunday, March 28th at https://oakharborfamilybible.org 
Facebook Live Stream or YouTube
Palm Sunday, March 28 @ 1-3pm Palm Parade in church parking lot.  This is a come-and-go event for all ages with a few interactive stations to drive through. Two stations will invite people to give flowers for the Easter cross or financial donations for their church camp, "Camp Indianola".
Good Friday, April 2 @ 7pm
Easter Egg Hunt, Saturday April 3 @ 1-2pm in Smith Park (SE 9th and Jensen Streets)
Easter Sunday, April 4 @ 10am
online and limited in-person (with pre-registration)
www.oakharborfumc.org/live or Facebook Live
Palm Sunday, March 28 @ 10am – in-person and live-streamed (with at-home liturgy option).
Maundy Thursday, April 1 @ 6pm – in-person and live-streamed (with at-home liturgy option). (Maundy means "mandate" and it's the night we re-dramatize the night in the Upper Room. There will be an option for foot-washing, Holy Communion, and then our service ends abruptly as we recall that this is the night that our Lord was betrayed.)
Good Friday, April 2 @7pm – in-person and live-streamed. We are going to do a Tenebrae Good Friday service which is very reflective and contemplative in nature.
Easter Sunday, April 4 @10am – in-person and live-streamed.
Children are welcome to join any of our services! We provide toys or coloring books to keep them occupied if they're young. We also have a room available for nursing / changing diapers
All services in person and live-streamed. No registration required. Masks and social distancing required.
Good Friday, April 2 @ 7pm – no childcare
Easter Sunday, April 4
*7am – Traditional Service (no kids church)
*9am & 11am – Family Services (Kids Church Available for Birth-1st Grade – sign ups required)
Living Word Easter Services Webpage
Live-streamed on Facebook and YouTube
Maundy Thursday – Thursday April 1 at 7pm
Good Friday – Friday April 2 at 7pm
Easter Sunday – April 4 at 8:00am, 10:31 (drive in service), and 12:00pm.
Registration required for all services except drive-in service on Easter Sunday.
Call 360-679-1561 to register, request child-care, or for more information.
YouTube or Facebook Live Stream
Many different options on Palm Sunday, Holy Thursday, Good Friday, and Easter (starting on Saturday evening). See their liturgical calendar for full info.
Services live-streamed on Facebook Live and in-person with no registration required.
Maundy Thursday, April 1 @ 7pm – live stream only
Good Friday, April 2 – see our website for devotional time available all-day
Easter Sunday, April 4 at 10am – live stream only
Is your church missing from this list? Contact Don Jaques us to get it added.
View the original blog by Don Jaques at: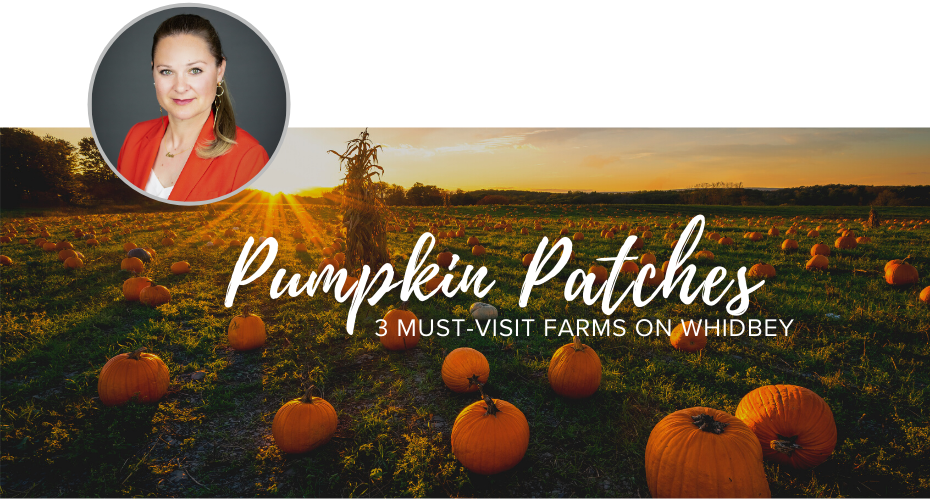 One of the very best things about autumn on Whidbey Island is being able to support all of our local farmers! Whether you're looking for a Whidbey Island pumpkin patch recommendation or you're new in town and want to start a tradition, you'll find 3 excellent choices right here:

The Farm Stand at K & R Farms
Located at 36699 SR 20 Oak Harbor, Washington
Every Friday and Saturday night throughout October, you can embark on The Farm Stand's Flashlight Corn Maze. The maze is open from dark until 10pm and is free for customers with a purchase. (A limited number of flashlights are available to rent if you don't have one.) RSVP on Facebook here so you don't forget! You can also stop by for fresh produce and of course, make time to go for a walk in the pumpkin patch.
Case Farm
Located at the end of Case Road Oak Harbor, Washington
Case Farm has been around since 1898, and they have been proud farmers for 5 generations now. This year they started a farm stand at the end of the pavement on Case Road where they sell an assortment of produce. 
You can even stop by just to say hello to their animals (cows, turkeys, ducks, chickens, cats, and dogs)! Enjoy picking out a pumpkin in their field or buy some harvest decor and fresh fall produce while you're at it. Little ones can take a turn at a toddler-friendly bale maze.
Case Farm also hosts educational visits for school and preschool groups to teach them about farming—visit their Facebook page for contact info!
View this post on Instagram
Sherman's Pioneer Farm
Located at 46 S Ebey Rd Coupeville, Washington
Established all the way back in 1852, this Whidbey staple shines extra bright when October comes around. Visit Sherman's Pioneer Farm to stock up on pumpkins, edible squash, and gourds; go for a trolly ride to the pumpkin patch; pick up fresh pies and other baked goods; visit their cows, and more. In previous years they've had a hay bale maze and a haunted house too—and of course, there are photo ops around every corner!
View this post on Instagram
View this post on Instagram
Written by:
If You Liked This You Might Also Like: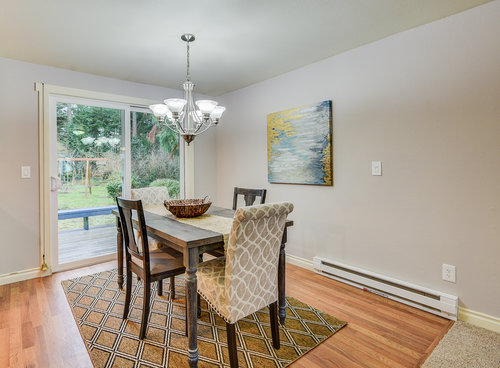 Before & After - The Importance of Staging
It is normal for you to love your home and all of your belongings. However, when it comes time to move, and you are ready to sell, you want your home to be as appealing as possible to as many buyers as possible. To accomplish this you must prepare your home in a way that buyers can envision themselves living there.
The purpose of staging is to make the home speak to everyone else, in a captivating manor. The last thing you want is your personal belongings distracting your buyers from the features of your home that will make it sell. 
For example when buyers see:
Piles of papers everywhere it tells them there is not enough storage. Solution: straighten up, get rid of the unnecessary, and create a cleaner more inviting space.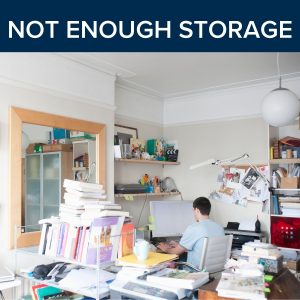 Filled kitchen counters make them think there are not enough cabinets. Solution: Clear off your countertops.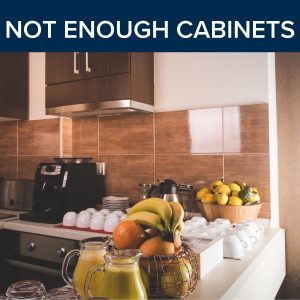 Packed closets lead them to believe the closet is too small. Solution: Do a bit of spring cleaning before photo day get rid of the unnecessary, fold clothes, straighten shoes, and organize your clothes by color on your hangers.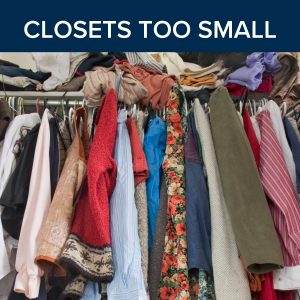 Rooms with a lot of furniture makes them feel cramped and left feeling like there is not enough room. Solution: move furniture into a way that is fitting for each room, perhaps rearranging furniture into other rooms or reducing the amount of furniture altogether.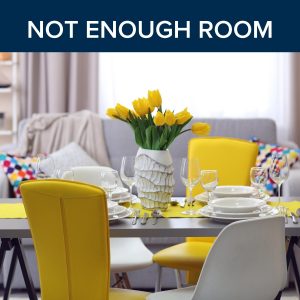 When your home is clean, clutter-free, and/or staged you are telling potential buyers that you take good care of your home, while simultaneously providing them a clean slate to imagine themselves living there. 
81% of Realtors said staging helps buyers visualize the property as a future home, while 46% said it makes prospective buyers more willing to walk through a home they saw online. 
Ready to get started? 
So, you can either be the "house with the beautiful granite counters and fantastic views" or the "house with the National Geographic collection where the dinning table is supposed to be."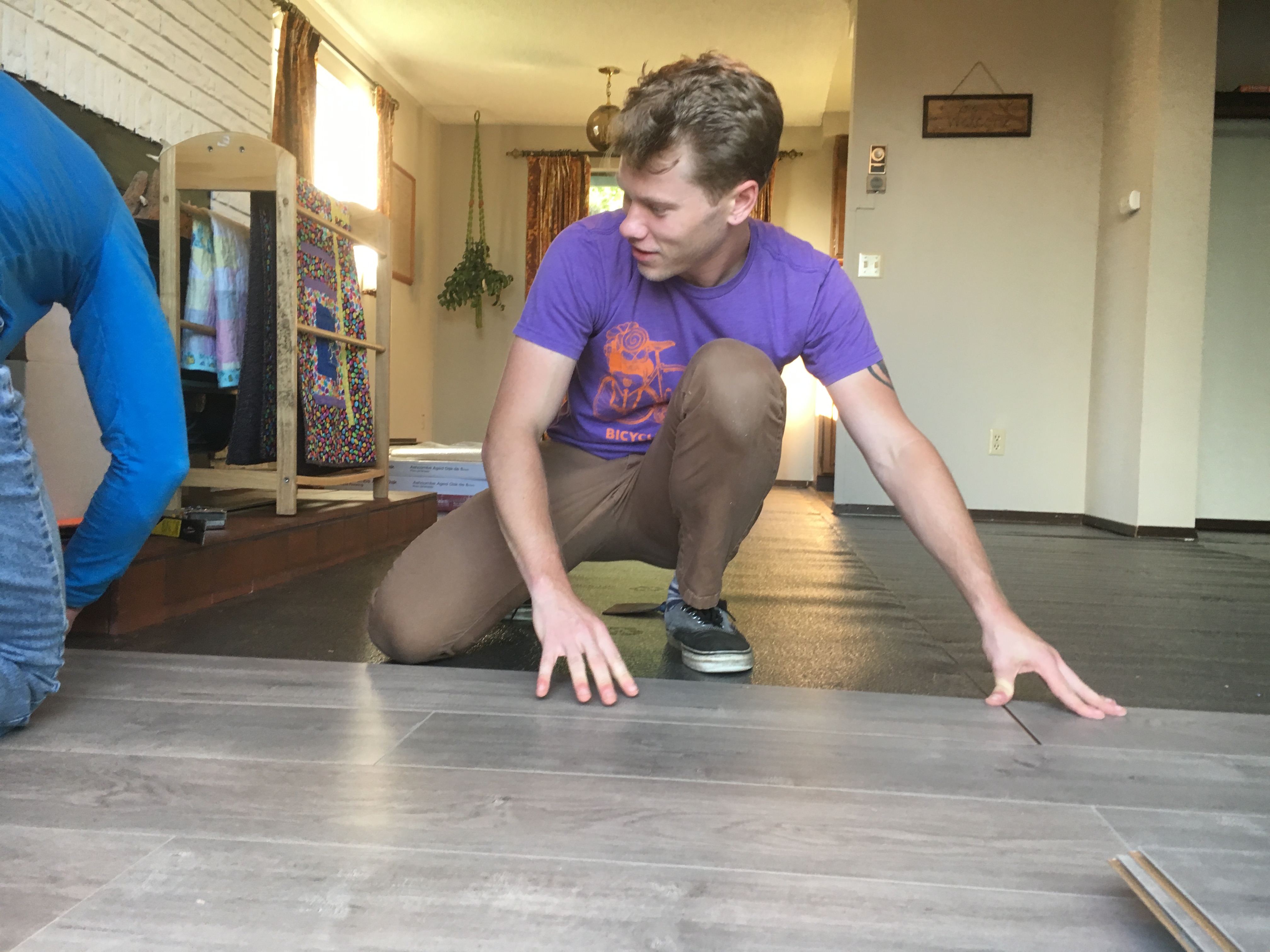 How to Install Laminate Flooring:
Written by: Anita Johnston

How many times have you thought "I can install laminate flooring" or "I wish I could do that?"  Flooring is one of those renovation projects that allure newbies most often.  After mastering the skill of installing your own floor it can liberate the home owner which can be good and bad for a home.
I have walked through many homes and within a second I can pick out a home owner renovation project.  From spaces between cabinets that weren't properly attached together or gaps that weren't perfectly filled with a filler pencil.  And flooring………. I have seen the worst flooring jobs while touring houses for sale.  A new floor can add great value to a home.  But an improperly installed floor can actually deduct value from a home.  I just saw this recently with a home that the appraiser specifically noted the poor flooring installation and downgraded the value of the home.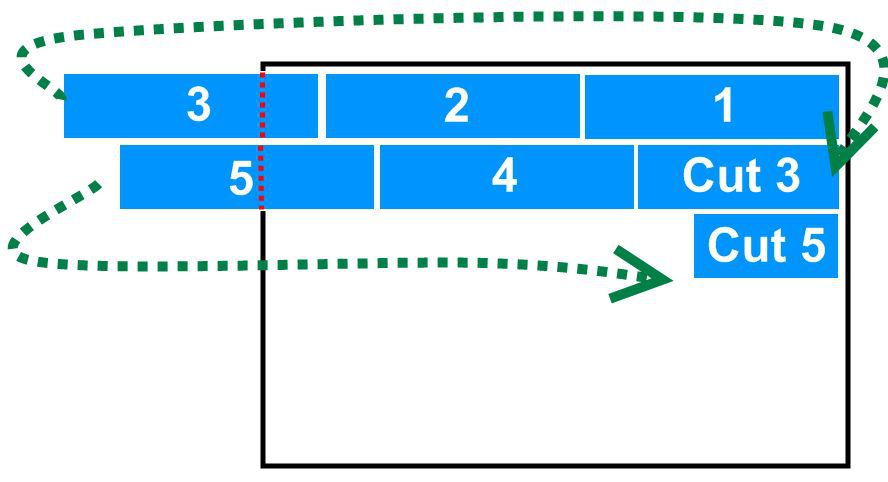 There's several things to keep in mind when installing flooring.  Prepping the floor is a must.  If you've removed carpet then you definitely had to endure the tedious task of removing staples that was holding down the carpet pad.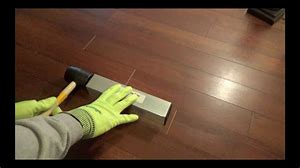 Sweeping the floor to make double sure that there's nothing sticking up that won't allow the floor to lie perfectly flat and level.  Second you need to decide where to start.  If it's just one room that's easier.  You simply start running your flooring parallel to the entrance.  Once you lay out your first row you will then take your cut board and lay it in place to start your next row.  There should never be less than 4″  from the end of one board to and other ends the row before or after. You should tap the boards together until they click together and all gaps are gone.