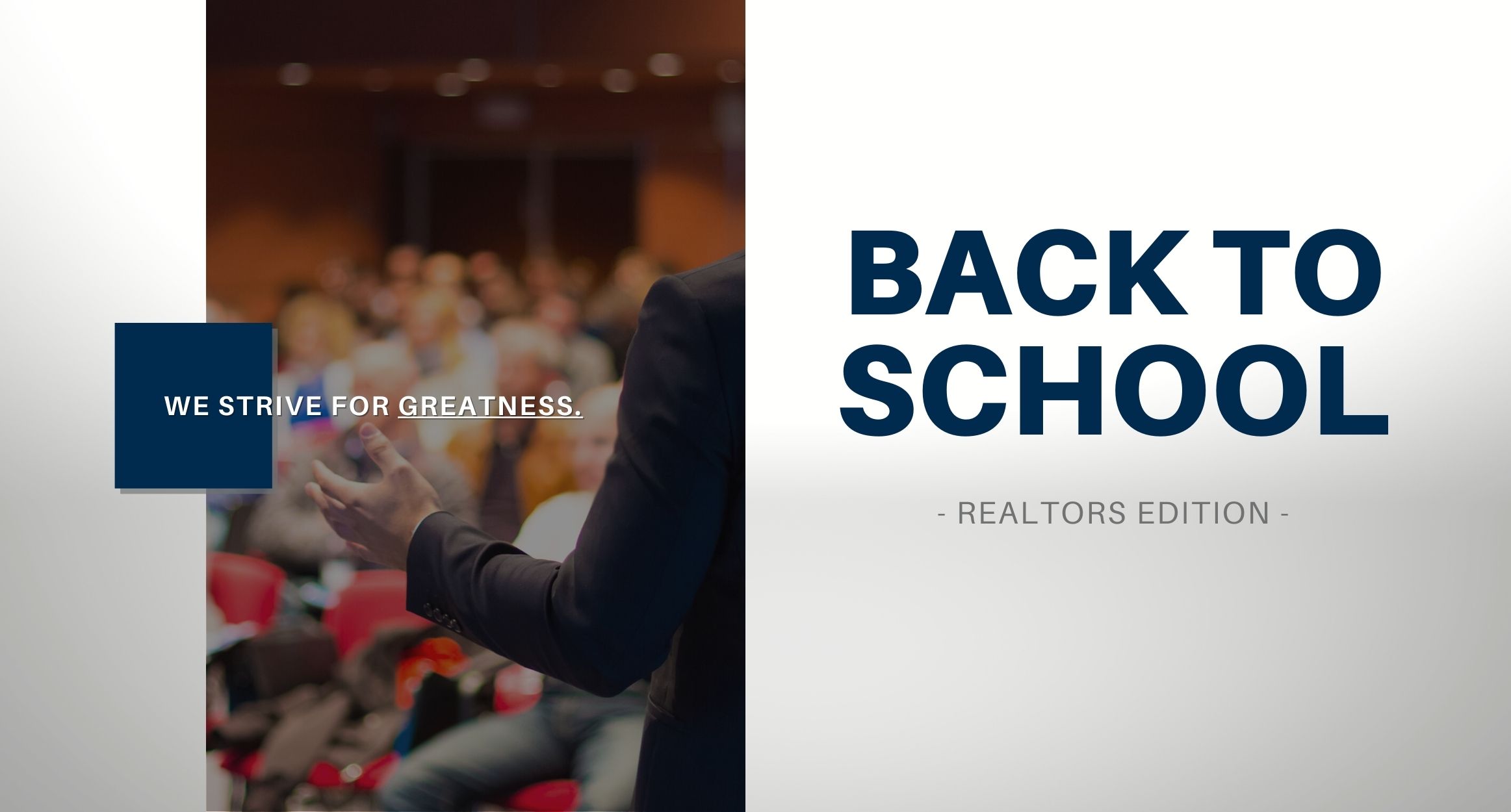 If you aren't a real estate broker you probably don't know that September doesn't just initiate back to school for our kids but as an industry, this is the beginning of conference season! This just means that Fall and Winter tend to be slower seasons and provide the best time for busy brokers to grab a block of hours or even a block of days to spend sharpening their skills. Great brokers are committed to being lifelong learners. They keep up with the ever-changing market, lending options, negotiating tactics, marketing techniques for properties, and the list goes on.
If you are a broker…
You may be looking for some great opportunities that are coming up in the next few months. We have collected a few that we think will be really worth your time. Take a peek and please let us know if we missed one of your favorites because we would love to add it to our list.
New Forms are coming SOON! Please take advantage of educational opportunities to study and familiarize yourself with the changes.
You can take one of the many virtual classes the NWMLS is offering here
Sept 16 noon-6pm at Swinomish Casino. NPSAR "Wow, What Just Happened" education day. 3.5 Clock hours.
Oct. 14, 9-3pm in Oak Harbor! Fair Housing Class, 6 clock hours
Ninja Installation Tacoma Dec 5-8 (Brokerage pays for 1st timers)! $1,100  Thinking about joining our team? Connect with us. 
Conference Opportunities:
Windermere Homecoming! $350 (plus accommodation and travel) Sept. 29-30
Inman Connect NYC Jan 24-26 $900
Denise Lones Prosperity Strategy California Nov 9-11, only 50 people! $3,500 w/ accommodation
NAR Conference Orlando Nov 11-13 $450
In addition to these great learning opportunities our brokerage brings in an expert speaker 2-3 times on topics from septic systems to negotiation tactics, from topics as unique as forestry management to ones that are pretty applicable on an island like shoreline processes and bluff stabilization. If you'd like to attend one of these trainings let us know! We'd love for you to be our guest in learning because the better we can serve our clients in this industry the better!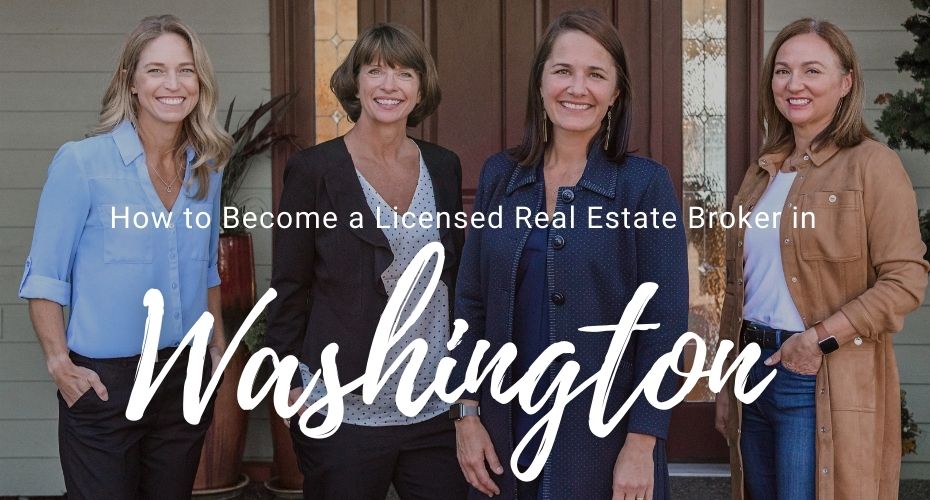 Pick a school and do your 90 hours of course work. At Windermere, we recommend Rockwell Institute because it is consistent and has proven success at getting people prepared to pass the exam. Current cost $489 (January 2021).

HOT TIP: There is an add on to get sample exams and extra cramming practice. GET IT!

 Do the following steps as you get closer to completing the 90 hours to break up the studying with actions that will prepare you for taking the exam and getting licensed…
Fingerprints! The closest location to Whidbey Island is in Mt. Vernon. You can schedule your appointment on this IdentoGO site. At the time of this blog post (January 2021), it cost $42.80 for the fingerprints and background check. Go to this DOL site for more info.
Set up a SAW account (Secure Access Washington) if you haven't already for your driver's license. For more info: https://www.dol.wa.gov/business/accountaccess.html
Register as a student with AMP through psi here https://ampportal.goamp.com/School/SchoolUser/WAREPStudentRegistration.aspx
Register for the exam. Cost $138.25 https://online.goamp.com/CandidateHome/examination.aspx?p_category=REAL%20ESTATE&p_client_code=WAREP&p_exam_id=21311
Once you've passed the exams apply for your license! https://secureaccess.wa.gov/myAccess/saw/select.do
* Contact the WA DOL Real Estate licensing department if you need extra help. We recommend emailing them instead of calling for a faster response. https://www.dol.wa.gov/business/realestate/contact.html
Follow these suggestions to get yourself mentally and physically ready to launch your real estate career:
Pick a brokerage.                                                                                                                                                                                                                                                                                          Interview the top brokerages in your area. Since the real estate exam process doesn't really give you what you need to serve people or build your own business you want to join a brokerage with a robust training program and ongoing support. Schedule a no-pressure introduction meeting with our brokerage today! Email us at WhidbeyCommunications@Windermere.com to do so.
Change your phone number to a local area code if it is not already. Nowadays all cell phones have caller ID and everyone is screening calls from out of state numbers. Do not confuse people, all real estate is local and your phone number should be too.
If you are beginning your real estate career in November or December then now is a great time to start collecting mailing addresses for Christmas cards.
Read some books. We give one of our favorites out a lot!
Snoop on the local real estate brokers.                                                                                                                                                                                                                                                    What do you see that you like, what don't you like? Take note! Social media is one good place to find a broker then check out top brokers' web pages. If you don't know any go to the website of the brokerage you're thinking about, head to the agent's page, and start clicking links. Ours is right here!
Interview brokers you admire. Take a broker that catches your attention online for a cup of coffee (they really do like it!). Ask them all the questions but more importantly LISTEN. Some suggested questions are…             

What do you like most about being a real estate broker? Least?
What do you like most about your brokerage? Least?
What advice would you give someone like me who is just getting into the business?

Download our guide to 5 things you can do to give yourself a head start here.