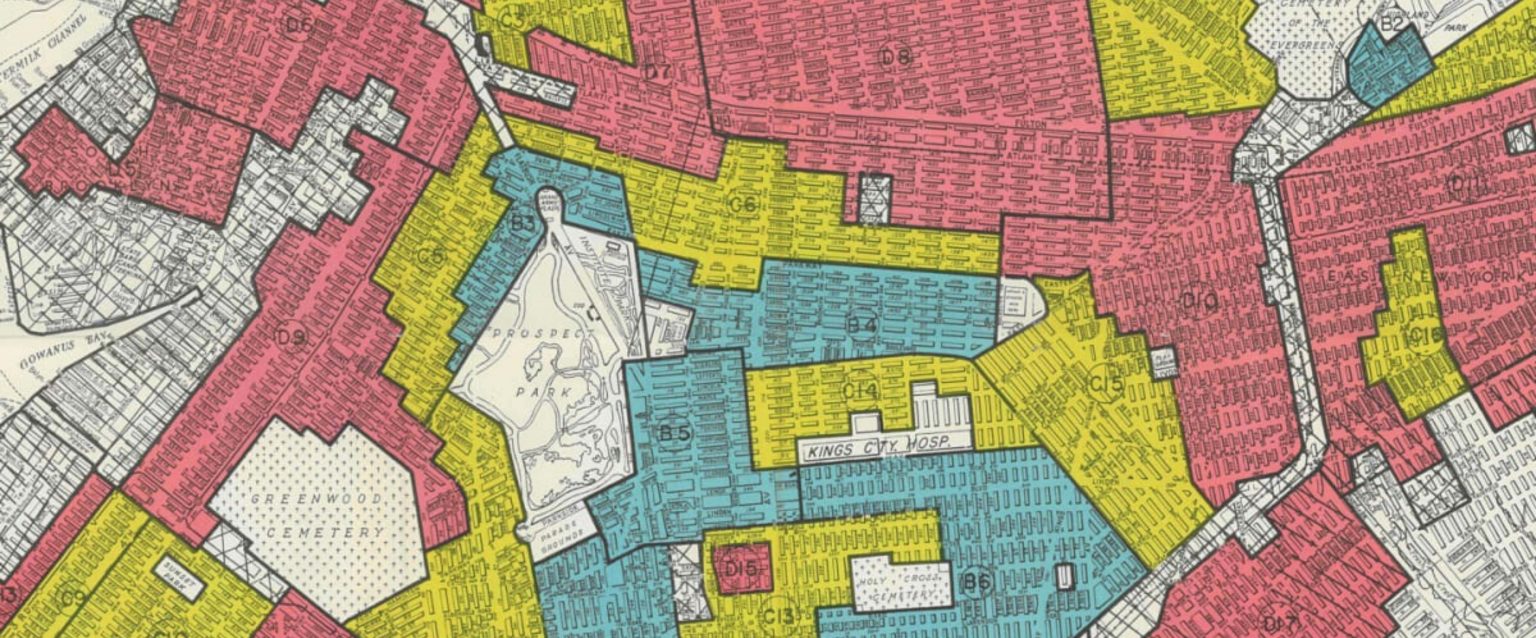 This room might seem simple to you, but to me, it marks the saddest day in my career. 💔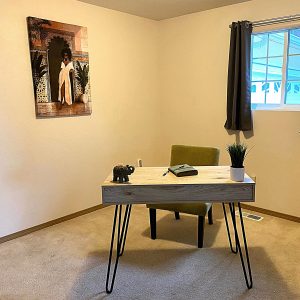 This picture was taken shortly after I had finished staging one of my client's homes. I wanted to show the owners all I had done – admittedly looking for a pat on the back. Although I was showered with compliments for almost every other room in the home (all boho-themed to my aesthetic), I was given an off-putting request when they saw this photo.
"Can you remove the painting?"
Having fallen in love with this painting months ago, I was fairly disappointed and a bit taken back by the request. I decided to inquire about the reasoning behind the request and my client's response broke my heart into a million little pieces.
"We are afraid we'll get less money if people know we're Black."
I was speechless.
In an attempt to comfort my clients and resolve the issue I made the mistake of saying ignorant things such as "that's not as prevalent on the west coast" and "it's just art, it won't tell people who you are." Ultimately though, the panting came down and was replaced by a lovely little beach scene.
Recently I was reminded of this interaction in the most heartbreaking way. In December of 2021 residents of San Francisco, California filed a lawsuit against their appraiser whose estimated value of the home came in nearly half a million dollars less than market value. After removing their family photos from the home and having it re-appraised it was clear that this discrepancy was in no small part due to the family's race. You can read more about the story here.
My client was right. The fight is nowhere near over.
The real estate industry has a long and troubling history when it comes to the struggles of racial divide in America. In many ways, the housing industry served and serves as a stronghold for preserving racial discrimination long past the judicial end of segregation. In Richard Rothstein's book The Color of Law, he delves into the multitude of ways in which the real estate industry fought to preserve racial segregation using subversive tactics that appeared innocent. By discreetly elongating the effects of racial segregation within the housing industry, the inability for people of color to obtain reasonable homes helped to widen the American wealth gap further than anyone thought possible.

How could the housing industry make such a profound impact on the financial prosperity of America's minorities?  The answer to this question is LONG and although I am not a professional economist, I can give you the two biggest reasons.
Real Estate is the Best Source of Generational Wealth
It is no surprise to anyone that land is one of, if not the most, finite resource we have in this world. Sure, there are always going to be those few who talk about building an underwater civilization or creating an outpost on Mars. However, if we are to assume that we do not live in a Syfy film – what we got is what we got. This means that real estate is one of the most secure investments you can make. Without the ability to create more supply and the fact that it is a basic necessity for all humans, the value of property really has little way to go other than up. This makes it a major player when it comes to building generational wealth.
A home is a unique asset in the fact that it not only provides vital accommodations to its owners but also greatly increases in value through the years and can be passed down from generation to generation. On top of that, those who own homes can withdraw equity from those homes to re-invest and grow that wealth even further.
This asset was withheld from minorities for multiple generations through the process of redlining while being generously provided to their Caucasian counterparts. By excluding minorities (especially the Black community) from the ability to build this kind of compound wealth, the prospect of even being able to buy into the investment grew further and further away with every increase in market prices. By the time segregation and redlining "ended," the ability for minorities to purchase a suitable home was already too far gone and it would take more than just a few generations to close the gap.
Housing Taxes are Connected to Education
One of the cleaver and subversive ways in which the housing industry was able to sustain discrimination in real estate and the wealth gap was through intertwining housing taxes with access to education. By excluding minorities from suitable housing which was projected to rise in value at a far greater rate, early real estate developers were successfully able to ensure educational discrepancies between the two communities.
In exclusively Caucasian communities where home values greatly exceed their minority counterparts, schools were well funded through the taxation of those higher valued properties. As a result, the children of those communities were granted better educational programs, higher paid and more competent teachers, as well as better recognition from potential universities. Later in life, this would result in better and higher-paying jobs for the children of those exclusively Caucasian communities.
In contrast, the home systematically set aside for minority communities did not come close to meeting the values of their Caucasian counterparts. The result of this was that children raised in these communities would have fewer educational programs, poorly paid teachers, and would often have a "black mark" on their college applications due to their school's reputation. As adults this lack of suitable education would result in working lower-paying jobs – only greatening the wealth divide.
Unfortunately, minorities today still face discrimination through illegal real estate practices such as steering and, as we saw with the San Francisco family, discriminatory appraisals. For people like me, it can be easy to think such things as "that's all in the past" or "minorities can't possibly still be affected by this." However, it is through the fear in my client's eyes as they looked at that beautiful painting that I see the truth – this battle is so far from over.

I am grateful, however, to work with Windermere Real Estate in fighting this injustice within our industry. In 2020 Windermere heard the call for equality and chose to answer. Windermere is one of the few Real Estate companies in the nation that have chosen to hire a consulting agency to help them promote Diversity, Equity, and Inclusion within our industry. Step-by-step they are helping their brokerages learn what it truly means to be inclusive and how we can all help to close the gap.
You can help too! Windermere Real Estate is partnering with HomeSight to increase Black homeownership in Washington state through what they are calling the "Hi Neighbor" fund. Through this fund, HomeSight is bridging the affordability gap for Black homebuyers so that they can increase their purchasing power. Starting in 2022 I will do my part by giving a portion of every commission I make to the fund. To learn more about this fund and to donate, click here!
This beautifully written article was submitted by our very own, Victoria Paris to discover more articles written by our agents click here.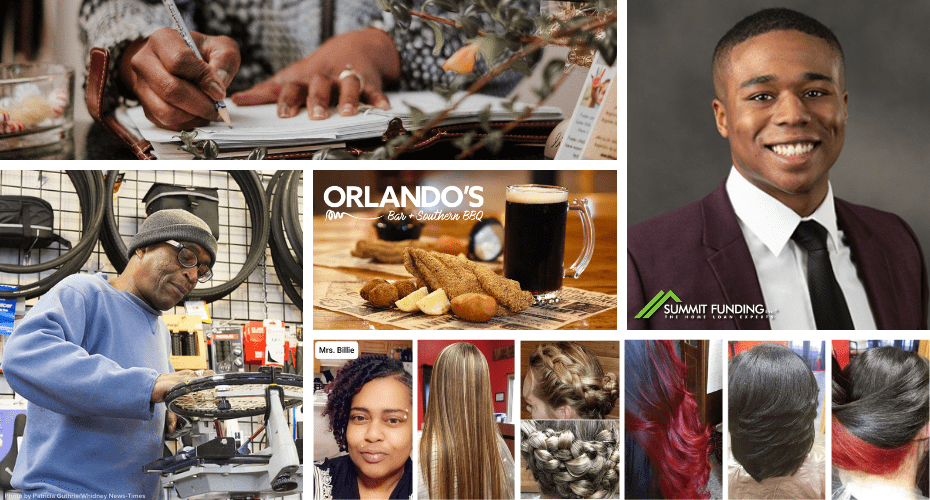 Windermere Whidbey is a proud supporter and celebrator of Black History Month. This year we wanted to do something extra special to commemorate the month, so we have collected a list of Black-Owned Businesses on Whidbey that we think you are going to love visiting. 
Orlando's Bar and Southern BBQ is a community treasure that started with nothing more than two cast iron pots, a tent, and a woman with a vision. Starting at the local farmer's market, Ms. Jackie and her family served up southern-style food that took the Oak Harbor community by storm. Within a few years the business grew from a tent to a truck, and now an incredible downtown restaurant few can resist. Whether you're looking for the best-grilled catfish on the island or just a friendly upbeat atmosphere to enjoy, Orlando's is an establishment you do not want to miss. 
View this post on Instagram
View this post on Instagram
View this post on Instagram
CreAda's | 910 SE Pioneer Way, Oak Harbor, WA 98277
Ada Moseley is the owner and head stylist for CreAda's Hair and Wig Salon. With over 20 years of experience in the industry, she is a stylist that provides the highest level of hair care and knowledge to her clients. She is known for making her clients feel special from the moment they walk through her door as well as cultivating a respectful and diverse atmosphere within her salon. If you're looking for experience and compassion from your stylist, she is the one to call! 

Shaw Photography is owned and operated by Willie and Kelsey Shaw. Whidbey Island natives, Willie and Kelsey met in high school and fell in love. As adults, the couple has built a business combining their skills in photography and videography that allows them to work together and gives them more time with their two young sons. Willie is an especially talented videographer who you may recognize as the cameraman behind Annie Cash's Your Local Look Videos. If you're looking for an engagement, maternity, or family photographer, you can't go wrong with this insanely creative couple. 
View this post on Instagram
View this post on Instagram
View this post on Instagram
Lesedi Farm | 2812 Thompson Rd, Langley WA 98277
A truly unique treasure for Whidbey Island, Lesedi Farm is owned and operated by Dorcas Young. Dorcus was born and raised in Botswana on her family's 500-acre farm where she learned the art of cultivating crops and raising livestock. After meeting and falling in love with a Washington State native, Dorcus moved to Whidbey Island with her husband and four children. She brought with her seeds from Botswana to plant in her garden and soon followed the inspiration for her farm. Dorcas now sells produce from her garden at local farmers' markets as well as Botswana-styled meals and food products. You can find her products at Pike Place Market, West Seattle Farmers Market, and Bayview Farmers Market.
View this post on Instagram
View this post on Instagram
View this post on Instagram
Oak Harbor, WA 98277
Jahleel Vester is a Whidbey Island native who absolutely loves his community. Anyone who meets Jahleel knows that he has a passion for living life to the fullest and serving his clients well. As an individual who knows all too well the historical struggles of the black community within the housing market, he desires to be a role model and trailblazer for others. Working with Summit Funding has given Jahleel the opportunity to build a business that aligns with his vision and dreams. If you're looking for a passionate loan officer ready to educate you and find the solutions you need, look no further.
View this post on Instagram
View this post on Instagram
View this post on Instagram
Ozell Jackson with HomeBridge | 32650 State Route 20, Suite 201, Oak Harbor, Washington 98277
Ozell Jackson is a Puget Sound native who greatly values community and making a meaningful impact. Through the years he has served the community as a football, basketball, and soccer coach, instilling the discipline of making plans and taking responsibility for mistakes in his students. This passion for service drives his career as a Loan Officer and is why he chooses to work with Homebridge, who he feels shares this goal with him. 
Mrs. Billies Beauty Salon is located comfortably within The Loft on Fidalgo and Dock in Oak Harbor. Billie Foster is an incredibly talented hairstylist with over 26 years of experience who offers a variety of services to any and everyone regardless of their hair type or texture. She's known for receiving a great amount of joy in making her clients feel good about the way they look. Whether you want to switch up your color, try extensions, do silk presses or relaxers; Mrs. Billie has got you covered.

Dean's Sports Plus | 730 N Oak Harbor St, Oak Harbor, WA 98277
Dean Lewis, the owner of Dean's Sports Plus, always had the vision to own his own business and be his own boss. His sporting goods store is the realization of the dream. Having spent the last 30 years servicing clients' sporting needs, he not only has returning customers but multiple generations of them. He has earned a reputation within the community for being an outstanding repairman for sports equipment ranging from bicycles to snow skis. So the next time you need a chain fixed or a wheel adjusted, you know who to call!  
Did we miss a business? Let us know in the comments! 
If you liked this you might also like: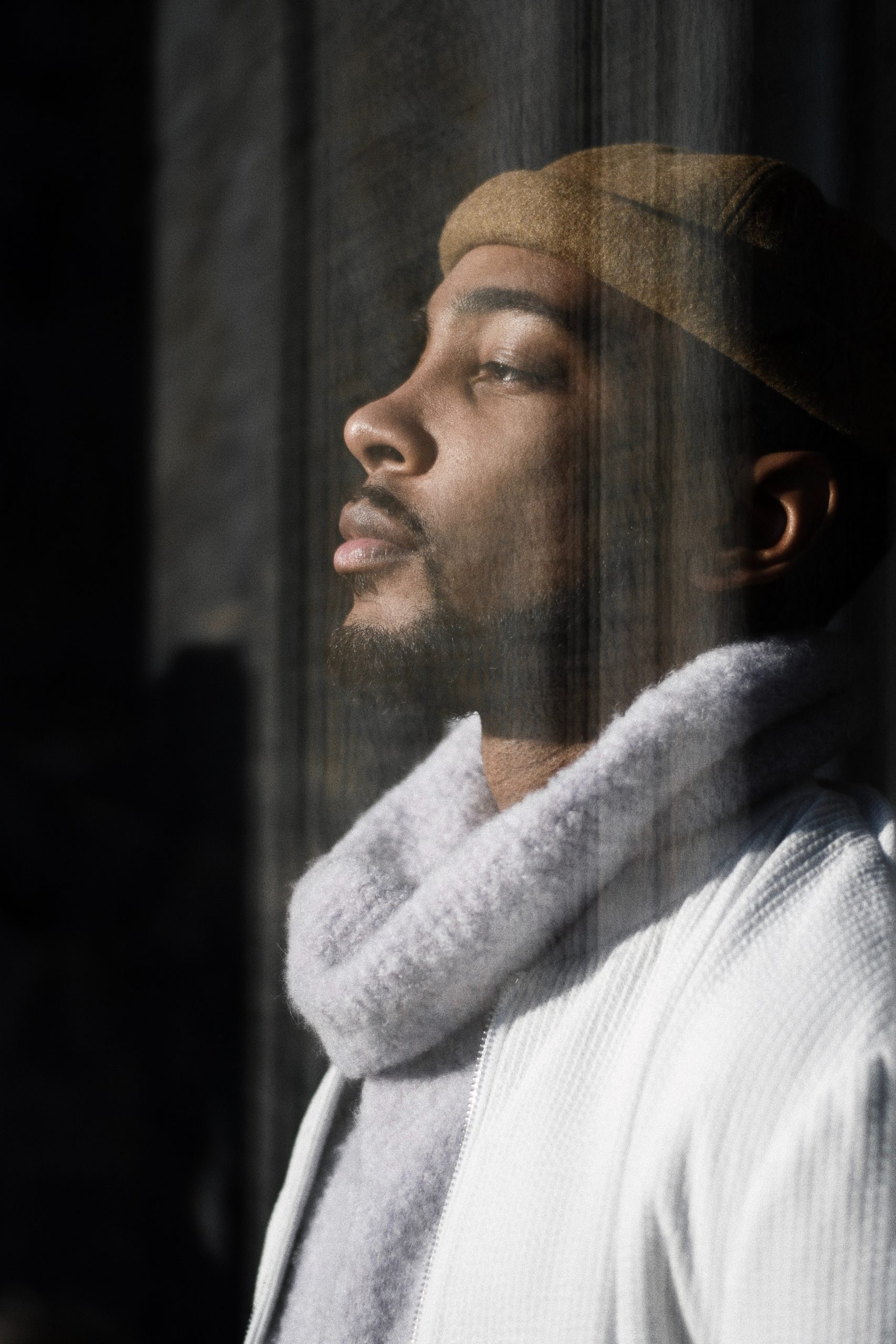 Black History Month Began
In 1915, American historian Carter G. Woodson and minister Jesse E. Moorland founded what is now the Association for the Study of African American Life and History® (ASALH) to recognize and celebrate the accomplishments of African Americans and to encourage studying the history of Black people. In 1926, the ASALH debuted what was then called "Negro History Week" to bring awareness to their mission. The event took place during the second week of February, coinciding with the birthdays of Abraham Lincoln (February 12) and Frederick Douglass (February 14). It continued to grow through the decades. In 1969, Black History Month was first proposed by the Black United Students at Kent State University. Years later, in 1976, President Gerald Ford decreed Black History Month be observed nationally. Since then, every President has recognized February as Black History Month (also known as African American History Month).
Black History Month 2021
Black History Month's first official theme was "Civilization: A World Achievement" in 1928. Since then, the annual themes reflect changes of social movements' impact on ideas of race, how the Black community's aspirations have evolved over time, and how those of African descent living in the United States view themselves. The theme for 2021 is "The Black Family: Representation, Identity, and Diversity." For more information on this year's theme, past themes, and more on Black History Month, visit asahl.org.
In Real Estate
In the real estate industry, methods of redlining and steering have historically prevented members of the Black community from building wealth through homeownership. At Windermere, we are committed to doing our part to address discrimination, racism, and inequity within our company and the real estate industry. There are a number of initiatives in place throughout the industry to support diversity and inclusion, commit to fair housing, and make homeownership fairer and more equitable than it has been in the past. For more information and resources, visit the National Association of REALTORS® Fair Housing and Diversity, Equity, & Inclusion pages.