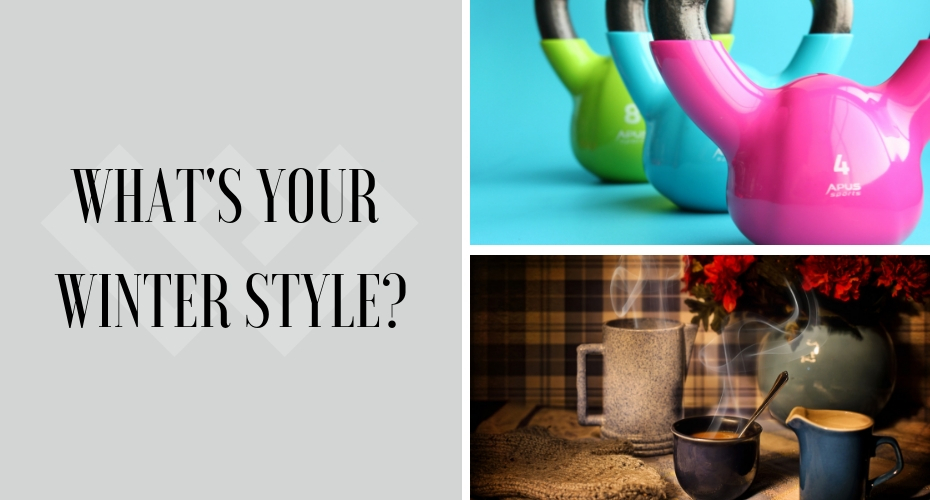 What's Your Winter Style?
It's official. The clock has struck twelve and the new year has begun; bringing with it a time of resolutions or rest.
For many, January is the restart button for their workout routines. With the holidays passed they can finally buckle down and bust out the dumbbells again. For others, the winter winds make that idea unimaginable. They would far rather grab their favorite warm drink, a comfy blanket, and cozy up on the couch with the ones they love.
So, which is your winter style? Or are you both?!
For the Workout Warrior
January brings new inspiration to the workout warrior. With a vision of the new year in mind they are dedicated to bringing back that bikini body or conquering some challenging goals. Unfortunately, winter weather doesn't always make outside exercise possible. Below is a list of local gyms where you can stay fit!
Thrive Fitness – 32650 WA-20 Bldg D, Oak Harbor
North End Fitness – 2800 Goldie Rd #102, Oak Harbor
www.northendfitnesscenter.com/
Crossfit – 720 SE Pioneer Way, Oak Harbor
Unsize Me – 670 SE Pioneer Way #101, Oak Harbor
Hoping to complete your workout at home?
Check out these 15 Best Apps to Help You Get Fit: https://www.menshealth.com/technology-gear/g23007883/best-fitness-apps/
For the Cozy Cuddler
If the whole workout routine isn't for you, you probably just need a little more Hygge in your life. Hygge, pronounced "hue-guh," is a Danish word loosely translated to fun, cozy, comfort, and happy. It's more than a word though; it's a concept and a lifestyle. It's to live in comfort and contentment with the things and people who make you happy. Below are some ways you can bring Hygge into your home.
Want to learn more about Hygge?
Read The Little Book of Hygge: https://www.amazon.com/Little-Book-Hygge-Danish-Secrets/dp/0062658808/ref=sr_1_2?ie=UTF8&qid=1543349186&sr=8-2&keywords=hygge
You Might Also Like: