Social Links Widget
Click here to edit the Social Media Links settings. This text will not be visible on the front end.
by Windermere Whidbey Island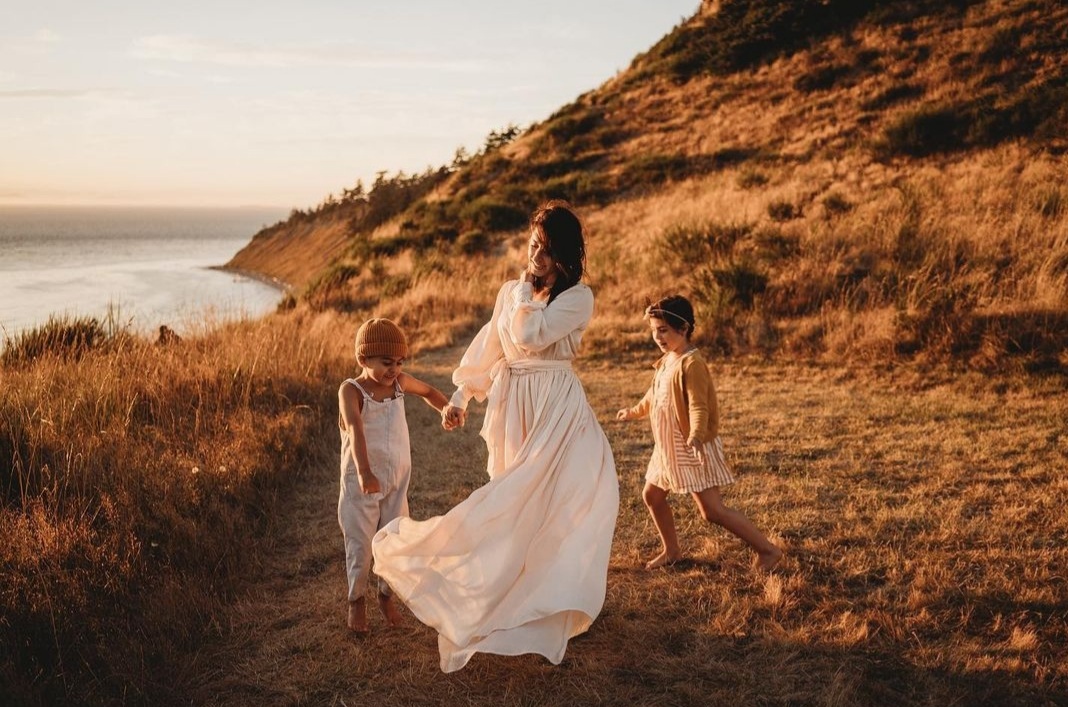 Mothers Day is just around the corner. Are you ready to celebrate mom the way she should be?
Keep reading for our guide to celebrating mom on Whidbey Island so you can create a day filled with memories that will last mom a lifetime.
Sunday Morning:
What better way to celebrate mom than by waking her up with a stunning gift from our local family-owned jewelers at Gerald's Jewelry?

Pack the family in the car, grab a cup of coffee from Café De Lisio (opens at 6 am),  and head down to West Beach to catch the sunrise. Perhaps a short stroll along the beach until someone can find a heart-shaped rock for mom is in order.

Don't make mom cook today! Treat her to a breakfast at The Mill at Kasteel (opens at 8 am) that will leave her feeling like a queen.
When done, drop mom off FOR HER FACIAL APPOINTMENT (set this in advance) at one of these local studios:
While she is getting pampered, sneak over to Little Town Cottage to pick out the best smelling products to treat mom to a well-deserved relaxing bath later in the evening.

Sunday Afternoon:
Once mom has been pampered and is ready to hit the road again, head to one of these three phenomenal ways to spend Mother's Day afternoon on Whidbey Island.
1.       Stop in Coupeville for her massage appointment (make an appointment in advance) at the Seaside Spa and Salon, before heading to Mother's day at Meerkerk Garden (11am – 3pm) in Greenbank. While you are waiting, grab her a book from the Kingfisher Bookstore, a bottle of wine from Vails Wine Shop & Tasting Room, and perhaps all of you a treat before the rest of the drive from Front Street Grill.
2.       Her Reservation (make in advance 11am – 4pm) for a pampered Mother's Day Picnic at Wild Hearts on Whidbey in Langley, which includes charcuterie boxes, 20 breathtaking acres to explore, and mini photography sessions with Phoenix Photography to capture these memories for the rest of her life, and, of course, stunning bouquets.
3.       Treat mom to the perfect Langley adventure complete with the best selection of Whidbey's own Sweet Monas Chocolates, a trip through the Whidbey Art Market, and when tummies get hungry, fulfill the urge with a stop at Sea Biscuit Bakery.

Sunday Evening:
With a bit of preparation in advance, Mom can be greeted with a unique bouquet specially  handcrafted by Lexi at Forage upon returning home . Let mom relax with a soaking bath complete with the products from Little Town Cottage, the book from Kingfisher, and a glass of wine from Vails, prepare a simple but sweet recipe so that she does not have to cook. Finish the evening with a family movie and get the kiddos off to bed for their early morning at school the next day.

No matter how you choose to celebrate, show mom she is loved this Mother's Day with a day she will never forget!
If you post a picture to your social for her special day, tag us in it so we can celebrate her too.
Instagram: @windermere_whidbey_island
Facebook: @WindermereWhidbeyIsland