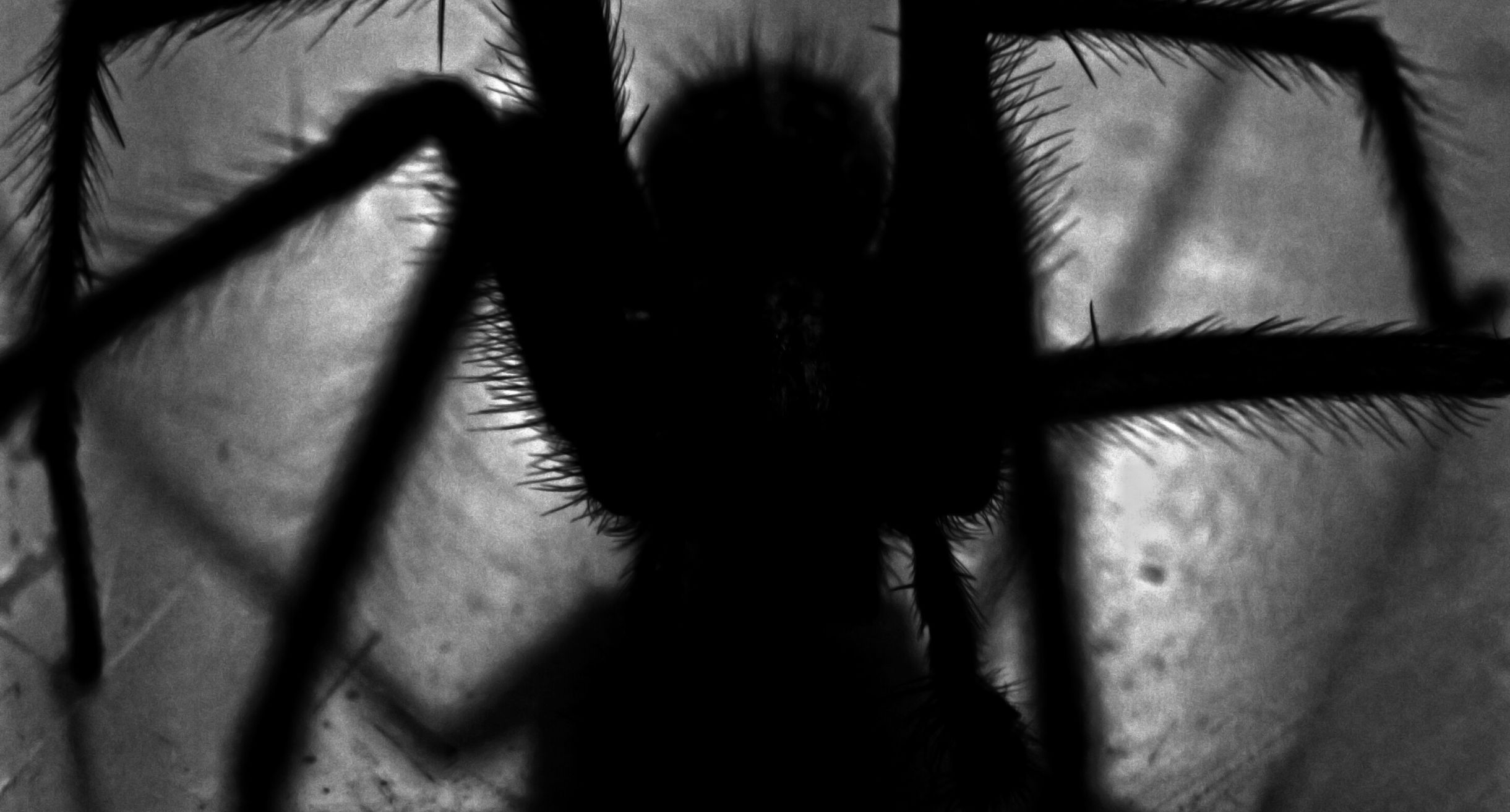 As the crisp autumn air settles in, Halloween is creeping closer and it's time to conjure up some devilishly delightful pumpkin carvings.
SPOOKTACULAR CARVING IDEAS:
Whether you're a seasoned pro or a beginner, these spooktacular pumpkin carving ideas are sure to impress.
Start off with a classic Jack-o'-Lantern, featuring a toothy grin and triangle-shaped eyes that never go out of style. Or try a simple yet spooky ghost design with black paint or markers to create a hauntingly eerie look. If you prefer something more whimsical, carve a cute cat with pointy ears and whiskers to add a playful touch to your décor.
But… if you are feeling daring, go all out with a fierce dragon carving. Of course, it will require expert level skill and patience, but it is sure to leave everyone spellbound. For a more elaborate design, try carving a haunted house complete with spooky windows, a creaky door, and ghostly apparitions floating around – perfect for adding an extra eerie ambiance to your Halloween décor.
WHIDBEY ISLAND FARMS:
Once you have your design picked out, head over to one of Whidbey Island's pumpkin patches to find the perfect pumpkin.
At the Greenbank Farm enjoy a fun day of picking your own pumpkins.
Case Farm offers over 50 years of experience in growing a variety of pumpkins.
While the Bayview Farmers Market has a pumpkin patch, it also offers a variety of vendors selling fresh produce, baked goods, and handmade crafts.
But don't stop there – Whidbey Farm & Market and The Farm Stand K & R Farms also offer great pumpkin picking options. At the Whidbey Farm & Market, you can support local farmers and artisans while picking out your perfect pumpkin for carving and at The Farm Stand K& R Farms, enjoy a variety of fresh produce and family-friendly activities like a corn maze and ice cream.
HALLOWEEN FUN ON WHIDBEY:
To top off the fun, if you are looking for a spooktacular adventure, head over to the Haunted Barn In Oak Harbor. The haunted barn features creepy decorations, special effects, and live actors sure to send shivers down your spine.
No matter where you choose to pick your pumpkins or celebrate Halloween, make sure to enjoy the crisp fall weather and embrace all the spooky sights and sounds of the season. Happy haunting!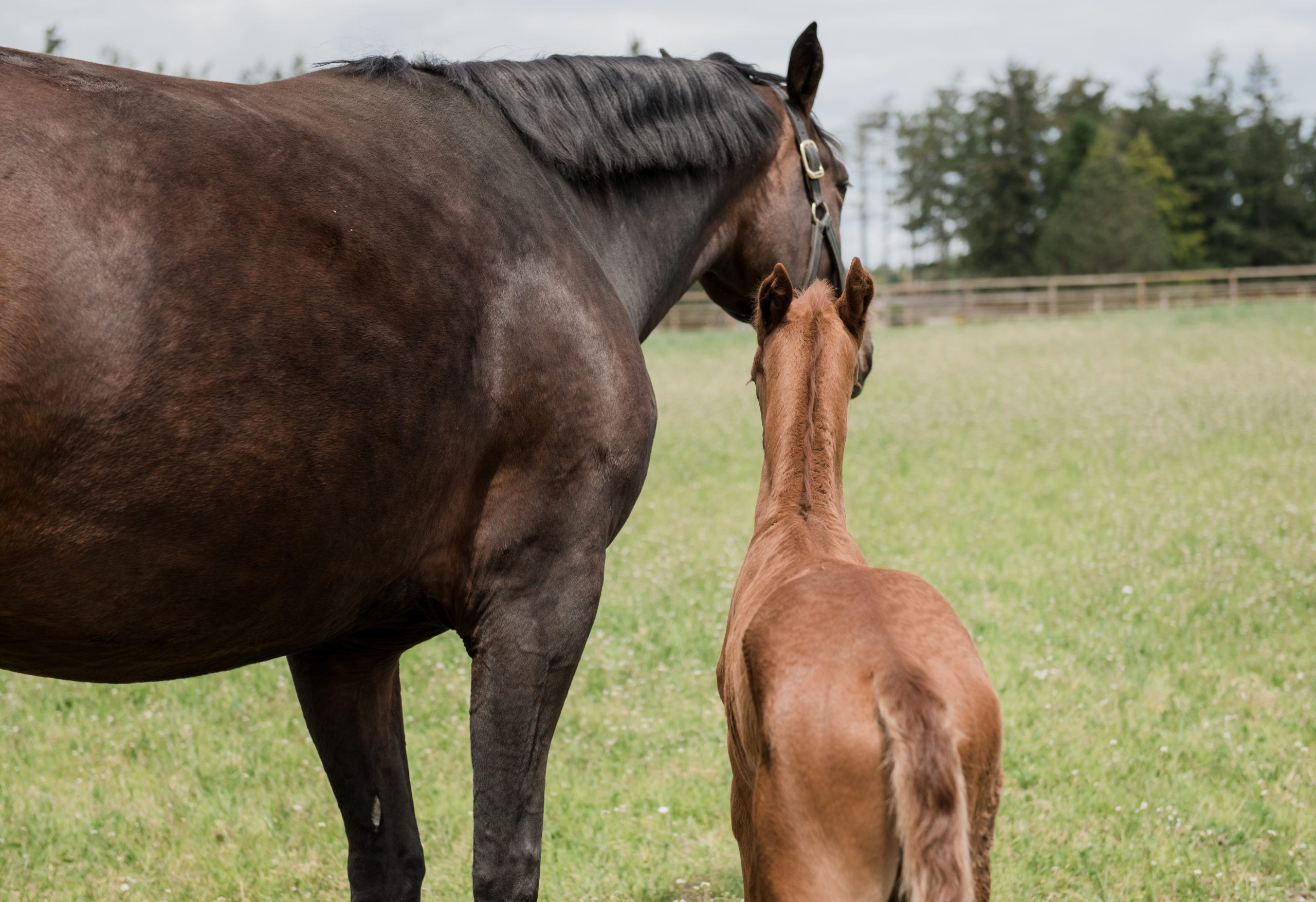 Horses have been a prominent animal throughout history, dedicated to their human's side. Many would go as far as to suggest that horses, just as dogs, cats, and other pets can be man's best friend. Like other pets, horses can contribute to the health, wellbeing, and happiness of their humans so much so that there have been people that contribute overcoming their mental illnesses to using a technique called Equine Horse Therapy. Likewise, many children have found companionship in their horses and have grown to learn valuable life lessons from them.
While we as humans receive so much from these amazing animals, it is equally important that we pay attention to their health, wellbeing, and happiness as well.
If you are new to the equestrian lifestyle here are a couple of tips to keeping them happy:
1) Consistent Exercise:
Horses, just like us need daily exercise to stay healthy and fit. A daily workout helps to reduce your horse's stress and allows them to release pent-up energy. While it might not look like the typical gym workout, working out with your horse by training can be beneficial for both you and your horse.
2) Keep Vaccinations Current:
Like humans, horses also need vaccinations and it is important that they stay current, or like humans, they can get sick. Having the proper vaccination in a timely manner helps you keep your horse healthy, fit, and happy.
If your horse gets sick, it will take a lot of energy for it to fully recover. Keeping your horse on a vaccinations routine not only will help prevent your horse from getting sick but will also help your horse to recover against the more serious diseases more easily.
To ensure you are providing your horse the best care and keeping regular on its vaccinations, you can ask your vet for a list of vaccines he/she suggests you give to your horse and which ones are most important for your horse to have. If you don't currently have a vet, click here for a list of ones in our area.
3) Your Horse Needs a Safe and Comfortable Environment: 
Here's one that lies near and dear to our hearts. As real estate agents, we know just how much we as humans want our homes to keep us safe and comfortable. Similarly, your horse not only deserves but needs housing that not only keeps him safe from things like storms and prey but also makes him comfortable. If your horse lives in a barn, provide them a stall and protection.  If they live outdoors, they need some way to get out of the sun. Often a run-in shed, or shady trees can give them protection from the elements they need. Additionally, you will need to provide them with a dry walking area, grass, rubber mats, and hoof care.
Not all properties are created equally. When looking at properties, it is important to make sure it is sufficient for your horse and easy for them to maneuver and permitted for horse use. If you need help determining whether or not a property is viable for your equestrian needs reach out to our equestrian advisors here.
4) Good Nutrition:
We know that when we eat junk food, we feel, well like junk. Similarly, your horse requires a diet that can fuel the energy they need to stay fit and healthy. The digestive system of your horse is designed to process large amounts of fibrous foods regularly.
To keep the horse's digestive health and increase their energy level, you should include grass, hay, and grains in their regular diet along with a lot of fresh CLEAN water. Including traditional mineral blocks into their routine will help your horse maintain an optimal diet. Check out these great places on Whidbey to purchase food for your horse.
5) Your Horse Needs a Dentist Too!
Have you ever been petting your horse when he decides to give you a big lick across your face?! We have too. That's how we know it is of the utmost importance for your horse to have a dentist too. You should anticipate a checkup about once a year. Like humans, horse teeth grow. However, unlike humans, horse teeth continue to grow and could potentially become damaged by opposing teeth if not properly taken care of. Because their teeth continue to grow it is important for them to be filed regularly to ensure the horse is comfortable when he eats. Could you imagine trying to eat if your teeth hurt you?
Without regular dental check-ups, your horse could develop problems that could lead to more serious problems like colic and choke.
6) Their Hooves:
It is important to take care of your horse's hooves, by cleaning them and trimming them regularly. Like humans, every horse is different. The growth at which your horses' hooves grow may be vastly different from that of another's. However, it is often common for hooves to grow in between 4 to 8 weeks. You can begin trimming them after that.
7) Visit Your Horse Regularly:
The bond between you and your horse should be very strong like the friendship between you and a best friend. You will develop this bond over time by spending adequate time with them. You should expect to visit your horse daily if possible.
But also, like humans, your horse needs equestrian friends too. So get out and make friends with similar interests as both you and your horse.
At the end of the day…
… if you have been considering buying property for you and your horses – let's connect to determine what is best for all of you. Email us or call us today!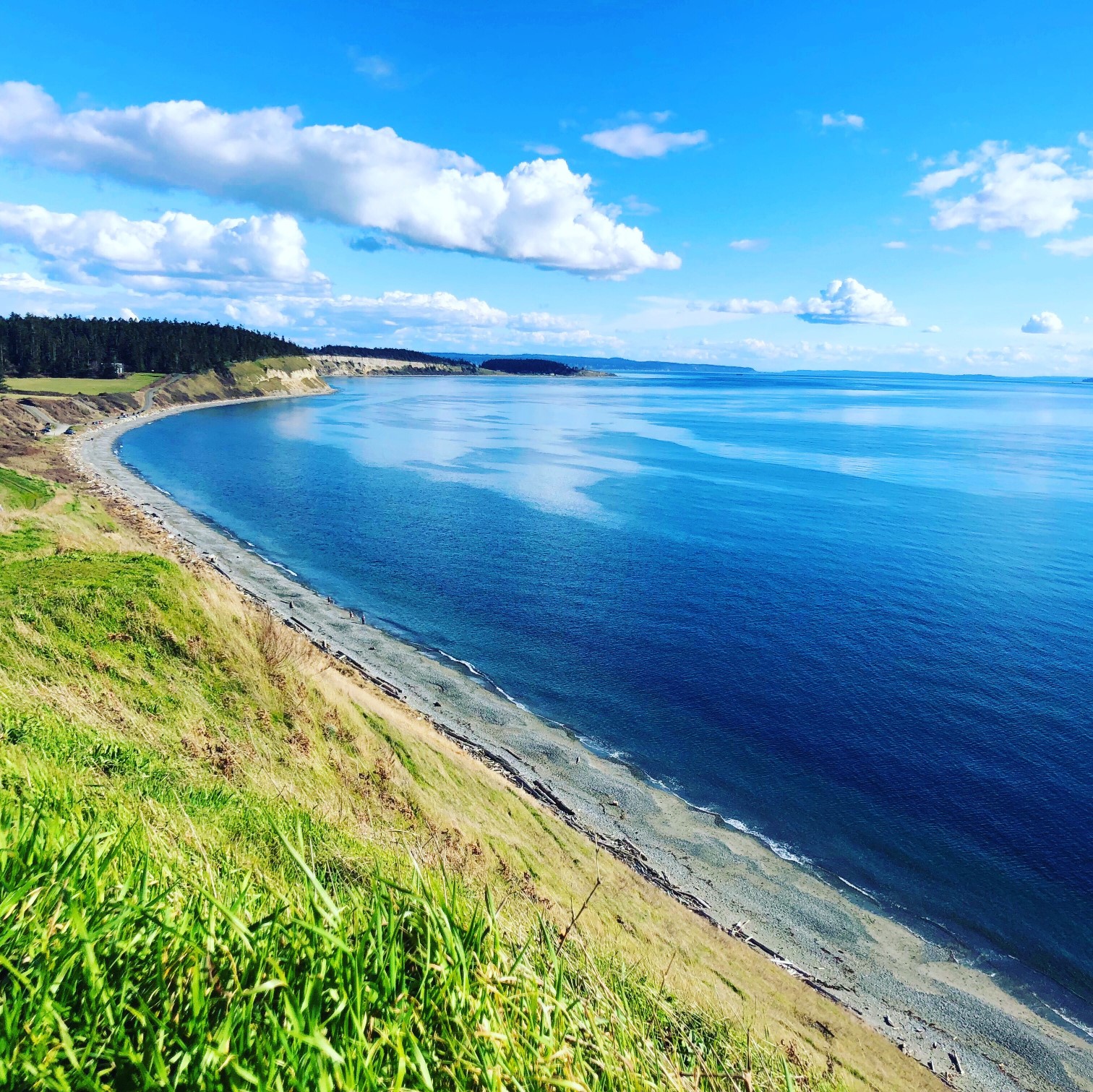 A historical living landscape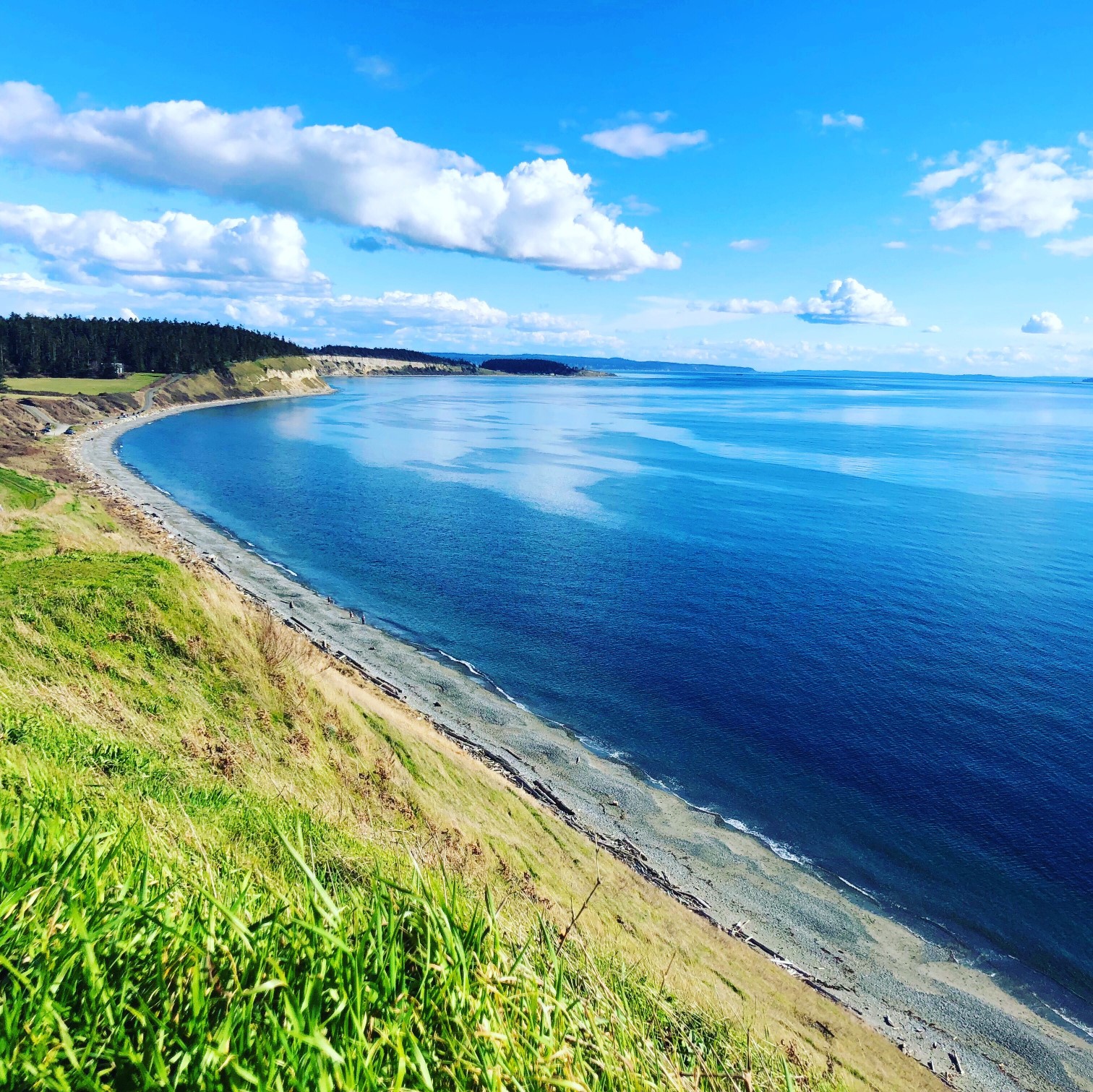 You may have heard of, or even spent an afternoon hiking the bluff on Ebey's Reserve. It's spectacular landscape, and unparalleled views of Admiralty Inlet and the Olympic mountains are a treat for the eyes and refreshing to the soul. But, while you are busy soaking it all in, you may not realize how Ebey's Reserve is a preservation of not just human history but a preservation of how humans interact with the land and nature.
As Early as 1300, Western explores began inhabiting central Whidbey because of the abundance of natural resources from both land and sea. However, it wasn't until 1851, by suggestion of his friend Samuel Crockett, that Colonel Isaac Neff Ebey claimed land on Central Whidbey. Ebey was delighted with the area and wrote home urging his family to join him. Soon after hearing about the paradise Ebey described, they emigrated to and settled on the island, making the Ebey family one of the first permanent settlers on the Island.
  During your visit, you can still view the home of Colonel Isaac's father, Jacob Ebey, and his blockhouse that was built to protect and defend his claim of the island from Indians.  The house sits overlooking the prairie that is now known as Ebey's landing and stands as a memoir to the beginning of life on Whidbey Island.
       But, the story doesn't end there! In addition to farmers, central Whidbey attracted sea captains and merchants because of the protection Penn Cove offers and the high value timber for shipbuilding. One of the many settlers that made their way to Whidbey was the daring Captain Thomas Coupe, who astonished his fellow seafarers when he sailed through Deception Pass in a full-rigged ship, a risk very few were willing to take. Coupe then claimed 320 acres of land on Central Whidbey, that later became our beloved town of Coupeville.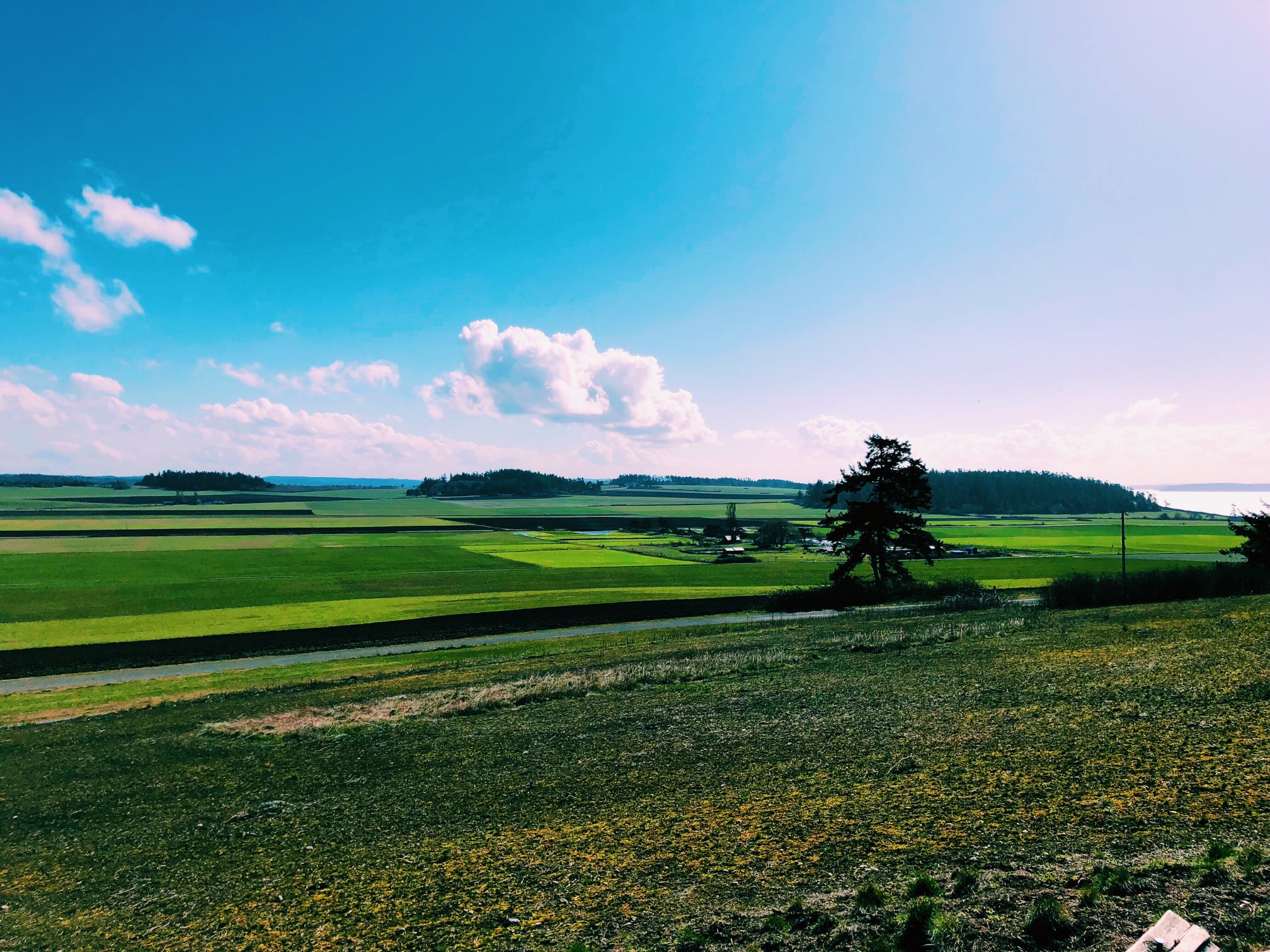 Protected by the National Parks and Recreation Act of 1978, Ebey's Reserve stands as a historical living landscape that promises the same experience for generations to come. It is a place to enjoy the unchanged views, celebrate and honor the history of the area, and preserve the natural resources that attracted so many here in the first place. Ebey's Reserve is a true treasure of Whidbey Island, no matter how many times you visit you will always return feeling like it's the first time.
Suggested links:
Our favorite hike in Ebey's Reserve is the "bluff trail" https://www.alltrails.com/trail/us/washington/ebeys-landing-trail
To learn more about life on Whidbey in the past visit the Museum
https://www.islandhistory.org/
For ways to get involved, attend events or support the Reserve http://www.friendsofebeys.org/events.html
For more about  Ebey's Landing visit them on the web http://www.nps.gov/ebla
Follow Ebey's Landing on Instagram https://www.instagram.com/ebeyslanding_nhr/?hl=en
If you liked this blog you might also like:
#mc_embed_signup{background:#fff; clear:left; font:14px Helvetica,Arial,sans-serif; width:100%;}
/* Add your own MailChimp form style overrides in your site stylesheet or in this style block.
We recommend moving this block and the preceding CSS link to the HEAD of your HTML file. */