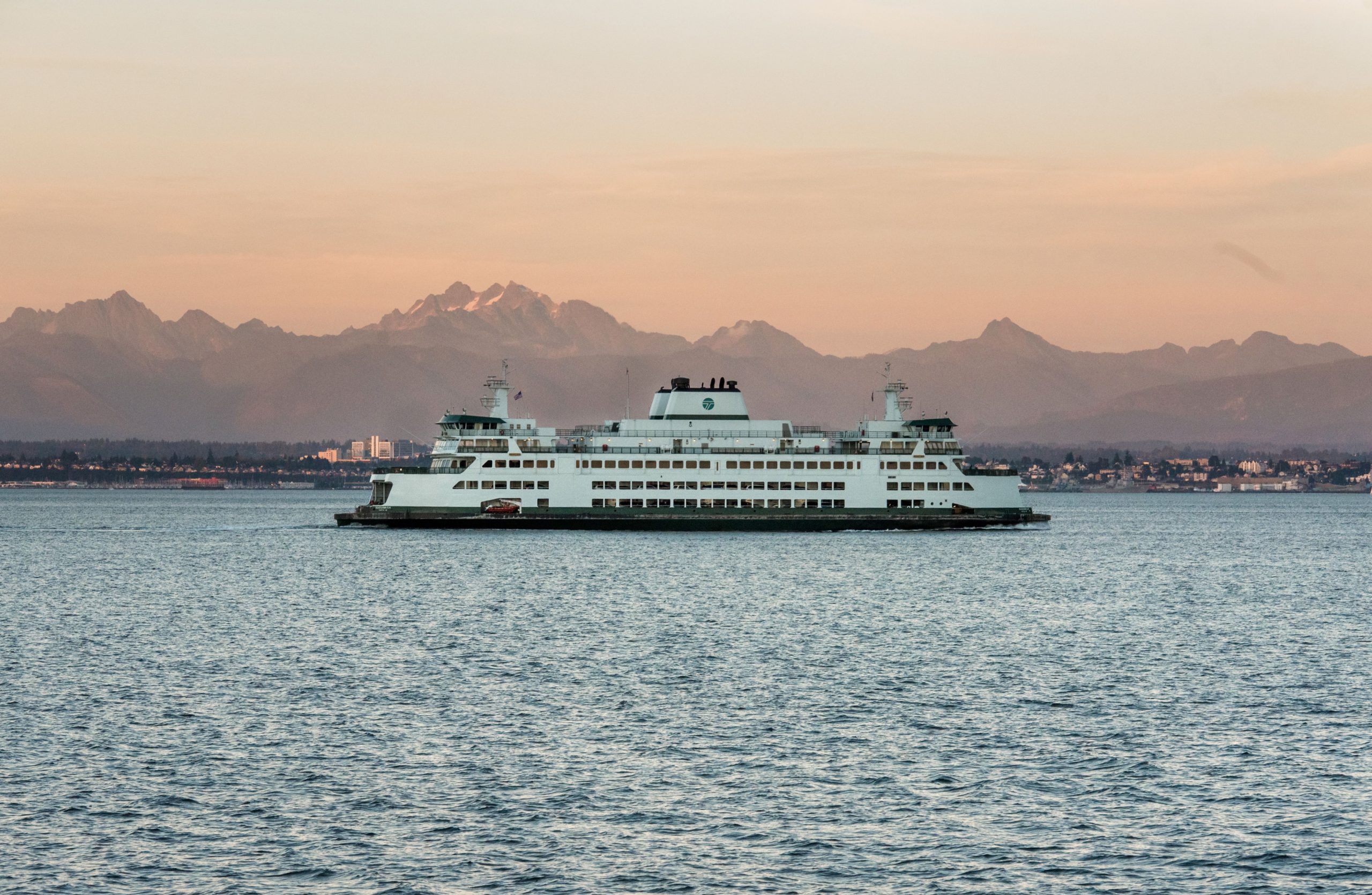 It is often a wish come true to live on Whidbey Island. With the ideal four-season experience, a marine island climate, great community culture, stunning beaches, and gorgeous scenery, what's not to love? Unlike most islands, with access limited by expensive boat rides or planes, Whidbey Island offers three main points of access on and off the island. The beautiful Deception Pass bridge at the north end of the Island, the Port Townsend Ferry from Coupeville, and also the Clinton/Mukilteo Ferry (pictured above) with the gorgeous mountain views to enjoy during the short ride over to the mainland.
Check out the rest of Whidbey's beautiful destinations from this series here.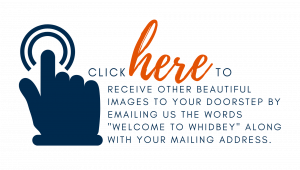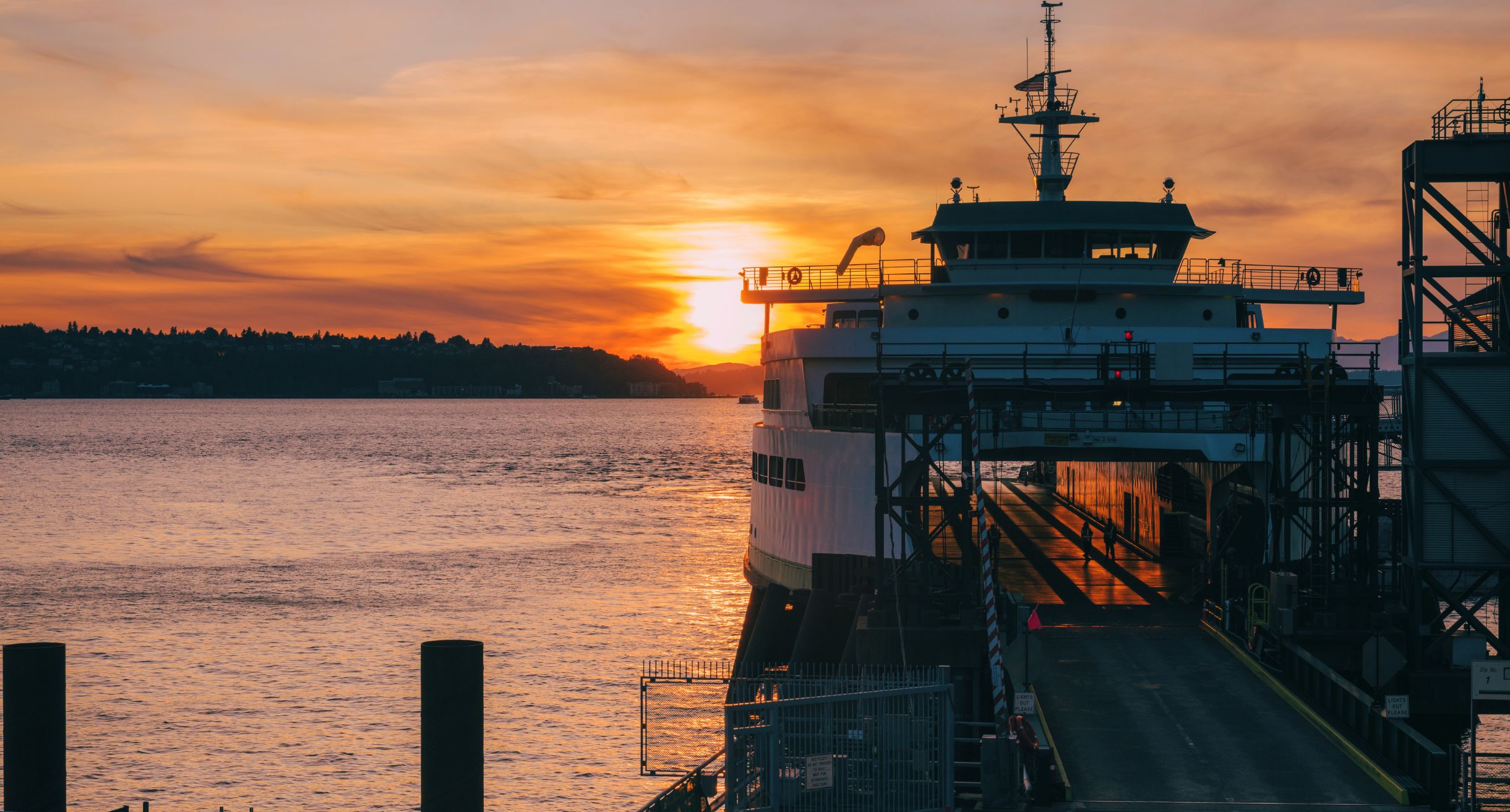 Who says you can't navigate paradise from the comfort of a ferry ride? Our experience when taking a ferry to or from Whidbey Island is that it offers a unique and picturesque experience that is packed with charm and several noteworthy advantages. Follow along to find out the top 10 reasons we suggest you take a ferry the next time you need to cross the water.
Scenic Beauty:
The Washington State Ferries treat passengers to breathtaking views of the Puget Sound, surrounding islands, and the majestic Olympic and Cascade mountain ranges. It's a visual feast for nature enthusiasts and photographers.
Relaxation:
Our ferries offer a peaceful and leisurely mode of transportation. Not only do you not have to navigate the hustle and bustle or sit in stop-and-go traffic to get to your destination, but ferry passengers can unwind on deck, enjoy the fresh sea breeze, or simply gaze at the tranquil waters, creating a serene  and enjoyable journey to your destination.
Convenience:
The ferry system is an integral part of the Pacific Northwest's transportation network. It offers a convenient way to connect Whidbey Island to the mainland, making it accessible for both commuters and tourists.
Time to Unplug:
Depending on who you are, you will either love or hate, the absence of Wi-Fi on most ferries. However, this absence of connectivity encourages travelers to unplug from the digital world, promoting relaxation and providing an opportunity to disconnect, unwind, and take in the spectacular atmosphere surrounding you.
Wildlife Watching:
Keep an eye out for marine life during the journey. It's common to spot seals, sea lions, dolphins, and various seabirds while crossing the Sound. If you get to snap a picture, don't forget to tag us at @windermere_whidbey_island on Instagram.
Community Experience:
Passengers often strike up conversations and share stories while riding the ferries which fosters a sense of community. It's a chance to connect with fellow travelers or engage with locals who cherish their island home. Such an opportunity for learning about the island if you are new here. If you are hoping to learn more about the island or looking for a place to live and aren't currently working with a realtor, connect with us here so we can be your guide.
Adventure Starting Point:
For tourists, the ferry ride to Whidbey Island marks the beginning of an exciting adventure. It is the gateway to exploring the island's charming towns, outdoor activities, and natural wonders.
Child-Friendly:
Ferries are child-friendly, so you don't have to feel like you can't go because you have kids. You can stay in your own vehicle if you choose to do so, however,  many ferries offer play areas and tables for kids. In fact, the experiences of riding a ferry can offer opportunities to teach children about marine life and navigation.
Cafes and Dining:
Many ferries feature cafes or dining options where passengers can enjoy a meal or snack while taking in the views.
Sunsets and Sunrises:
This might just be one of our favorites. The early morning and evening ferry rides provide an opportunity to witness stunning sunrises and sunsets over the water, creating magical moments for travelers. We highly suggest you experience a sunset or sunrise ferry ride at least once in your life time.
In essence, taking a ferry to or from Whidbey Island is not just a means of transportation; it's an experience that adds to the overall allure of the island, combining convenience with a touch of adventure and a generous serving of natural beauty. Click here to check out the Washington State Ferries schedules and to book your next ride.  If you have fallen in love with Whidbey and are considering staying connect with us here.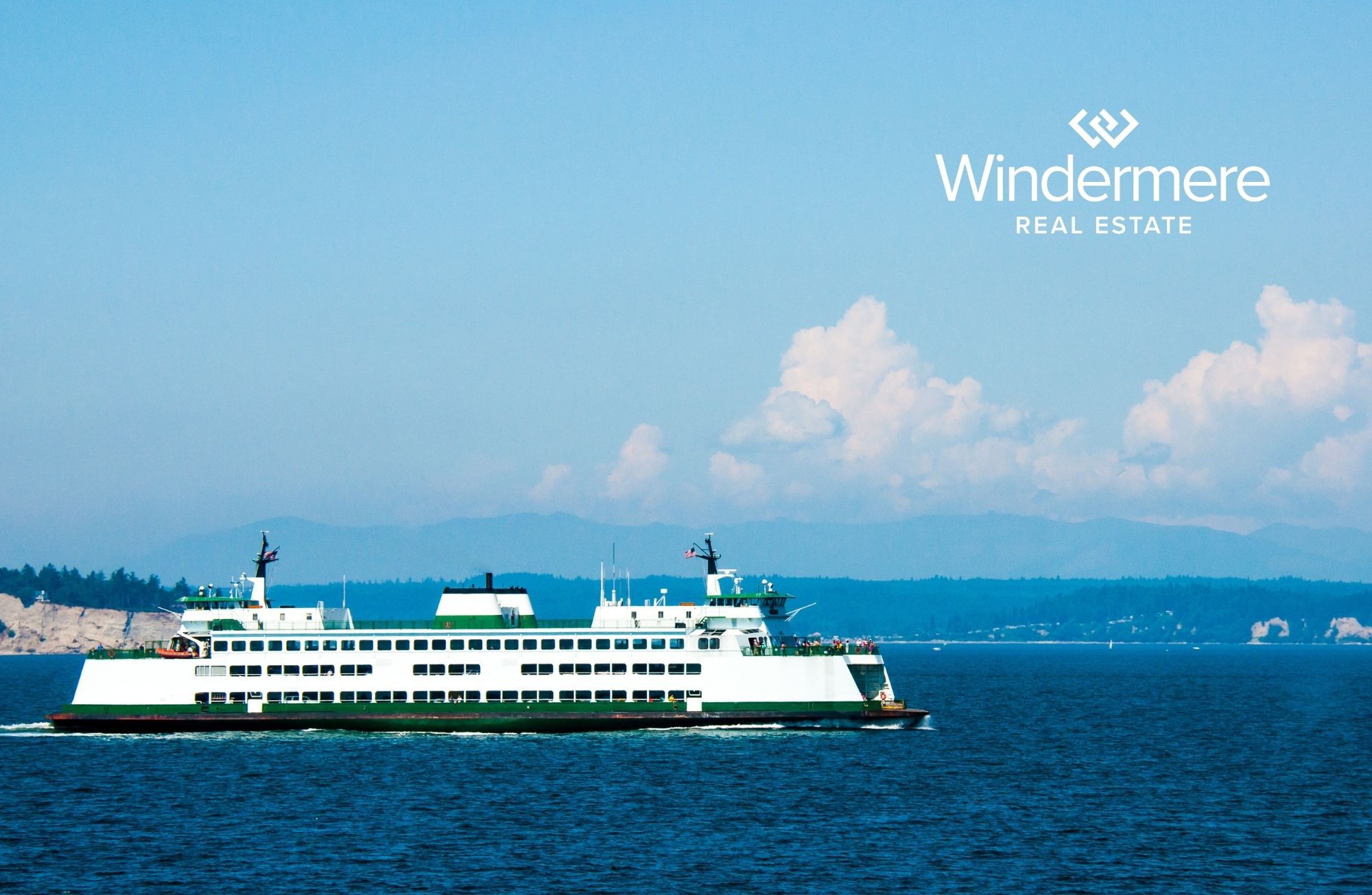 The Mukilteo/Clinton ferry has dutifully sailed the waters of Puget Sound to transport passengers from the busyness of the mainland to the serenity of Whidbey Island for over 100 years. Originally started in 1919 by the Island Transportation Company it remained primarily within the private sector until the formation of the WSDOT Washington State Ferries in 1951. Today, the Mukilteo/Clinton route is run by the State and is the 2nd most utilized ferry route in the Puget Sound, transporting over 4.1 million people annually. While on this 20-minute commute, enjoy a snack from Ivar's in the cafeteria while relaxing and taking in the picturesque view. You might even get lucky enough to see a whale! 
Check out the rest of Whidbey's beautiful destinations from this series here.