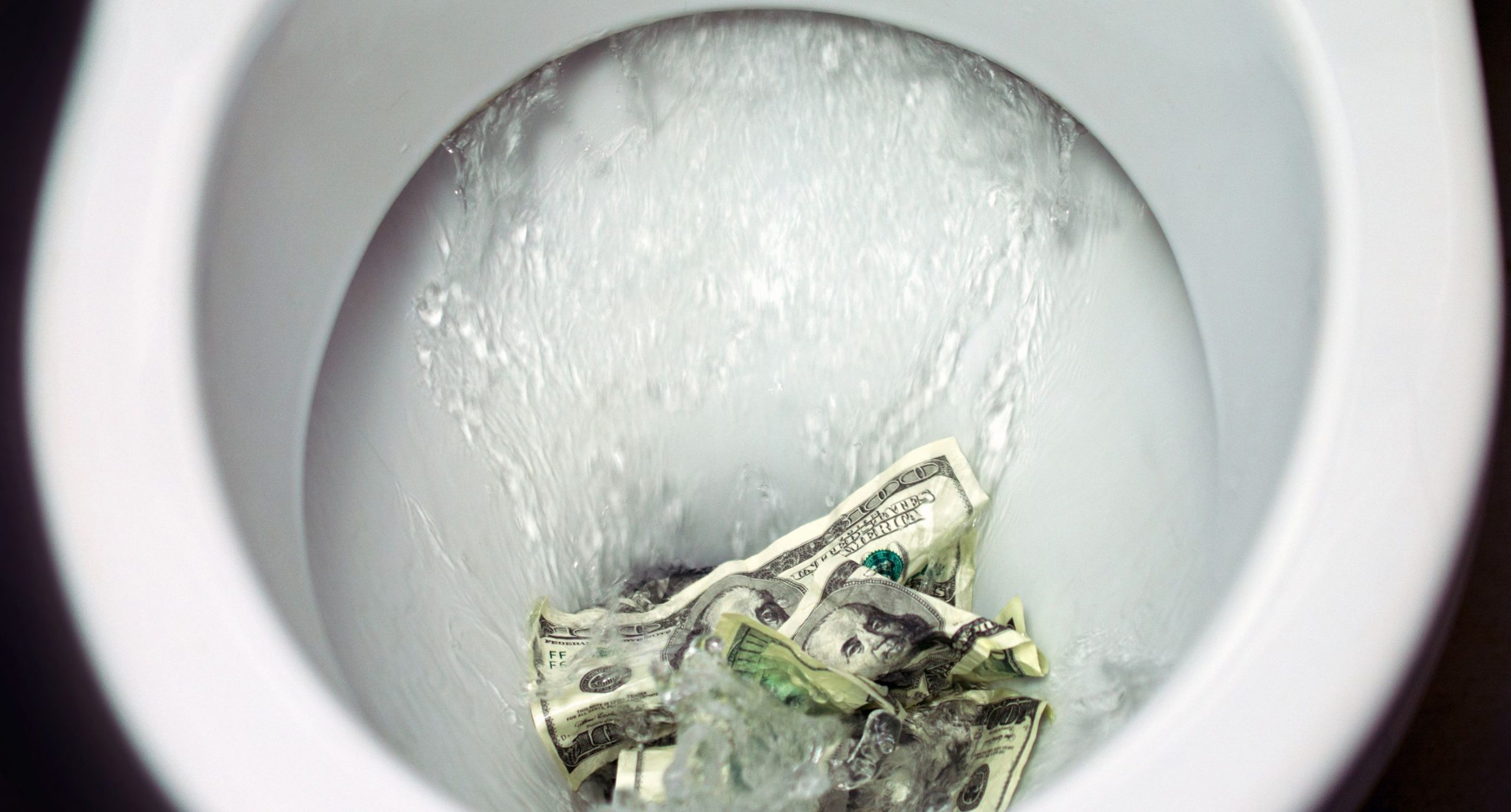 You are probably asking yourself, "did I read that right?"
Yes, yes you did.
It is normal for sellers to want to get the most money out of the sale of their homes. It feels safe to list your home at the price you are desiring to get, but the reality is listing high might actually do your pocketbook more harm than good in the long run. Follow along as we explain why.
RISKS OF OVERPRICING YOUR HOME
You are drawing the attention of the wrong buyers.
Most people begin their home purchasing journey by searching which homes are available in their desired location online. Consider this. Your home is worth $500,000, but you list it for $575,000. When buyers are looking online, they filter to find homes within their price range and typically by $25,000 increments.  The person looking for a $500,000 home will never see yours and if they do they will believe it is out of their reach, and when the buyers looking in the $575,000 range see your home and compare it to others in that range, they will get the impression it is not worth it, and there are better options.
Fewer people will see your home.
When your home is overpriced, the issue can be detected by buyers just by looking at your online listing and will pass on viewing it in person. The more showings you have, the more legitimate interest there is, and the more likely your home is to sell. Showings give potential buyers an opportunity to see the home first-hand giving them the opportunity to imagine themselves living there.
On the other hand, if you get lots of showings because your photos look better than reality but no offers you've wasted your best shot at getting the right buyer through your home and you there are no redo's for first impressions. This leads us to our next point…
You are sending the "I'm an undesirable home" message to the public.
As people continue to look for a home and new buyers enter the market, they might see your home online, but by that time they will also see the "time on market". The longer your home sits on the market, the less attractive it becomes psychologically to everyone. Nobody wants the home that nobody else wants. Once it has lost its appeal the damage is done. You'll find yourself beginning to reduce your price and often end up at a price less than what the home could have sold for if it was priced right the first time.
In conjunction with price reductions, the longer your home sits on the market, the more expenses you incur. Consider mortgage payments, utility costs, lawn care maintenance, seller's fees, and more while you are trying to move out.
Your buyers won't be able to finance if it doesn't appraise.
Perhaps you drop the price just enough to intrigue a buyer but still above market level. Maybe you're lucky enough to hook a buyer. Then the appraisal comes back low. Now you either have to come down in price or lose the buyer and start over again, with 20-30 days more on market…
If you are considering selling your home and would like a complimentary analysis to determine the correct value of your home in this market connect with us to be paired with an experienced Windermere agent that can help you with your unique situation and avoid all the overpricing pitfalls.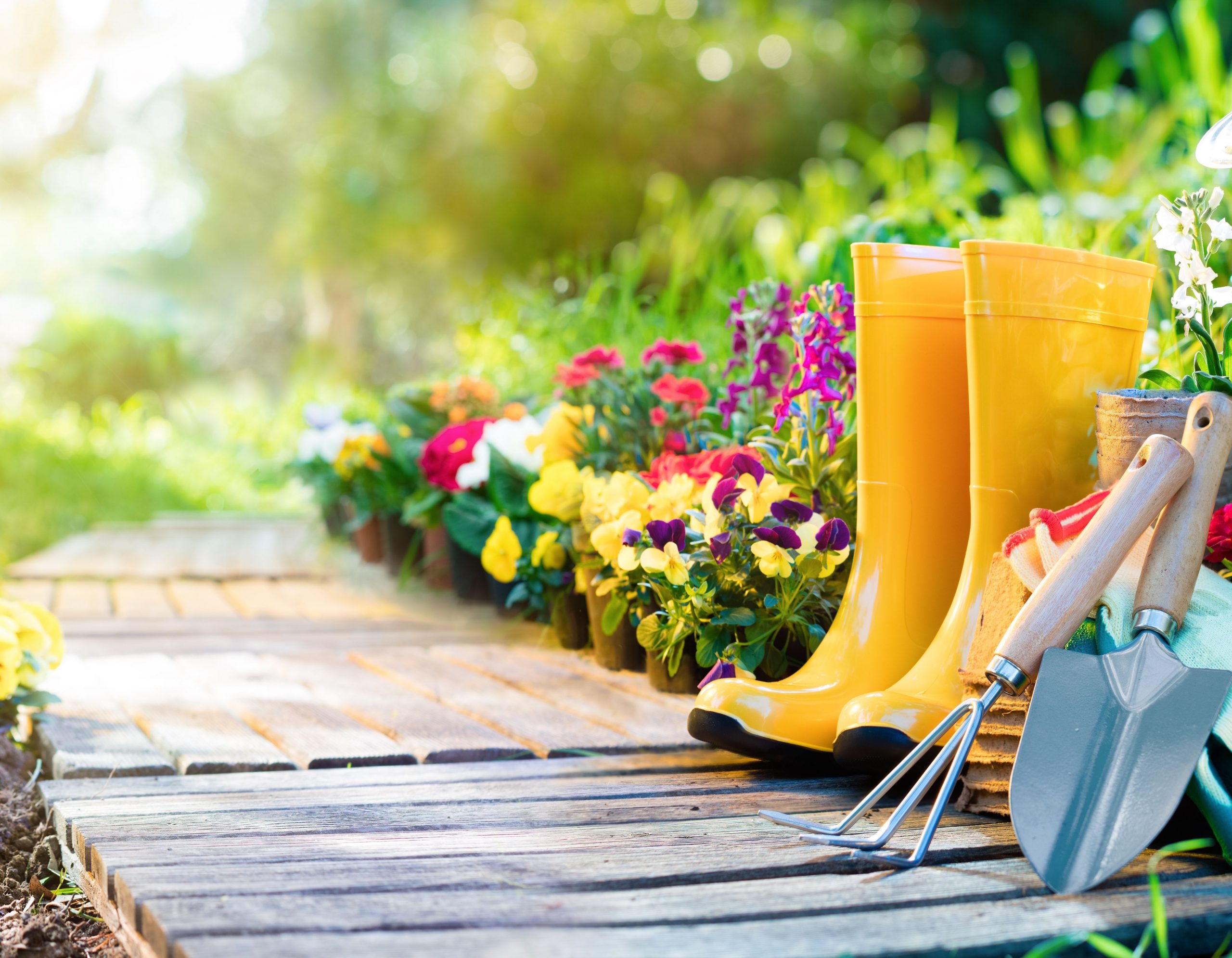 Even in the hottest seller's market Whidbey Island has ever seen, it's obvious that curb appeal is still fetching top dollar. In fact, now more than ever a phenomenal home that is attractively presented is able to create such a stir that buyers are battling over who will get it. If you are selling soon don't skimp on the power of curb appeal, the return on a small investment of time, elbow grease, and new plants will never be higher! We've prepared a list of 6 ways to increase your curb appeal and sell for top dollar. Don't leave anything on the table in this market!
Perhaps you are not planning to sell… these tips will help you fall in love with your space that much more without breaking the bank. So, keep reading.
A manicured lawn, established trees, shrubs, and plants are all obvious ways to increase your home's curb appeal but adding some seasonal flowers for a pop of color or replacing anything that's looking a little scraggly and old is the all-important icing on the cake!
During the month of April, Windermere Whidbey Island partners with Mailliard's Landing Nursery to offer you 20% off your purchase of plants when you present our Mailliard's offer card. Don't have this card but want one? Email us your address and let us know you want the Mailliards card and we will pop it in the mail for you. Eager to get it sooner? Just stop by our office and pick one up.
*Expert-tip: start small with a few fast-growing trees like these top picks!
Crape Myrtle
Emerald Green Arborvitae
Prairie Crabapple
Dawn Redwood
Paper Birch
Sargent Cherry
Leyland Cypress
In addition to being fast-growing these trees need little maintenance, just water them regularly and fertilize them in the spring and fall. Doing so will not only increase your home's curb appeal but will also, increase your property value, reduce your utility bill, improve air quality, and even reduce your stress.
2.       Paint the front door!
Give your entrance a huge boost with a fresh new look. A gallon of exterior paint costs roughly $35 – $50 dollars and is an instant way to make your home stand out! It is ok to go bold here just be careful to make sure it accentuates the rest of your home.
Before you start, ensure that the door is properly prepped for painting to get the best results that will last for years to come.
We love before and after pics of front door refreshes! When you're finished post a pic to your social and tag us so we can see what you've done!
Instagram: @windermere_whidbey_island
Facebook: @WindermereWhidbeyIsland
3.       Pressure wash!
Cleaning out not just the front entrance but a quick wash for the entire house to make it look fresh and well cared for. This includes your driveway, walkways, fences, gutters, siding, garage doors, and patio furniture. Living in the Pacific Northwest means mold, moss, and just general organic growth can cover most surfaces. What may be almost imperceptible to the naked eye will still look freshened up with a good scrub. If you don't have a pressure washer you can rent one here.  Don't forget to always start on the lowest pressure to prevent damage to your surfaces. *Pro-tip: move from top to bottom and out towards the street.
4.       Define your yard's entry.
If your walkway starts at the street, make it a grand entrance to make your guests feel welcomed and invited. A good way to create this feeling is by decorating your entrance with planters, a fence, pavers, gravel, or solar path lighting.  Remember to request your 20% off at Mailliard's Landing Nursery card so you can get plants to fill the planter boxes.
5.       Replace your mailbox
If your mailbox is old, dented, or rusty and a little cleaning doesn't do the trick, purchase a new one some of them are as little as $20! If you are moving the placement, make sure you are following regulations. You can find them here at the United States Post Office website.
6.       Clean or update your house numbers and lighting
Do something chic with your house number. Make sure the numbers are visible from the street and that they add to the appeal of your home. Get creative, put them on planters by your new grand entrance or add a succulent planter box at your front door and display your number across the front. Let your creativity flow. Post a picture to your social when you are done and tag us in it. We would love to see your finished product!
Instagram: @windermere_whidbey_island
Facebook: @WindermereWhidbeyIsland
If you are considering buying or selling and would like to dive deeper into this subject we would be happy to schedule a consult with you at your home to show you even more low-cost tricks and tips for maximizing your sale price! Call us today at 360.675.5953.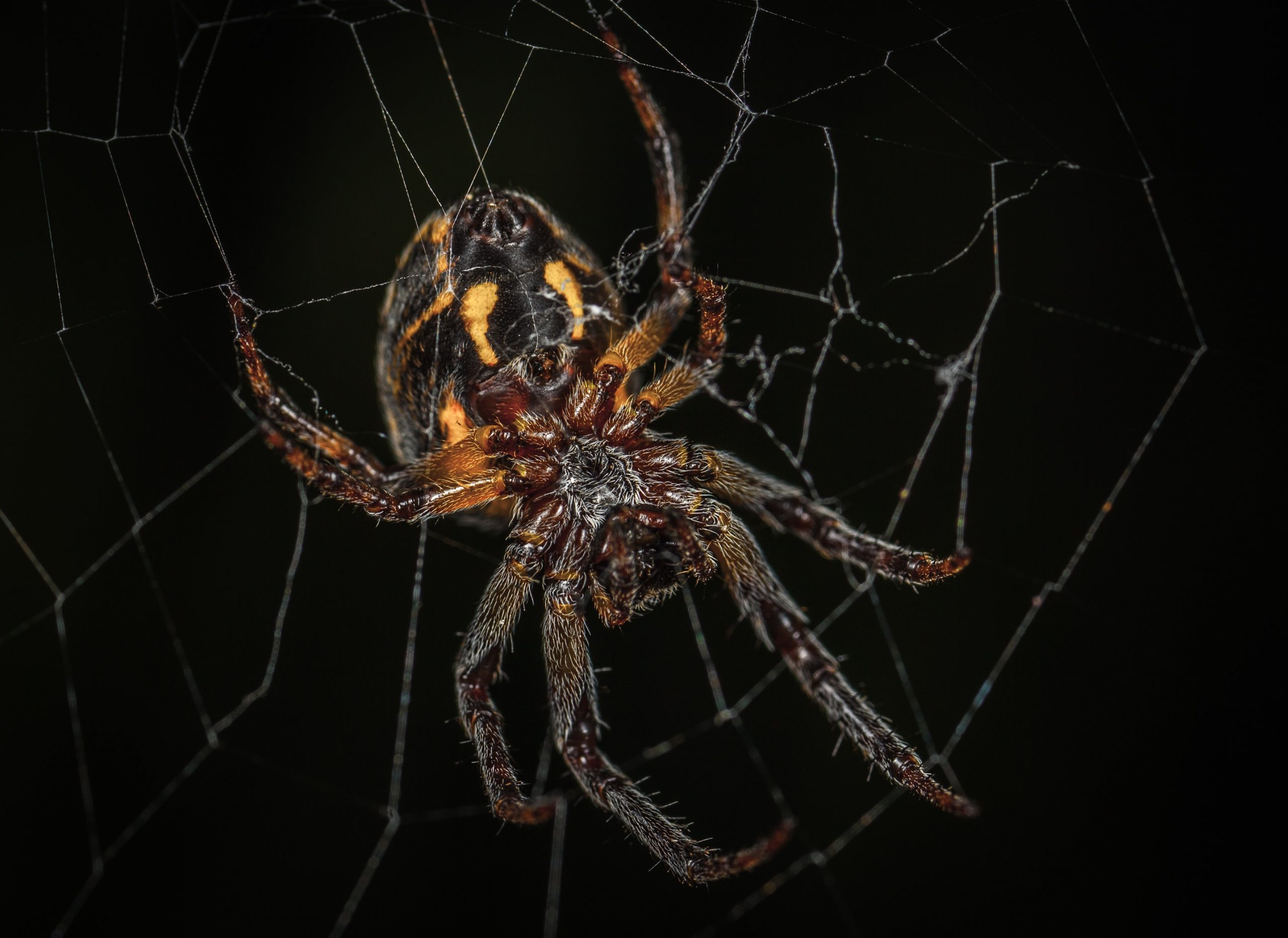 Dun dun. Dun dun. Dun dun….  They're here….. nature's Halloween decoration…
It's Spider Season!
It comes without fail every year. In what feels like a blink of an eye every tree, bush, and building corner is covered in shiny interwoven silk with a beady-eyed creature lurking somewhere nearby.
If you're like most people, this is probably your least favorite time of the year. The occurrence of these little eight-legged animals provokes feelings ranging from mild disgust to outlandish fear. A lot of this fear comes from misinformation we've been given for a long time. So, let's debunk some of these myths, shall we?
Myth #1 – "Spiders have dangerous venom that could kill."
Although it is true all spiders have venom (yes, ALL spiders); only a VERY small number have the ability to harm humans, and of those, few are fatal. Even a bite from the most notorious arachnid, the Black Widow, is mostly non-life-threatening for healthy adults. Thanks to modern medicine our access to antivenom has increased dramatically.
Myth #2 – "We have Brown Recluses and Black Widows on Whidbey Island."
No, you did not see a Brown Recluse in your bathtub and the black spider on the bush outside is not a Black Widow. Although these spiders do live in Washington State, the vast majority of them live on the east side of the Cascade Mountains. Sightings of these spiders in western Washington is very rare and practically unheard of for Whidbey Island.
So, what is the "scary" brown spider in your bathtub? We're glad you asked! Here are 3 of the most common spiders to see on Whidbey:
The Common House Spider
Yes, there is a spider called the Common House Spider. Although there are several subspecies, they are all harmless but enjoy dry, warmer areas. You'll often spot these spiders in the unused corners of your house hanging out and waiting for a fly to make its way towards them.
Wolf Spiders  
   
This was probably the spider is the bathtub! Also called a Wood Spider, these little eight-legged friends are plentiful on the island and admittedly a little intimidating. To an untrained eye, these guys look a lot like a Brown Recluse; however, they are actually a little bigger and 100% harmless. You'll find them mostly outside on the ground as they are not the best climbers and typically don't build webs.
European Cross Spider
Probably the most majestic of our Whidbey Island spiders, you can thank these large rear-ended arachnids for the early Halloween decorations you find in your trees and bushes. Found almost exclusively outside, these beauties are the kings of web making. They are one of the few spider species that weave circular webs. Although mildly annoying, you can't help but admire their workmanship.
So, there you have it. No need to take a torch to that tree this fall or scream when you see the tiny brown friend hiding in the corner. Just scoop them up and take them outside! Spiders are actually a great help when it comes to getting rid of actual pests like mosquitos or termites, and with any luck, they might just do the Halloween decorating for you this year.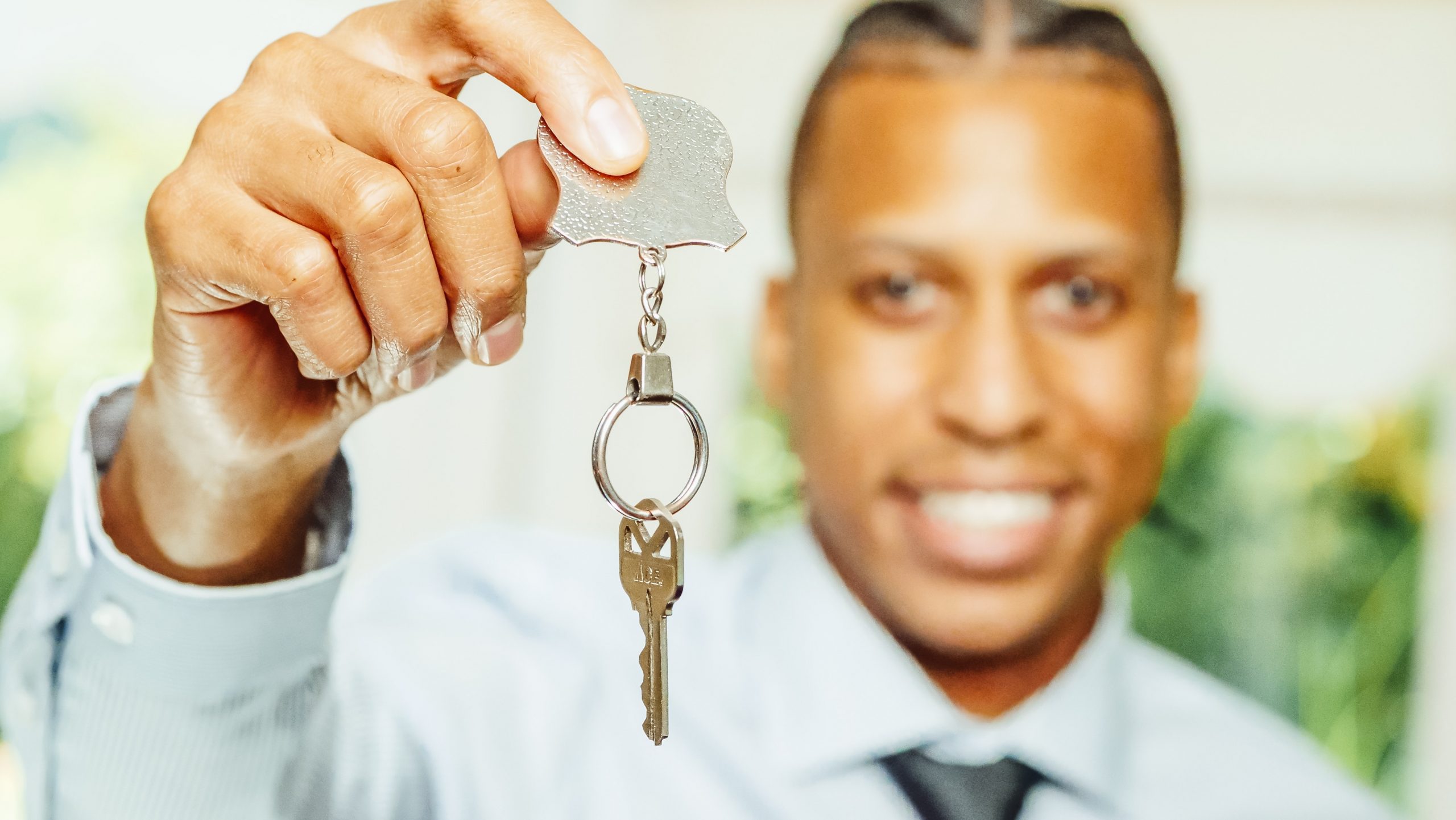 Is it better to buy a home or to rent one? This discussion has been happening for decades. Supporters of buying claim you are making an investment, which can significantly increase in value every year you live in the home. Additionally, if/when you decide to rent out your home your renters are essentially paying for your mortgage if you still owe. When you no longer have a mortgage, you are will have positive cash flow every month.
Opposingly, advocates of renting argue that the additional costs that accompany owning a home, such as taxes, interest payments, maintenance, unexpected repairs, ect. can add up rather quickly. They point out that there is no guarantee that those expenses will be regained when it comes time to sell the home. Rather than investing in a home, it might be behooving of you to consider investing your savings in stocks, bonds, and other financial securities that pose less risk.
Recently, we have seen mortgage rates at all-time lows. This means that getting a mortgage is relatively cheap, raising the question, 'Is it really worth it to keep renting?'
Regardless, whether interest rates remain low or not, the question of whether it is better to rent or buy will always exist. This is because the answer has a lot more to do with each person's specific situation. We have compiled a few considerations for you to make to help you decide.
What is the real estate situation in the cities you are considering? 

Reports are released every quarter stating the average national sales price for a home, and the average monthly payment for a U.S. rental. These reports are typically based on an average of all the cities in the U.S. What you really must consider is these same numbers for the local area you are considering.
Take a close look at the local sales and rental markets. You will notice some cities fall significantly below the national average, while others are well above it. When comparing housing costs, remember to base your assessment on what is currently happening in your city and neighborhood, not the nationwide averages. If you need help, don't hesitate to reach out to one of our specialists by emailing us at WhidbeyCommunications@Windermere.com or finding your agent here. 
How long will you live in the home?

If you do not plan to live in the home for at least five years, speaking finically, renting is likely your answer. This is because the upfront costs are spread out over many years throughout the mortgage loan. That means, the longer you plan to live in the home the better it is to buy as opposed to renting. Therefore, if you are ready to settle down for 7 to 10 years buying is likely the right option for you. During that time, it is highly likely that any home you purchase will appreciate.
Aim for a low mortgage rate.

Do not forget about the cost of your loan or the interest you will be paying your lender. When determining your mortgage rate, a lender will review your financial situation. Your rate is based on a combination of how much money you have saved, your credit score, your work history, and other factors. Be sure to talk to a loan officer well before you start looking for a home to help you prepare to get the best rate possible. You can find a local one here.  Being pre-approved for a mortgage not only helps you determine your price range but also helps strengthen your offer when it comes time to compete for your new home.
Should you pay more than you are required to? 

It can be beneficial to get a lower monthly payment than you can afford so that you can pay a little more than the minimum payment each month.
For example, if you can pay extra towards your monthly mortgage bill you can end up knocking years off the overall life of the lone. Let's take a closer look. If you can pay $300 more per month towards your 30-year, $300,000 loan, you end up taking eight years off the life of the loan. You reduce your final bill by more than $63,000. That is savings you would never see if you rented. Additionally, every time you make that extra payment your equity in the home also increases.
Does the home need repair or improvements?

Buying a fixer-upper might get you a deal on a house, but it depends on the amount of repairs the home needs and your ability to fix it that determines whether it is a good buy or not. For example, if the money you spend on the repairs are higher than your gains when it comes time to sell it is not a good buy. Of course, there are other things to take into consideration like, how long will you live in the home and what will your satisfaction level be living in a possibly unfinished home for a significant amount of time?
There are opportunities where you can work with your mortgage lender for a repair loan. This can help you get that lot you want, and help you pay for the repairs. Be sure to ask your lender.
However, if you can only afford a home that demands major improvements, and you don't have the skills to do much of the work yourself, it's probably better to rent. You want to like where you live and feel satisfied with your home. If you cannot afford the repairs upfront your satisfaction with your new home will dwindle over time and you will become dissatisfied.
Do you have an alternative way to invest?

A home purchase can be an easy way to invest under the right circumstance. You can create significant savings while living in your home. But for others renting an apartment and investing savings in stocks, bonds, and other financial securities is better for their circumstances.
Speaking with a financial advisor about your specific financial situation can help. A financial advisor can break down what you need to do to get the best return on your investments. They can also see the big picture for your unique situation when it comes to your money.
Can you rent out a portion of the home?

Is there an opportunity to maximize your investment and let it work to your advantage? If you buy a house that includes a rental (extra bedroom, mother-in-law unit, studio, etc.) you could be the landlord instead of paying the landlord. With the additional income, you could pay off the mortgage sooner, saving you big bucks in the end while also contributing money to your savings. Of course, this means you would need to be willing to share part of your home with a tenant and take on the responsibilities of being a landlord or work closely with a professional property manager to help you.
Time to make your decision.
For more help making sense of your findings, analyzing other factors, and help looking at home options contact one of our experienced Windermere Real Estate agents by clicking here.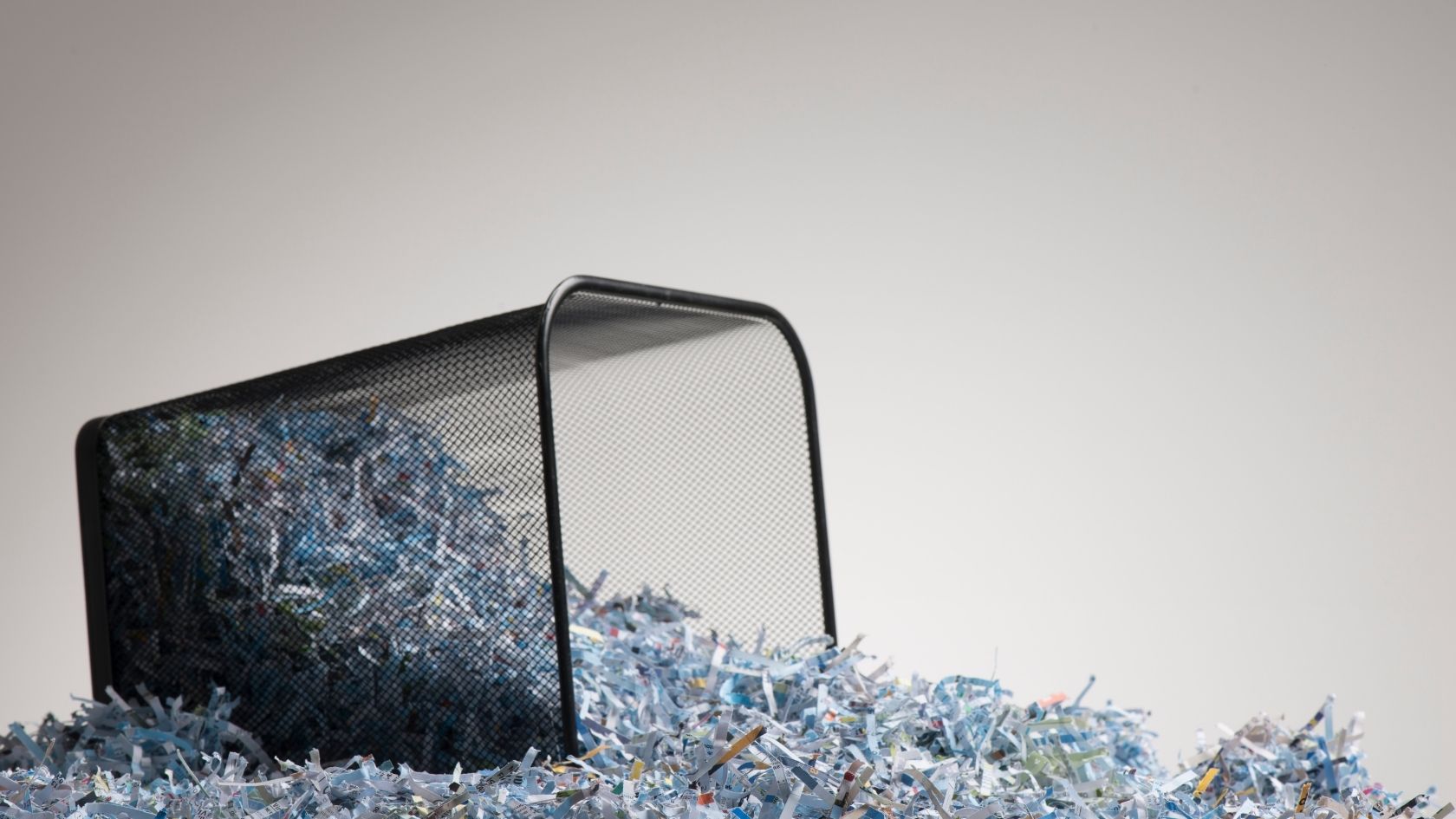 During or after the purchase or sale of a home you find a lot of paperwork that may have sensitive personal information. What do you do with all of that paperwork?! Throwing it in the trash could mean it falling in the wrong hands and used against you. The safest way to deal with old documents is to shred them. Below we go over what should and should not be shredded and why it's important to protect your personal and sensitive information from falling into the wrong hands. 
To help you, Windermere Real Estate/Whidbey Island is co-hosting a free Shred-it event on October 9th, 2021 and you are invited! Check out the details here! 

Types of documents you should shred:
Tax returns 

Photo IDs

Bank Statements

Voided Checks 

Employee Pay Stubs 

Credit Card information 

Copies of sale receipts 

Documents containing sensitive information such as names, addresses, phone numbers or emails

Employee records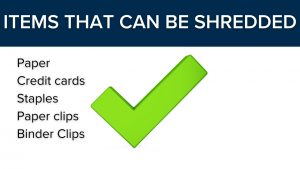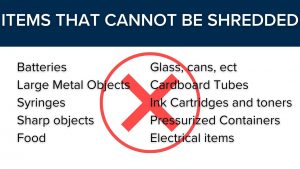 Top reasons you should shred:
Prevent identity theft:

In 2012, about 16.6 million U.S. residents over the age of 16 were victims of at least one identity theft incident according to the

Bureau of Justice Statistics.

Protecting your family, friends, and customers is the law: It is important that you take the extra steps to protect the people around you and shred sensitive information if you must write it down. Businesses that fail to abide by regulations protecting their customers' personal and secure information are at risk of being fined for mishandling customers' information.

Protect your employees: Employees have a right to privacy and if you are throwing away documents you are not taking the necessary steps to protect their privacy or identity. Shredding is always the safest way to go. 

Space saved: by shredding all the unnecessary papers cluttering your office or your home you will create more room and less clutter ultimately you will feel more at ease and satisfied with your space. 
If you're wondering how long you need to keep ahold of different types of documents there are lots of different opinions but we liked the simplicity of this guidance https://www.suzeorman.com/resources/record-keeping
We are all in, for you! What that means is we believe that as realtors we can make a positive impact in our community and in the lives of the people around us. We do this not only by helping people purchase their homes but by staying active in our community and educating where needed. One thing we feel strongly about is protecting those people. Throughout the buying and selling process clients are guided through what kind of links are ok to accept, warned of scammers, and taught how to not fall prey to people trying to take advantage of them.  
If you liked this blog you might also like: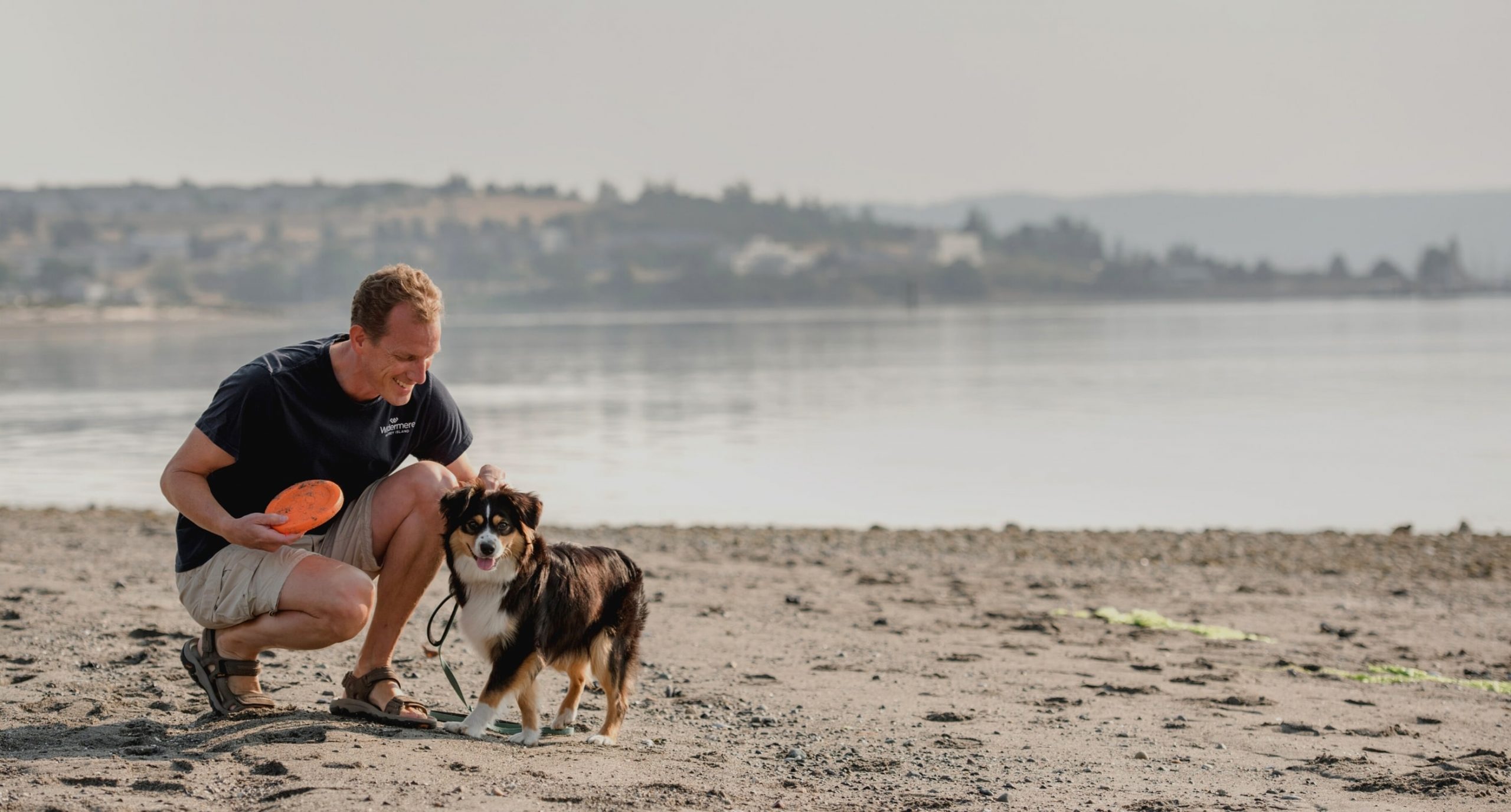 It happens more times than we like to admit. A hard day just seems like it might knock the wind out of you and you go home feeling drained, overwhelmed, and hopeless. The story ends there for some, but others have found a secret weapon for how to turn that frown upside down. 
Pets.
It seems silly, but scientists have proven over and over again that there are many benefits of having pets as a part of your home. Don't believe us? Here is a list of ways pets benefit our lives. 
Emotional Support

For many, the story above ends with a quiet night alone with their less than satisfactory feelings. Although they may reach out to friends or family for a "pick-me-up," this interaction can sometimes worsen the situation or be unattainable if no one is available. 
For pet owners; love, affection, and attention are never out of reach. The moment you've set yourself down on that evening couch – your pet is already there and ready to cheer you up. Whether it's their head placed in your lap, a paw pushed nudging you to play, or the simple vision of something so cute and curled up on the couch. Pets bring us small, yet meaningful joy by doing nothing other than existing. 
Required Physical Activity

We all know we are supposed to be physically active throughout the day, but how many of us actually are? I mean, let's face it. When you get out of bed in the morning or just get home from work the last thing you want is to move your body and get exercise. 
One passive benefit of having pets is physical activity throughout the day is no longer an option – it's a requirement. Your dog needs to be walked, your cat needs to be played with, and at the bare minimum, you have to feed the fish and clean out its tank. All the additional movement helps to make you a healthier and happier human.
Sense of Purpose

Life can be hard. Especially when you feel like day in and day out you are just running in circles. You can become unmotivated and depressed. 
One of the incredible benefits of having pets is the sense of purpose they can bring to our lives. It can be very fulfilling to know there is an animal within your house that needs you. Suddenly going to work to make a paycheck seems worth it because you know that paycheck affords you food not only for yourself but also for your favorite non-human. 
Opportunity for Socialization

Making friends can be hard, especially as an adult. Without common interests, it can feel difficult to connect with another person. Luckily, having pets can be a great gateway to making friends as an adult. Have a dog? Take them to the dog park and chat with the other owners there! Proud cat parent? There are so many community boards on Facebook filled with people talking about their cats. Fish? Just walk into a pet store and ask for their aquatic specialist. BOOM! Now you have something to talk about and it just might lead to a great and lasting friendship. 
Are there any benefits of having pets that we missed? Let us know! 
You Might Also Like: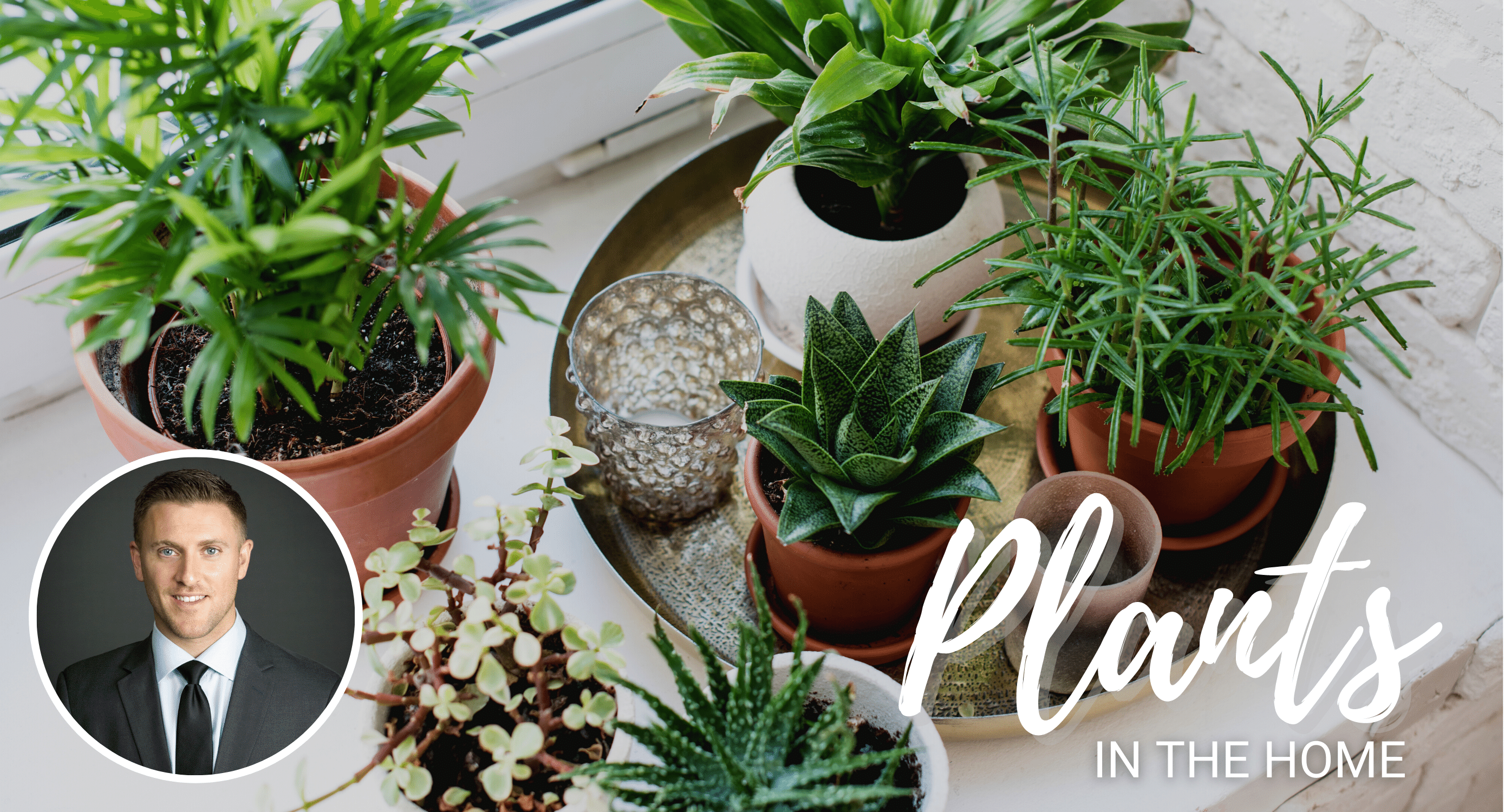 Some have used the hashtag #CubicleFlorist in their descriptions of me. Yes, I will admit my earlier days in the Real Estate industry things got out of hand quickly – my cubicle basically had its own ozone! What I could not convince my wife to let me keep in the home, I very quietly and unceremoniously forced upon my office-mates. From traditional lilies and orchids, to carnivorous varieties (bogs!) and everything in between. At one point I assumed the role of "Office Plant Manager" and was bestowed upon a 9-year-old Ficus tree, nursed back to life a Peruvian Nerve Plant, started a bonsai collection, and had a pothos almost eat my computer. Yes, things escalated quickly.
While I am unsure where my passion for plants came from (the only ones who don't kill everything they touch in my family are my brother Seth and my Grandmother!) I am certain about one thing: Plants Maketh The Home. Aside from the variety of health benefits associated with live plants in the home, they bring a sort of comfortableness – a touch of softness that transforms the rigidity of a house into a home, a living space. Scroll through any Pinterest or Instagram feed on house plants and you'll get the idea – sterile spaces subtly (and elegantly!) pop with color, freshness, and a calming sense of peace. Grounded. Home. Even the pots or crates that hold these plants take on a meaning of their own and can be used to accent room colors, codify décor, or solidify a sense of continuity throughout a space. Scroll through our real estate photos and you will see decorative plants in almost every listing photo!
Many articles have been written over the years on the benefits of plants in the home. What they have all left out? You. All things in our lives are merely extensions of ourselves – plants play an integral part in defining and showcasing our personality. Think about it: the candles you buy, the soaps or fragrances you use, the solvents you clean with…all these smells and advertisements have lemons, lavender, pine, vanilla, cinnamon… 
Fresh Basil plants in the kitchen? Check. 
Pine bonsais for therapy in the home office? Check. 
Plumeria in the sunroom? Check. 
Venus Fly Traps in the kids room? Check. 
As we celebrate World Environment Day, it's important to underline here that all this begins with You – expressively showcasing You by the warmth and life you bring into your home as a reflection of the environment around you. We as a Human Race are joined together, all of us in this life, and apart from all the rest of the chaos – the noise – there is one place on this great Earth that shelters us, comforts us, provides us sanctuary: Your Home. 
Call to action today? Fill your home with Joy – fill it with houseplants! (*Not checking with your significant other first may be hazardous to your health.)
Joyfully,

You Might Also Like:
Have you heard the rumor that Whidbey is filled with hippies? We'll let you in on a little secret – it's kind of true! 
But honestly, how could it not be? How could you live in a beautiful place like Whidbey and NOT want to save the planet? Who doesn't want to preserve this incredible island that we call home? Sometimes; however, it can be a little difficult. As much as we all want to learn how to be better citizens of the planet, it's hard to know where to start. I mean, how do you incorporate low waste in your home? You've heard about shorter showers and not running water while brushing your teeth, but what about cutting back on physical waste? How do you do that?
We're here to help! Below is a list of ways you can start to incorporate low waste in your home!
Reusable Grocery Bags
It is little shock to anyone that a HUGE issue when it comes to cutting down on waste in America is the amount of single-use packaging found in almost every single retail store you enter. If general packaging wasn't enough, those packages are then placed into single-use grocery bags that are inevitably found littering the sides of our highways and parks – yuck! 
So, why not skip the pesky plastics and try reusable grocery bags instead? Reusable bags aren't just great for their ability to help the planet, they also are far stronger than your single-use shopping bags. This means there will be no more tears when you're halfway out to your car and the bags rip, sending your food everywhere. Plus with reusable bags you no longer have to wonder how many trips it'll take to get them inside. Nothing but positives here!
Also, did you know this practice will soon be state law? Washington State currently has a pending plastic bag ban which is being delayed by the COVID-19 State of Emergency. Once the state of emergency is lifted, retailers will no longer be able to provide customers with single-use plastic bags. 
So why not get ahead of the curb? We can help! Reach out to your Windermere Agent to claim your FREE reusable shopping bag!

Ditch the Paper Towels
We know what you are thinking, "What am I supposed to do without paper towels??" But hear us out! A lot of the things you use paper towels for can easily be taken care of using a reusable rag that can just be thrown in the laundry when you're done. 
That milk spill? Reusable towel. Did water spray a little out of the sink? Reusable towel.
You may also think that getting that many towels are expensive, but you can get a pack of 2 washcloths from Dollar Tree! Or even better; you know that old shirt your partner keeps saying they'll throw away? Cut it up! Suddenly you have a dozen washcloths for FREE!
We aren't saying you have to COMPLETELY get rid of your paper towels. Being more mindful about what messes could handle a simple washcloth will make an incredible difference in incorporate low waste in your home. 

Try DIY Cleaning Products
Ever wonder what people did before the time of store-bought soaps and detergents? They made their own! It might seem like a lot of work, but making your own cleaning products is sometimes as simple as putting vinegar in a bottle. Not to mention the money you'd save!
Laundry Detergent – Ready to save some serious cash on laundry detergent? In a large container mix together 2 cups of washing soda, 2 cups borax, and one bar of Dr. Bronner's Castile Soap. The result is detergent that will leave your clothes clean and your wallet happy!
General Purpose Cleaner – Did you know that white vinegar's higher acidic levels make it a natural anti-bacterial? This makes it a wonderful multi-purpose cleaner! Simply put 3 parts white vinegar and 4 part water into a spray bottle and you've got an all-natural cleaner. Don't like the smell? Try adding essential oils, or even better – lemon peels! 
Dishwasher Detergent – Imagine having dishwasher pods that wouldn't kill you if you ate them. Don't get us wrong, you still shouldn't eat them; but at least you won't die if you did! This Dishwasher Pod Recipe is amazing and ALL NATURAL. It's a little too long to write out here, but we highly suggest you take a look!
Want to give low waste cleaning a try, but REALLY don't have time for any DIYs? Try looking into Blueland! They are a low waste cleaning company focused on minimizing waste by drastically reducing the amount of packaging they use and providing reusable containers to clients. 

Buy in Bulk
How does buying in bulk help cut down on waste? Again, it's the packaging! 
Think about it – if you are buying 16oz shampoo bottles every month you are wasting gas going to the store more often and almost doubling the number of plastic containers you're placing in the trash. However; if you switch to purchasing a gallon of shampoo your trips to the store would be reduced along with the amount of plastic you toss. 
Did you know you could buy dry foods in bulk at Saar's Super Saver Foods? Check it out! 

Start a Compost Bin
Have you ever wondered what happens to all the food you put in the trash? Well… nothing. The food's amazing decomposing nutrients sit alongside non-degradable materials that in no way benefit from them. 
But you can change that! 
Although composting may sound complicated – it isn't! All you need in order to start your own composting bin is a backyard, some pallet boards, zip ties, and some elbow grease. The video below will show you how!
Not interested in all the work? That's alright! Home Depot has a number of compost bins that can be delivered directly to your door. 
Now that chicken fajita you made last week can have a second life in your garden!
In what ways do you incorporate low waste in your home? Let us know!
You Might Also Like: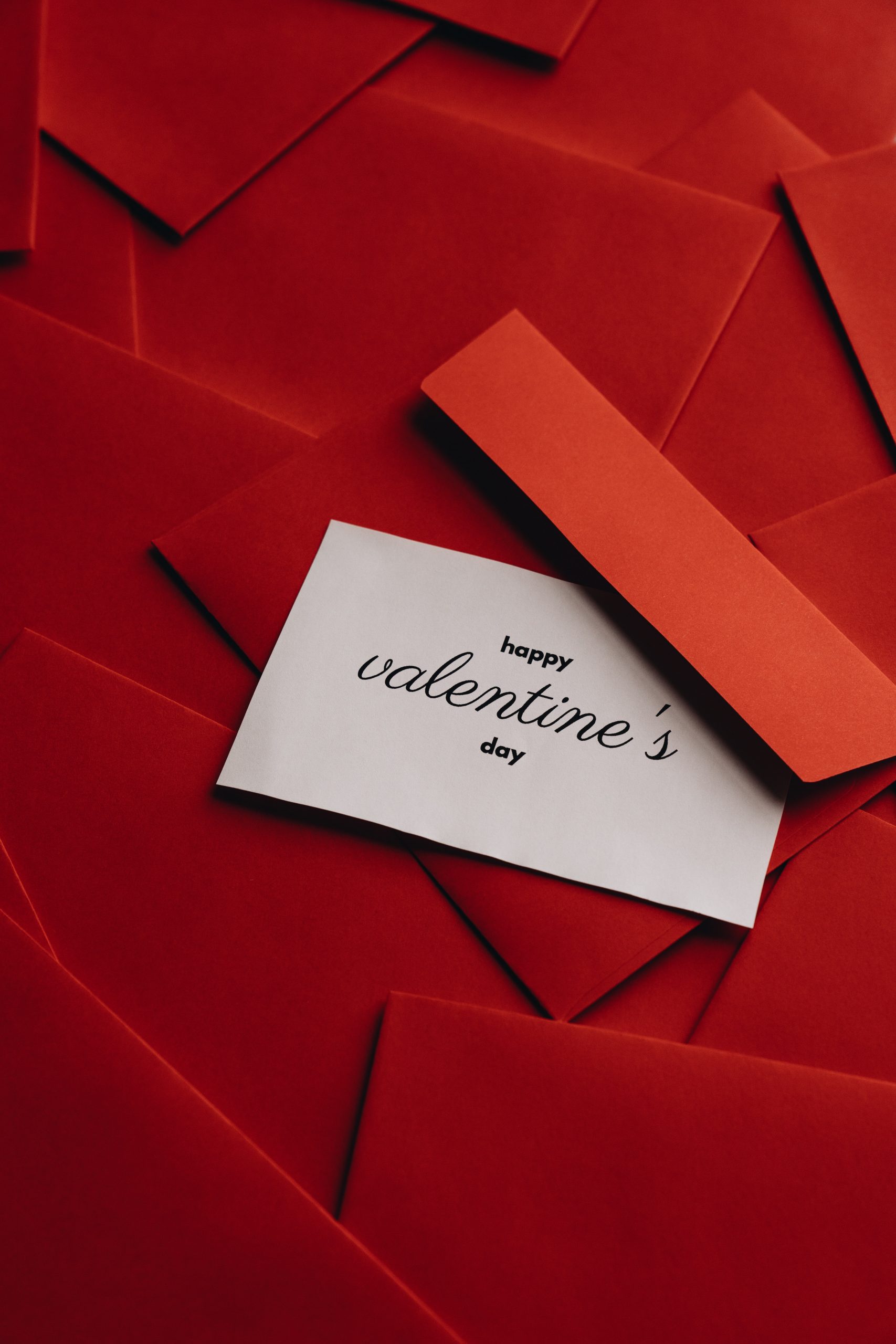 Enjoy this list of ideas for your special day at home with the one you love.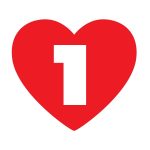 Breakfast in bed:
What better way to start the day than with breakfast in bed? Surprise your Valentine by waking up early and preparing a decadent breakfast like pancakes, an omelet, or frittata. Pair it with some fresh fruit, and perhaps a pastry and coffee or champagne.
In-home spa: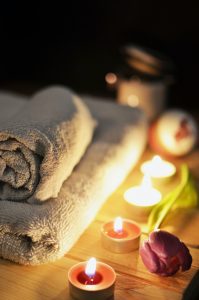 Couples massages are a fitting indulgence for Valentine's Day. Luckily for you, this experience can be easily recreated in the comfort of your own home. Set the mood with some lit candles with relaxing music playing in the background. Take turns applying facial masks and giving each other massages to put you both in a state of relaxation and draw up a nice warm bubble bath. Try adding hand made body products from Oak Harbor local Little Town Cottage.
Playful scavenger hunt: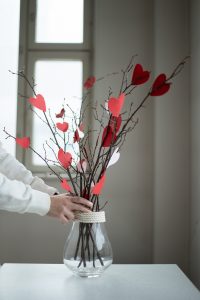 What better way to introduce joy and excitement than with the thrill and adventure and your memories as a couple than with a scavenger hunt around your home. Create each clue on a red heart tied to a special memory from your relationship and hide them around your house. Don't forget to have the answer lead to the next clue. Get creative and plan something special for discovering that final clue!
Most of all enjoy the day with your special someone. Happy Valentines Day.