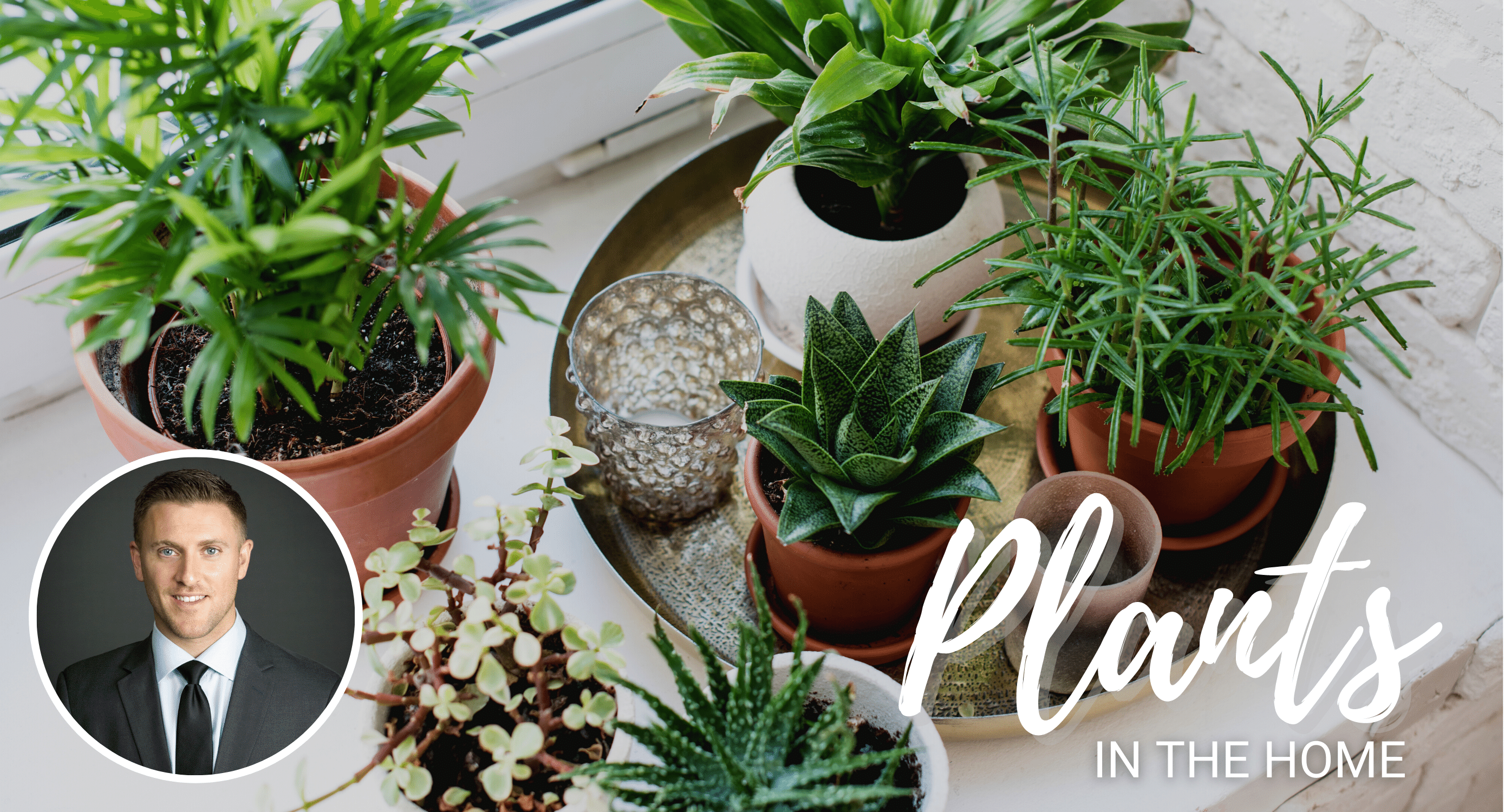 Some have used the hashtag #CubicleFlorist in their descriptions of me. Yes, I will admit my earlier days in the Real Estate industry things got out of hand quickly – my cubicle basically had its own ozone! What I could not convince my wife to let me keep in the home, I very quietly and unceremoniously forced upon my office-mates. From traditional lilies and orchids, to carnivorous varieties (bogs!) and everything in between. At one point I assumed the role of "Office Plant Manager" and was bestowed upon a 9-year-old Ficus tree, nursed back to life a Peruvian Nerve Plant, started a bonsai collection, and had a pothos almost eat my computer. Yes, things escalated quickly.
While I am unsure where my passion for plants came from (the only ones who don't kill everything they touch in my family are my brother Seth and my Grandmother!) I am certain about one thing: Plants Maketh The Home. Aside from the variety of health benefits associated with live plants in the home, they bring a sort of comfortableness – a touch of softness that transforms the rigidity of a house into a home, a living space. Scroll through any Pinterest or Instagram feed on house plants and you'll get the idea – sterile spaces subtly (and elegantly!) pop with color, freshness, and a calming sense of peace. Grounded. Home. Even the pots or crates that hold these plants take on a meaning of their own and can be used to accent room colors, codify décor, or solidify a sense of continuity throughout a space. Scroll through our real estate photos and you will see decorative plants in almost every listing photo!
Many articles have been written over the years on the benefits of plants in the home. What they have all left out? You. All things in our lives are merely extensions of ourselves – plants play an integral part in defining and showcasing our personality. Think about it: the candles you buy, the soaps or fragrances you use, the solvents you clean with…all these smells and advertisements have lemons, lavender, pine, vanilla, cinnamon… 
Fresh Basil plants in the kitchen? Check. 
Pine bonsais for therapy in the home office? Check. 
Plumeria in the sunroom? Check. 
Venus Fly Traps in the kids room? Check. 
As we celebrate World Environment Day, it's important to underline here that all this begins with You – expressively showcasing You by the warmth and life you bring into your home as a reflection of the environment around you. We as a Human Race are joined together, all of us in this life, and apart from all the rest of the chaos – the noise – there is one place on this great Earth that shelters us, comforts us, provides us sanctuary: Your Home. 
Call to action today? Fill your home with Joy – fill it with houseplants! (*Not checking with your significant other first may be hazardous to your health.)
Joyfully,

You Might Also Like: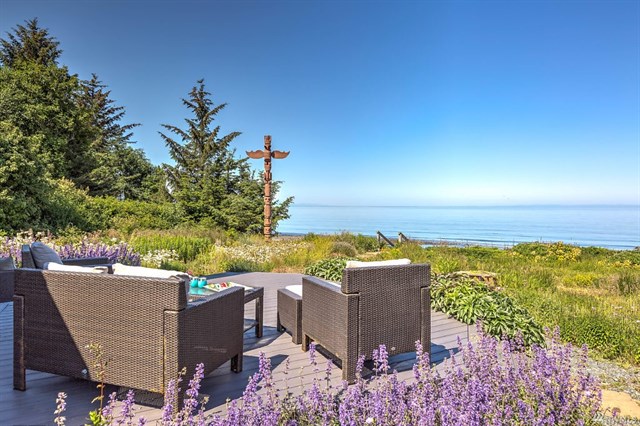 What would a million dollars buy you in today's market?
Has the thought ever crossed your mind, "if I had a million dollars, what would I do with it?" What about if you had a million dollars to spend on just your house? What would it look like? What kind of area would you like to live in? What would a million dollars even get you these days? Just for fun, we want to show you just what a million-ish dollar home looks like in this current market in three very different places – Whidbey Island, Sequim, and Seattle!
Let's start right here at home on Whidbey Island!
1585 West Beach Rd, Oak Harbor – "Island Retreat"
Not far from the hustle and bustle of town, but far enough away to enjoy the calm, cool breeze of the Puget Sound is a real Island Retreat. Listed for $1,050,000, this home combines the simplicity of nature with a modern flare. Here you can enjoy your very private beachfront views from your living room, kitchen, bedroom or deck. Take a walk with Fido down the beach, relax with a steamy cup of coffee on your patio, enjoy views of the Olympic mountains, and soak in a romantic sunset with your special someone right from your own backyard. Now doesn't that sound heavenly?
8260 Coho Way, Clinton – "Island Paradise"
Clinton is known for breathtaking homes with stunning views, and this Island Paradise doesn't disappoint. For $1,598,000 you can call this little piece of paradise your own! Stay warm and cozy by your stone fireplace, and still enjoy a colorful sunset from your large living room windows. Soak in your very own jetted tub, entertain guests from your wrap deck with built in BBQ, play catch with the kids in your spacious yard, or cook a family favorite in your generously sized kitchen. You won't ever want to leave home!
Moving on to Sequim, and a totally different housing market…
110 Flying Cloud, Sequim – "The Heavenly Abode"
This home may not have you literally flying on clouds, but you will feel like you found a little piece of heaven! At $1,178,950, this heavenly abode boasts a modern and chic atmosphere, custom features and finishes, generously sized rooms, and breathtaking views. Lose yourself in your favorite novel while sitting in your very own library, immerse yourself in views of the Straight of Juan de Fuca and the Cascade Mountains while you soak in your oversized master bathtub, sip a glass of wine and breathe in fresh mountain air on your patio, work on a project in your walkout basement, or work from home in your spacious office. Who knew a little piece of heaven landed right here in Washington?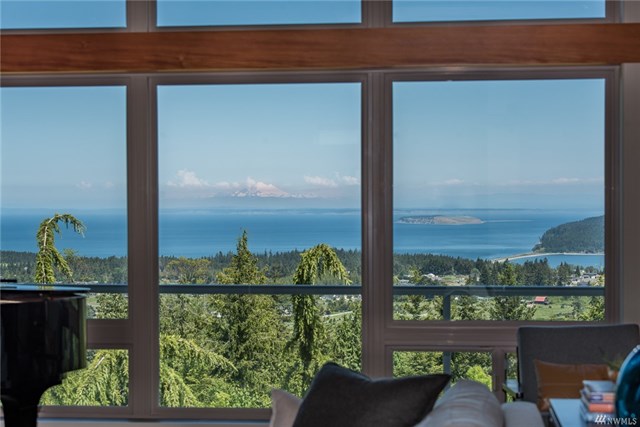 342 Schoolhouse Point Lane, Sequim – "Waterfront Mansion"
A waterfront mansion is what comes to mind when looking at this two-story home with waterfront views. Listed at $1,385,000 this home not only provides you with ample space for your family, but also a separate guest house! Your fenced in yard is perfect for the kids and dog to play, a heated shop with boat and RV storage will give you all the space you need for those projects you've been longing to do, host Sunday brunch on your patio overlooking Sequim Bay, snooze in your favorite armchair in your reading nook with large windows and beautiful views, keep an array of plants in your greenhouse year round, or soak up some sun on your private beach area. You'll find a little bit of everything on this paradise property.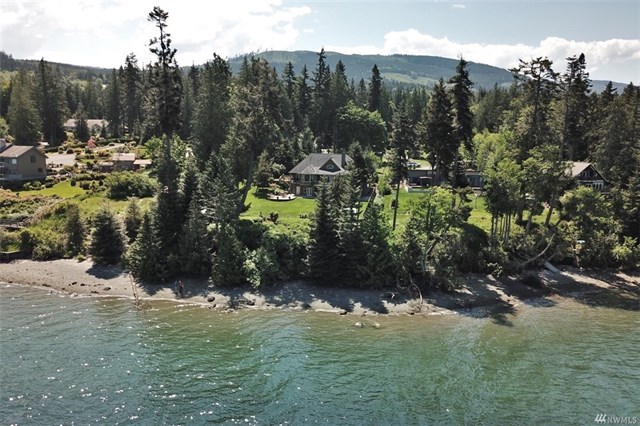 We've seen Whidbey Island and Sequim, but what does a million dollars in Seattle look like?
1758 NW 62nd St, Seattle – "The Tetris House"
It may not seem like much, but this Seattle home is modern and way more technologically up-to-date than Tetris. "The Tetris House" is listed at $1,084,900 and its modern flair makes for a unique appearance inside and out. Entertain guests with a home-cooked meal created in your gourmet kitchen, turn your lights on and off with the sound of your voice, read a book in the sun on your rooftop deck, relax sore muscles in your oversized shower, unwind at the end of the day with dinner in front of your fireplace, or go for a short drive to enjoy downtown Seattle nightlife. This stylish, and smart home will be the envy of all your friends.
7748 32nd Ave NE, Seattle – "A Modern Oasis"
So new that you can still enjoy that new house smell! This Modern Oasis offers comfort and style in the heart of Seattle. For $1,550,000 you can be the first to occupy this home. Sit and enjoy the sound of rain on your covered patio, host family movie night in your spacious living room and lay out an array of snacks on your extra long kitchen island, relax in your master bath soaking tub, build a fort with the kids in your fenced in yard, and worry no more about dirt being tracked inside thanks to your conveniently located mud room off the front door. This home is a blank slate for your imagination to run with and make your very own!
Can you imagine yourself living in one of these unique homes? Maybe you aren't in the million-dollar market for your next home, it can still be fun to daydream a little!
You might also like:
#mc_embed_signup{background:#fff; clear:left; font:14px Helvetica,Arial,sans-serif; width:100%;}
/* Add your own MailChimp form style overrides in your site stylesheet or in this style block.
We recommend moving this block and the preceding CSS link to the HEAD of your HTML file. */