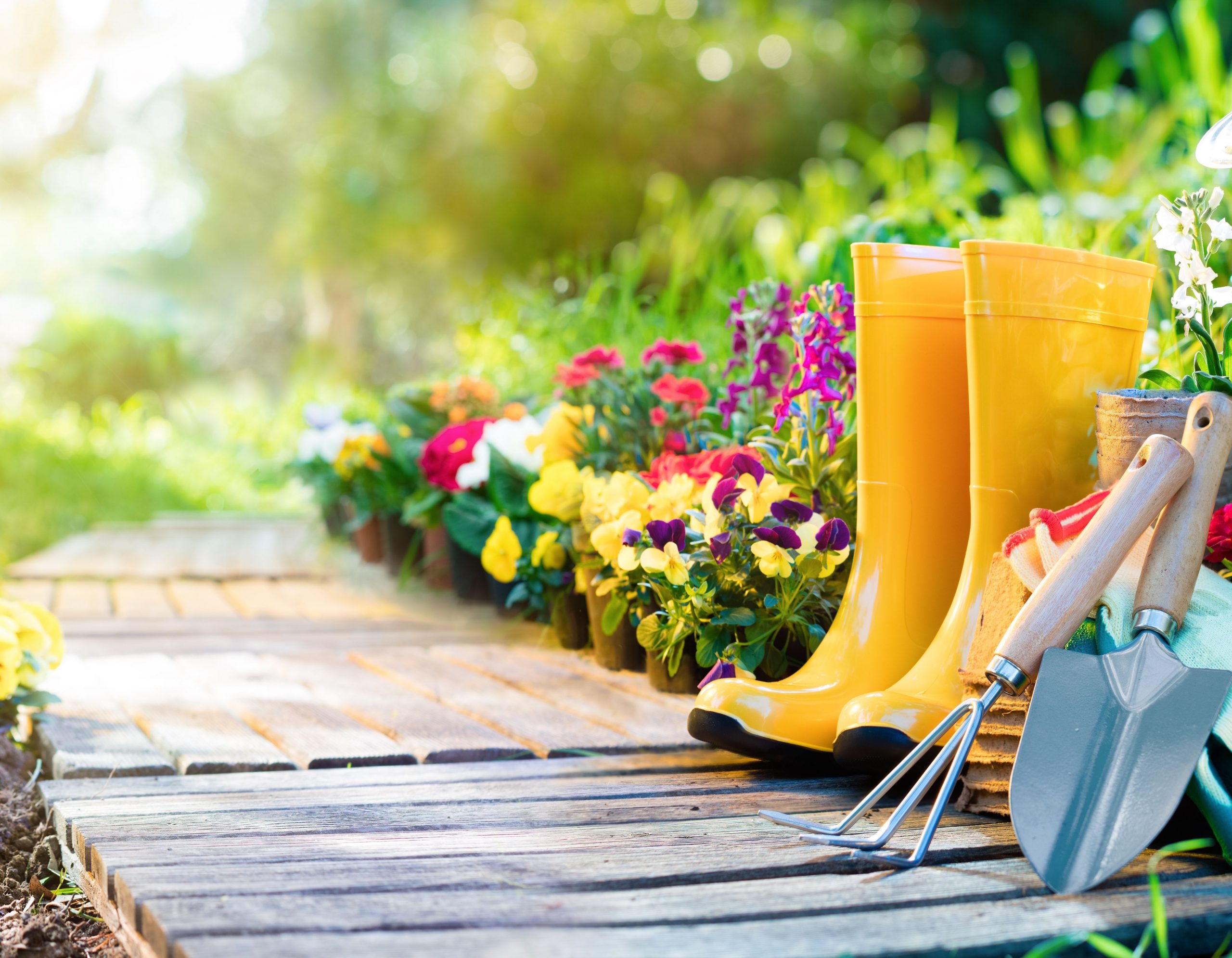 Even in the hottest seller's market Whidbey Island has ever seen, it's obvious that curb appeal is still fetching top dollar. In fact, now more than ever a phenomenal home that is attractively presented is able to create such a stir that buyers are battling over who will get it. If you are selling soon don't skimp on the power of curb appeal, the return on a small investment of time, elbow grease, and new plants will never be higher! We've prepared a list of 6 ways to increase your curb appeal and sell for top dollar. Don't leave anything on the table in this market!
Perhaps you are not planning to sell… these tips will help you fall in love with your space that much more without breaking the bank. So, keep reading.
A manicured lawn, established trees, shrubs, and plants are all obvious ways to increase your home's curb appeal but adding some seasonal flowers for a pop of color or replacing anything that's looking a little scraggly and old is the all-important icing on the cake!
During the month of April, Windermere Whidbey Island partners with Mailliard's Landing Nursery to offer you 20% off your purchase of plants when you present our Mailliard's offer card. Don't have this card but want one? Email us your address and let us know you want the Mailliards card and we will pop it in the mail for you. Eager to get it sooner? Just stop by our office and pick one up.
*Expert-tip: start small with a few fast-growing trees like these top picks!
Crape Myrtle
Emerald Green Arborvitae
Prairie Crabapple
Dawn Redwood
Paper Birch
Sargent Cherry
Leyland Cypress
In addition to being fast-growing these trees need little maintenance, just water them regularly and fertilize them in the spring and fall. Doing so will not only increase your home's curb appeal but will also, increase your property value, reduce your utility bill, improve air quality, and even reduce your stress.
2.       Paint the front door!
Give your entrance a huge boost with a fresh new look. A gallon of exterior paint costs roughly $35 – $50 dollars and is an instant way to make your home stand out! It is ok to go bold here just be careful to make sure it accentuates the rest of your home.
Before you start, ensure that the door is properly prepped for painting to get the best results that will last for years to come.
We love before and after pics of front door refreshes! When you're finished post a pic to your social and tag us so we can see what you've done!
Instagram: @windermere_whidbey_island
Facebook: @WindermereWhidbeyIsland
3.       Pressure wash!
Cleaning out not just the front entrance but a quick wash for the entire house to make it look fresh and well cared for. This includes your driveway, walkways, fences, gutters, siding, garage doors, and patio furniture. Living in the Pacific Northwest means mold, moss, and just general organic growth can cover most surfaces. What may be almost imperceptible to the naked eye will still look freshened up with a good scrub. If you don't have a pressure washer you can rent one here.  Don't forget to always start on the lowest pressure to prevent damage to your surfaces. *Pro-tip: move from top to bottom and out towards the street.
4.       Define your yard's entry.
If your walkway starts at the street, make it a grand entrance to make your guests feel welcomed and invited. A good way to create this feeling is by decorating your entrance with planters, a fence, pavers, gravel, or solar path lighting.  Remember to request your 20% off at Mailliard's Landing Nursery card so you can get plants to fill the planter boxes.
5.       Replace your mailbox
If your mailbox is old, dented, or rusty and a little cleaning doesn't do the trick, purchase a new one some of them are as little as $20! If you are moving the placement, make sure you are following regulations. You can find them here at the United States Post Office website.
6.       Clean or update your house numbers and lighting
Do something chic with your house number. Make sure the numbers are visible from the street and that they add to the appeal of your home. Get creative, put them on planters by your new grand entrance or add a succulent planter box at your front door and display your number across the front. Let your creativity flow. Post a picture to your social when you are done and tag us in it. We would love to see your finished product!
Instagram: @windermere_whidbey_island
Facebook: @WindermereWhidbeyIsland
If you are considering buying or selling and would like to dive deeper into this subject we would be happy to schedule a consult with you at your home to show you even more low-cost tricks and tips for maximizing your sale price! Call us today at 360.675.5953.