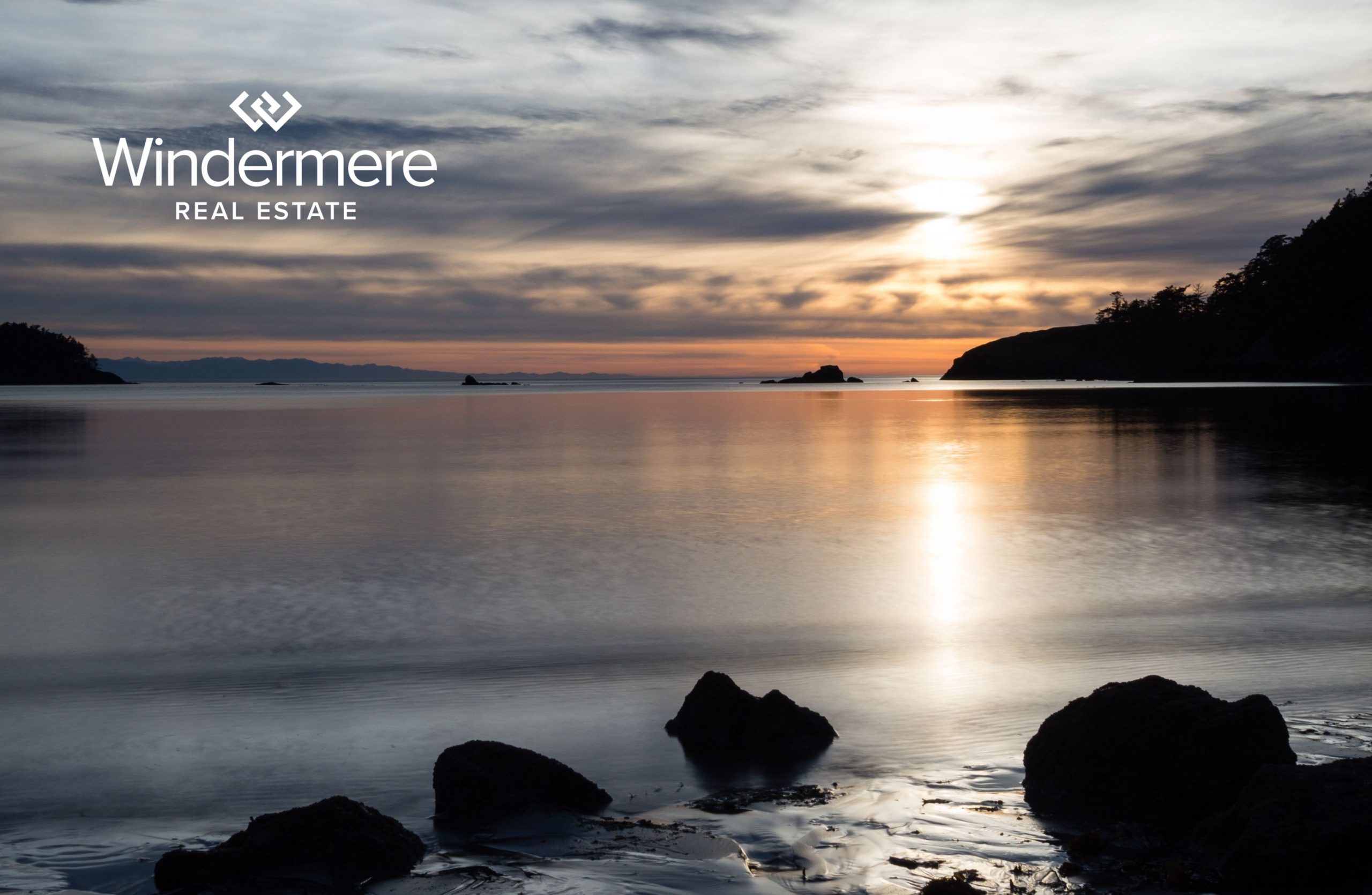 Although not technically on Whidbey, Bowman Bay is a large part of our island's local culture. This bay, which is located on the Fidalgo Island side of Deception Pass, has a rich history spanning back to the late 1800s. Originally a settlement to a large Samish village, the bay has since served several purposes including a military reserve and salmon hatchery. Download the CCC Scavenger Hunt for a fun way to learn some history! Between the charming old hatchery building, long dock stretching into the bay, boat launch, picnic shelters, playground, and scenic surrounding trails that provide unique views of the bridge itself, this park is one you do not want to miss! Learn more about Bowman Bay here.
Check out the rest of Whidbey's beautiful destinations from this series here.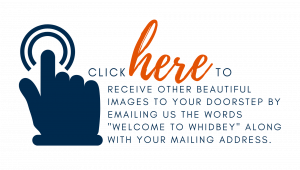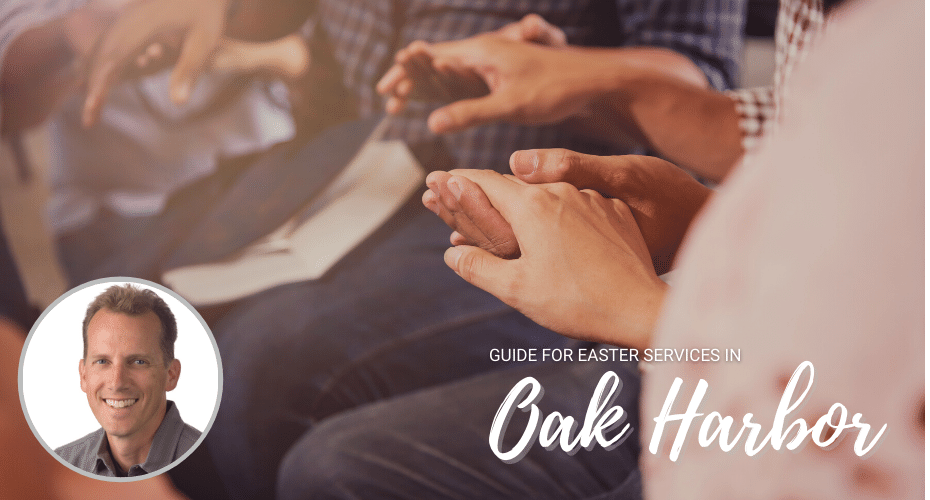 After dealing with all the challenges of the past year, many people are anticipating attending services at churches in Oak Harbor to celebrate Holy Week and Easter Sunday. Likewise, churches are looking forward to celebrating these events with people in person and online.
To find out where to go and when, check out the list below for Easter and Holy week service information. Have questions about any specific church? You can contact Don Jaques, the creator of oakharborchurches.com, with specific questions about any church in Oak Harbor.  Or you can contact the specific church with questions about their particular Easter services in Oak Harbor. Is your church info missing? Contact Don Jaques to get it added.
Easter Sunday, April 4 @ 10am
In-person and on Facebook Live. Childcare provided.
Good Friday, April 2 @ 6pm (in person only)
Easter Sunday, April 4 @ 9am and 10:30am (In-person and on Facebook Live)
Childcare is available. No pre-registration required, sign in as you arrive.
Good Friday, April 2 @ 6pm – in person and online
Easter Sunday, April 4 @ 8:30, 10:00 and 11:30am – in person and online. Kids church available at 10:00 and 11:30 services.
Registration is required for attendance due to COVID restrictions. Sign-ups will become available on Sunday, March 28th at https://oakharborfamilybible.org 
Facebook Live Stream or YouTube
Palm Sunday, March 28 @ 1-3pm Palm Parade in church parking lot.  This is a come-and-go event for all ages with a few interactive stations to drive through. Two stations will invite people to give flowers for the Easter cross or financial donations for their church camp, "Camp Indianola".
Good Friday, April 2 @ 7pm
Easter Egg Hunt, Saturday April 3 @ 1-2pm in Smith Park (SE 9th and Jensen Streets)
Easter Sunday, April 4 @ 10am
online and limited in-person (with pre-registration)
www.oakharborfumc.org/live or Facebook Live
Palm Sunday, March 28 @ 10am – in-person and live-streamed (with at-home liturgy option).
Maundy Thursday, April 1 @ 6pm – in-person and live-streamed (with at-home liturgy option). (Maundy means "mandate" and it's the night we re-dramatize the night in the Upper Room. There will be an option for foot-washing, Holy Communion, and then our service ends abruptly as we recall that this is the night that our Lord was betrayed.)
Good Friday, April 2 @7pm – in-person and live-streamed. We are going to do a Tenebrae Good Friday service which is very reflective and contemplative in nature.
Easter Sunday, April 4 @10am – in-person and live-streamed.
Children are welcome to join any of our services! We provide toys or coloring books to keep them occupied if they're young. We also have a room available for nursing / changing diapers
All services in person and live-streamed. No registration required. Masks and social distancing required.
Good Friday, April 2 @ 7pm – no childcare
Easter Sunday, April 4
*7am – Traditional Service (no kids church)
*9am & 11am – Family Services (Kids Church Available for Birth-1st Grade – sign ups required)
Living Word Easter Services Webpage
Live-streamed on Facebook and YouTube
Maundy Thursday – Thursday April 1 at 7pm
Good Friday – Friday April 2 at 7pm
Easter Sunday – April 4 at 8:00am, 10:31 (drive in service), and 12:00pm.
Registration required for all services except drive-in service on Easter Sunday.
Call 360-679-1561 to register, request child-care, or for more information.
YouTube or Facebook Live Stream
Many different options on Palm Sunday, Holy Thursday, Good Friday, and Easter (starting on Saturday evening). See their liturgical calendar for full info.
Services live-streamed on Facebook Live and in-person with no registration required.
Maundy Thursday, April 1 @ 7pm – live stream only
Good Friday, April 2 – see our website for devotional time available all-day
Easter Sunday, April 4 at 10am – live stream only
Is your church missing from this list? Contact Don Jaques us to get it added.
View the original blog by Don Jaques at: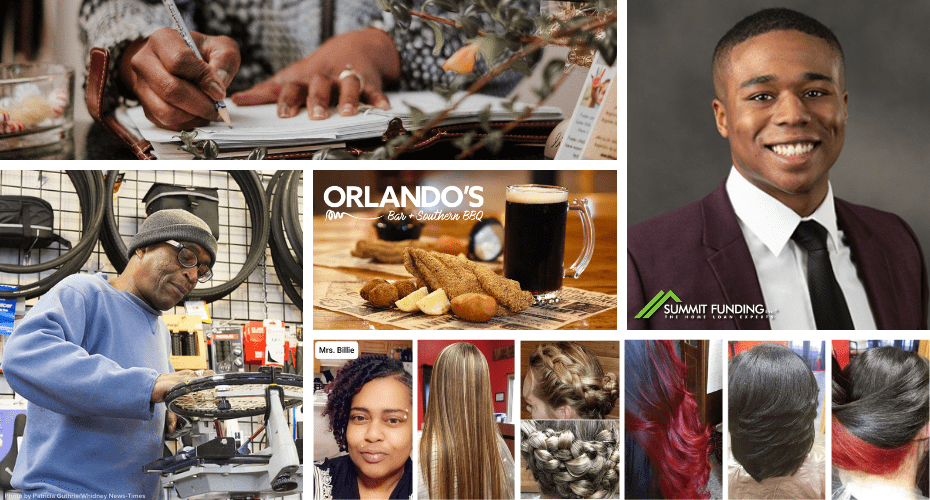 Windermere Whidbey is a proud supporter and celebrator of Black History Month. This year we wanted to do something extra special to commemorate the month, so we have collected a list of Black-Owned Businesses on Whidbey that we think you are going to love visiting. 
Orlando's Bar and Southern BBQ is a community treasure that started with nothing more than two cast iron pots, a tent, and a woman with a vision. Starting at the local farmer's market, Ms. Jackie and her family served up southern-style food that took the Oak Harbor community by storm. Within a few years the business grew from a tent to a truck, and now an incredible downtown restaurant few can resist. Whether you're looking for the best-grilled catfish on the island or just a friendly upbeat atmosphere to enjoy, Orlando's is an establishment you do not want to miss. 
View this post on Instagram
View this post on Instagram
View this post on Instagram
CreAda's | 910 SE Pioneer Way, Oak Harbor, WA 98277
Ada Moseley is the owner and head stylist for CreAda's Hair and Wig Salon. With over 20 years of experience in the industry, she is a stylist that provides the highest level of hair care and knowledge to her clients. She is known for making her clients feel special from the moment they walk through her door as well as cultivating a respectful and diverse atmosphere within her salon. If you're looking for experience and compassion from your stylist, she is the one to call! 

Shaw Photography is owned and operated by Willie and Kelsey Shaw. Whidbey Island natives, Willie and Kelsey met in high school and fell in love. As adults, the couple has built a business combining their skills in photography and videography that allows them to work together and gives them more time with their two young sons. Willie is an especially talented videographer who you may recognize as the cameraman behind Annie Cash's Your Local Look Videos. If you're looking for an engagement, maternity, or family photographer, you can't go wrong with this insanely creative couple. 
View this post on Instagram
View this post on Instagram
View this post on Instagram
Lesedi Farm | 2812 Thompson Rd, Langley WA 98277
A truly unique treasure for Whidbey Island, Lesedi Farm is owned and operated by Dorcas Young. Dorcus was born and raised in Botswana on her family's 500-acre farm where she learned the art of cultivating crops and raising livestock. After meeting and falling in love with a Washington State native, Dorcus moved to Whidbey Island with her husband and four children. She brought with her seeds from Botswana to plant in her garden and soon followed the inspiration for her farm. Dorcas now sells produce from her garden at local farmers' markets as well as Botswana-styled meals and food products. You can find her products at Pike Place Market, West Seattle Farmers Market, and Bayview Farmers Market.
View this post on Instagram
View this post on Instagram
View this post on Instagram
Oak Harbor, WA 98277
Jahleel Vester is a Whidbey Island native who absolutely loves his community. Anyone who meets Jahleel knows that he has a passion for living life to the fullest and serving his clients well. As an individual who knows all too well the historical struggles of the black community within the housing market, he desires to be a role model and trailblazer for others. Working with Summit Funding has given Jahleel the opportunity to build a business that aligns with his vision and dreams. If you're looking for a passionate loan officer ready to educate you and find the solutions you need, look no further.
View this post on Instagram
View this post on Instagram
View this post on Instagram
Ozell Jackson with HomeBridge | 32650 State Route 20, Suite 201, Oak Harbor, Washington 98277
Ozell Jackson is a Puget Sound native who greatly values community and making a meaningful impact. Through the years he has served the community as a football, basketball, and soccer coach, instilling the discipline of making plans and taking responsibility for mistakes in his students. This passion for service drives his career as a Loan Officer and is why he chooses to work with Homebridge, who he feels shares this goal with him. 
Mrs. Billies Beauty Salon is located comfortably within The Loft on Fidalgo and Dock in Oak Harbor. Billie Foster is an incredibly talented hairstylist with over 26 years of experience who offers a variety of services to any and everyone regardless of their hair type or texture. She's known for receiving a great amount of joy in making her clients feel good about the way they look. Whether you want to switch up your color, try extensions, do silk presses or relaxers; Mrs. Billie has got you covered.

Dean's Sports Plus | 730 N Oak Harbor St, Oak Harbor, WA 98277
Dean Lewis, the owner of Dean's Sports Plus, always had the vision to own his own business and be his own boss. His sporting goods store is the realization of the dream. Having spent the last 30 years servicing clients' sporting needs, he not only has returning customers but multiple generations of them. He has earned a reputation within the community for being an outstanding repairman for sports equipment ranging from bicycles to snow skis. So the next time you need a chain fixed or a wheel adjusted, you know who to call!  
Did we miss a business? Let us know in the comments! 
If you liked this you might also like: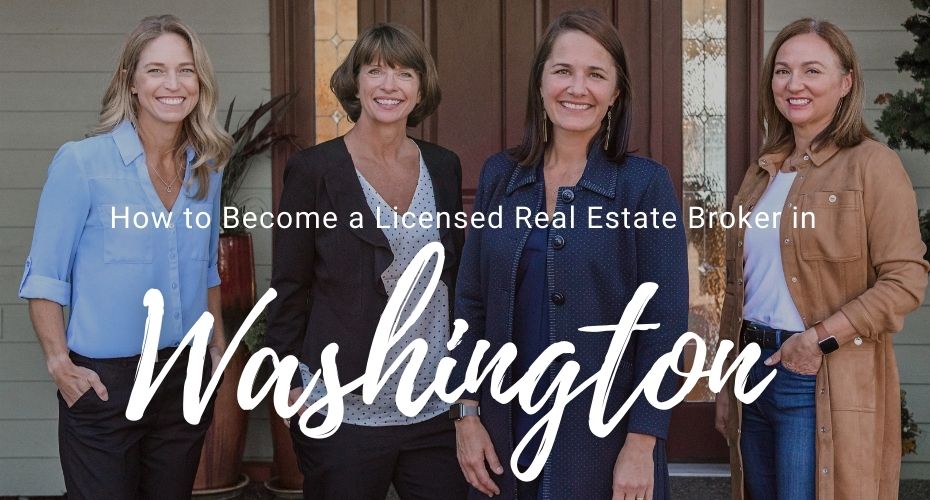 Pick a school and do your 90 hours of course work. At Windermere, we recommend Rockwell Institute because it is consistent and has proven success at getting people prepared to pass the exam. Current cost $489 (January 2021).

HOT TIP: There is an add on to get sample exams and extra cramming practice. GET IT!

 Do the following steps as you get closer to completing the 90 hours to break up the studying with actions that will prepare you for taking the exam and getting licensed…
Fingerprints! The closest location to Whidbey Island is in Mt. Vernon. You can schedule your appointment on this IdentoGO site. At the time of this blog post (January 2021), it cost $42.80 for the fingerprints and background check. Go to this DOL site for more info.
Set up a SAW account (Secure Access Washington) if you haven't already for your driver's license. For more info: https://www.dol.wa.gov/business/accountaccess.html
Register as a student with AMP through psi here https://ampportal.goamp.com/School/SchoolUser/WAREPStudentRegistration.aspx
Register for the exam. Cost $138.25 https://online.goamp.com/CandidateHome/examination.aspx?p_category=REAL%20ESTATE&p_client_code=WAREP&p_exam_id=21311
Once you've passed the exams apply for your license! https://secureaccess.wa.gov/myAccess/saw/select.do
* Contact the WA DOL Real Estate licensing department if you need extra help. We recommend emailing them instead of calling for a faster response. https://www.dol.wa.gov/business/realestate/contact.html
Follow these suggestions to get yourself mentally and physically ready to launch your real estate career:
Pick a brokerage.                                                                                                                                                                                                                                                                                          Interview the top brokerages in your area. Since the real estate exam process doesn't really give you what you need to serve people or build your own business you want to join a brokerage with a robust training program and ongoing support. Schedule a no-pressure introduction meeting with our brokerage today! Email us at WhidbeyCommunications@Windermere.com to do so.
Change your phone number to a local area code if it is not already. Nowadays all cell phones have caller ID and everyone is screening calls from out of state numbers. Do not confuse people, all real estate is local and your phone number should be too.
If you are beginning your real estate career in November or December then now is a great time to start collecting mailing addresses for Christmas cards.
Read some books. We give one of our favorites out a lot!
Snoop on the local real estate brokers.                                                                                                                                                                                                                                                    What do you see that you like, what don't you like? Take note! Social media is one good place to find a broker then check out top brokers' web pages. If you don't know any go to the website of the brokerage you're thinking about, head to the agent's page, and start clicking links. Ours is right here!
Interview brokers you admire. Take a broker that catches your attention online for a cup of coffee (they really do like it!). Ask them all the questions but more importantly LISTEN. Some suggested questions are…             

What do you like most about being a real estate broker? Least?
What do you like most about your brokerage? Least?
What advice would you give someone like me who is just getting into the business?

Download our guide to 5 things you can do to give yourself a head start here.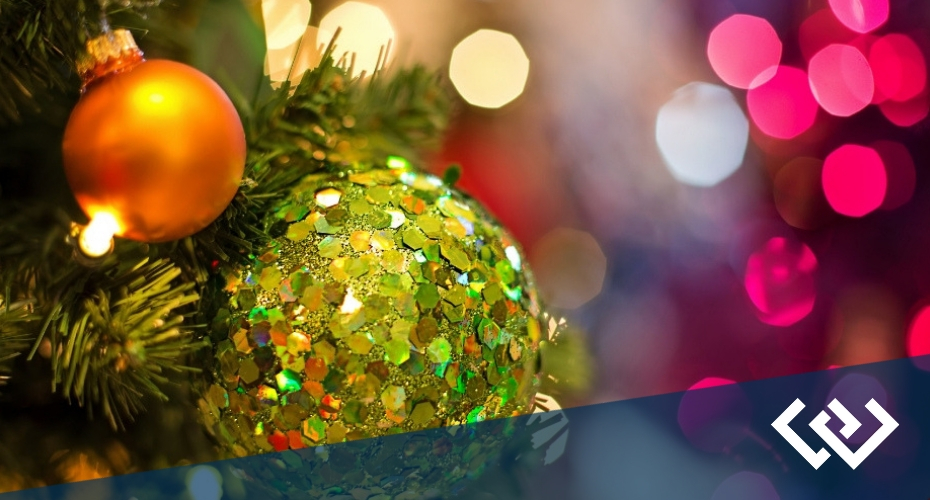 O' Christmas Tree, O' Christmas Tree how ever did you come to be?
  Every year around this time families all over America participate in the annual ritual of putting up the Christmas Tree. Laughter, joy, wonder (and sometimes a little fighting) ensue as we pack ourselves into the car and drive to our nearest tree farm (or store) to find the perfect tree. Have you ever looked at the gleaming lights against those evergreen needles and wonder why we do this?
               The truth is humans have been decorating their homes with evergreens for as long as historians can tell. It's believed the evergreen pine's ability to survive the coldest of winters served as a reminder that one day spring would come and the world would be green again. The custom was especially resilient in Germany where many continued to decorate their homes with these trees well into and past the renaissance era. It is even believed that the Protestant reformer, Martin Luther, was the first to place lit candles on this winter tree.
The Christmas Tree, as it's known today, really gained popularity during the reign of Queen Victoria. Victoria's German husband, Albert, brought the tradition of the evergreen tree into Buckingham Palace and caught the attention of the entire world. Soon there was not a home in all of Europe or America without a Christmas tree donned with ornaments and lights. 
Want to know where you can get that perfect tree? Below is a list of local farms and stores that can help!
Pacific Wind Tree Farms – 2870 N Torpedo Road, Oak Harbor
Ready for some family fun? Pacific Winds Farms has been beloved local Christmas Tree farm for generations. You have the option between looking through precut trees place conveniently close to the entrance or you can brave the forest, saw in hand, and put those high school woodshop skills to work! While friendly staff help to bind your tree, feel free to visit the gift shop and sip on some fresh hot coco and cider. They will be open Tuesday – Sunday from 10am – 6pm.
https://www.facebook.com/pacifivwindsfarm/
View this post on Instagram
A Knot in Thyme – 4233 DeGraff Road, Oak Harbor
When you drive up to A Knot in Thyme you might just feel like you fell into history. The gift shop's vintage green farm building has a warm rustic charm and the horse drawn wagon adds a romantic feel to exploring the 60-year-old groves. Be sure to ask the store clerk about their "Kissing Balls" and grab an ornament or two to go on your brand-new tree! They are open Monday – Saturday from 9am – 5pm.
https://www.facebook.com/aknotinthyme/
View this post on Instagram
Oak Harbor Lion's Club – 32630 WA-20, Oak Harbor
You may notice every year, directly after Thanksgiving, the patch of forest next to the Chamber of Commerce gains a few more trees. That is because Oak Harbor's Lions club pitches up tent there every year to sell Christmas trees! The club sells trees of all kinds from to the public through their pop-up shop and all their proceeds go to their non-profit. It's a great way to get a tree and give back this holiday season! They will sell every day from 10am – 7pm until every tree has a home.
https://www.facebook.com/pages/category/Community-Organization/Oak-Harbor-Lions-Club-256993564350765/
Hennrich Tree Farm – 1650 Hastie Lake Road, Oak Harbor
Want a winter weekend adventure? The surrounding forestry at Hennrich Tree Farms makes your tree hunt feel an adventurous nature walk. Breathe in the fresh air and let your wild side out as you forage for your perfect tree. Hennrich opens their doors December 1st and are open every Saturday and Sunday from 10am – 5pm while supplies last.
https://www.facebook.com/pages/category/Farm/Hennrich-Tree-Farm-143484279035656/
View this post on Instagram
Need Directions?
You Might Also Like: