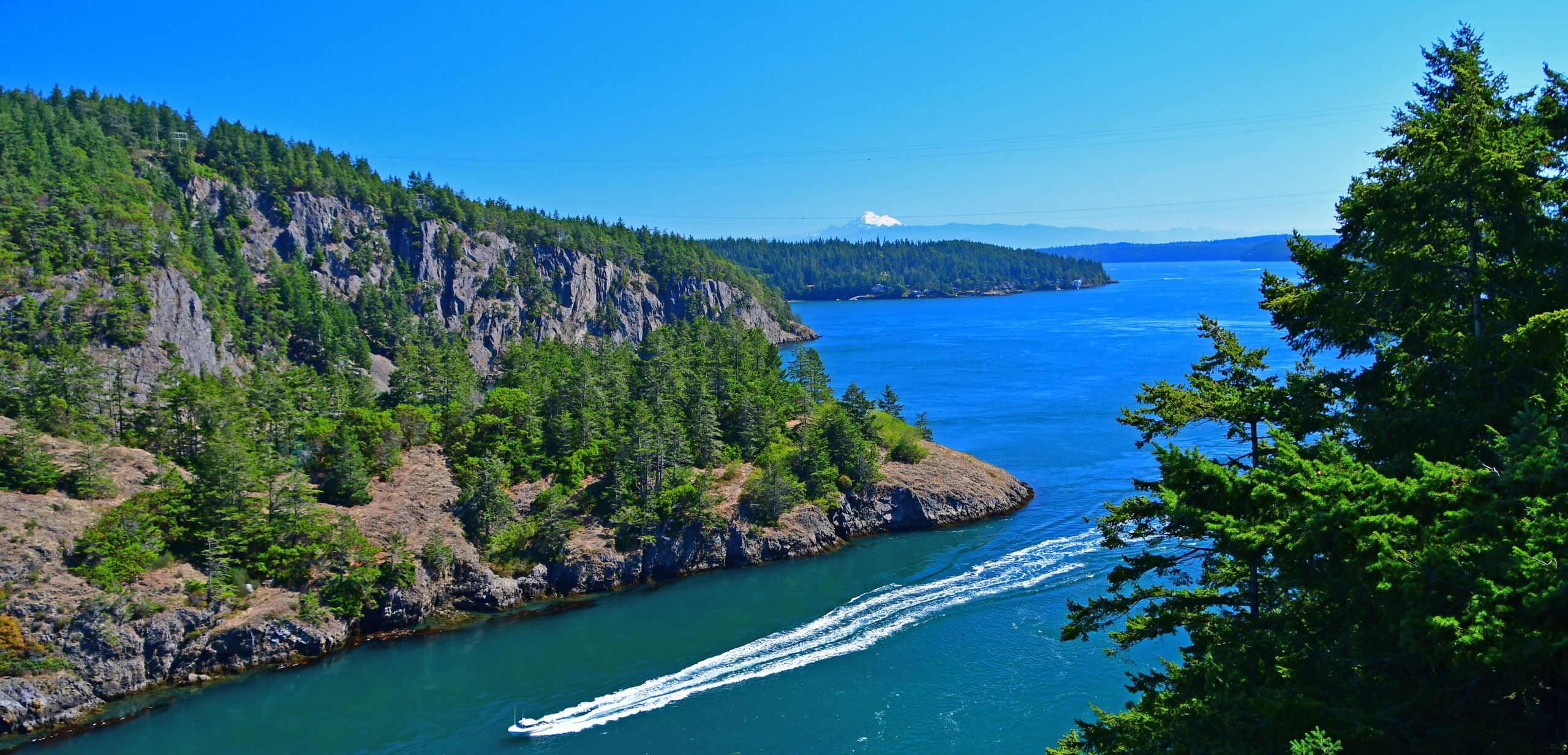 Are you eager to explore the breathtaking islands of the Pacific Northwest? Look no further. Washington State's coastal landscape boasts several stunning islands, each with its distinct charm and personality. From rugged cliffs and dramatic beaches to quaint towns and rolling hills, these islands offer a range of experiences for all travelers. Join us as we dive into what makes each of these islands unique and special.
San Juan Islands
The San Juan Islands are a group of islands located in the northwest corner of Washington, and they are simply stunning! The three largest of the San Juan Islands (San Juan, Orcas, and Lopez) are served by Washington State Ferries and provide most of the tourism, lodging and dining options. These destinations provide a diverse range of attractions and experiences that will leave a lasting impression on visitors. It is worth noting that these islands are particularly popular during the summer months, making them an ideal choice for those seeking a memorable vacation. Therefore, we highly recommend considering these islands for your next trip to the region. If you are a fan of outdoor adventure and scenic beauty, then you will love this place. The largest and most popular island in the group is San Juan Island, which is home to charming towns, breathtaking beaches, and rich history. You can spend your days kayaking, whale watching, hiking, or even visiting a lavender farm. Trust us, this place is nothing short of magical.  You can access these islands from the ferry terminal in Anacortes.
Whidbey Island is one of the largest islands in the state, and it is a real hidden gem. This island is known for its quaint towns, rolling hills, and breathtaking scenery. If you love hiking, biking, and kayaking, then Whidbey Island is the place for you. One of the must-visit attractions on the island is Deception Pass State Park, which features soaring cliffs, breathtaking beaches, and a bridge that connects Whidbey Island to Fidalgo Island. You will want to take many photos here because the views are simply stunning! Traveling south, be sure to visit Fort Casey Historical State Park, where history comes to life. Explore the grounds and see the historic lighthouse and gun battery that once guarded the island's shores. The charming coastal towns of Oak Harbor, Coupeville, and Langley should be high priority destinations on your Whidbey Island adventure. Stroll through the boutiques, cafes, and galleries and immerse yourself in the unique culture of this beautiful island. Whidbey Island is an unforgettable destination that offers something for everyone. Come explore this Pacific Northwest paradise and create memories that will last a lifetime!
Bainbridge Island
Bainbridge Island is located just a short ferry ride from Seattle, and it is the perfect getaway for city dwellers. This charming island is known for its small-town atmosphere, stunning beaches, and incredible outdoor recreation opportunities. Whether you want to hike, bike, kayak, or just enjoy a relaxing day at the beach, Bainbridge Island has something for everyone. One of the highlights of the island is the Bainbridge Island Museum of Art, which features rotating exhibitions of local and international artists, as well as a permanent collection of works by artists who have lived and worked on the island.
Thank you for reading this guide to some of the amazing islands in Washington State. We hope it has inspired you to plan your next adventure to the PNW. With so many islands to explore, there is something for everyone. Get out there and explore the Islands of Washington State – you won't regret it. If you decide to stay, connect with us so we can help make your dream come true.
View this post on Instagram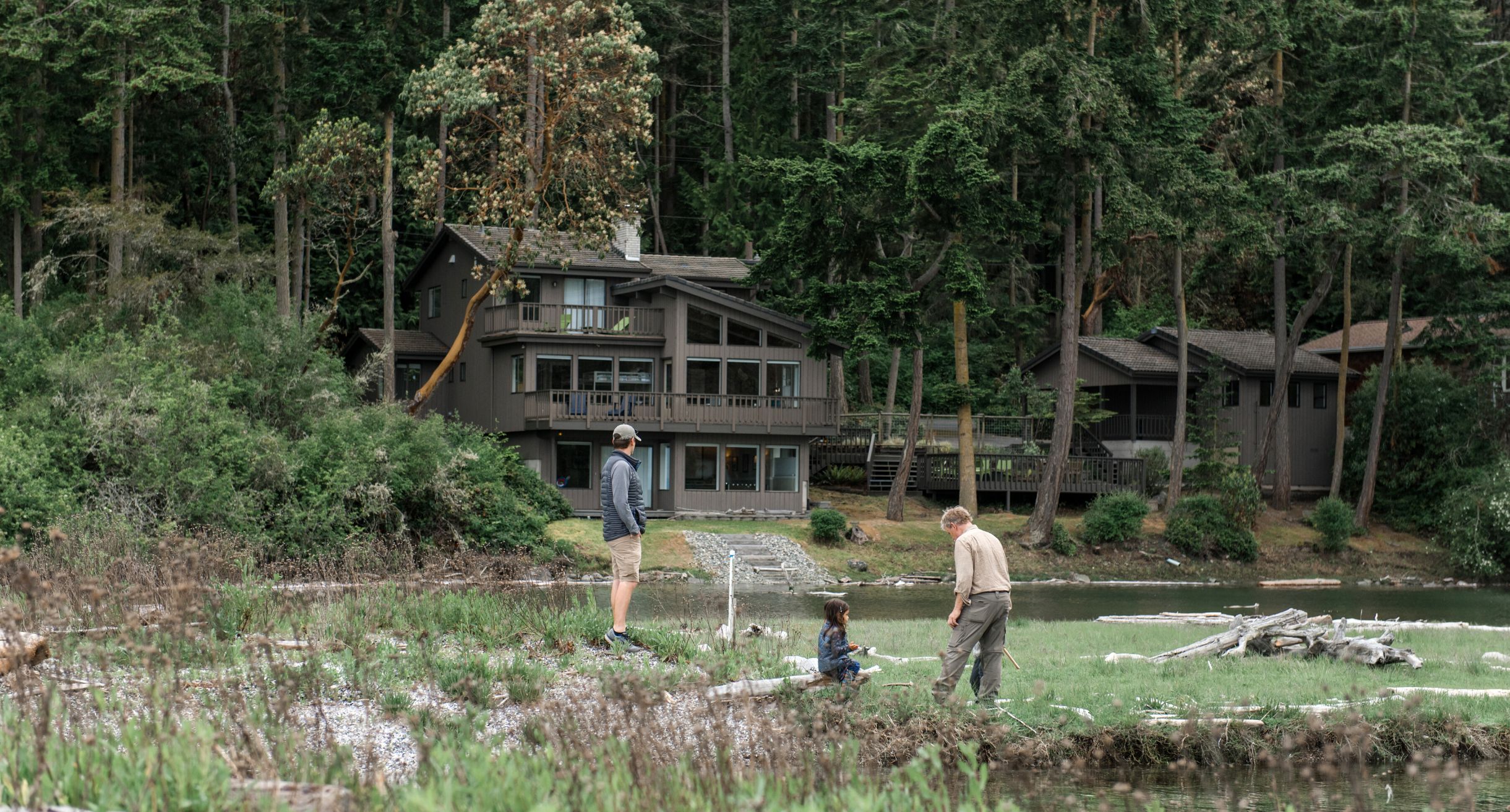 The Pacific Northwest is a beautiful and dynamic region, encompassing the states of Washington, Oregon, and Idaho. From stunning coastlines to towering mountains, lush forests to rolling hills, this area offers a unique blend of natural beauty and urban sophistication. If you're considering a move to the Pacific Northwest, you're in for an unforgettable adventure.
Why Move to the Pacific Northwest?
There are many reasons why people are drawn to the Pacific Northwest, including:
Natural Beauty: The Pacific Northwest is known for its stunning natural beauty, from the rugged coastline of Washington and Oregon to the towering peaks of the Cascade Mountains. This region is home to a diverse array of landscapes, from the fertile Willamette Valley to the rolling hills of the Palouse.
Adventure: Whether you're an outdoor enthusiast or a city dweller, the Pacific Northwest has something for everyone. Hike, bike, kayak, ski, or snowboard your way through the great outdoors, or enjoy the cultural offerings of cities like Seattle, Portland, and Boise.
Quality of Life: People in the Pacific Northwest are known for their love of life, and it shows in the region's thriving arts, food, and beer scenes. With a focus on sustainability and community, the Pacific Northwest is a great place to call home.
Growing Job Market: The Pacific Northwest is home to some of the country's fastest-growing cities, including Seattle and Portland, making it an attractive destination for job seekers. From tech to retail, the region offers a range of career opportunities.
How to Make the Move to the Pacific Northwest
If you're ready to make the move to the Pacific Northwest, here are a few steps to get you started:
Research: Start by researching the cities and regions that interest you, exploring the cost of living, job opportunities, and quality of life.

Find a trustworthy real estate agent: to assist you in the area(s) you are considering. They will be able to answer all sorts of questions about the specific area you are interested in, and will help you find a home when you are ready to take that step.

Visit: Schedule a trip to the Pacific Northwest to get a feel for the area, meet potential neighbors, and explore neighborhoods.
Plan: Consider factors such as schools, transportation, and proximity to family and friends when choosing your new home.
Hire a Moving Company: Find a reliable moving company to help you with the logistics of your move, so you can focus on settling into your new home.
Embrace the Adventure of the Pacific Northwest
The Pacific Northwest is a unique and dynamic region, offering a combination of natural beauty, adventure, and quality of life. Whether you're looking for a new job, a change of pace, or a chance to explore the great outdoors, the Pacific Northwest has something for everyone. So why wait? Start planning your move today, and embrace the adventure of the Pacific Northwest!
If you are considering a move to the PNW connect with us, our agents here at Windermere Whidbey Island can help you find a trustworthy agent in any area of Pacific Northwest. Call us at 360.675.5953 to connect today.
View this post on Instagram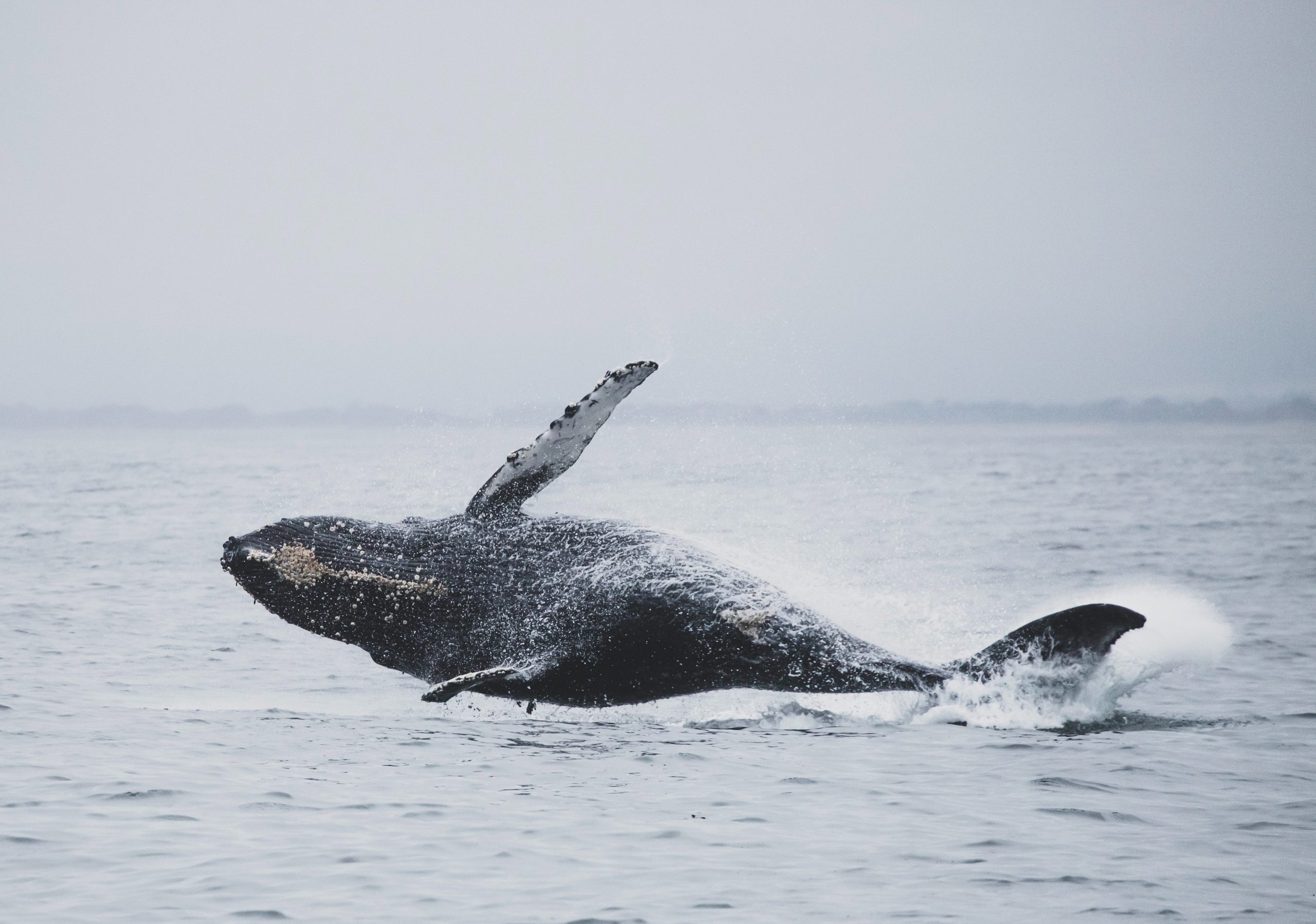 Gray Whales Return to Whidbey
As the cold melts away and flowers start to bloom again, Whidbey Island is blessed with a rare and wonderful gift. Many people hike to the very tip of a bluff or edge of the waves hoping to catch a glimpse of this phenomenon. Then it happens – water spurts into the air from nowhere and at the surface, you can just barely see a tail appear.
Oh, what a whale of a tale to tell….
Spring brings with it a special excitement for this curious island. As the waters warm, they welcome back one of our favorite travelers; the gray whale! Migrating every year from their winter home in Mexico to the wild waves of Alaska; gray whales often make a special stop within the waters of the Puget Sound.
As food foragers, the gray whale "dig[s] up the mudflats [on the ocean floor] for shrimp and worms."1 They then filter these small creatures through their baleen, or whalebone, which acts as a strainer to keep the food in their mouth and push out all the water.2
Given their foraging requirements, gray whales' proximity to the shore and repetitive presence in the Puget Sound comes as little surprise. While the average depth of the Pacific Ocean is a little over 12,000 feet, Puget Sound's deepest point is approximately 930 feet. The shallow waters of the sound serve as a great benefit to this massive mammal that relies on both oxygen and access to the ocean floor in order to survive.
On Whidbey Island, we take great joy in the return of these travelers every year. Many islanders and tourists alike find their way to the water's edge and peer into the waves in hopes of a glimpse. Luckily, sightings are not at all uncommon on the island. To commemorate the love we have for these ocean friends, both Coupeville and Langley have erected what is called a "Whale Bell." These bells have a simple instruction: "See a whale, ring the bell." These bells serve as both a monument to the whale's impact on our island culture and a creative way to notify others of the whale's presence so they can also look out and see!
View this post on Instagram
Every year the town of Langley has pulled together to commemorate the beginning of whale season. Complete with a parade, this festival speaks volumes of the love islanders have for their precious whales. Unfortunately, the event has been canceled this year due to covid for the health and safety of the community continue to check back here for updates. While the ring of the bell brings joyous memories of years past residences and travelers alike look forward to a day where gatherings return to celebrate these incredible creatures.
References
"Gray Whales." Orca Network, https://www.orcanetwork.org/Main/index.php?categories_file=Gray%20Whales
"Gray Whales." National Geographic, https://www.nationalgeographic.com/animals/mammals/g/gray-whale/
You might also like: