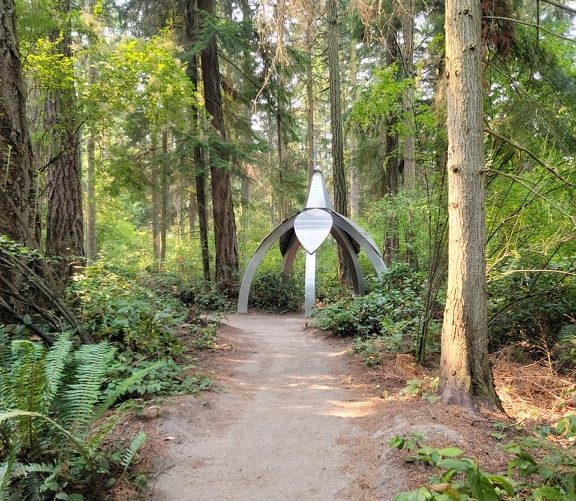 After purchasing 15.1 acres in 2008 conservationist Scott Price and his family decided to develop their home elsewhere. After doing so they journeyed down a long road of determining what to do with the property before concluding a sanctuary where art and nature entangle as one. After years of dedicated time and development, they unveiled The Price Sculpture Forest to visitors on October 23, 2020.
Initially…
the community's solution to the Prices issue was to clear cut the forest to create clear views of Penn Cove and Mount Baker then subdivide it for residential development. Price's inner conscious could not allow that to happen. Price had other plans. Price wanted to conserve the property and protect it for years to come. While it would be a challenging road ahead Price rolled up his sleeves and got to work. After reaching out to the Whidbey Camano Land Trust who reached out to the US Navy to aid in preserving the property a creative plan had begun to make Price's dreams a reality. Price purchased two smaller adjacent parcels bringing the total property to 16.3 acres.
The solution…
The Price Sculpture Forest. A place where visitors are welcomed to the property to experience a magical place where nature and art entangle as one. As you walk down the trails you encounter art exhibits, many of which play on the existing natural habitat. A prime example is Nature's Keystone by Anthony Heinz May who used a fallen tree and cut up bits of one end into square blocks designing the fallen tree to look like a living masterpiece exploding right out of nature.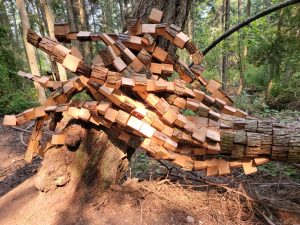 Turn another corner and come face-to-face with Tyrannosaurus Rex a driftwood masterpiece by Joe Treat that might catch you off guard.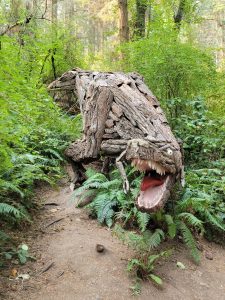 Feel in awe as you walk beneath the Flying Fish by Daniella Rubinovitz and wonder how they got the incredible piece of work up there.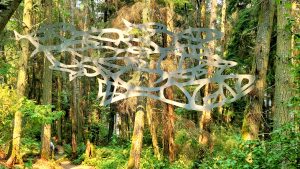 The best part of the journey is that the park is still growing. You might find yourself lucky enough to meet an artist on your trip like we did.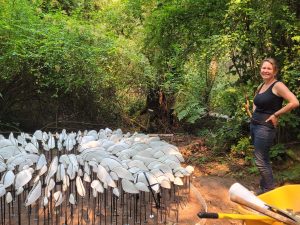 Visitors and residents alike find continued joy from Prices' selfless act as they return to the sanctuary to be close to nature and enjoy the local art exhibits. This is just one of the many gems that make Whidbey Island such a unique and wonderful place to live. If you enjoy this you might also enjoy visiting the Earth Sanctuary between Freeland and Langley.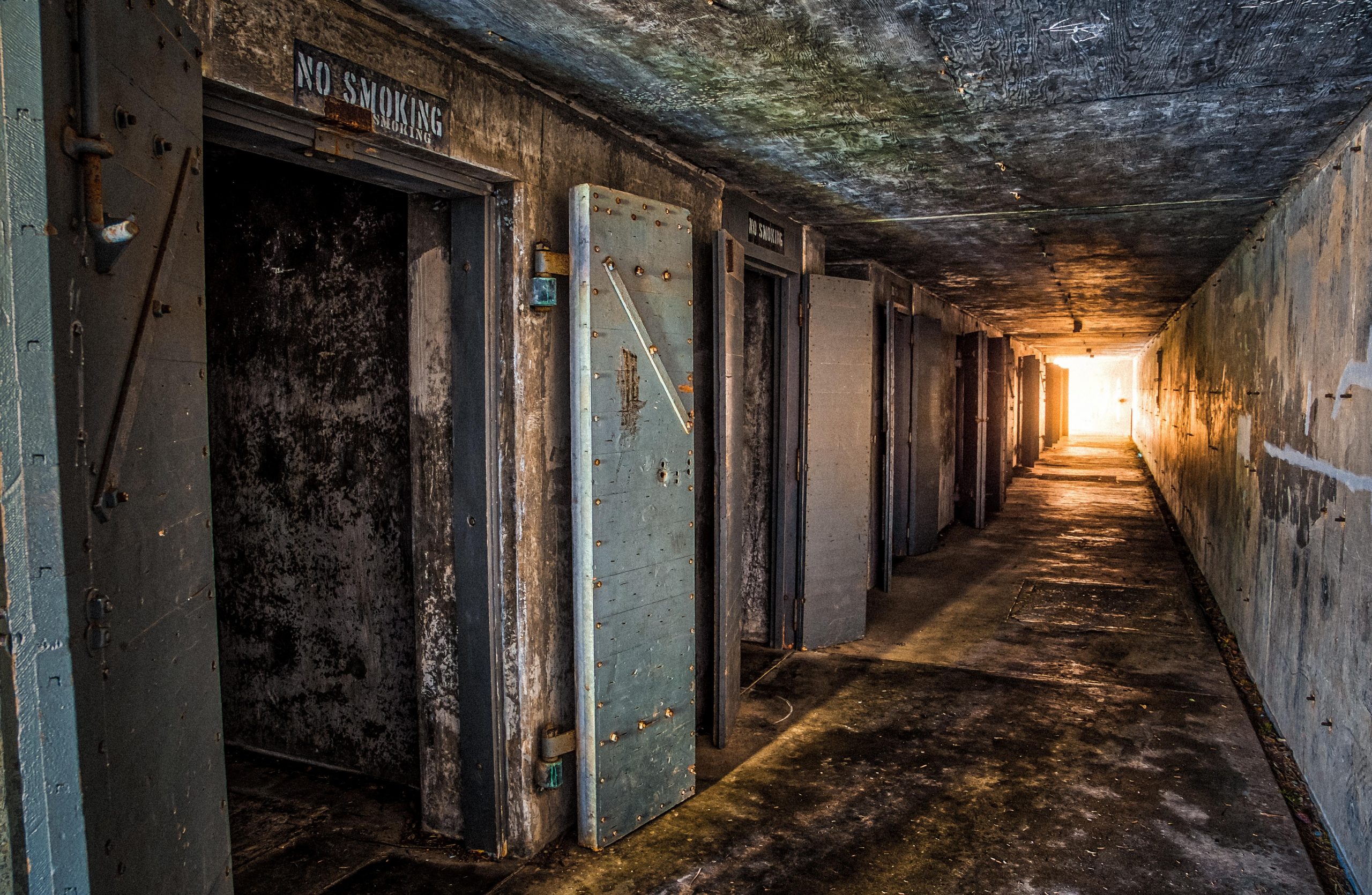 Treading toward the pinhole of light at the end of the dark tunnel, you hear the creak of an old metal door as it's caught by a slight breeze. Your steadiness escapes you as you break into a firm sprint until your eyes see the safety of the trees and vista. It's hard to keep your imagination at bay when visiting Fort Ebey's eerie bunkers. Built in 1942 as part of the coastal defense system for World War II, Fort Ebey was home to a state-of-the-art battery with two 6-inch guns. When its usefulness ran out, the property was purchased by the state who chose to keep elements of the old battery when opening up the park, making it possible for thousands to explore and enjoy these thrilling bunkers every year.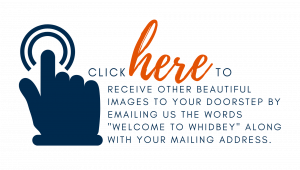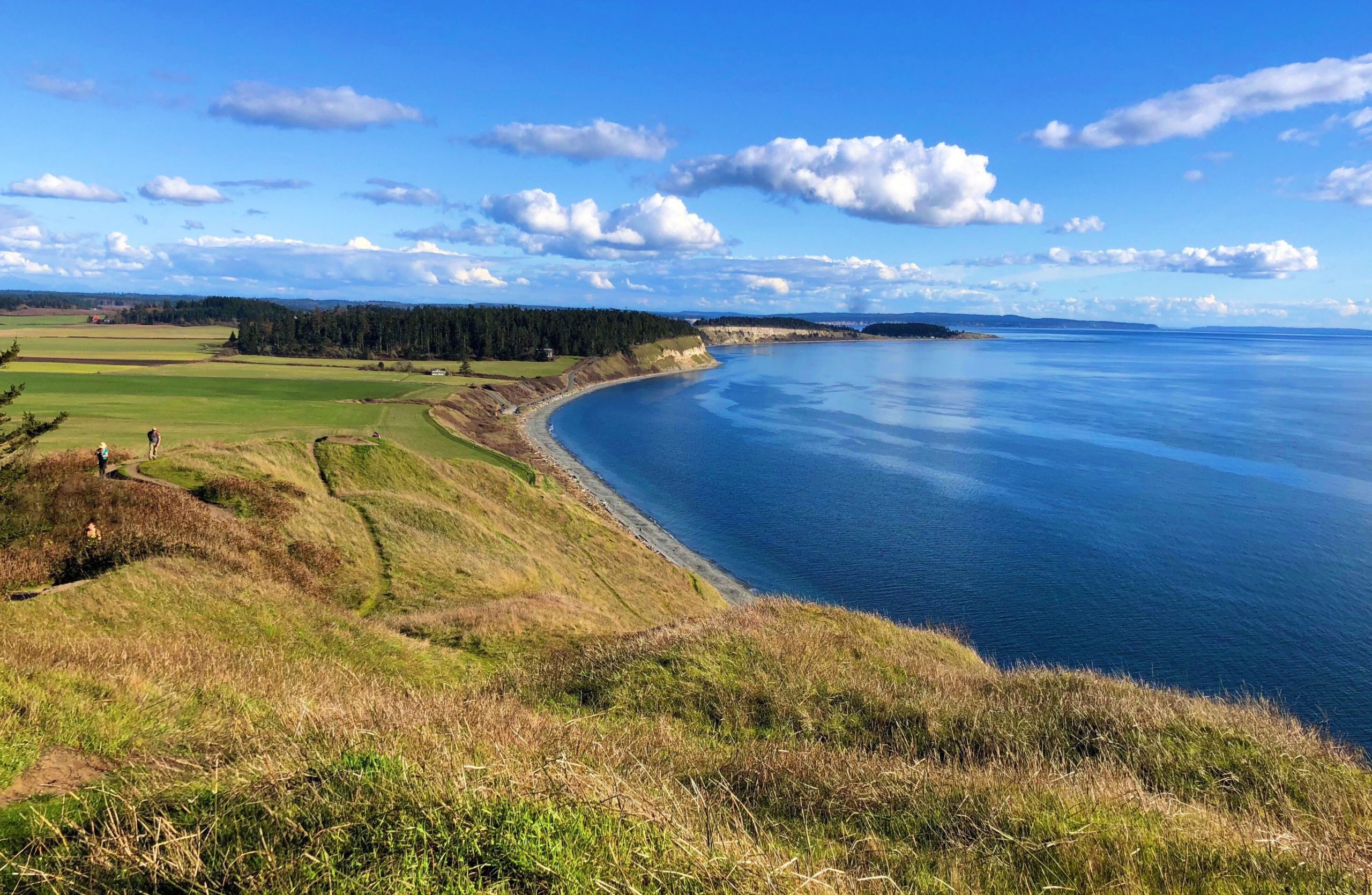 In 1850, local history was made on the shores of Whidbey Island when Isaac Ebey landed on a rocky westside beach and became the first official white settler on the island. With an entire island to choose from, Ebey couldn't have done much better than the pristine pastureland of what is now known as Ebey's Landing. This brilliant landscape is situated right at the southwestern side of Coupeville and features breathtaking views of Puget Sound and the Olympic Mountain range. The landing's soft rolling hills blanketed in rich soil—perfect for cultivating crops—was this area's true draw to its original settler. Today this landscape remains largely unchanged from the early days of settlers thanks to Ebey's Landing Reserve. It's the perfect place for a long walk to get lost in the life of the past.
Check out the rest of Whidbey's beautiful destinations from this series here.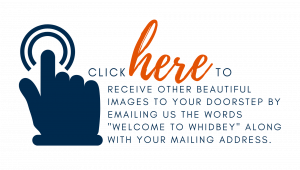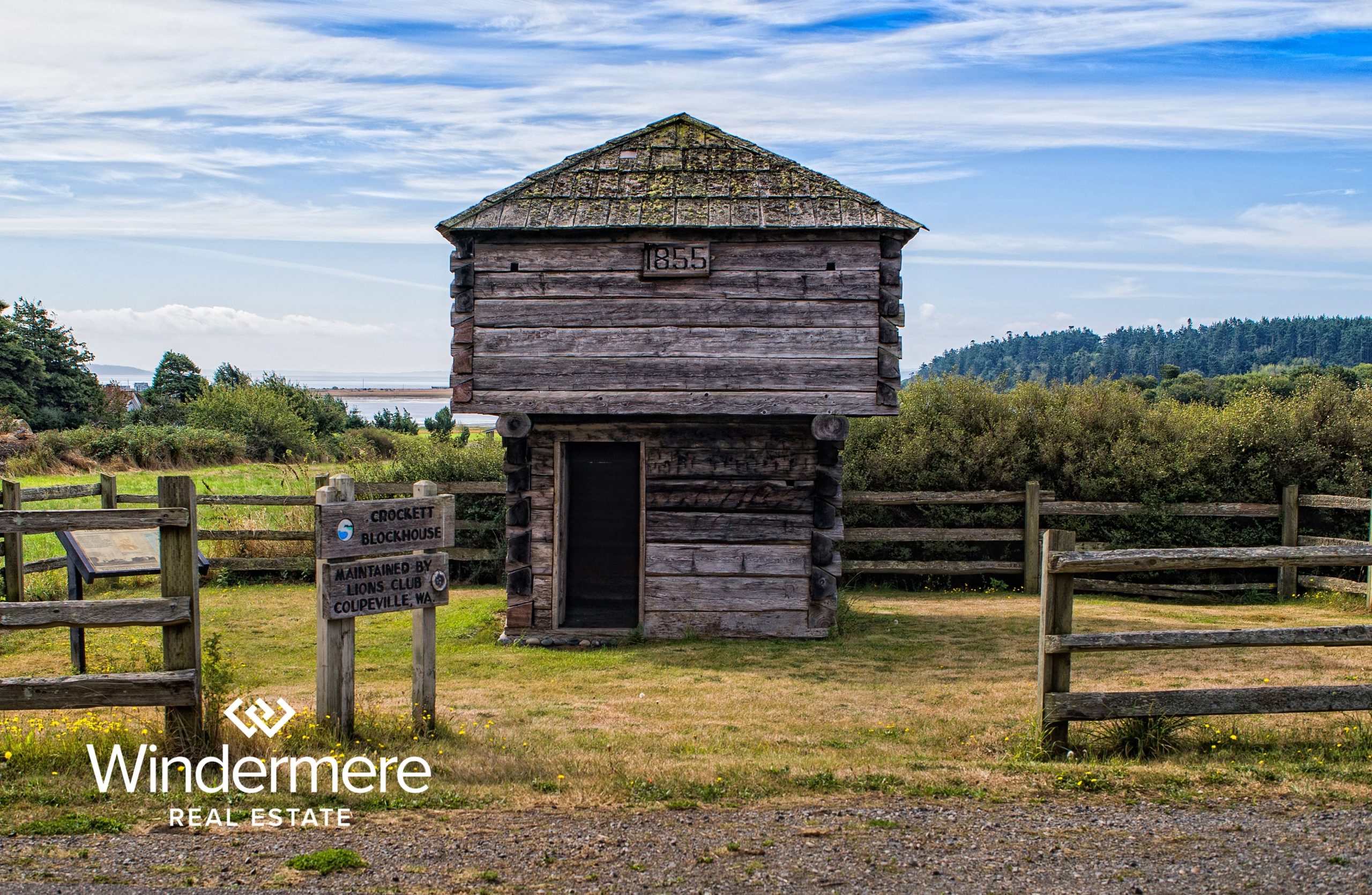 In the late 1850's, word of the Indian Wars came to Whidbey Island encouraging settlers to construct blockhouses as an effort to protect their families and land. After several other blockhouses were built by other settlers Col. Walter Crockett built his own in 1857. These houses were small two-story buildings built with logs placed horizontally parallel to each other. The top story was considerably larger than the bottom with numerous gun ports to provide visual access from all directions.  
Luckily, no war or invasion ever transpired and the blockhouses were never used for their intended purposes. Many became storage locations for goods and one even became a law office. Over the years many were repaired and transformed into historic monuments.
Today, the Crockett blockhouse is one of four that remain part of the Ebey's Landing National Historic Reserve and have been maintained to preserve this piece of history. 
Check out the rest of Whidbey's beautiful destinations from this series here.