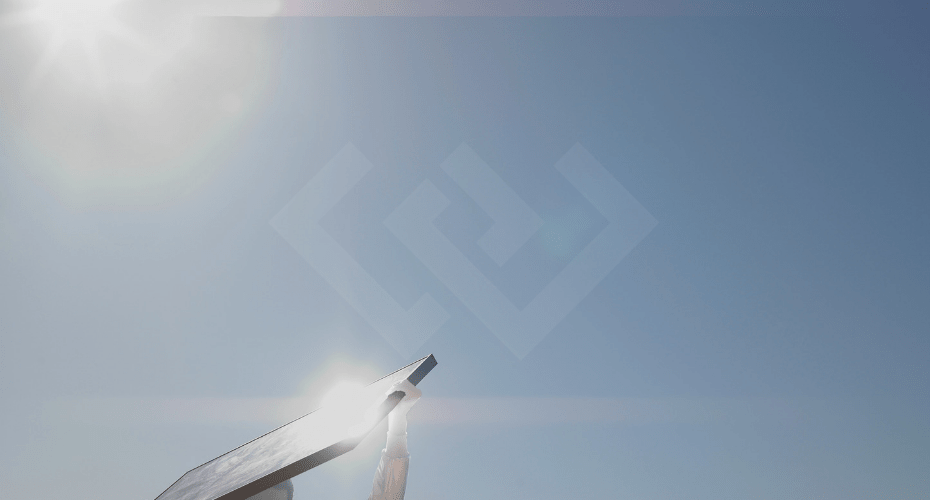 Solar Savings
Did you know Whidbey Island gets half the rain of Seattle and about 30 additional days of sun? The island is one of the sunniest Washington areas west of the Cascades! Because of this extra boost of sunshine, we have a secret superpower. Or should I say Solar Power?
Residents all over Whidbey have been tapping into this natural resource and benefiting big. Granted, preserving our environment by investing in sustainable energy is already a great benefit to us and generations to come, but solar power has a lot more to offer consumers than the feel-good fuzzies from giving back.
Here's 4 benefits/incentives to going solar:
Net Metering
Net Metering is a program set up to allow residential and commercial customers for energy services to store up credit with the company when they generate excess energy during the summer months from their solar panels. During the winter months, when the sun is less likely to come out and play, that credit can be applied to their account!
30% Federal Tax Credit (2019)
Individuals who purchase and install solar panels to their home or business by the end of 2019 are eligible for a 30% federal tax credit when filing. This amount will reduce to 26% in 2020 and 22% in 2021. – Don't let the sun go down on this great opportunity!!
Sales Tax Exemptions
Purchasers of solar panels are also eligible for sales tax exemptions! This can save some customers 8.7% of the upfront install cost. That's a total of 38.7% in tax savings!
Increased Property Value
Finally, installing solar panels increases the value of your home. Homes that are energy efficient save owners hundreds if not thousand throughout the year and can greatly increase the value of your home when you go to resell.
To learn more about Solar Power you can visit Greenbank Farm's Solar Fields where they dedicate one acre to solar panels and have helpful information for visitors to read!
Ready to take the leap? Contact Whidbey Sun and Wind! They are Whidbey Island's experts on renewable energy and will have everything you need to make your home a little greener. They will provide a cost savings timeline which will demonstrate how many years it will take to profit from the up-front expense of installing solar power.
You Might Also Like: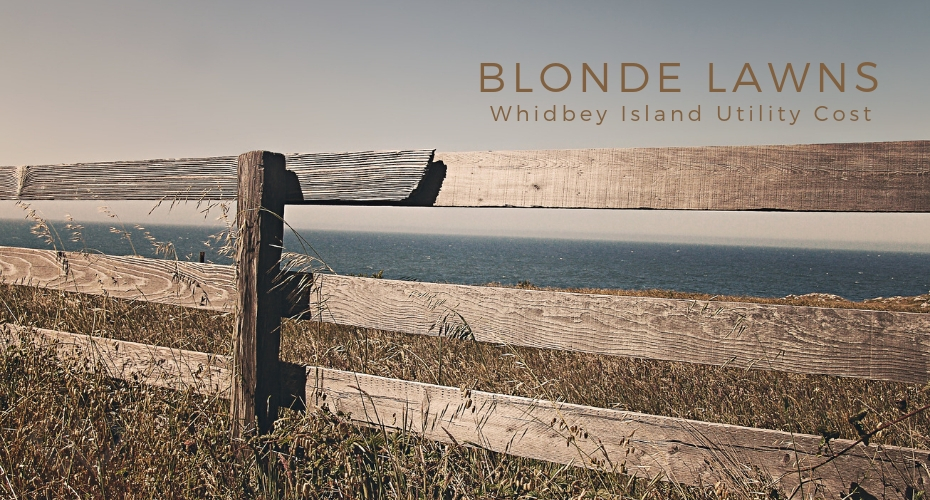 Blonde Lawns on Whidbey Island
Hello Summer! Can you believe it's here? That beautiful time of year filled with beach walks, swimming lessons, trips to Kapaws Iskreme and so much more! Here on Whidbey we have countless summer traditions we treasure greatly. From our Old Fashioned 4th of July Celebration to the Whidbey Island Fair, there is so much to cherish about this time of year. One tradition you may be unaware of is actually more of a movement.
Blonde Lawns.
Through the course of the summer months you can watch the emerald grass of this evergreen island fade to a sandy shade. Before you know it, this rock will be rocking a brand new blonde look.
What's with the lack luster lawns? Well, it all has to do with conservation.
It's no surprise to anyone that Whidbey tends to be a rather environmentally conscious. We love taking the extra step to ensure the beauty and resources we enjoy today will be around for tomorrow. One of those resources we care deeply about are our aquifers.
Aquifers:
Aquifers is the scientific term for ground water. Deep below the grass you walk on are pockets of "permeable" soil which store water that can then be tapped into for use. Annually these aquifers are recharged by the rain that falls to the ground.
According to Island County, Whidbey Island's sole source of potable water comes from the ground.1 Sounds great, right? I mean, it's Washington and it rains here. We should be good.
Unfortunately, not all is good in the aquifer hood.
According to a report released by the Washington State Department of Ecology, "increasing demands for water from ongoing population growth, declining stream flows and groundwater levels… have put Washington's water supplies at risk." Whidbey is by no means immune to this water depletion; in fact, seawater intrusion and our lack of rain fall in comparison to the rest of Western Washington puts us in a pretty tight spot.
So, what does this have to do with the blonde lawns of Whidbey (I think you can guess).
The summer months, when there is little rain, poses a particularly difficult dilemma for island aquifers. Between keeping ourselves hydrated in the summer sun, watering plants, animals, and filling the pool in the backyard we use A LOT of water.
This increase of use and lack of resource hits hard on our aquifers and our wallets! Many newcomers to Whidbey are shocked when that first summer water bill comes in. The rules of supply and demand are no strangers to Whidbey Island water.
So how can we save our aquifers (and our wallets)? By going blonde!
Grass is far more durable than people sometimes realize. More times than not the golden grass that takes over Whidbey in the summer will be green again by next spring. Blonde lawns DON'T mean dead grass.
So, save yourself time, money, hassle and save our precious resources. Let your lawn go blonde!
Resources:
You might also like: