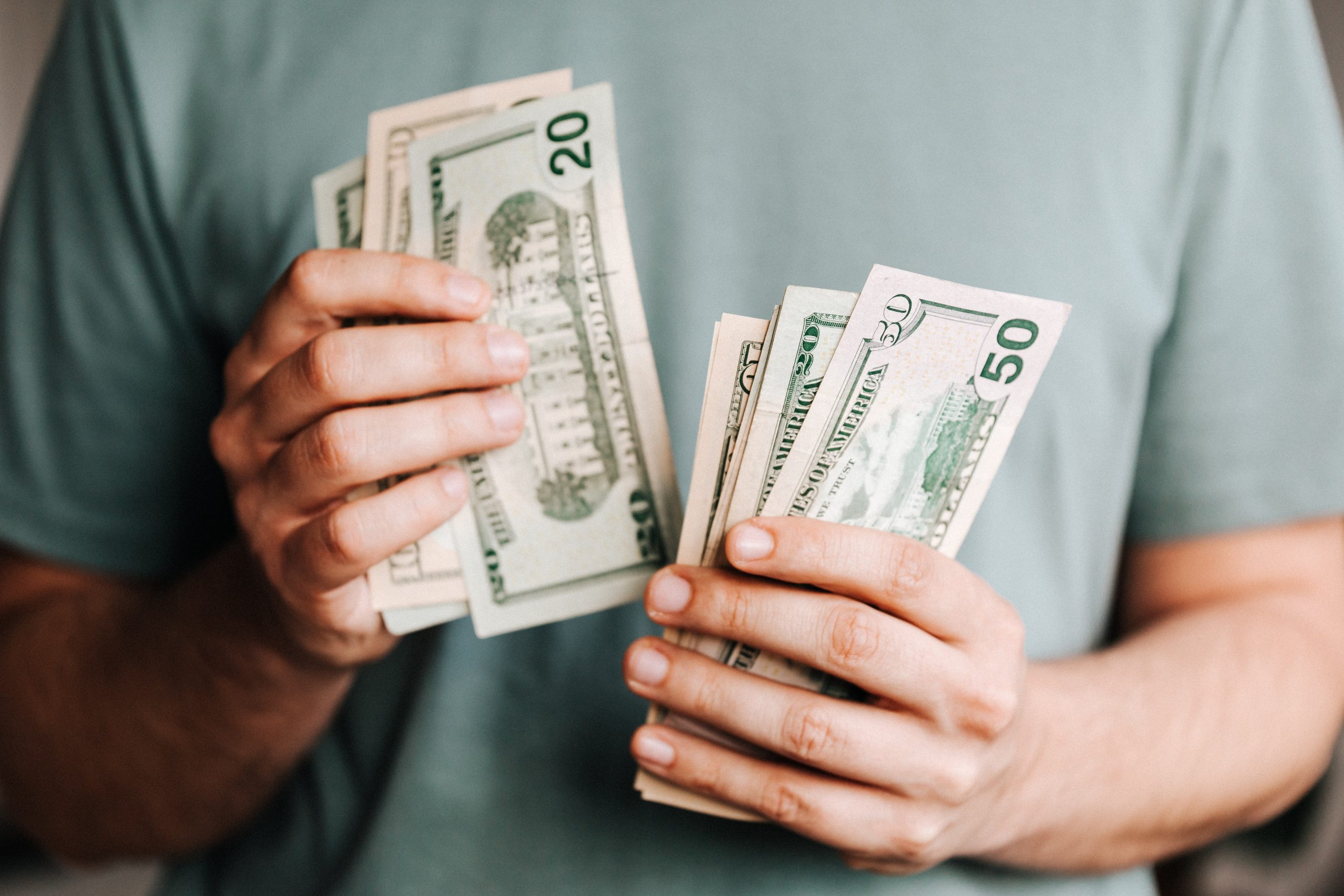 If you read our, "How Long Does it Take to Save For a Down Payment?" article back in October, you know you don't need a 20% downpayment to purchase a home because there are many alternative options available to you. However, while there are a plethora of options that you might qualify for, let's look deeper into how putting 20% down could benefit you overall. You can find tried and true suggestions for saving up your downpayment here if you don't have 20% saved up already. Keep in mind you can connect with us at any time to get personalized suggestions for what would work best for you in your unique situation.
In this article we are going to discuss how putting 20% down can help you get a lower interest rate, pay less overall, stand out in this competitive market, and avoid paying for PMI. Let's get started.
Lower your interest rate:
A 20% down payment vs. a 3-5% down payment demonstrates to your lender that you are financially stable and not a large credit risk. The more confident your lender is in your credit score and your ability to pay your loan, the lower the mortgage interest rate will likely be.
Pay less overall:
The larger your down payment, the smaller your loan amount will be for your mortgage. If you are able to pay 20% of the cost of your new home at the start of the transaction, you will only pay interest on the remaining 80% of the cost of the home. If you put down 3.5 %, the additional 16.5% will be added to your loan and will accrue interest over time. This will end up costing you significantly more over the lifetime of your home loan.
Stand out in this competitive market:
In a market where many buyers are competing for the same home, sellers often like to see offers come in with 20% or larger down payments. Many buyers were hoping for the typical winter "slow-down" where they could see a less competitive market but that has proven not to be the case this year. Read more in our article, "Thinking the Housing Market is Going to Slow down this Winter? Think Again!" The seller in this current scenario gains the same confidence as the lender. You are seen as a stronger buyer with financing that is more likely to be approved. Therefore, there is a significantly higher chance that the deal will go through with a 20% downpayment.
Avoid paying for PMI:
You might be asking yourself, what is PMI? Freddie Mac explains, 
"For homeowners who put less than 20% down, Private Mortgage Insurance or PMI is an added insurance policy for homeowners that protects the lender if you are unable to pay your mortgage.

It is not the same thing as homeowner's insurance. It's a monthly fee, rolled into your mortgage payment, that's required if you make a down payment less than 20%. . . . Once you've built equity of 20% in your home, you can cancel your PMI and remove that expense from your monthly payment."
As mentioned earlier, if you put down less than 20% when buying a home, your lender will see your loan as having more risk than those who do put 20% down. PMI helps lenders recover their investment in you in the case that you are unable to pay your loan. However, this insurance is not required if you are able to put down 20% or more. In turn, this saves you from paying those extra fees.
Oftentimes, sellers looking to move to a larger or more expensive home are able to take the equity they earn from the sale of their house to put 20% down on their next home. The equity homeowners have today, creates an advantageous opportunity to put those savings toward a larger down payment on a new home.
If you are considering buying or selling or just want to talk about this in more detail, connect with us. We are here to help.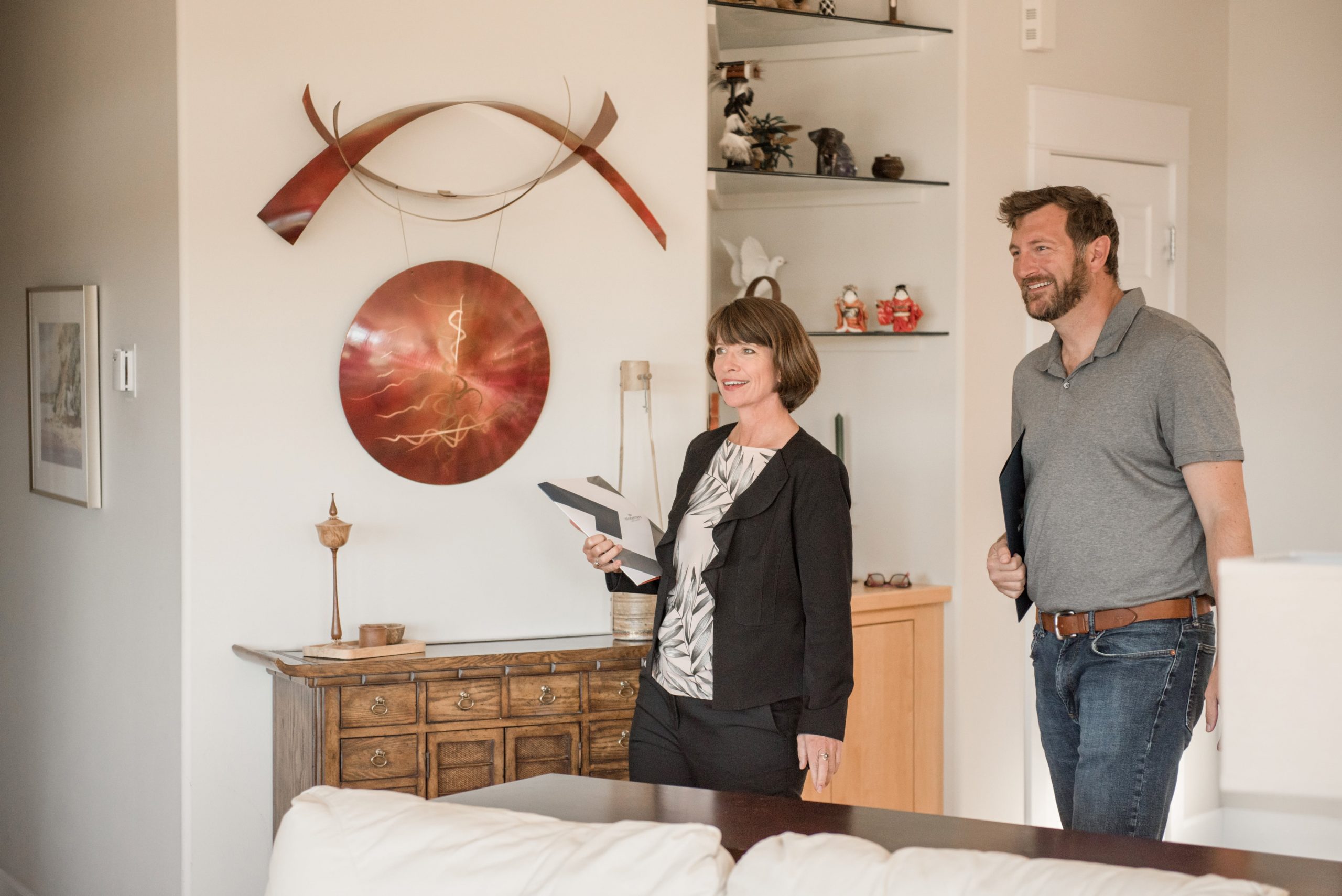 As the year comes to an end, we recognize a trend where homeowners are motivated to make the move and finally get into a home that complements their changing lifestyles. It is clear that homeowners have begun to understand the benefits of today's sellers' market. With record-breaking home price appreciation, growing equity, low inventory, and competitive mortgage rates it makes perfect sense as to why.
To support this, take a peek at recent data from realtor.com that demonstrates a significant share of homeowners that intend to list their homes this winter.
What That Means for Homeowners:
That means more homes are about to hit the market increasing supply to be more in line with demand than we have recently seen. This means there will be more options for buyers to choose from when looking for their homes.
According to George Ratiu, Manager of Economic Research at realtor.com:
"The pandemic has delayed plans for many Americans, and homeowners looking to move on to the next stage of life are no exception. Recent survey data suggests the majority of prospective sellers are actively preparing to enter the market this winter."
If you are thinking about waiting till the spring to sell your house, keep in mind that your neighbors might be one step ahead of you and sell this winter. If you want to stand out from the crowd, this holiday season is the best time to make sure your house is available for buyers. Here's why.
Sellers Are Still Firmly in the Driver's Seat:
Historically, a 6-month supply of homes for sale is needed for a normal or neutral market. That level ensures there are enough homes available for active buyers (see graph below):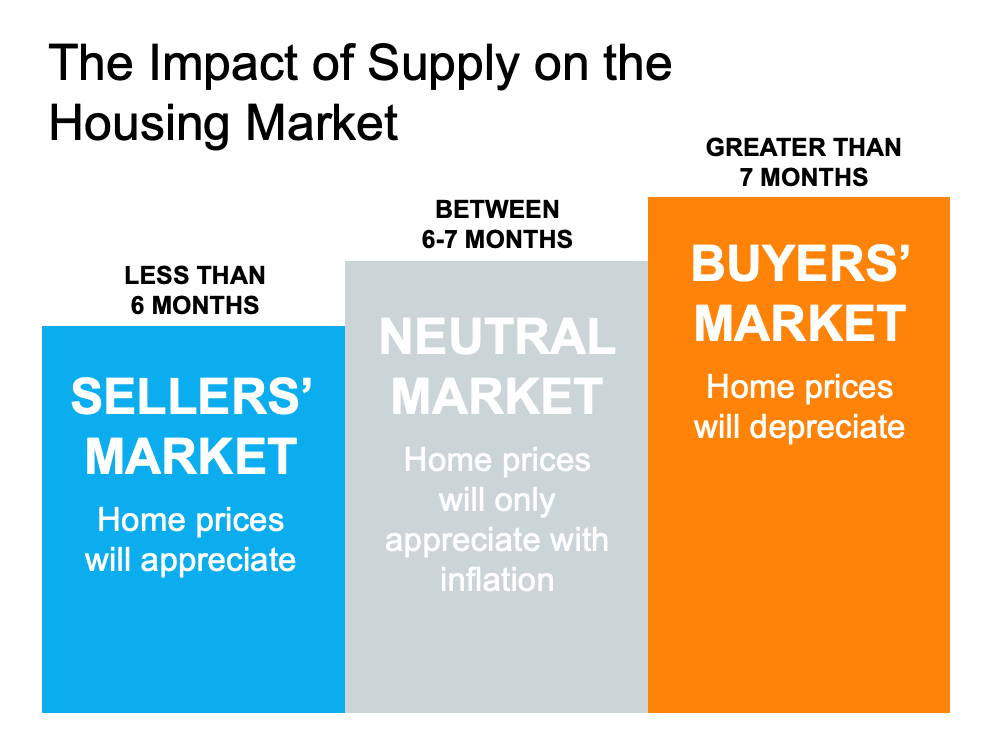 The latest Existing Home Sales Report from the National Association of Realtors (NAR) shows the inventory of houses for sale sits at a 2.4-month supply. This is well below the 6-7 months supply needed for a neutral market.
What Does That Mean for You?
When the supply of homes for sale is as low as it is today, it is more difficult for buyers to find homes to purchase. This drives up competition among buyers, who then submit increasingly competitive offers to win out against others in the home search process. As this happens, prices rise and your leverage as a seller rises too, putting you in the best position to negotiate a contract that meets your ideal terms.
The low housing supply we are currently facing will not be solved overnight. Sellers this season should act quickly to maximize their potential. The data demonstrates that, with more prospective sellers planning to list their homes this winter, selling sooner rather than later helps your house rise to the top of a holiday buyer's wish list so you can close the best possible deal.
Bottom Line:
Listing your home over the next few weeks gives you the best chance to be in front of buyers competing for homes this holiday season. Let's connect today to discuss how you can benefit from today's sellers' market. Email us here.